Floating frames and float mounting – These are the same things, right? Nope! May of us make this mistake since they both have "float" in their names. While they are different, they both give the appearance that the artwork inside the frame is floating!
In this article, we'll give you a complete list of the differences between float frames and float mounting, when to use them, what to display, and how to hang them!
---
---
Floating Frames (Floater Frames)
What is a floating frame or a floater frame?
A traditional floater frame is made for stretched canvas artworks. This frame style gives the appearance of the canvas floating within the frame itself, no edges are covered or overlapping. This frame is commonly used on artwork with elements extending to the edge of the canvas, so no details are covered or lost when viewing. These frame types can be made with both wood and metal.
Clips on the backside of the frame attach the stretched canvas and hold it in place. These clips are tightly secured into the original stretched canvas wood frame, this process is pretty quick and easy to assemble!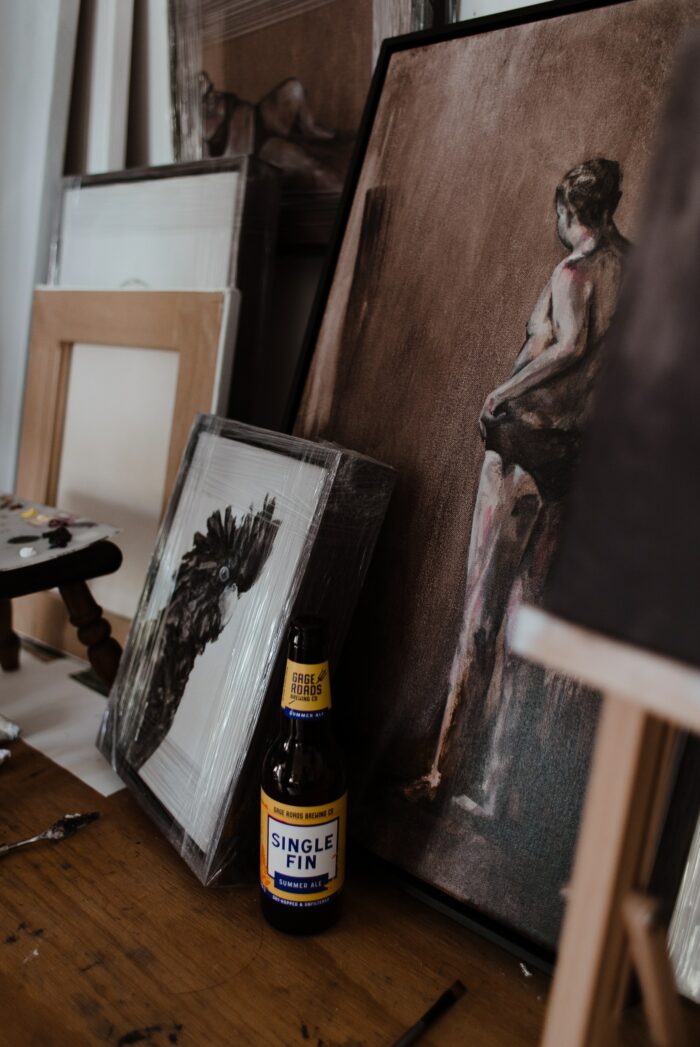 A new type of floating frame has recently started trending in the home decor world – Floating picture frames! Unlike the traditional floater frame, this frame is designed to hold photographs and other flat paper prints.
The design is essentially a regular picture frame but, the foam core backing is replaced with another piece of acrylic or glass. Uncut matting can be placed behind the photo as well to provide a colored or textured backdrop. There are no back flexitabs for this frame design, the two glass or acrylic panes are secured together by latches.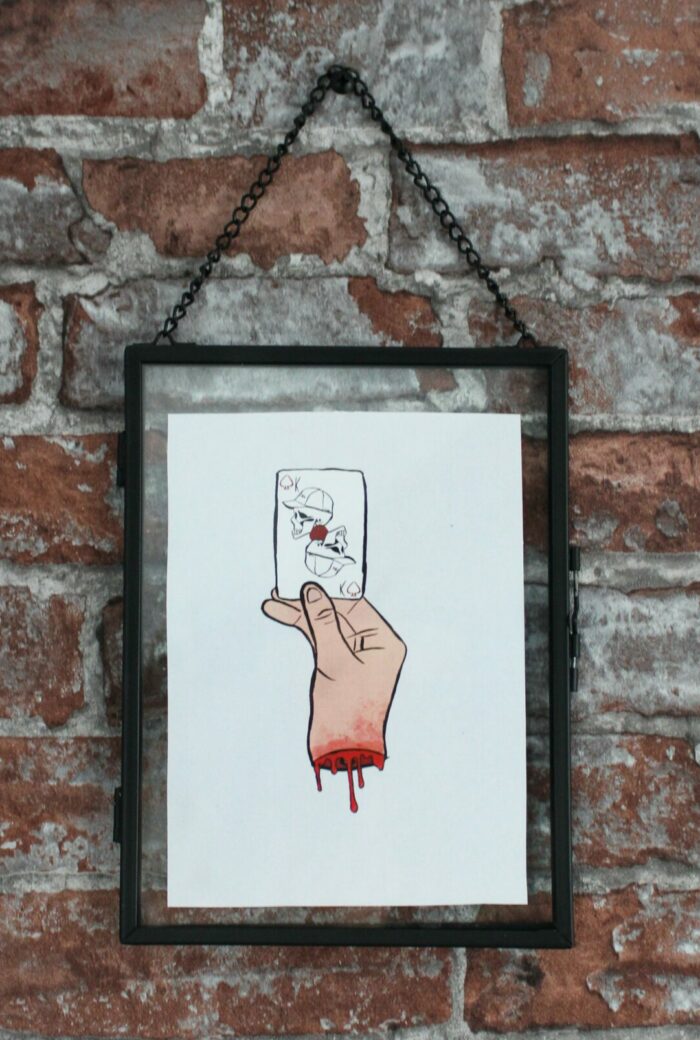 This frame type is minimalist in style and relatively easy to assemble. The only downside is making sure your art is completely centered before closing the frame, covers tend to be a bit slippery!
🔥 Hot Tip: Is your artwork moving around? Having a hard time securing it? Try using a small piece of double-sided tape (we recommend our framers' hinging tape) to lock your piece in place!
When should/can I use a floating frame/floater frame?
Traditional
If you have canvas artwork, you're going to want to go this route! Think about the edges of your artwork – Are there any fine details, textures, or highlights? If yes, then show 'em off without losing any details to matting!
Entering into an art showcase? give potential buyers a look at what your framed piece could look like in their homes and get a head start on the competition!
Modern vs. classic. Have a modern or contemporary work? Modern pieces fit well stylistically with a floater frame. Consider a more ornate style frame for classical pieces!
Non-traditional
Think about how much free space you want to show between the edges of your artwork and the sides of the frame. If you're going for a big "white space" (or in this case, clear space) We recommend leaving at least 11/2" around each edge for maximum floating style impact! Keep in mind that if the size of your frame matches the size of your picture – you won't get that desired floating effect!
Small-scale polaroids and photos. If you have a polaroid, card, or art piece with a big meaning or memory, take up some space with a non-traditional floater frame. Have artwork smaller than 5″x5″? Check out another fun option for framing small art.
What can I display with a floating frame/floater frame?
Traditional
Stretched canvas works
Gallery acrylic and glass works
Non-traditional
Pressed flowers & plants
Polaroids and photos
Delicate paper artworks
Cards and letters
How can I hang a floating frame/floater frame?
Traditional
Hanging a traditional floater frame is like hanging your standard picture frame! Make sure you have all the proper hanging hardware that comes with your frame and get to work! Check out our in-depth guide on different hanging hardware types if you're not sure where to get started.
Non-traditional
Unlike a regular frame, the wall behind your art will be visible through the glass backing. Make sure your wall is clean before hanging, as any holes or cracks will be seen. For these frame kits hanging hardware will vary. Some kits have hanging chains, others have clear adhesive strips, and some are pre-attached (Noice! 😎). Just make sure you follow the kit instructions and your floating picture will look good!
---
Floating Mounting (Float Mounting)
What is float mounting or floating mounting?
Float mounting isn't a frame style, but a style technique used when mounting artwork or pictures. It's used to display the edges of a photo or work when covering with matting isn't desired. This is commonly used when displaying old photos or magazine clippings to keep that vintage feel and those tattered edges exposed.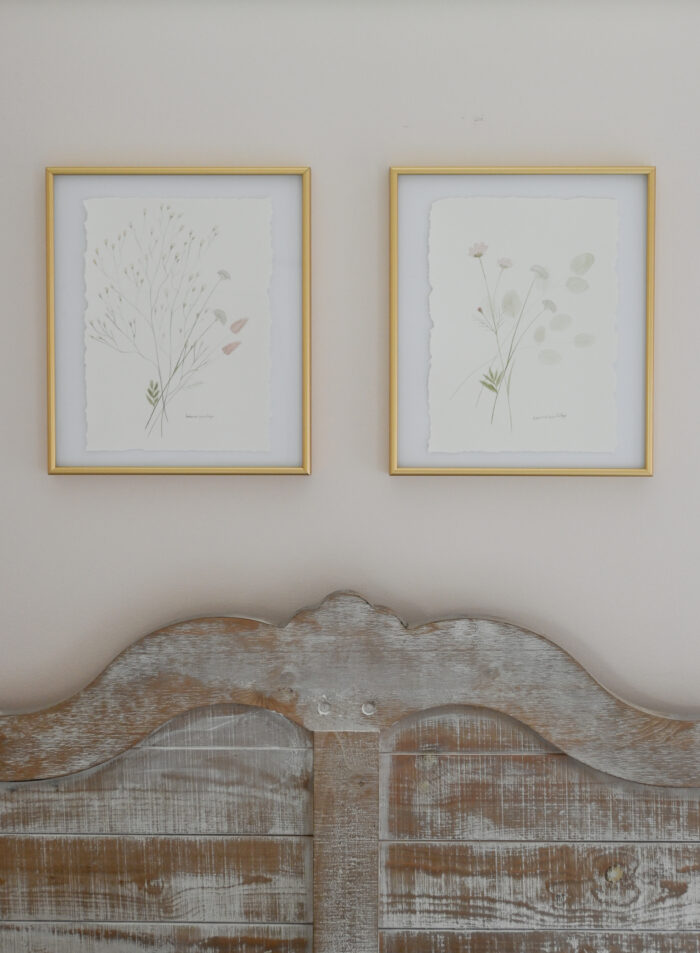 When should/can I use floating mounting/float mounting?
We highly recommend only using prints or photos that are replaceable when float mounting. Due to the use of adhesives and tapes used in this process, this framing technique is not considered archival in most cases.
There are a few different methods on how to float mount: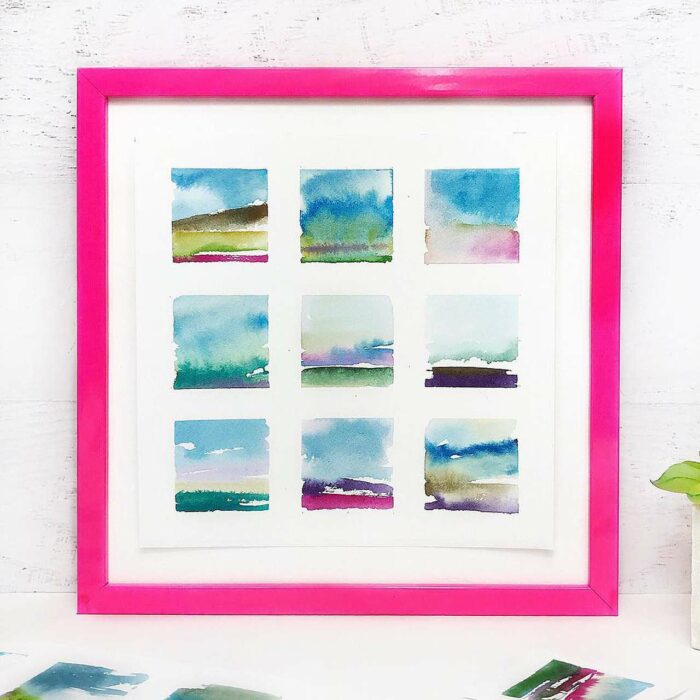 Floating Tapes:
Rice paper tape, linen tape, archival tape, and framers tape are all commonly used for float mounting. For the easiest and quickest installation, we recommend our acid-free framers tape. Just stick, place artwork, and frame – Easy! (Just be sure to stay away from spray adhesives!)
If you're looking to float a one-of-a-kind piece (while we don't advise this!) it's best to choose rice paper or archival tape. A bit harder to find, rice paper is made from natural strong fibers and isn't acidic so it's perfect for more delicate works. However, this rice hinge-type tape is harder to remove unlike framers or archival tape!
If you're concerned about the acidity or pH levels of some commercial tapes, check out archival tapes. Easily found in most art supply stores, this tape is self-adhesive, translucent, and is often used in historical art restoration processes – so you know it's good stuff!
What can I display with floating mounting/float mounting?
Any photo, painting, pressed flower, or flat piece of art you want to showcase can be float mounted. Just make sure you want to see all of it, including any edges!
How can I hang floating mounting/float mounting?
Your float mounting job should be stable enough to where it can be hung like any other picture frame! Make sure you follow the instructions and grab all your hanging hardware supplies.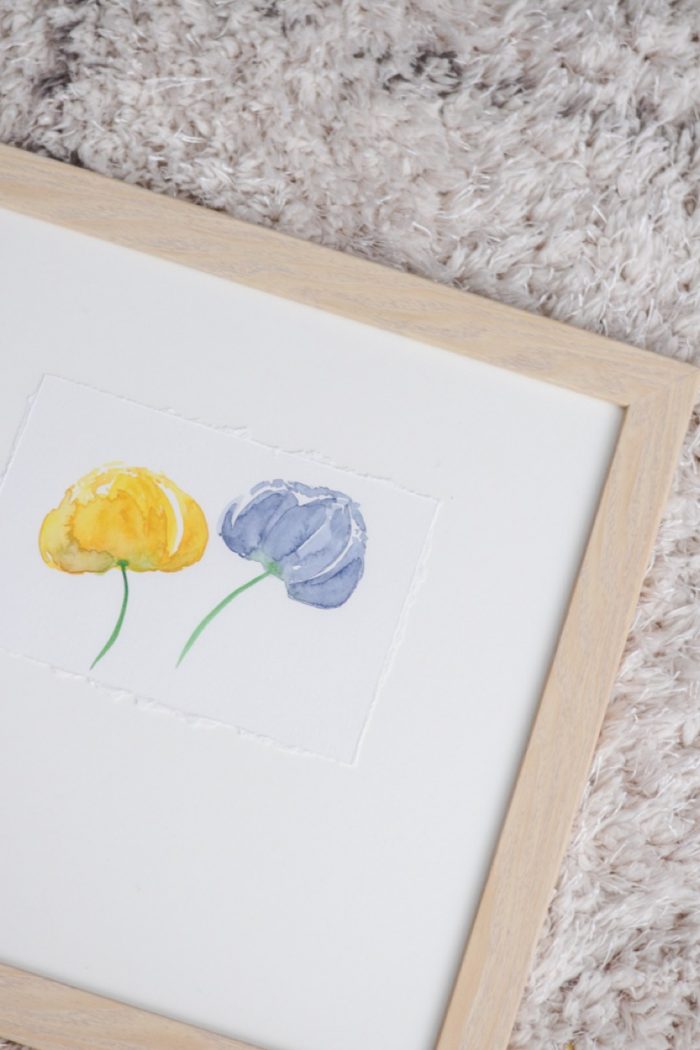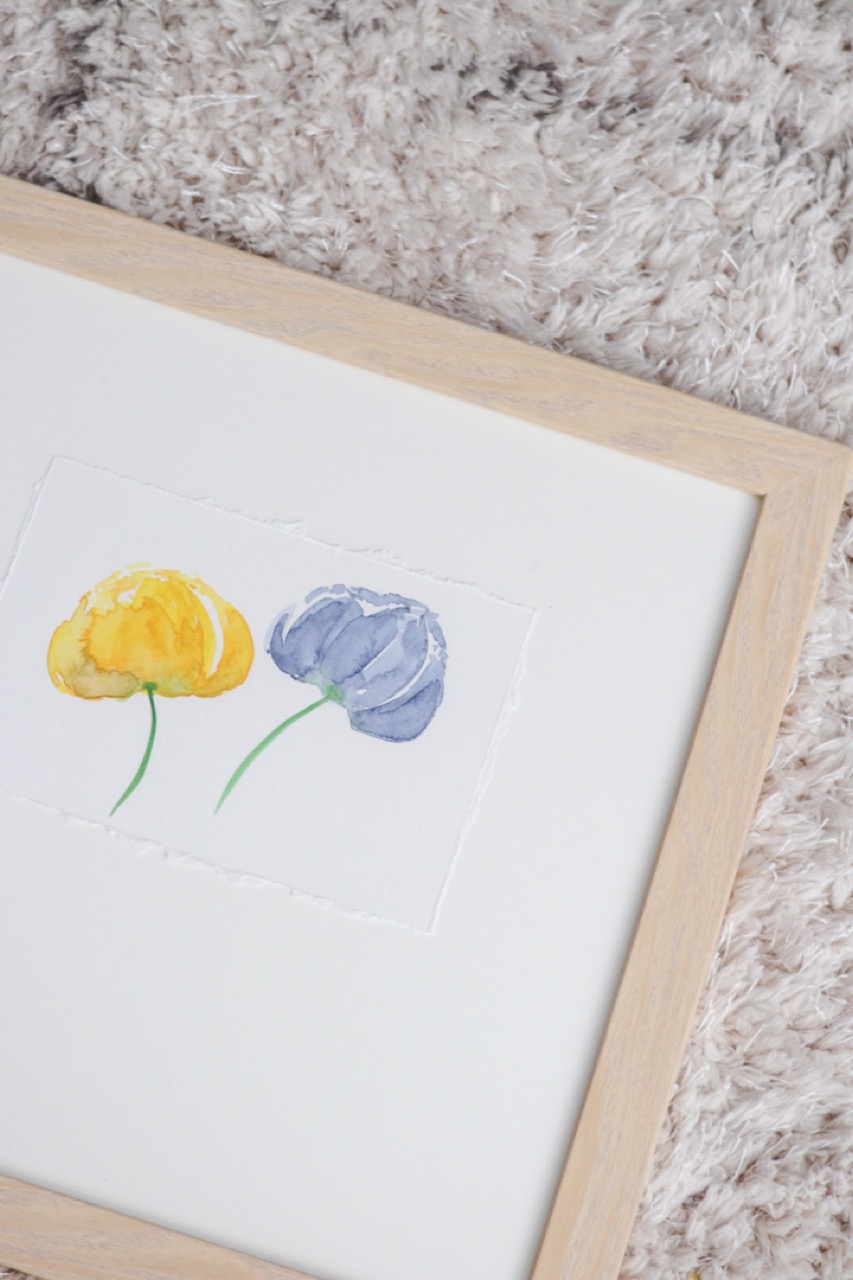 For more tips and tricks, check out how to hang pictures like a pro and how to hang a frame on any wall for those extra tricky spaces!
---
Final Thoughts
So float mounting and float frames are pretty darn different after all! We're glad we could straighten everything out and possibly inspire you to give one of these a try!
When it comes to these two seemingly similar framing terms, remember:
Float mounting is a framing technique.
A float frame is a frame type.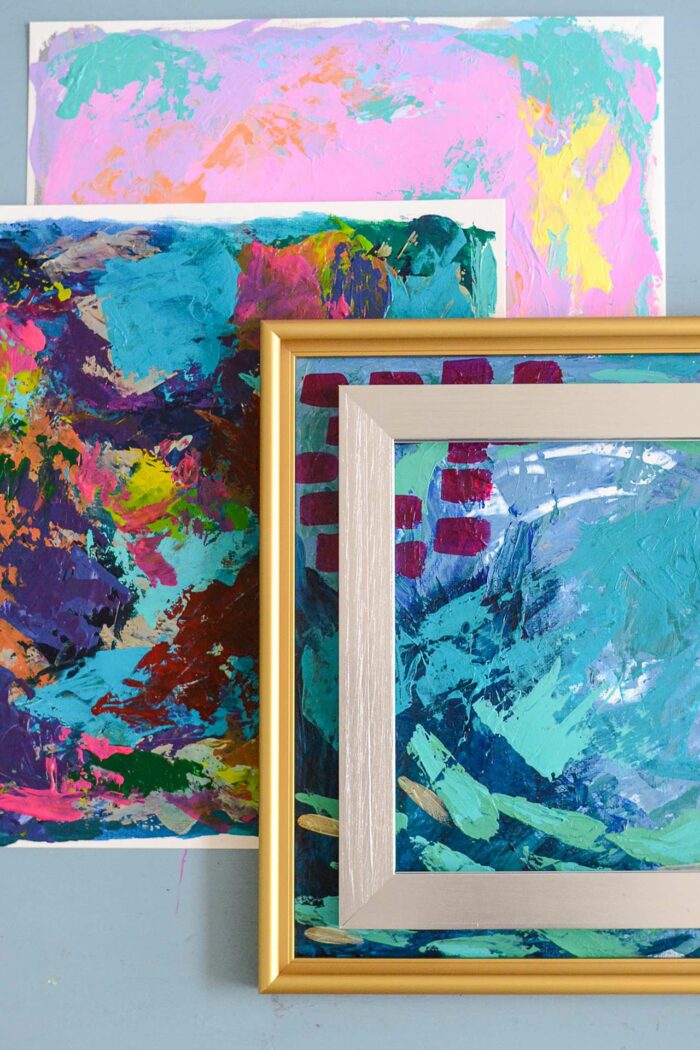 Check out our learning center for more tips and tricks on hanging frames and be sure to reach out to our support team to help you with whatever framing questions you may have!
If you have a float mount to show off, send those photos over to creative@frameiteasy.com with the subject line "Featured Friends" for a chance to be featured! Or hit us up on our socials, use the hashtag #frameiteasy and tag us @frameiteasy.
This post first appeared as Float Mounting Your Artwork vs Floating Frames: What's The Difference? on Frame It Easy - Learning Center for Custom Picture Framing.