Have you ever bought an item at an incredible price? (almost too good to be true? 🤔) Then after a short while the purchase isn't everything you thought it would be. It's already tarnished, weathering easily, or maybe it even broke after a few days. Now you're upset, need a replacement item, and you've blown cash on a defective product. No Bueno.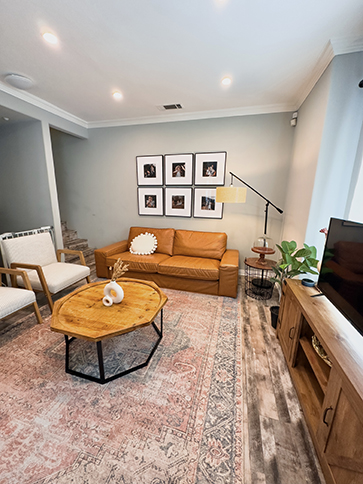 While we all want a good deal and a quality product, sometimes the two don't coincide. When it comes to framing your most cherished memories or artwork, you're going to want to make sure…
Your framed art or photos are protected!
Your framed art looks great!
Custom framing services (Like Frame It Easy! 🤩) and big box stores offer two very different approaches to framing, each with its own advantages and disadvantages.
In this blog post, we'll explore the advantages and disadvantages of using a custom framing service as well as using retail store frames, we'll even weigh out all the pros and cons for a final verdict! We will also go over what to expect in the future of framing.
---
---
Custom Framing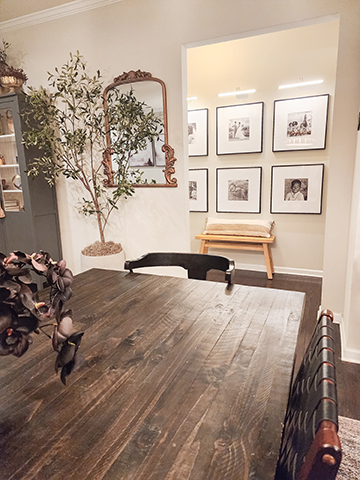 Made Just For You
Custom framing is all about catering to the customer's needs and personal style preferences. When you choose this option you're not limited to pre-made sizes! This gives you the power to frame whatever you want. (within reason! 🐘) With this personalized approach, you'll never have to cut your artwork down in order to fit a standard-size frame again, or live with a frame style you don't vibe with!
Choose Your Own Size
Looking to frame some oddly shaped or sized art? With custom framing, you can go ahead and select any size you want! With different matting options, you can customize your creative vision even further. We offer tons of mat color options and finishes as well as oval and square open cuts! Unique matting can change your entire piece and set the tone for your framing project.
🤔 Did You Know? Here at Frame It Easy we can frame art as small as 5″ x 5″ & art as big as 42″ x 62″! Framing a super small piece? Check out: How to Frame Small Art.
Quality Materials
Here at Frame It Easy we take immense pride in our frame-building technology and high-quality materials! Our goal is to ensure the longevity and preservation of all your beloved photos, artwork, or whatever you put in our frames! From our acid-free matboards to our UV-protective glazing, every detail of our frames is designed to protect your art! (They're also built to look fabulous, too. 😏)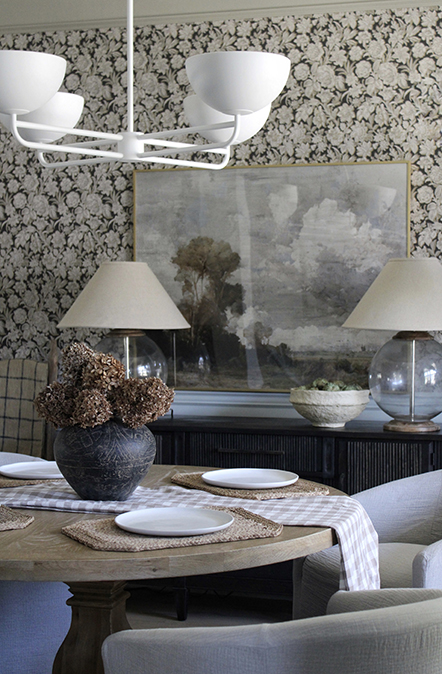 Real People, Fair Wages
When you choose a custom framing option, chances are you're supporting a small business run by passionate framing experts who take a ton of pride in their craft! By choosing a USA-based business you're contributing to fair wages for skilled artisans while supporting their creativity and expertise. In contrast, Big box solutions often rely on mass production, but more on this later!
🤝 At Frame It Easy we believe in being fair to our team by paying fair wages, treating people with respect, and allowing growth opportunities. Learn more about our winning framework.
---
Retail Stores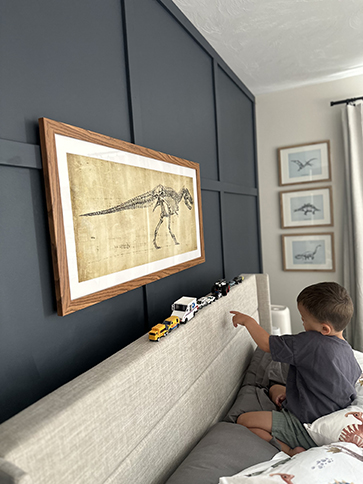 Mass-produced
Retail frame options can be slim and few, that being said most big box stores offer standard-size, ready-made frames. While this may be convenient for some, it lacks the personal touch and attention to detail that custom framing can provide. Custom framers treat each piece as a unique work of art, ensuring that your frame not only looks good but is sturdy as well.
One Size Fits All?
Walking into the home decor section of a local retail store, you may only find a handful of frame styles with even more restrictive sizing options. Typically, these stores will only carry 5 frame size options:
4″ x 6″ Picture Frames
5″ x 7″ Picture Frames
8″ x 10″ Picture Frames
11″ x 14″ Picture Frames
16″ x 20″ Picture Frames
By choosing a custom framing option, you're able to customize the size and style that works best for you and your framed piece. Who says "One size truly fits all" anyway?
Quantity Over Quality Mindset
In order to supply their shops, big box stores may adopt a "quantity-over-quality" mindset in order to meet demand. This approach tends to compromise the quality of the product. Flaws and breaks in the frame structure may be unchecked and passed on to stores, this includes unsightly issues like paint chips, cover cracks, and even warped frames. These issues could lead to potential damage to your artwork or photos down the road.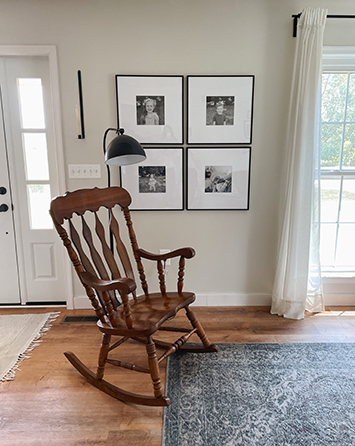 Fair or Compassionate Labor?
Choosing companies that are transparent about their labor practices and other ethical concerns has become more and more top of mind for many consumers. By knowing that each worker is paid and treated fairly as well as providing safe working conditions – consumers are more likely to spend their hard-earned cash there. Unfortunately, when it comes to large corporations, ethical practices can become blurry, leaving uncertainty about the treatment of their workers.
🏆 Winner!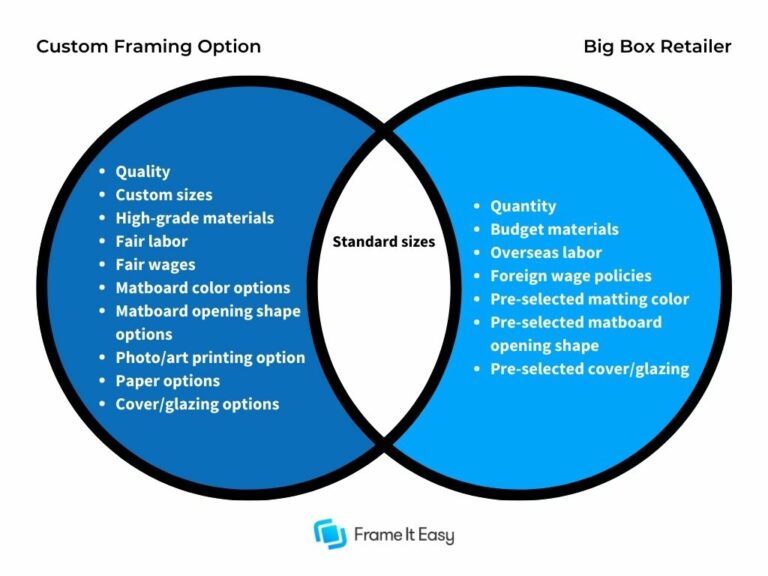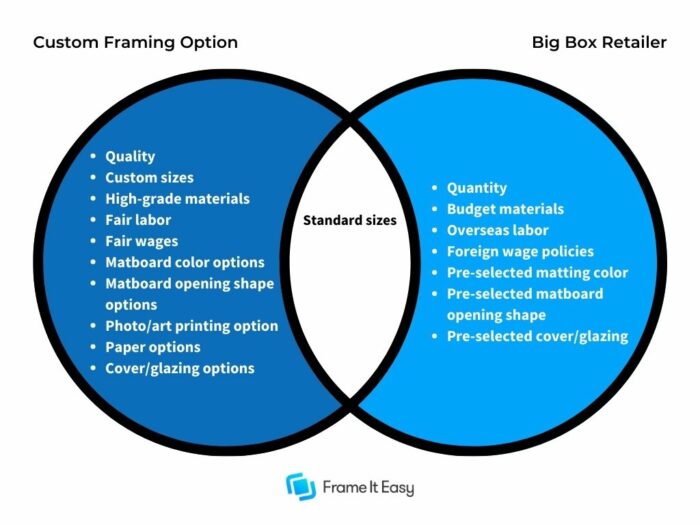 If you love a personalized touch, attention to detail, and an emphasis on quality materials and fair labor practices, custom framing emerges as the clear winner! Keep in mind that not all framing shops and e-commerce stores are created equal, so be sure to do your research before diving in and buying your frames!
Industry Outlook
As more and more people are recognizing the value of customizability and quality materials that goes into custom framing, the online framing industry is servicing more of those interested in arts, crafts, photography, and interior design than ever before. Consumers are increasingly seeking customized solutions that align with their individual tastes and preferences.
Final Thoughts
While the choice is entirely up to you, your budget, and your needs, we find that by opting for custom-made frames, you can tailor colors, sizes, and styles to your specific wants or needs. With an emphasis on quality and skilled craftsmanship, it's easy to see that custom framing is the champion in this face-off! 💥 🥊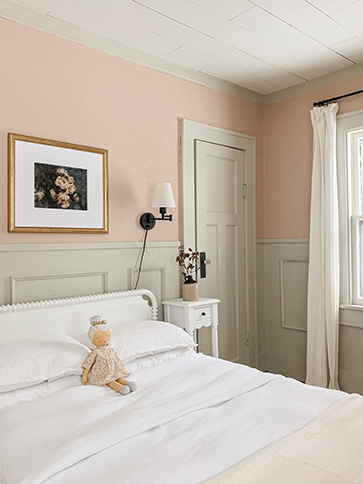 Show off your framed artwork, photos, & other items! – Inspire others by sharing your photos, tell us your story! If we share it, you'll receive a coupon for 15% off your next order!
Be sure to follow us on our socials for more daily inspiration – check out our Shopify app to start selling your own framed prints!
This post first appeared as The Power of Custom Framing Vs Big Box Solutions on Frame It Easy - Learning Center for Custom Picture Framing.