We all have had a collection at one point in our lives! Maybe you collected cards as a kid? Perhaps it was nail polish or sports jerseys as a teen. Or even inherited collections as a young adult. Whatever you've collected or are currently accumulating, give some thought to putting it on display.
Keep reading as we walk you through the benefits of framing as well as a few tips and tricks on what to frame and how to achieve the best collections and awards display!
---
---
Collection & Award Framing: The Benefits
Conservation
Framing and creating a wall display for your important pieces will not only look great but is perfect for conserving the quality of your items and promoting their longevity of them as well.
Display
Your collection and awards are unique – so make your display uniquely you too! With Frame It Easy you have the ability to choose your own frame size, style, and colors. As well as tons of matboard colors, textures, and combinations to choose from!
Bragging Rights
With a sweet wall display, your collection will be front and center for all to see. Show off your prized goods to family and friends. Plus, they'll look way cooler on display than in a box or protective sleeve!
---
Collection & Award Framing: What To Frame
Cards & Print Collectables
Growing up, many of us had a card collection! From Pokémon®, and Topps® Sports Cards, to Pogs/Slammers, and Garbage Pail Kids. Many of these are not only still popular but are quite valuable. So consider digging out those old shoe boxes or going through your parent's attic to find those old memories!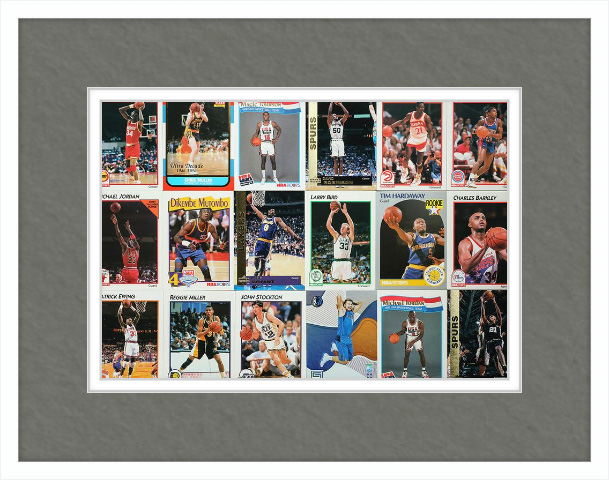 Many artists also offer limited-run or signed postcard prints, rare card variants, and holographic cards. Be sure to keep an eye out for these while going through your collection!
Enamel Pins & Artist Pin Sets
Enamel pins and button badges are making a real comeback as of late. Many artists are creating their own pin collections and collectors as well as fashion-forward individuals (we see those pinned-up jean jackets! 😎) are flocking to get their hands on these limited runs! As many of these artist collections are one-time runs, if you lose your pin or badge – you're out of luck! 😰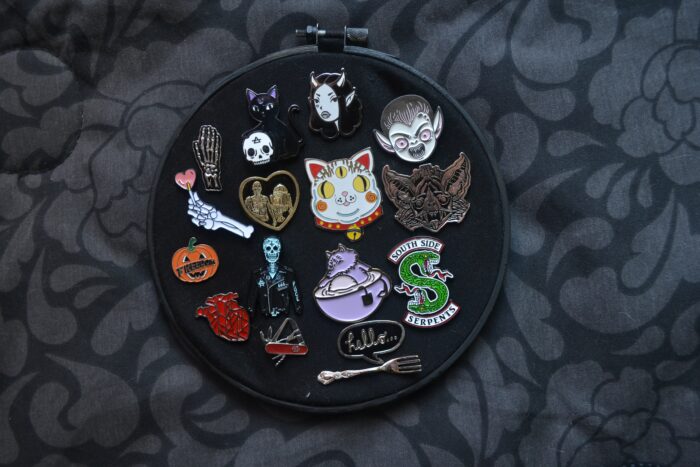 Show off your collection while keeping it scuff-free, safe, and with little to no chance of losing them by creating a frame display!
We've created our own pin & badge display to give you some ✨framing inspiration✨:
Medals, Badges, & Honors
Many of us have gathered an award or two throughout our lifetime, and we should be proud! Why not show off your award? Display them and give yourself a confidence boost every time you take a glance. Even if the award is not yours, but perhaps a family heirloom, take pride in your past relative's achievements and honor them by giving them some wall space in your home or office. They make great conversation pieces and can bring back fond memories with memorabilia framing!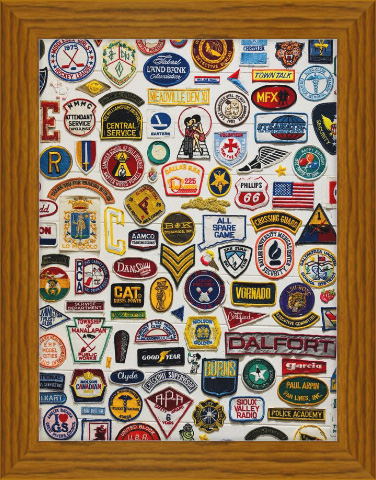 There are so many different types of awards that are framable and deserve to be displayed. Here are a few great examples of some you probably have around the house:
🏃 Marathon Medals
⚾️ Sports Ribbons
👦 Girl or Boy Scouts Badges
📃 Diplomas or Certifications
✍️ Creative Craft or Writing Contest Entry Awards
🐱 Best In Show Pet Awards
🎖️ Military or Service Medals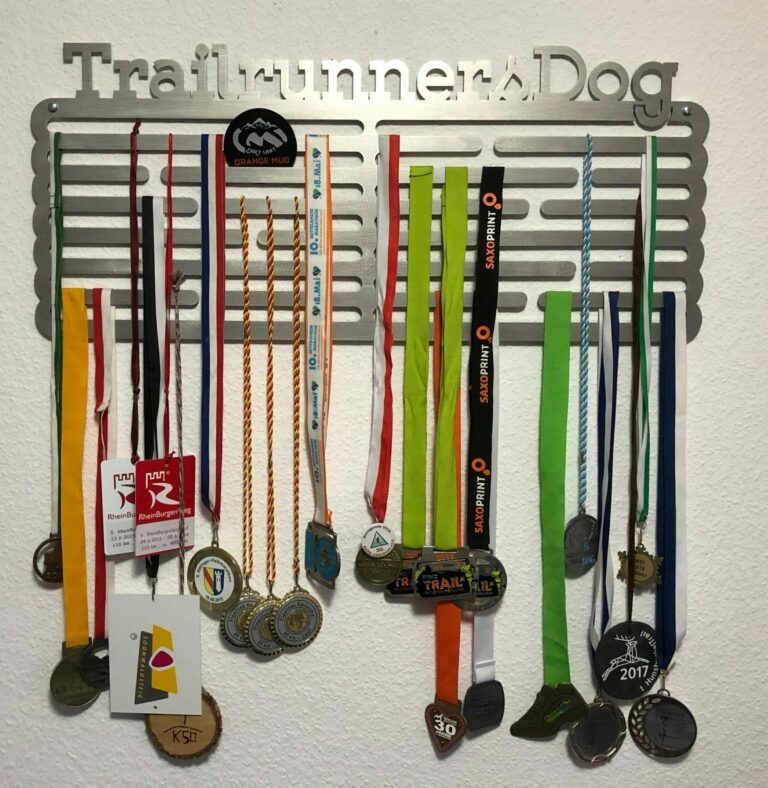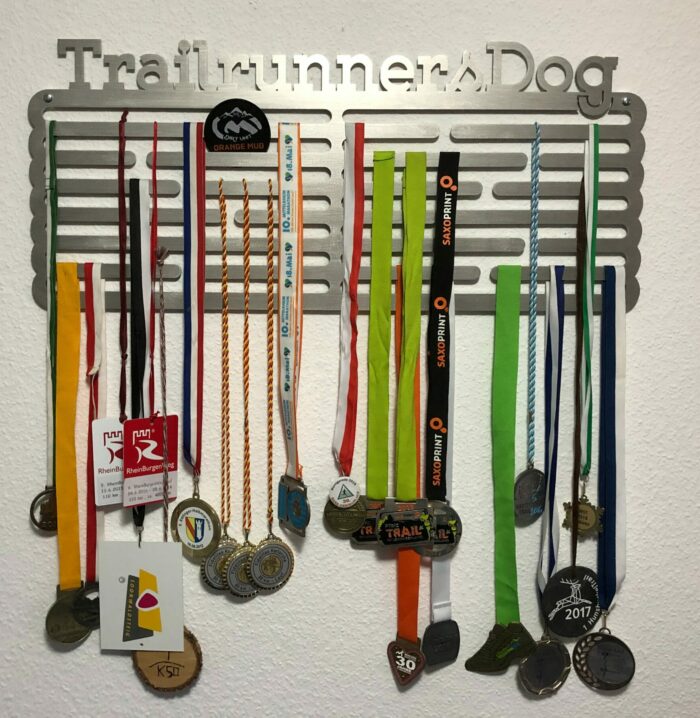 & More…
Whatever you collect, there's always a way to display it with pride! Here are a few other groupings you can frame:
📨 Stamps
🍾 Bottle Caps
🗝️ Skeleton Keys
🐚 Sea Shells
🪲 Bugs
📖 Magazines
🔥 Matchboxes
🥄 Vintage Buttons, Spoons, & More
🪙 Coins
Handling old heirlooms or medals? Check out our guide on how to preserve, organize, and frame them!
---
Collection & Award Framing: Tips & Tricks
Aesthetics
There's a lot to consider visually when framing a compilation you'd like to show off. If you want to keep it minimal and let your prized possessions do the talking, we recommend going with a black, white, or silver frame in our Ashford or Hanover styles. These 3/8″ sleek metal frames will keep your display looking crisp without stealing the show of the contents.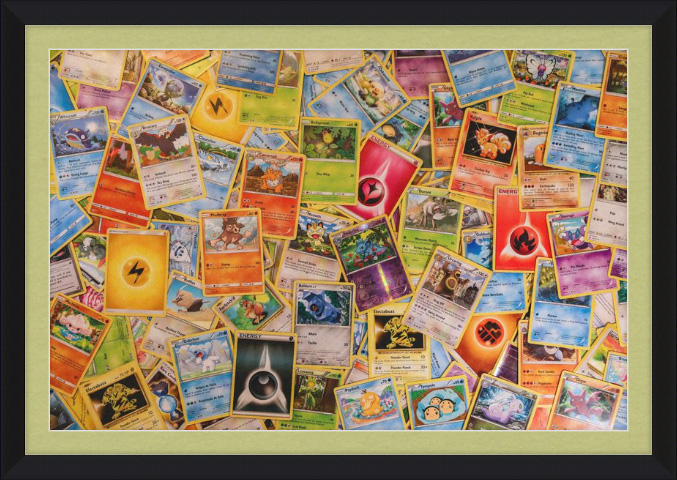 For a little more visual interest surrounding your items, we recommend checking out our Granby or Stafford-style frames. The 1 3/8″ – 1 1/2″ frame size will pack a punch and give your trophies a glow-up!
Cover Optional
For collectibles and awards that are a bit more 3D, skip the cover when ordering your frame and just mount your collection to your matboard or foam backing.
Here's how to order without your frame without an acrylic cover:
On the Frame It Easy frame designer page, select the art size, style, and matting for your frame.
When you get to step 4 "Cover" press the "H" button on your keyboard.
A "No Cover" selection will pop up underneath the "Clear" and "Non-Glare" selections on your screen.
Click the "No Cover" selection and add to the cart. You're all set! 🥳
Mounting & Security
As with all wall decor, it's imperative to keep the safety of what's inside your frame in mind! We've included a few helpful tips to make sure your collectibles will be safe for years to come:
Avoid high-traffic areas – To avoid accidental bumps and bruises (as well as any collection fatalities 🫢) we recommend hanging your display frame in more "low-key" areas. Like your home office or bedroom. It's best to avoid busy family areas like the kitchen or living room!
The higher, the better – To avoid grabby hands (we're talking about those kiddos! 🧒), consider hanging your display slightly higher than you normally would. Especially if your collection consists of toy-like items such as Lego Minifigures® or Hot Wheels® cars.
Keep away from the elements – Keep your display out of direct sunlight and in a well-ventilated area. While our acrylic covers protect from some UV light, it's best to keep your collection safe and away from the Sun's rays! ☀️
Check out Hanging Artwork In Risky Areas and How To Hang A Frame On Any Wall for more framing mounting and safety tips!
---
Final Thoughts
We hope this article has given you some ideas and inspiration for displaying your collectible pieces. We know you're proud of your prized collection, so show it off to family and friends and cash in on those bragging rights! However you choose to frame, just be sure to remember one thing, Make sure your collection, awards, or other irreplaceable items are mounted and secured safely!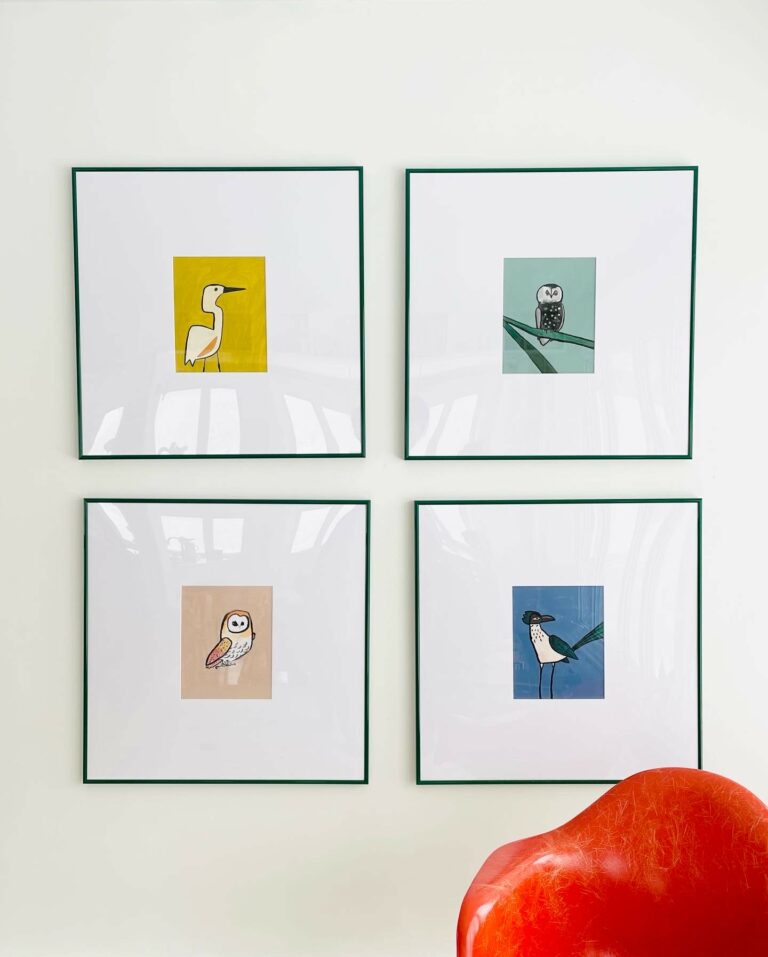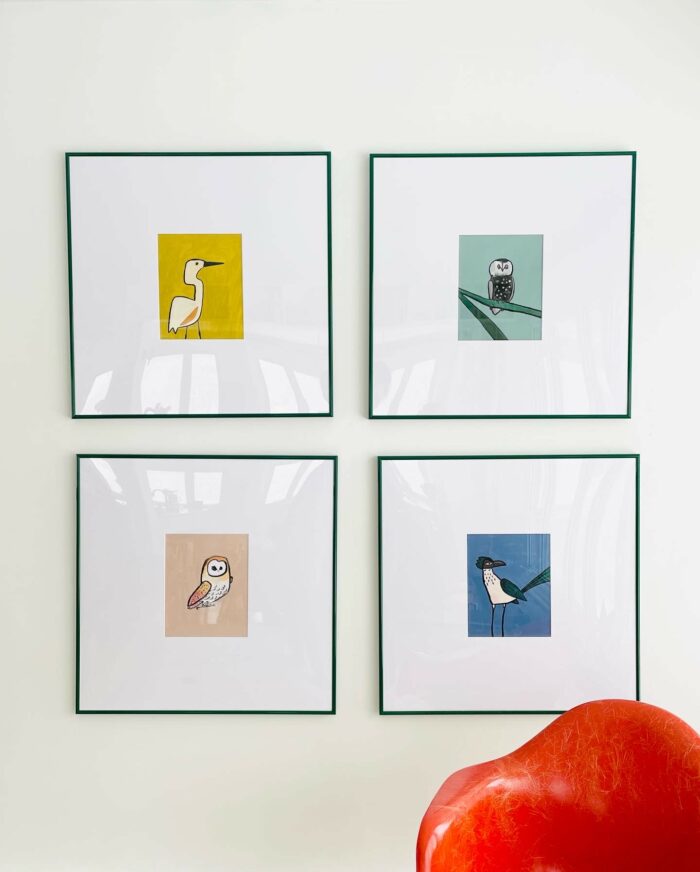 Show off your collection or awards – Inspire others by sharing your photos, and tell us your story! If we share it, you'll receive a coupon for 15% off your next order!
Don't forget to follow us on our socials for more daily inspiration!
This post first appeared as Collection & Award Framing: Pins, Medals, Badges, & More! on Frame It Easy - Learning Center for Custom Picture Framing.