Most artists and photographers know the importance of marketing themselves; without marketing and advertising their work, sales tend to suffer. With social media, however, there are nearly endless opportunities for self-promotion! But how do you leverage your social media presence to best capture the attention of your target market? Join us as we explore proven methods you can start using today to grow your art business's social media presence and sell more art than ever before!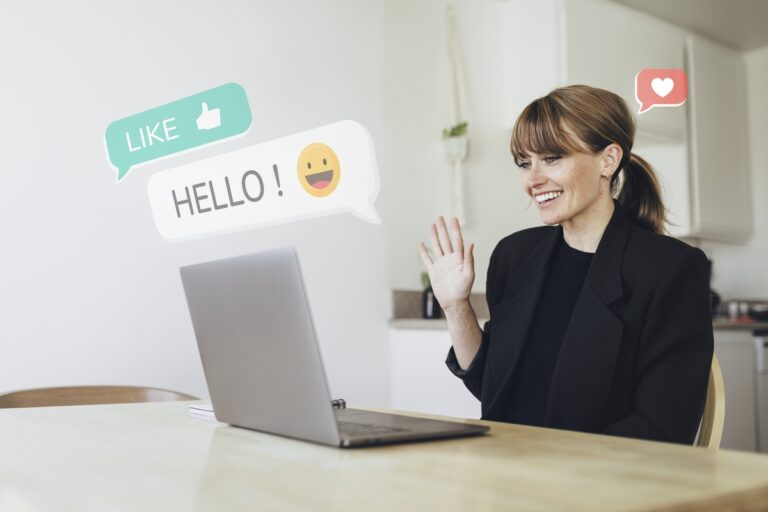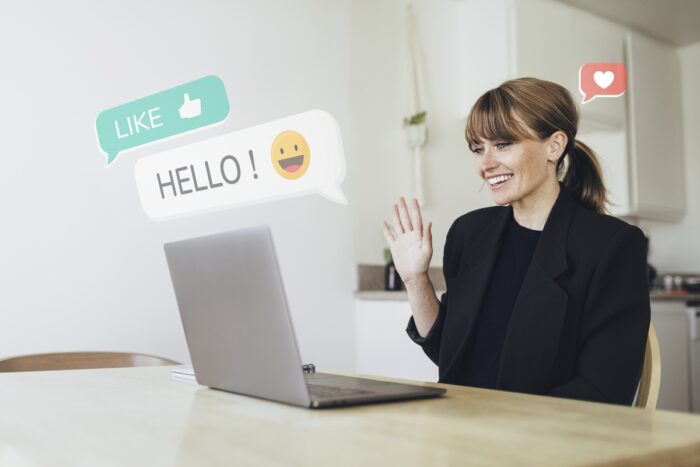 ---
Use Multiple Platforms
Growing your social media presence is a lot of hard work, especially considering how many platforms there are to choose from. That said, the more platforms you're active on, the better your chances are of finding the perfect buyer for your art! So, if you've been pouring your time into a single platform, it's time to branch out and explore other options. We recommend maintaining an active profile on at least two if not three, platforms. Try mixing it up with an image-based platform (like Instagram) and a video or text-based platform (like YouTube or Twitter) to get the ideal channel mix.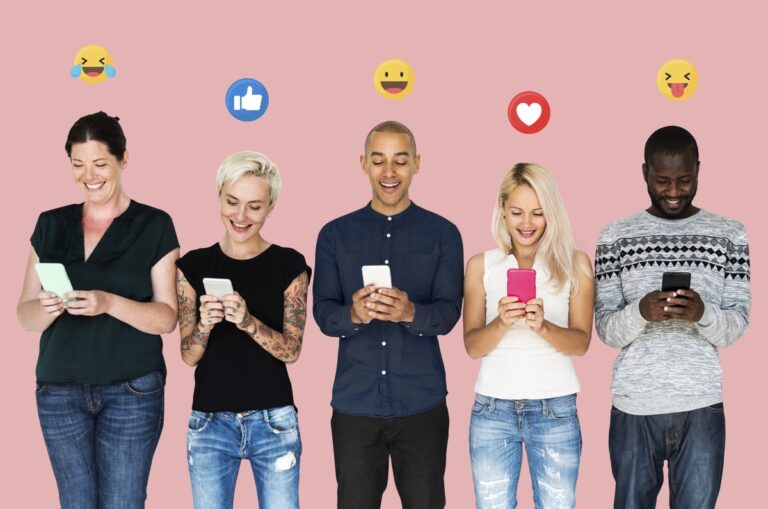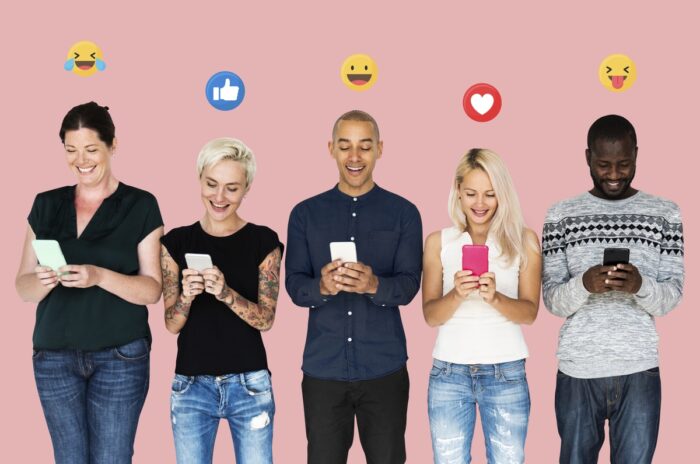 ---
Engage With Your Audience
Once you have a couple of solid profiles active on social media, you'll want to focus on growing your audience and turning at least some of your followers into buyers. One of the easiest ways to do this is by engaging with your audience! That's right – simply commenting, liking, and interacting with folks on social media will lead to more followers (and more buyers) visiting and following your art page. Try setting an hour aside each day to interact with your audience and be as genuine and friendly as you can. The more connections you make online, the more you'll grow your social media presence.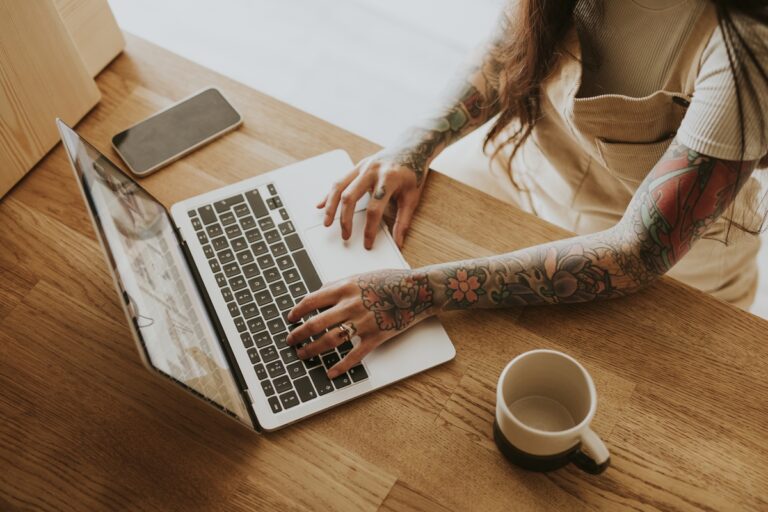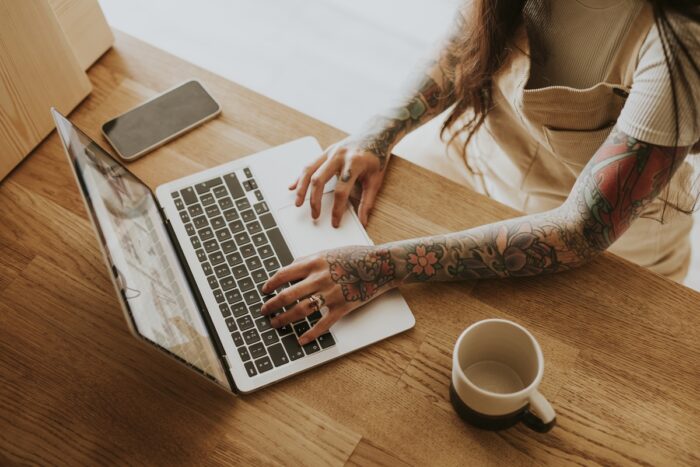 ---
Add Socials Everywhere
You won't be able to grow your social media presence unless customers know you have one! That's why it's essential to include your social media links in as many places as possible. At a minimum, you need to add your social links to your website (preferably on the site's footer so they appear on each page) and to your email communications (usually your email signature is a safe bet if you're looking for the ideal location). If you have business cards, consider placing a QR code on them that connects to your socials as well.
💡 Looking for more ways to market yourself and your art? Don't miss Art Marketing Like A Pro: 4 Proven Must-Have Tips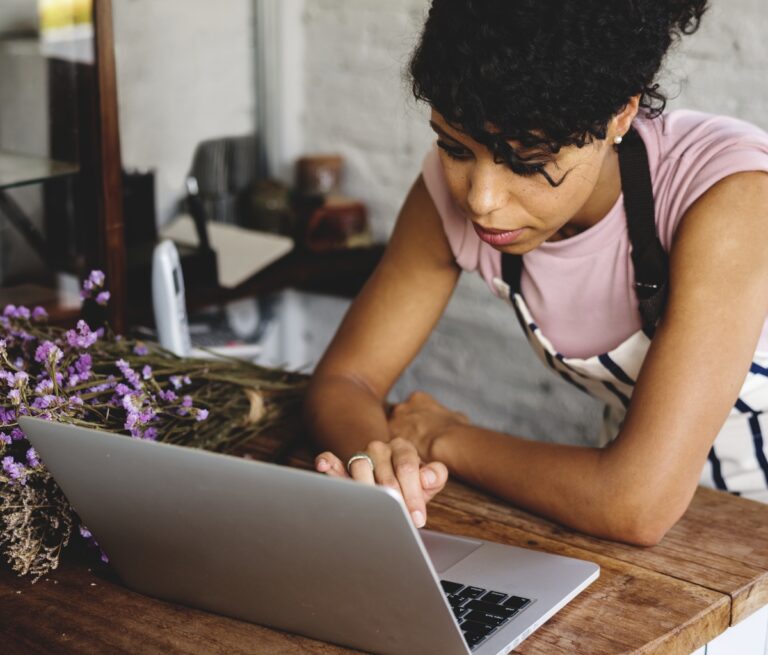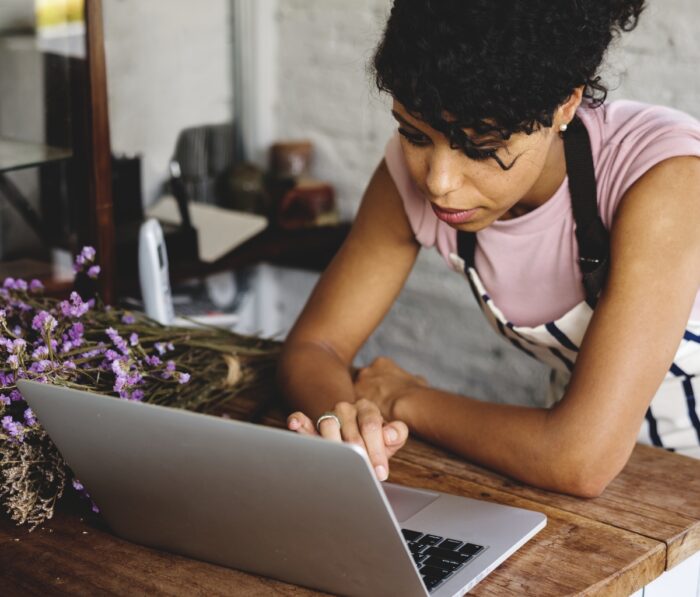 ---
Consistency Is Key
Consistency is your key to successfully growing a thriving social media presence. You should be posting several times per week, around the same time each day. Your audience will rely on, and expect, a certain number of posts each week to stay engaged, so consistently meeting those numbers is a must. Additionally, you'll want to be consistent with your branding; establishing and promoting your brand is essential if you're just starting out. Use the same logos, fonts, colors, and messaging on social media and in your communications. By remaining consistent, you'll attract more followers and grow your online presence.
💡 We make it easy to brand like a pro with our complimentary white label program! Easily upload your logo and craft custom messaging so your customers receive ready-to-hang pictures with your branding! Visit your account to access branding options today!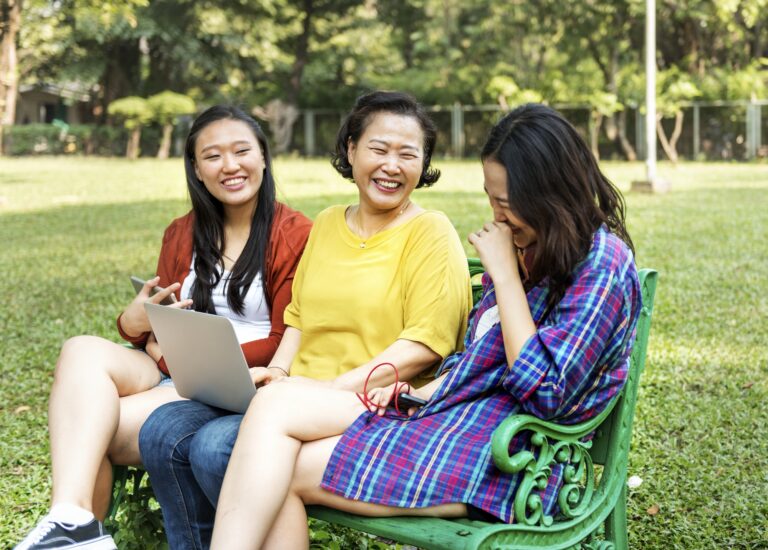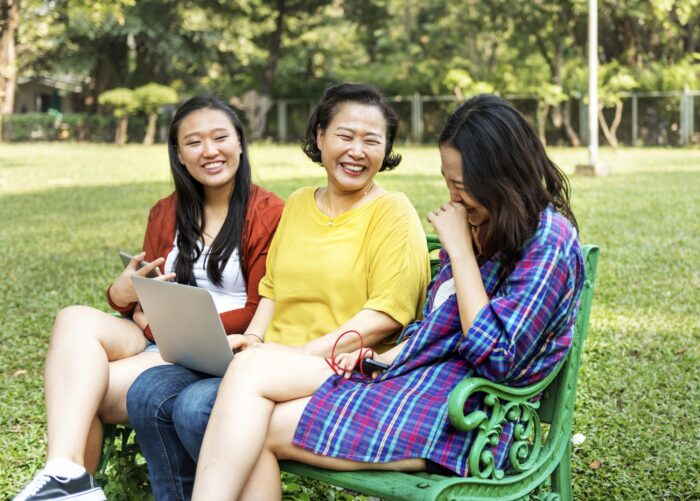 ---
Giveaways And Contests
If you want to generate a lot of positive buzz around your art on social media, try a giveaway or a contest! You'll gain a lot more engagement and visitors when folks check out your giveaway, plus, those new followers who didn't win the first time will most likely stick around for your next giveaway or contest. Keep in mind you don't have to offer something super valuable, even a small print is exciting for a lot of followers.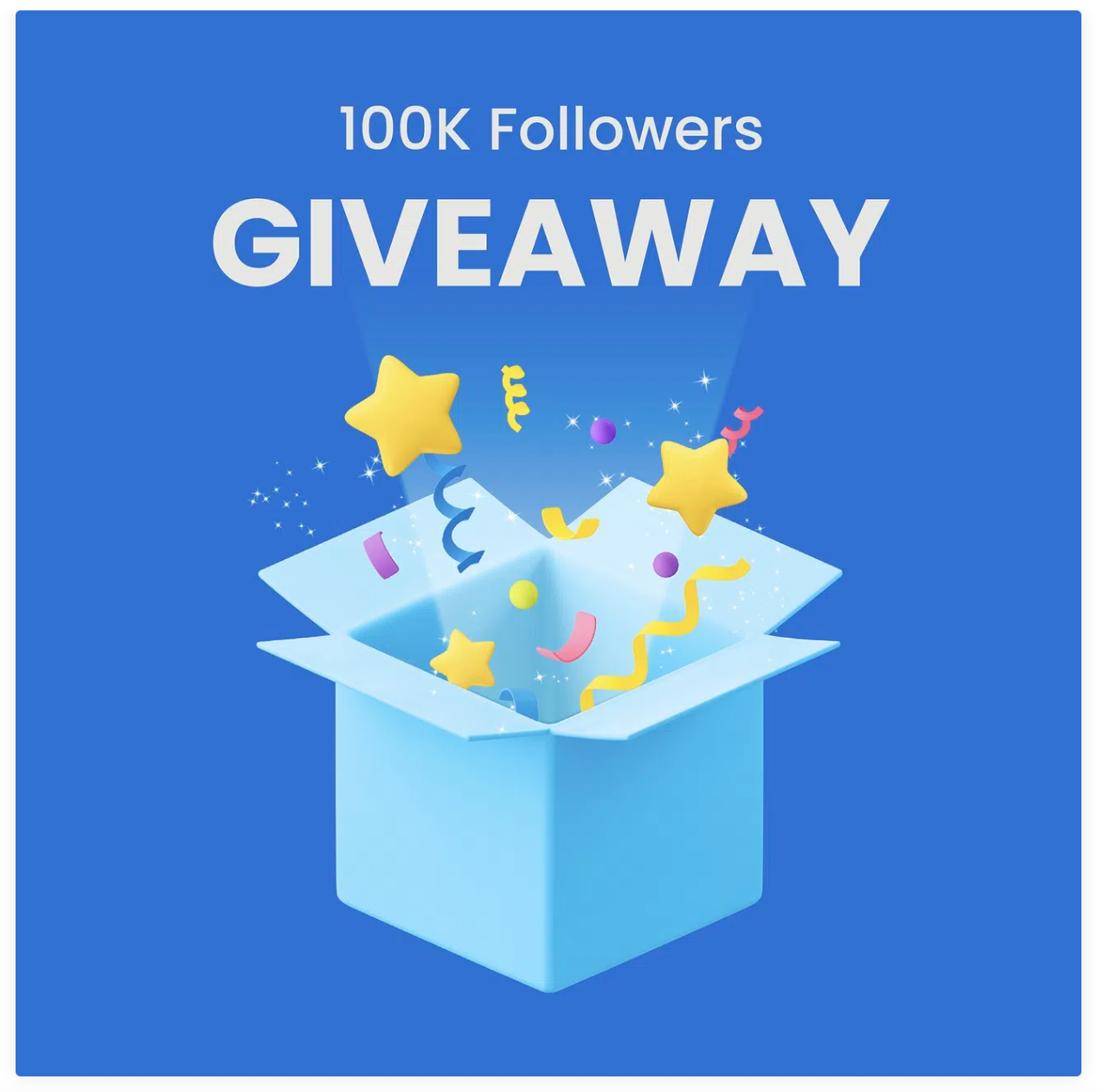 ---
Consider Collaborators
Leveraging your relationships with other artists can be a surefire way to boost your social media presence! By partnering with other artists who also have active social media followings, you can share your followers and encourage more engagement with interesting new content both audiences will appreciate. Whether you choose to work on an art piece together, or just to cross-promote one another, we recommend you do research prior to making any commitments. You'll want to ensure any artist you collaborate with has healthy social media stats with a brand that aligns closely with your own.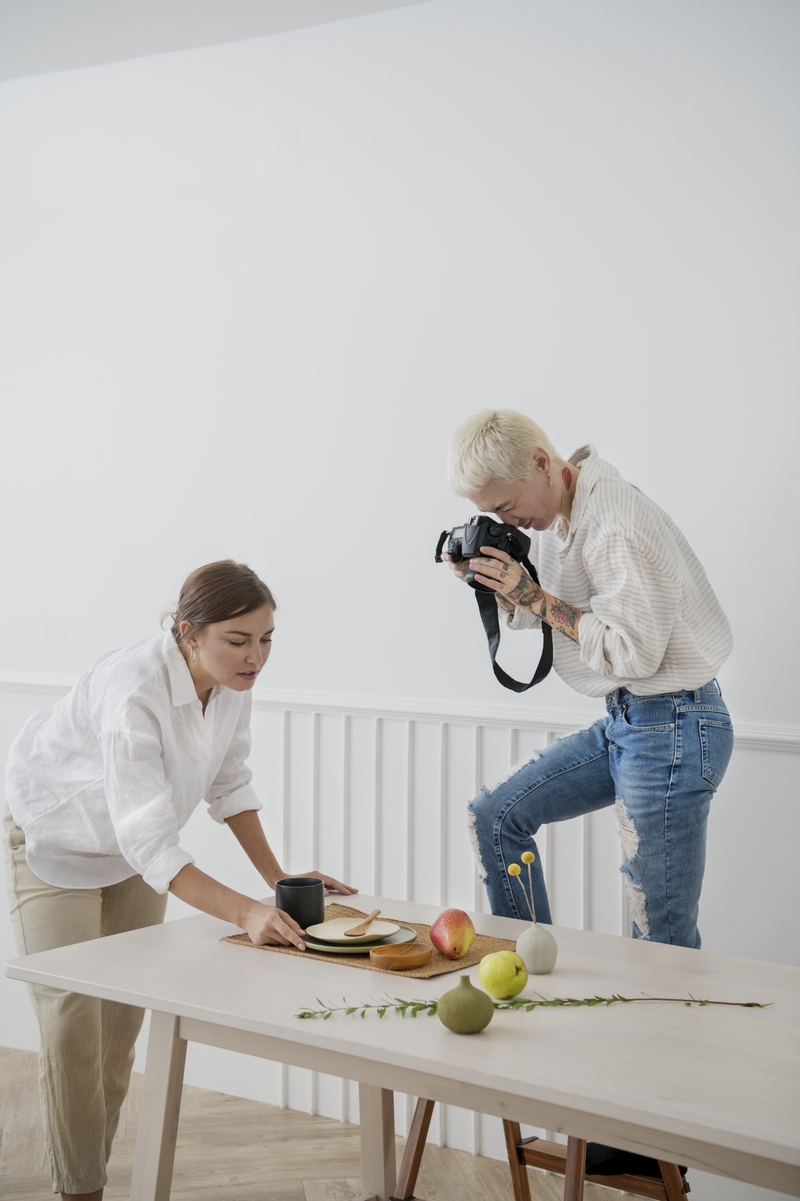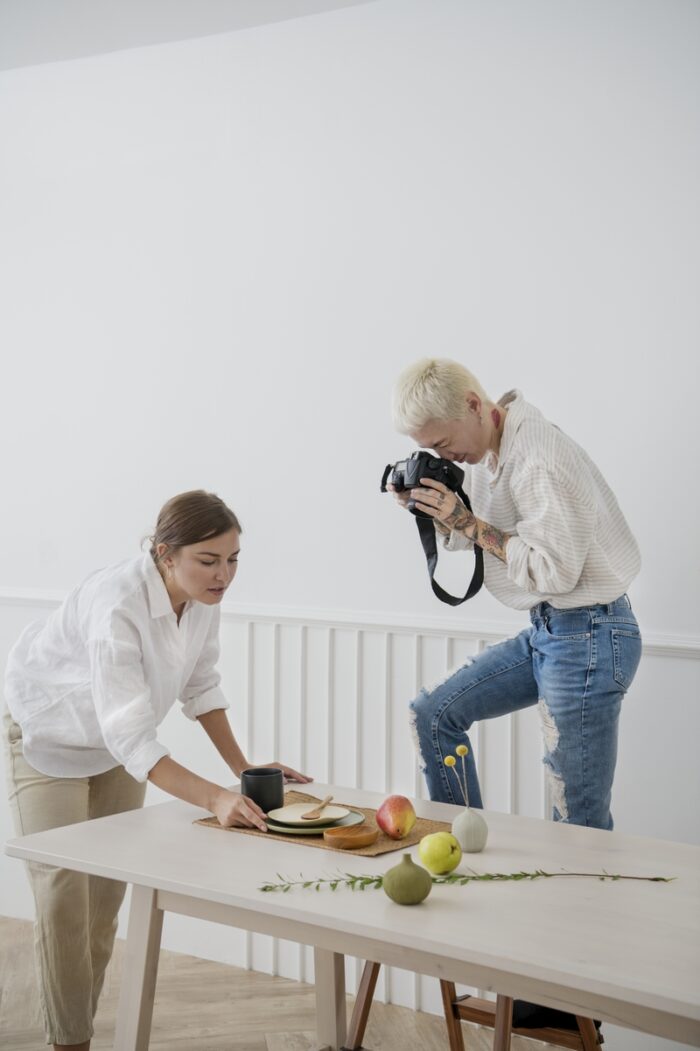 ---
Get instant access to our Artist Onboarding Guide, plus can't-miss advice for creative professionals, delivered right to your inbox! 
---
A great way to build trust with your followers, and gain more, is to share customer reviews and pictures! Modern shoppers rely on customer testimonials to guide their purchasing decisions, and sharing those reviews means you can spread the word about how awesome your art is! You can encourage your customers to share photos of your art in their homes, too. Either way, don't be afraid to showcase why customers love your art!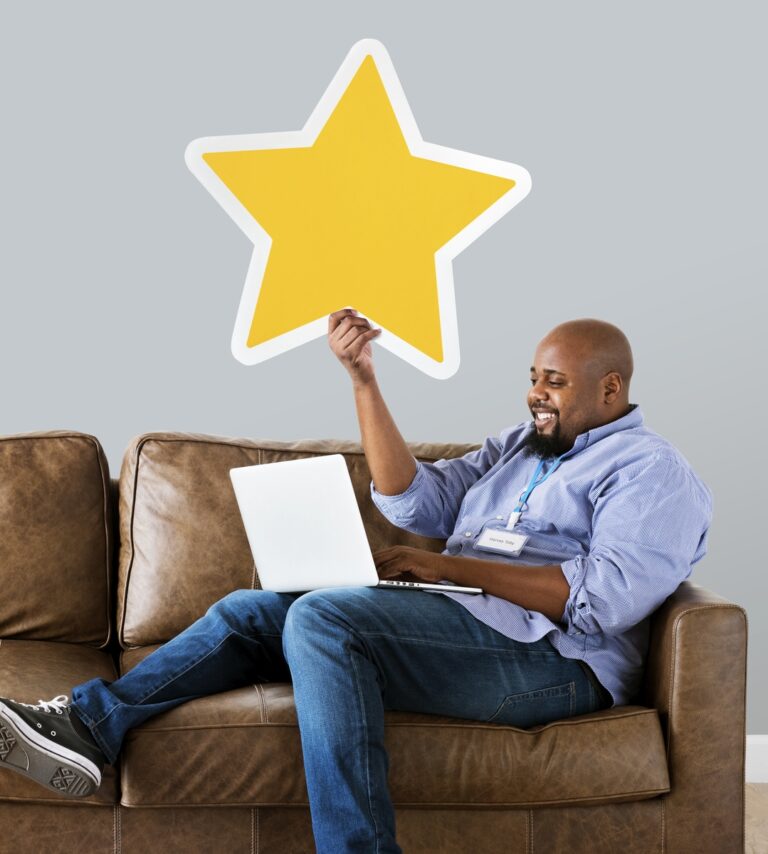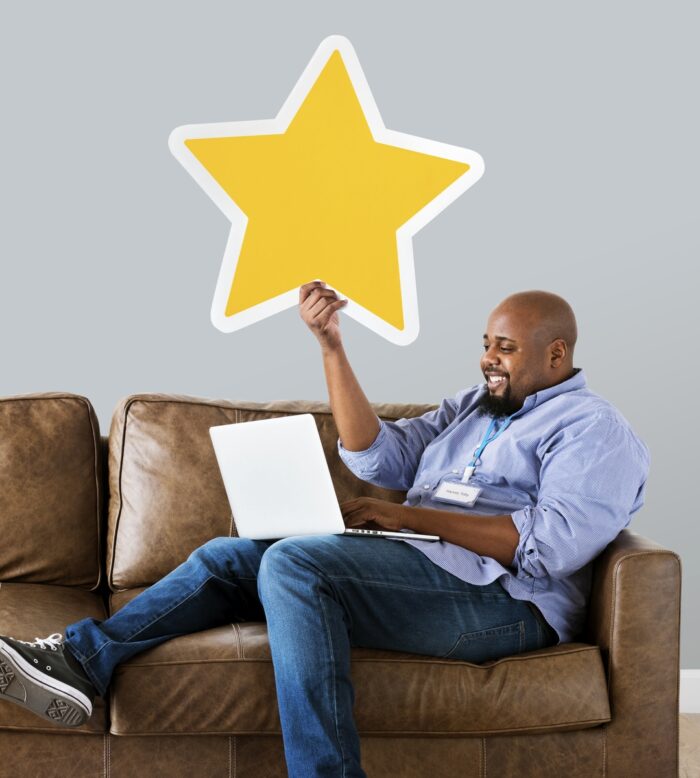 ---
Another proven method to build trust with your audience and grow your follower count is to share pictures of your art or photos! Followers and fans love to not only see progress shots but shots of your completed pieces as well. Try to capture your art or images in various rooms and with different backgrounds to give viewers a good idea of how they might be able to use it in their own homes or offices. Be sure to get the best quality photos possible; you won't improve your online presence with images that are blurry or distorted.
💡 Want a high-resolution art and frame preview you can use for social media or your website? Head to our frame designer, upload your art and choose your design options, click the "Share or Save" button, then "Download Preview Image".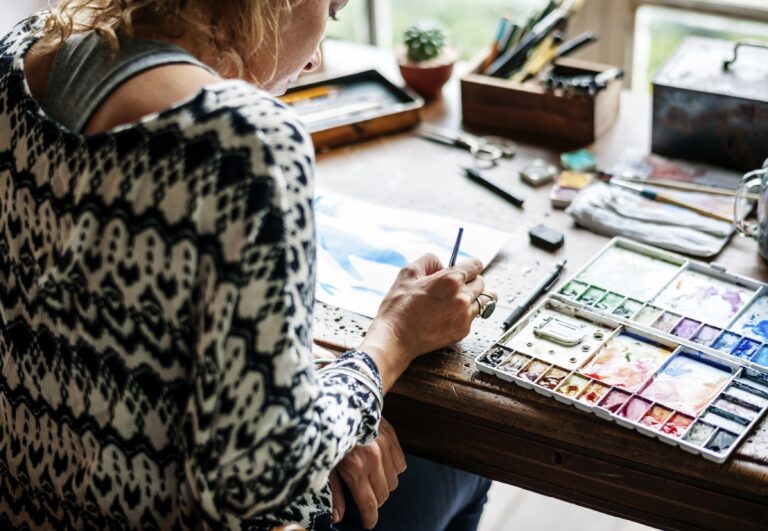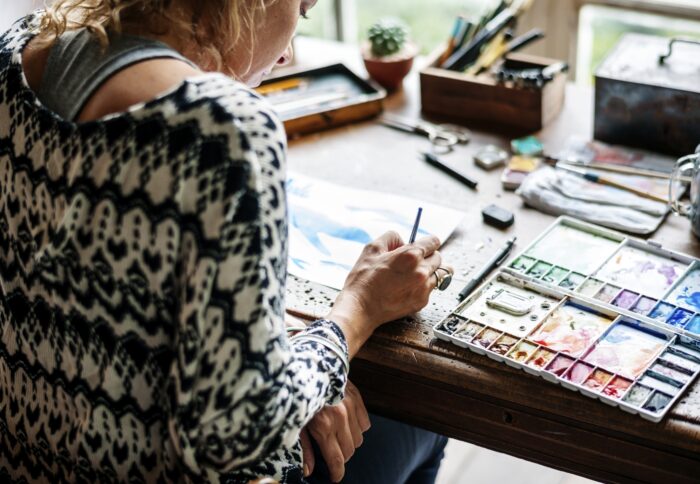 ---
Create Audience Focused Content
Your social media presence won't grow unless you give them content they're interested in seeing. Obviously, your art is the main draw to your social media pages, but you need to do more to compete with the countless number of other artists and stand out from the crowd. How can you do this? You'll want a mix of media to start, try posting both videos and photos to begin. You'll also want to photograph more than just your finished art – think about snapping a few pictures of your studio, your favorite supplies, your inspiration, or your creative process.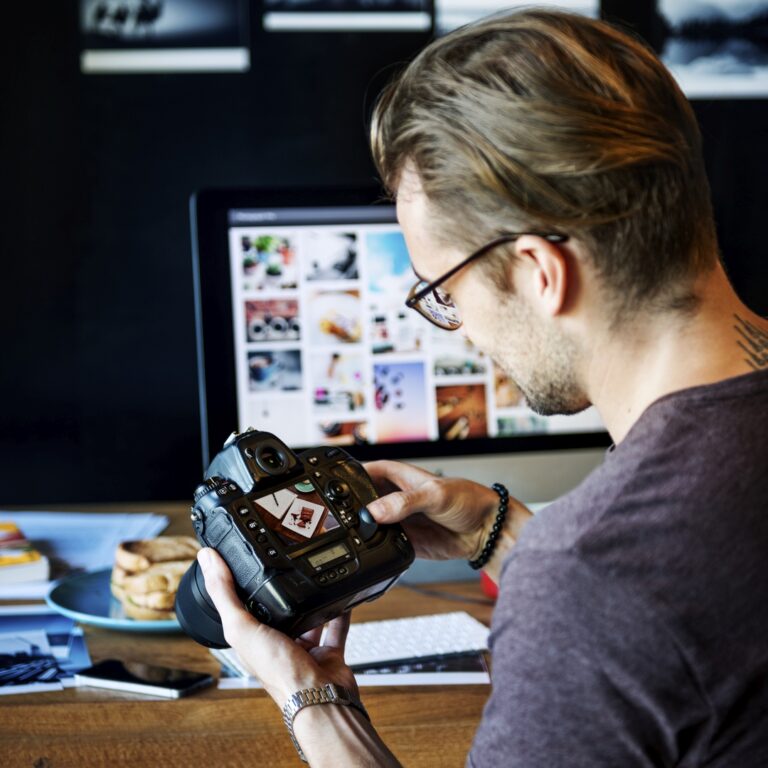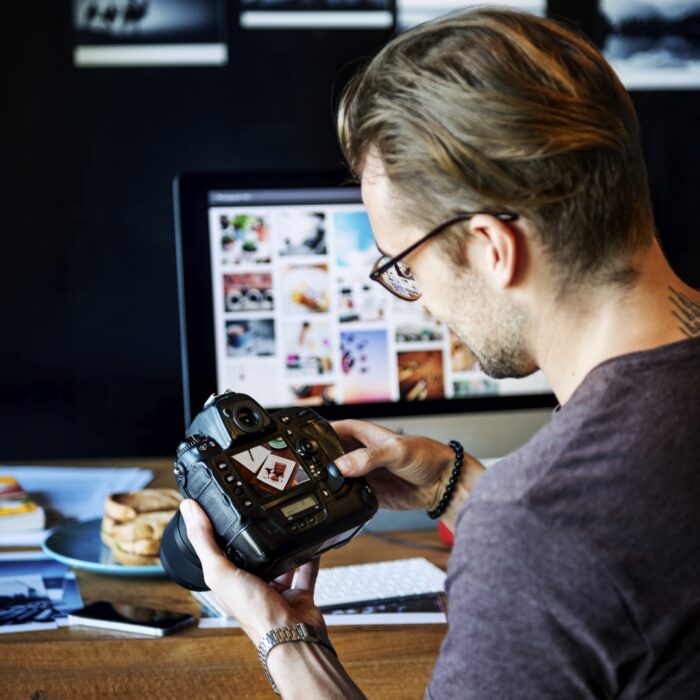 ---
There's no point in posting awesome photos of your art if no one will see them! You can increase your chances of posts being even more visible by using the appropriate hashtags with each photo or video you post. Each social media site operates a bit differently where hashtags are concerned, with some being more active than others depending on which platform you're using. Try for 5-10 of the most relevant hashtags you can come up with per post.
💡 Looking for relevant hashtags to boost engagement? Check out Inflact or SISTRIX for an easy solution to generating the best hashtags!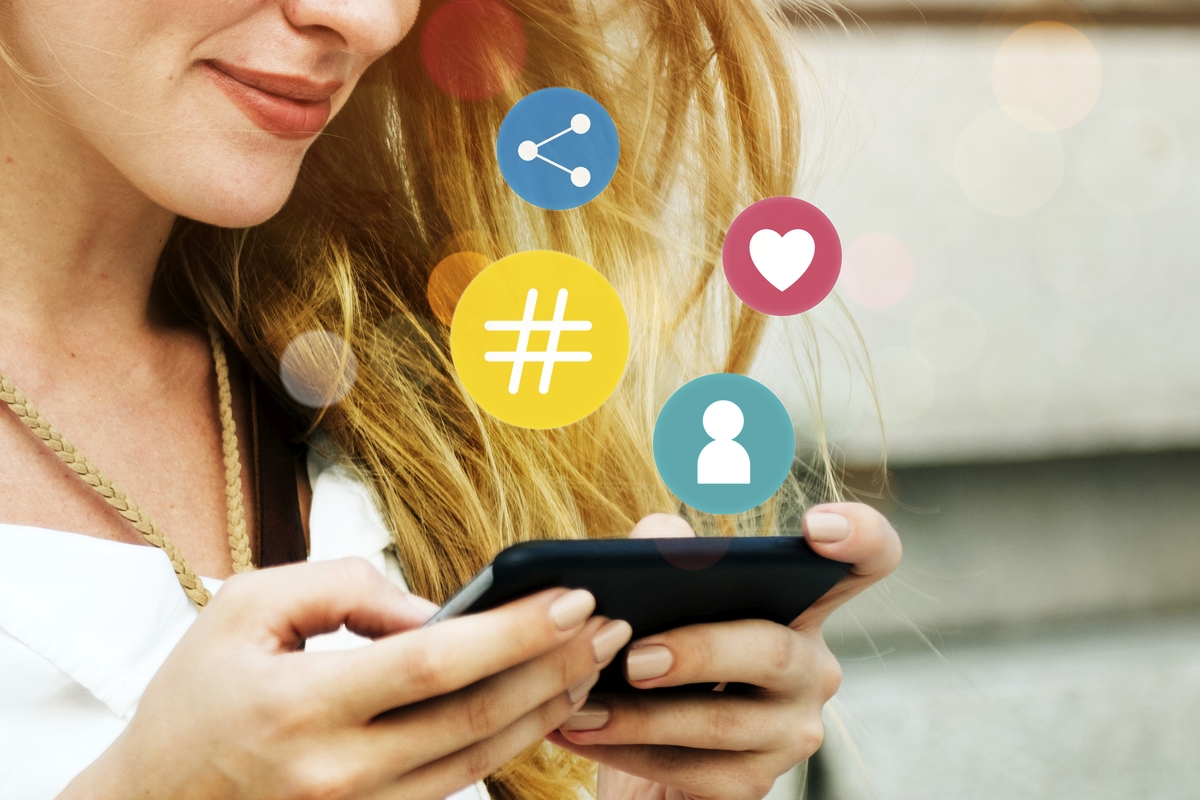 ---
An Easy Passive Income
If you're looking for a convenient way to sell your art or photos, consider Frame It Easy's Shopify app! With full printing, framing, and dropshipping support, our Shopify app offers artists the ability to sell fully framed and ready-to-hang art with no upfront inventory costs and no minimums! It's designed to save you time so you can focus on what's most important – your art, while we take care of everything else! Plus, with our responsive customer service team and eco-friendly materials, your customers are guaranteed to be impressed with the quality of our frames and the vibrancy of our printed art and photos!
---
Final Thoughts
There's a lot that goes into creating a successful art business beyond creating awesome art or snapping fantastic photos. Social media presents amazing opportunities for artists to connect with a global audience, and to boost sales you need to market yourself and your art to stand out from the competition. But with a few creative strategies you can be well on your way to selling more art than ever before!
Get instant access to our Artist Onboarding Guide, plus can't-miss advice for creative professionals, delivered right to your inbox! 
This post first appeared as Grow Your Art Business's Social Media Presence: 10 Spectacular Tips on Frame It Easy - Learning Center for Custom Picture Framing.