If you've been to our Learning Center before, you know we are all about keeping up with the current trends. We love to see all the photos you share with us on social media of your framing projects. One trend we have seen recently is Diamond Art. If you are not familiar with Diamond Art, it is a form of mosaic art in which you place shiny and colorful "diamonds" onto a pre-glued canvas to complete the painting. Each square on the canvas is labeled with a number or letter to represent a color. Diamond art was created in 2015 as an easier, quicker, and more fun alternative to cross-stitch. Once you are finished creating this art, don't just throw it in your drawer to collect dust. You created a masterpiece and it deserves to be shown off! However, unlike a photo or drawing, diamond art isn't as simple to frame, there are a few extra steps to take. Lucky for you, that is why we are here to help!
Measure Your Art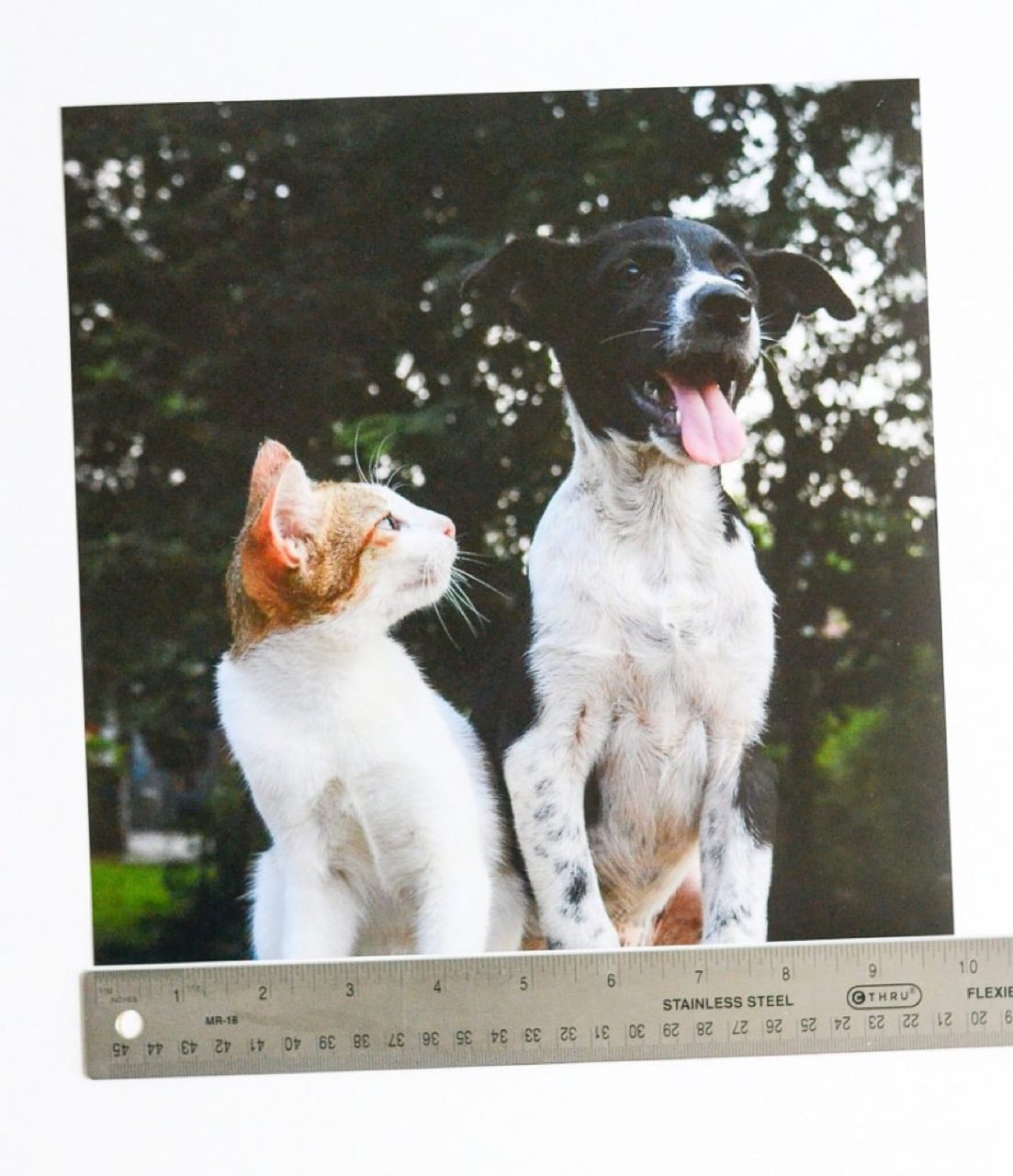 Once you complete your masterpiece and it is time to start the frame designing process, you will first need to measure your art. Measuring your art correctly is perhaps the most important step in the framing process — if the art size is off, the rest of the measurements for the frame, matting, cover, backing, etc. will also be off, and we don't want that! *Even if your artwork or the artist claims it to be a certain size, you should always measure it yourself to confirm – just to make sure you receive a frame that fits perfectly. Just remember that our frames will overlap your art by ¼" to keep your piece from falling through.
Design Your Frame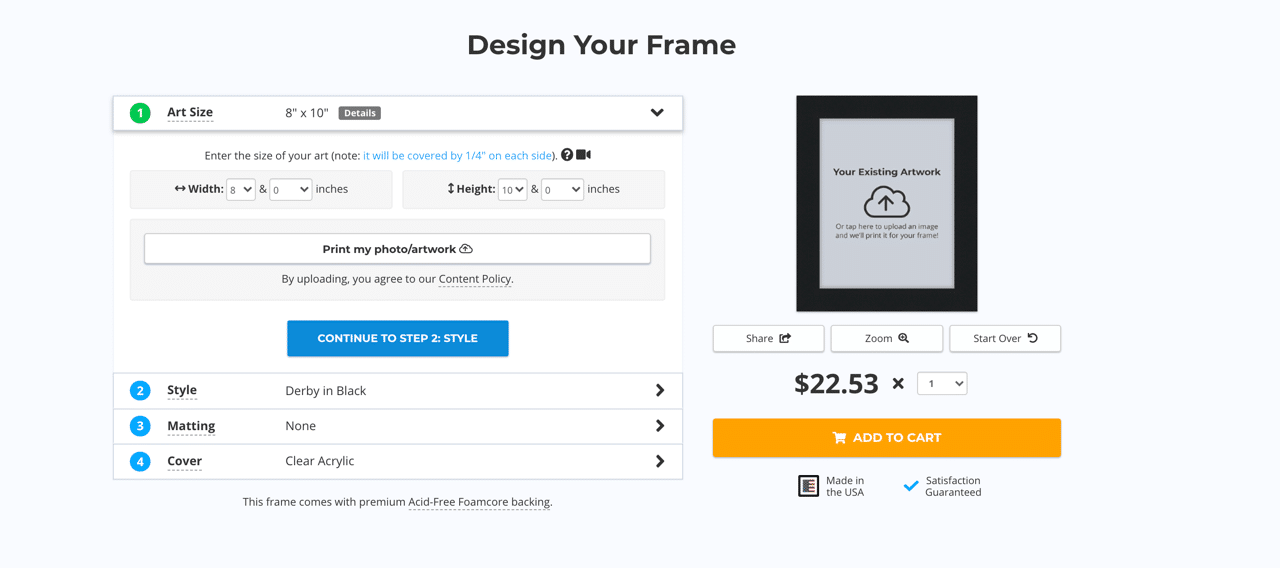 Now, comes the fun part, designing your frame! First, choose your frame style. Here at Frame It Easy, we have 8 different frame styles in 27 different colors and 75 shades of matboard, so you can easily coordinate with existing decor. Take a look at the colors in your Diamond Art and consider using one of those for a matboard color. You can either take a color that only appears a few times throughout the art to bring it out more or one that already stands out. If you opt for no matboard, choose a color frame that will bring out all the colors together.
Don't forget that with our Frame Designer process you can see what your finished frame will look like before you purchase it. Finally, your frame will arrive on your doorstep with everything needed to hang it safely and securely. Well, almost everything. You'll have to supply the hammer!
Time For Framing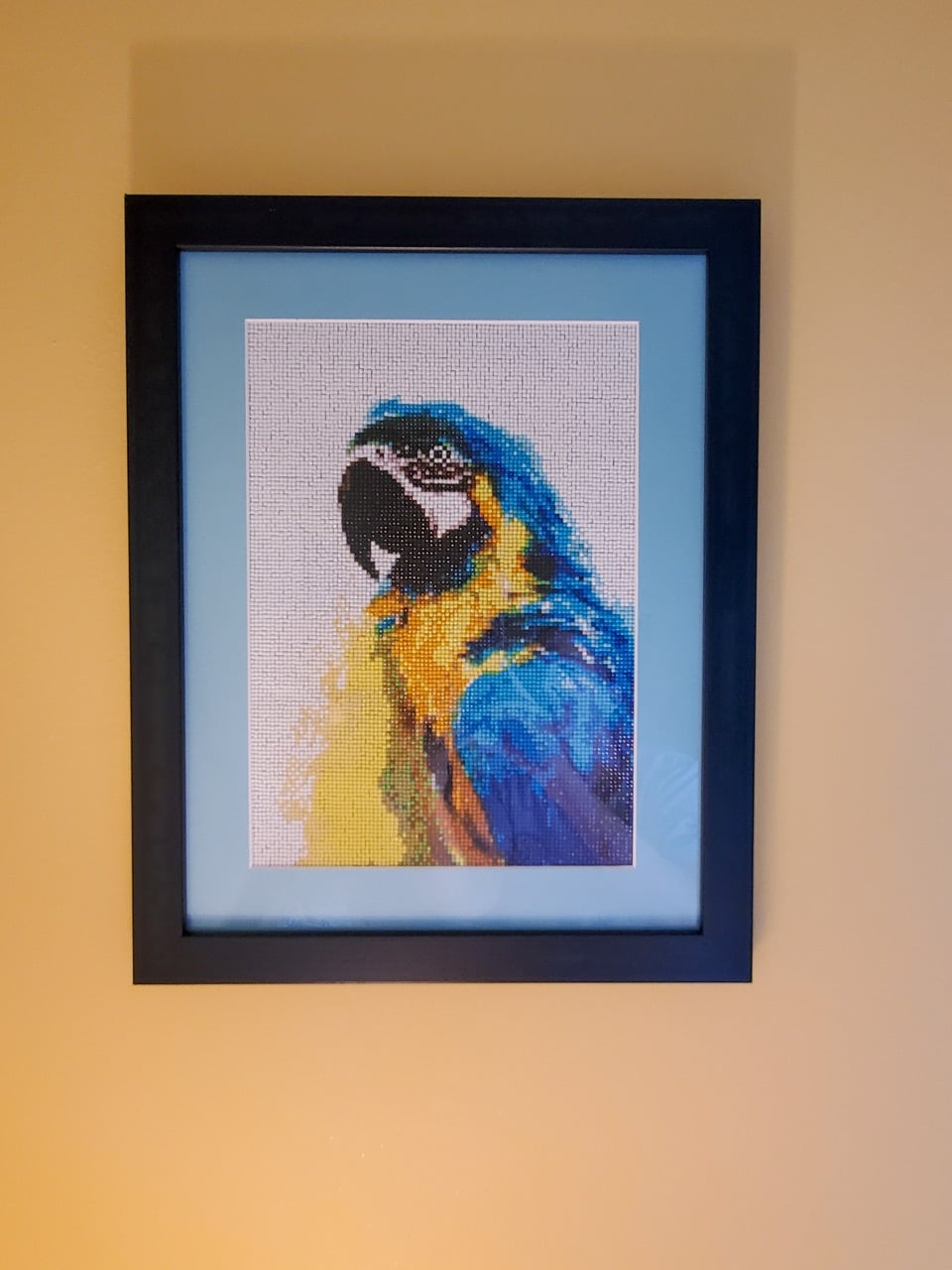 After you finally receive your frame, it is now time to add your art! You'll need to disassemble your frame a bit to actually get your art inside. Our metal frames require slightly more disassembly than our wood ones, the latter of which only require you to bend back the flexipoint tabs and remove the backing and acrylic.
For our metal frames, you'll need to unscrew the corner brackets and remove the bottom rail. You'll get access to the backing and cover from there.
Our frames also come with an acid-free foamcore backing, which ill be helpful in helping you mount your art. Acid-free materials are essential to use while framing so that it does not cause damage to your art over time. The foamcore backing is going to help you with the process of mounting your art piece. You can either lay your Diamond Art onto the backing and use the acrylic cover to keep your art in place as you insert it into your frame. Another option is to get acid-free glue and cover the foamcore backing with the glue. Then, place your art onto the backing while the glue is still slightly wet so you can slide it around into place. After your glue has completely dried and your art is set, go ahead and insert your art into your frame. You now have a beautiful masterpiece!
Final Thoughts
When you create a beautiful masterpiece, it deserves to be given a grand display to show off! With Frame It Easy, you can create a frame that is just as custom as your Diamond Painting and it won't break the bank. Once you've completed your artwork, head on over to our Frame Designer to start creating your frame. If you need any help along the way, be sure to reach out to our support team — we're always here to help. And don't forget to share your finished product with us on social media, we can't wait to see!