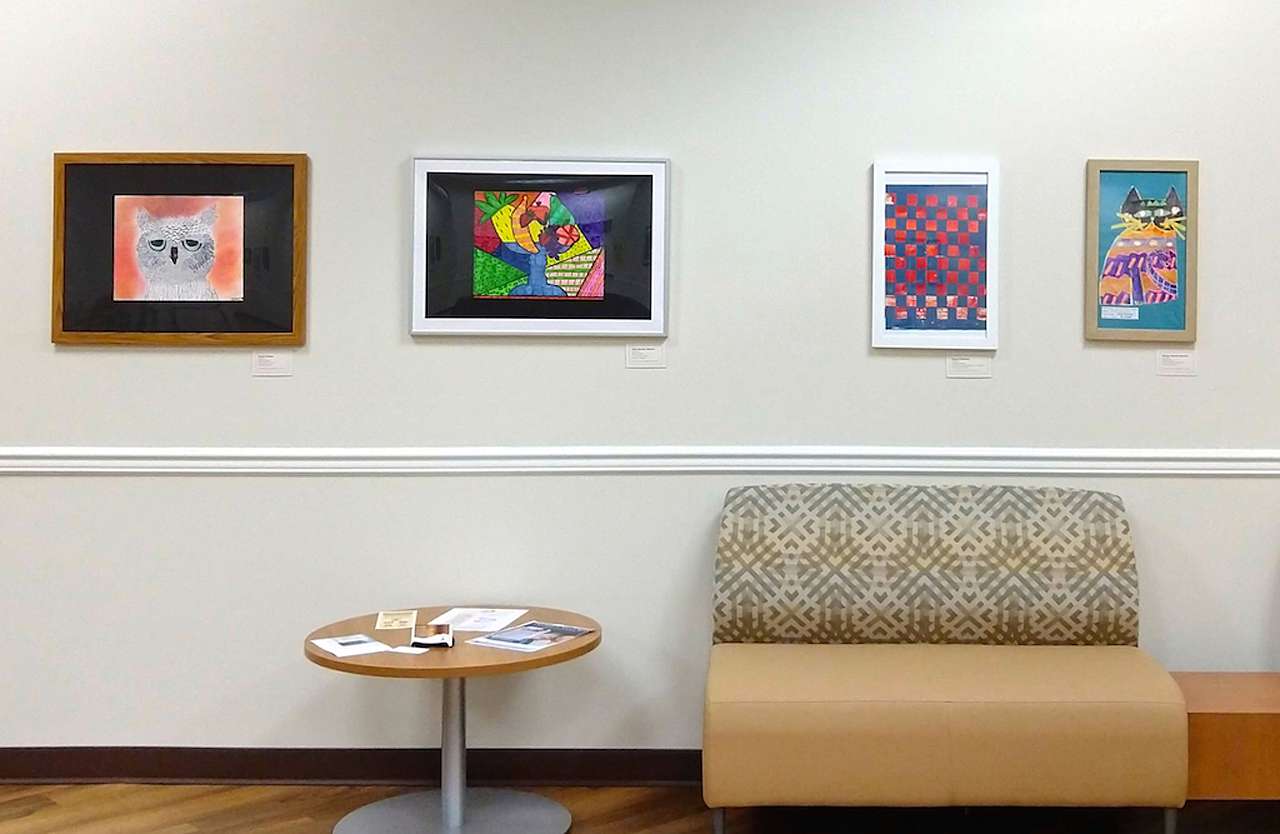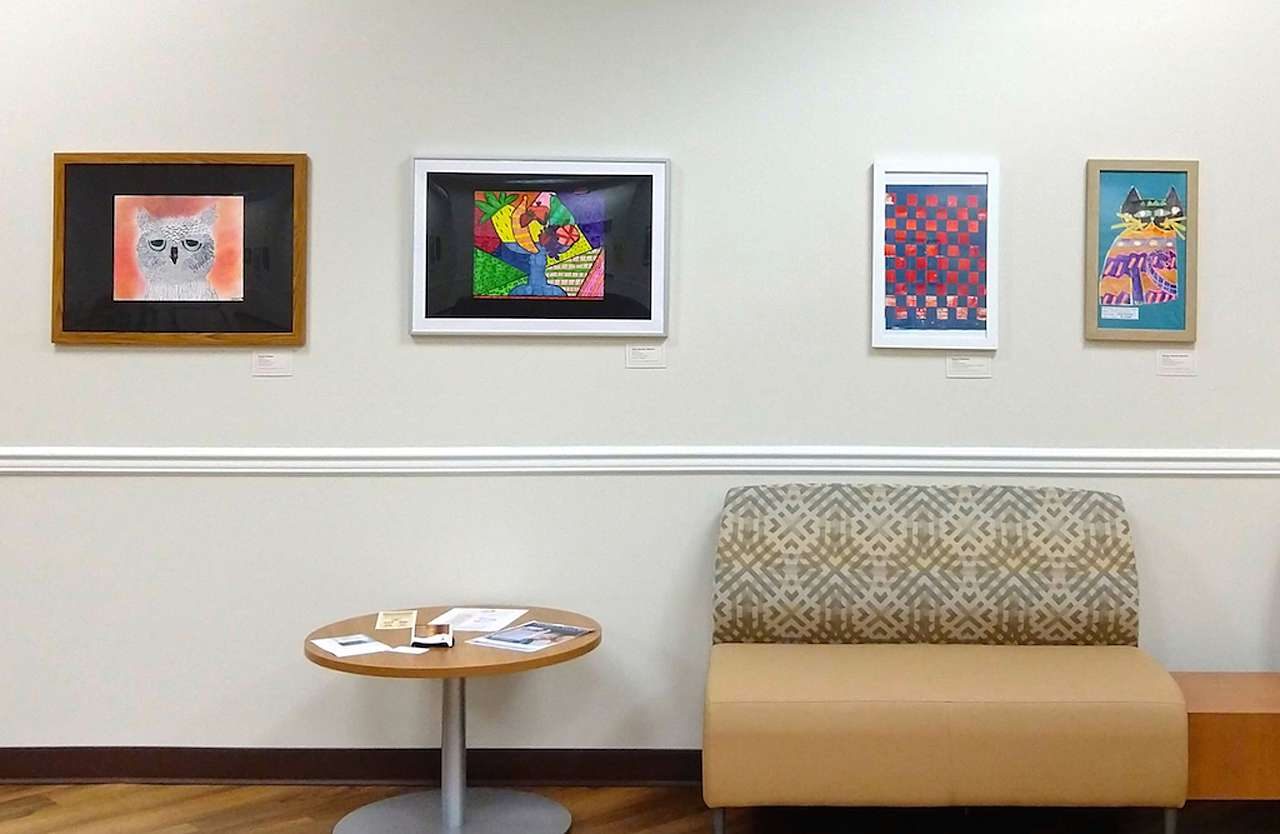 The Shore Regional Health Pavilion in Talbot County, Maryland is a new building that, from the outside, looks welcoming, but there was one issue that Constance Del Niro, an art director and community organizer for Academy Art Museum, saw: There was no art on the inside walls. She thought it would help lift the spirits of the patients — as well as give talented young art students a boost of confidence — to display some original work at the hospital.
She went to work organizing a showcase of original art from students around the county, and the result is a colorful, collaborative display for the entire community to enjoy.
There was a reception to celebrate the art and talents of students, and we here at Frame It Easy were honored to have donated all the picture frames to help showcase the artwork. We had a chance to catch up with Constance after the event to ask her a few questions: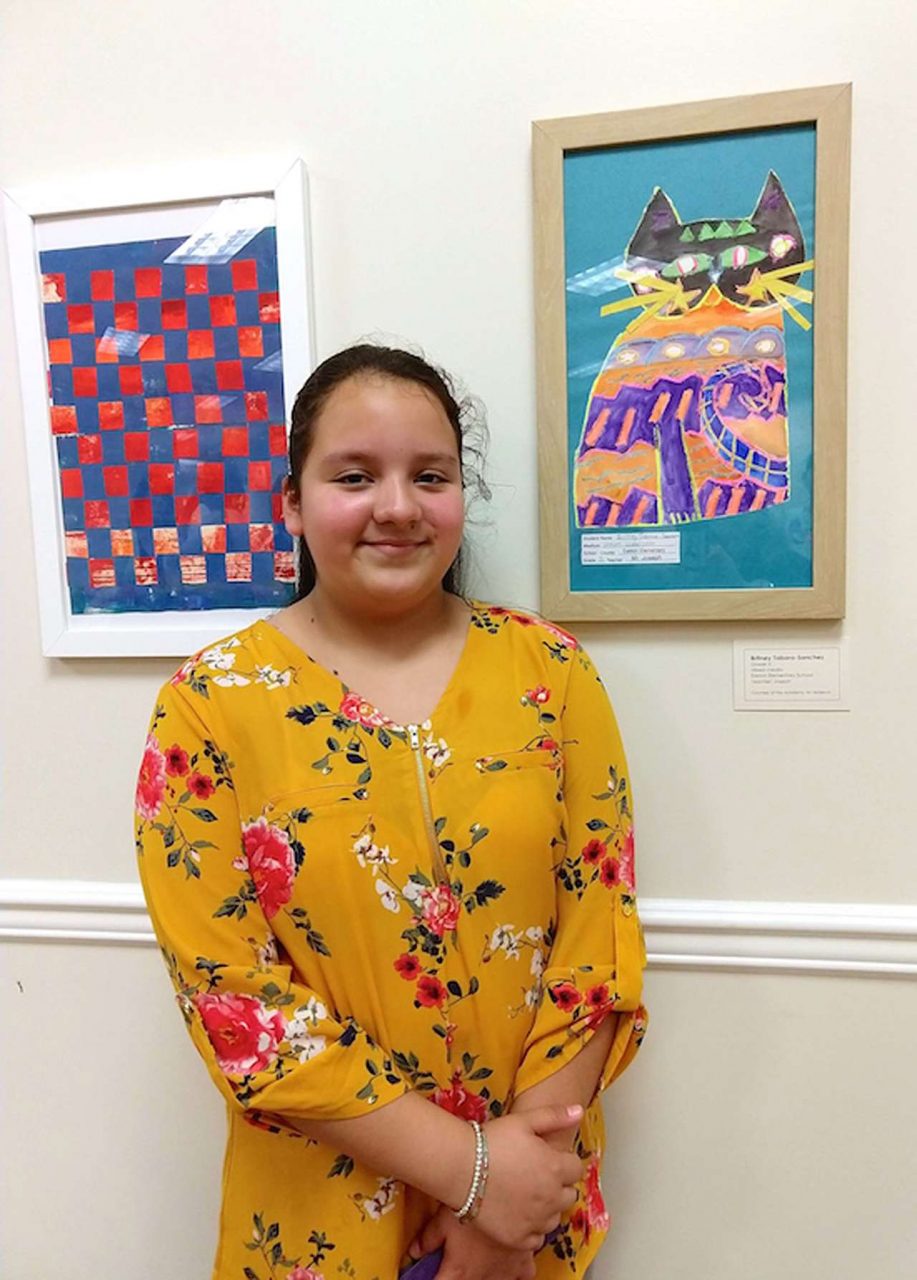 Q: What was the overall goal of this project?
A: This project was designed to both engage area youth and beautify a new but boring and bare-walled hospital building. Art teachers throughout the county were contacted and they gathered works from their students and framed them in the frames donated by Frame It Easy. They then brought them to the hospital building where we had a community framing day.
Q: How did the students react to having their art displayed, and did the fact that they were helping their community make the experience better?
A: The students were absolutely thrilled! It's one thing to have their art on display at school, but quite another in a public building where people other than fellow classmates, teachers, and parents will view it. It makes them feel quite grown up and respected!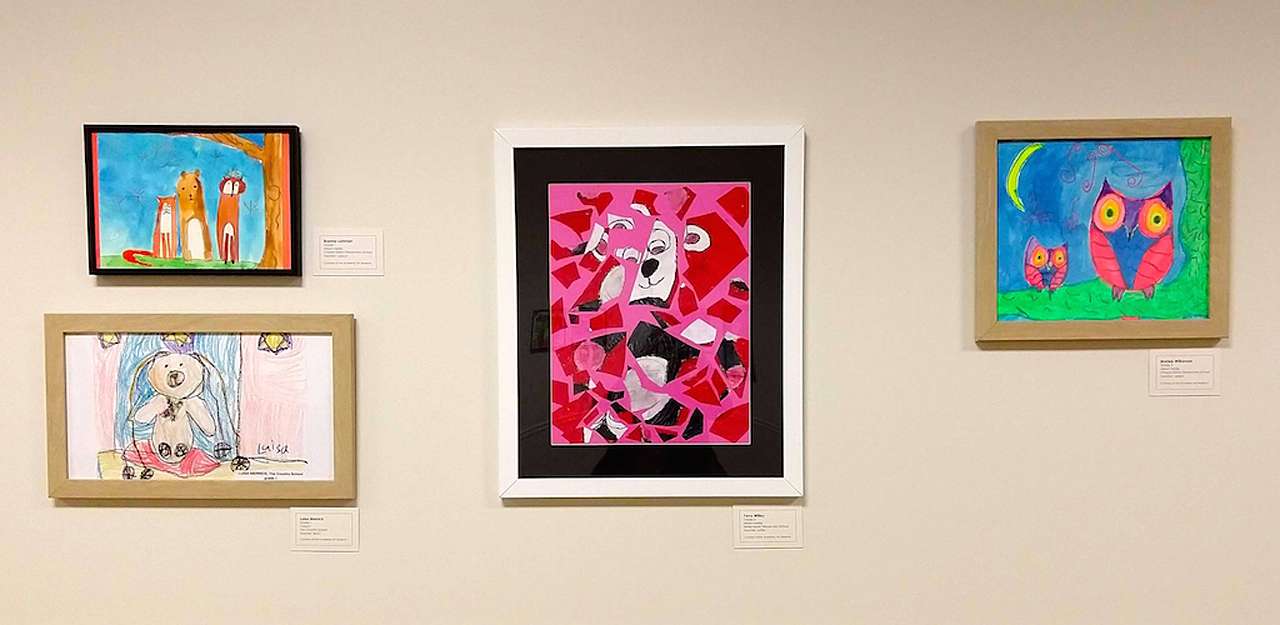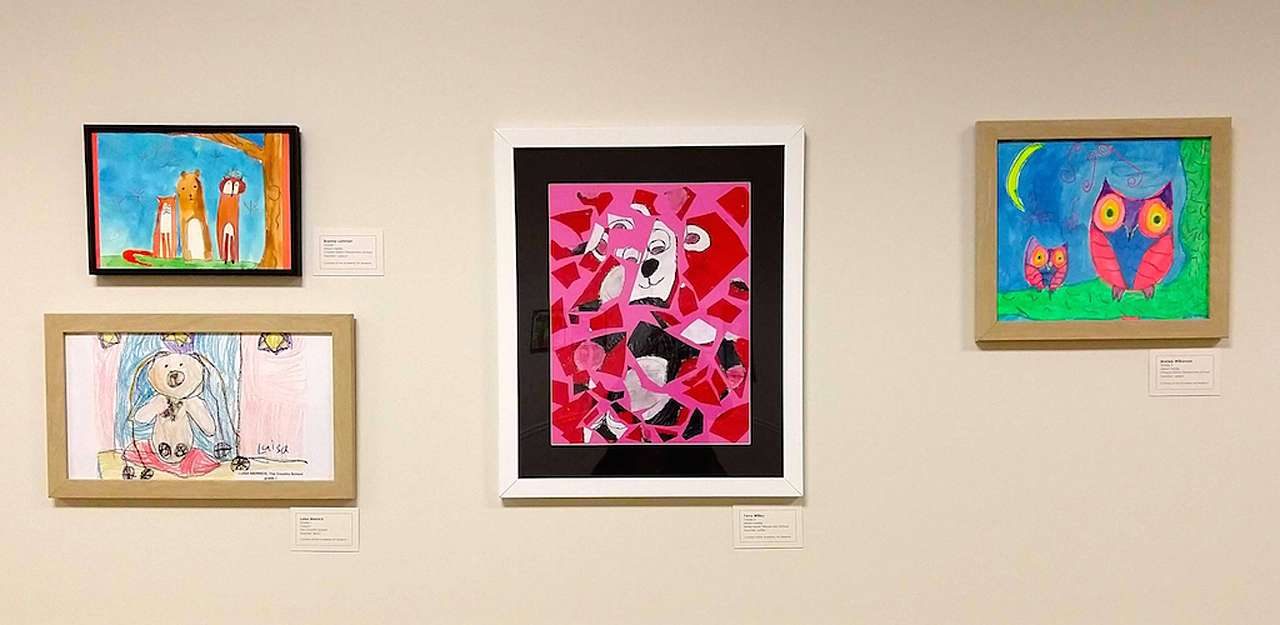 Q: Were there any guidelines given to the students in terms of how they can make their art or were they given free and open creativity?
A: Teachers chose the work. Some were class projects and others were free choice.
Q: What medium(s) were used to create the art?
A: There were many different kinds of mediums from markers to collage to watercolor to mixed media to charcoal to digital media, such as photoshop paintings. The variety of media makes the show very interesting!
Q: Did the students get to interact with the patients at all?
A: No. The opening of the exhibition was after-hours. However, the students heard anecdotes about how patients and families stopped to look at their work as they walked down the halls and how happy and impressed they were.
Q: How long will the framed artwork be displayed in the hospital?
A: We are expecting the artwork to be up for about a year, after which it will be swapped out for new work. Some may be up for longer if students are happy to leave it up.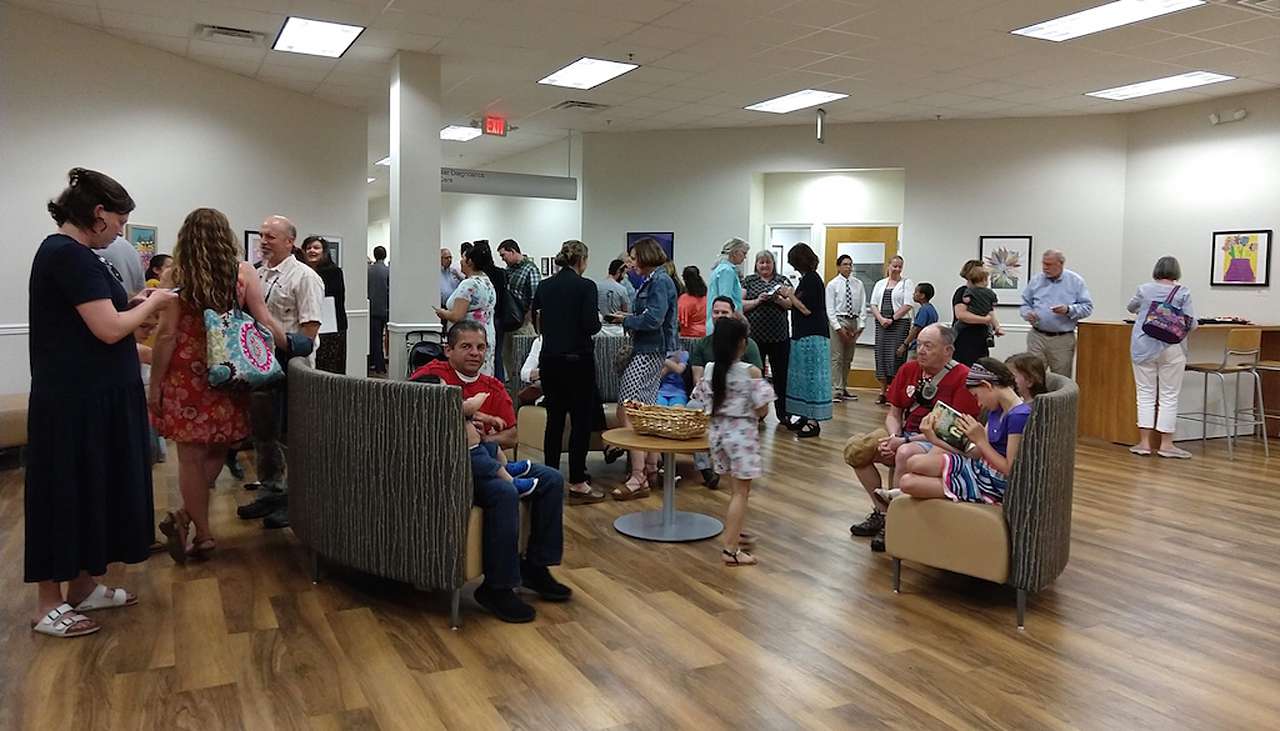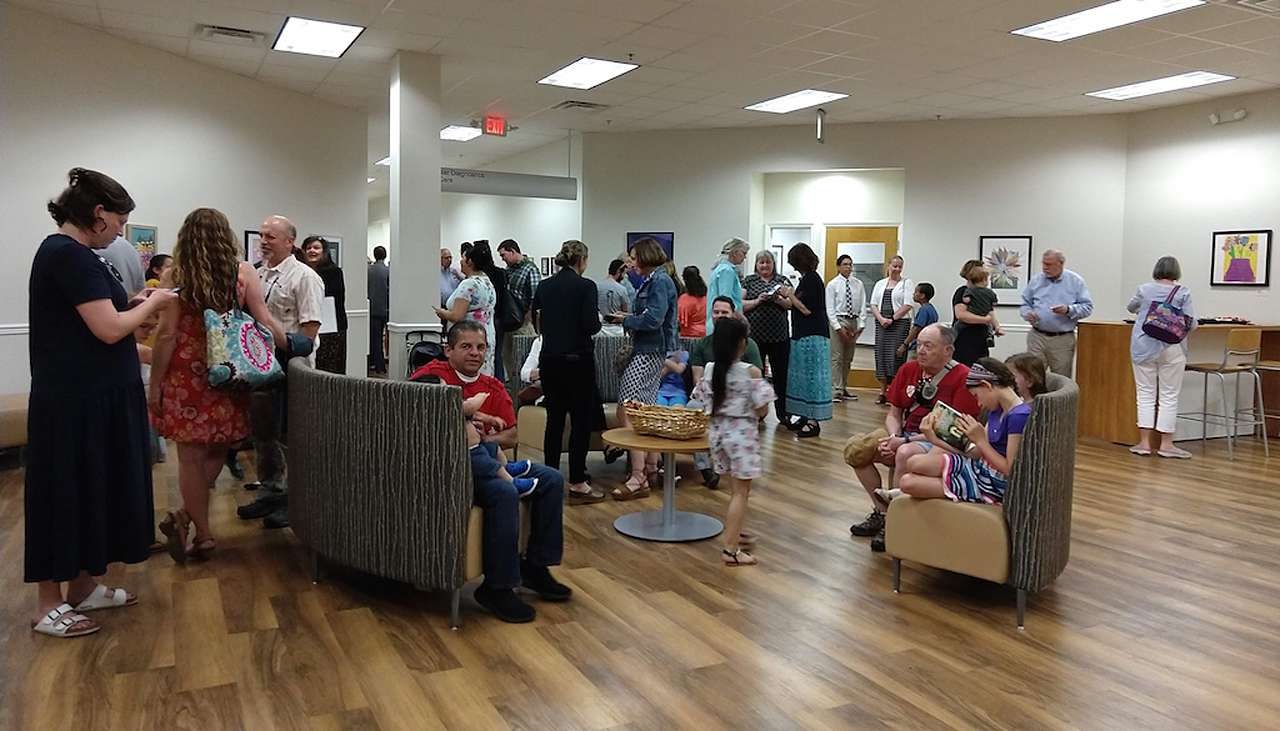 Q: Have you gotten any additional feedback from the patients since the event? Has that area of the hospital had more people walking through it lately?
A: We have heard that many people who couldn't go to the reception have gone on their own to see the art. They know that they can go any time the building is open to the public, which is pretty much regular business hours.
Q: Do you think any of the students developed an interest in art during the course of this project? Do you think they'll want to do this sort of event again? Or do any of them now have an interest in making art themselves?
A: I think that any time children feel validated is a plus. I also think it's important that children realize that art-making can lead to a viable career. The stereotype of the starving artist is not accurate. There are wonderful careers in the arts! Children who see a positive reaction to their work are likely to want to create more.
Q: Would you do an event like this in the future?
A: Absolutely! We are already talking about possible new endeavors. We live in a very community-minded area with lots of non-profits that like to support each other.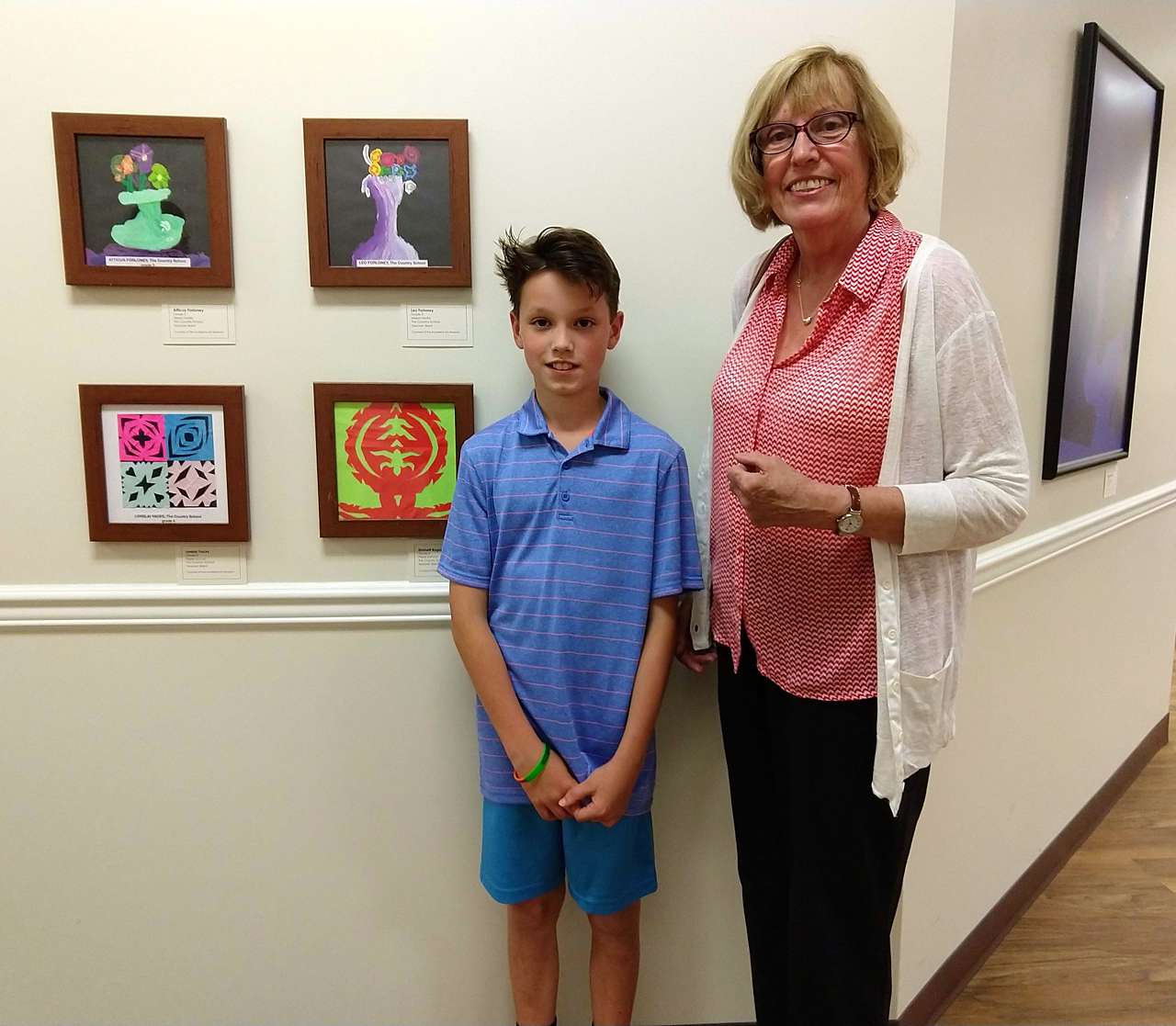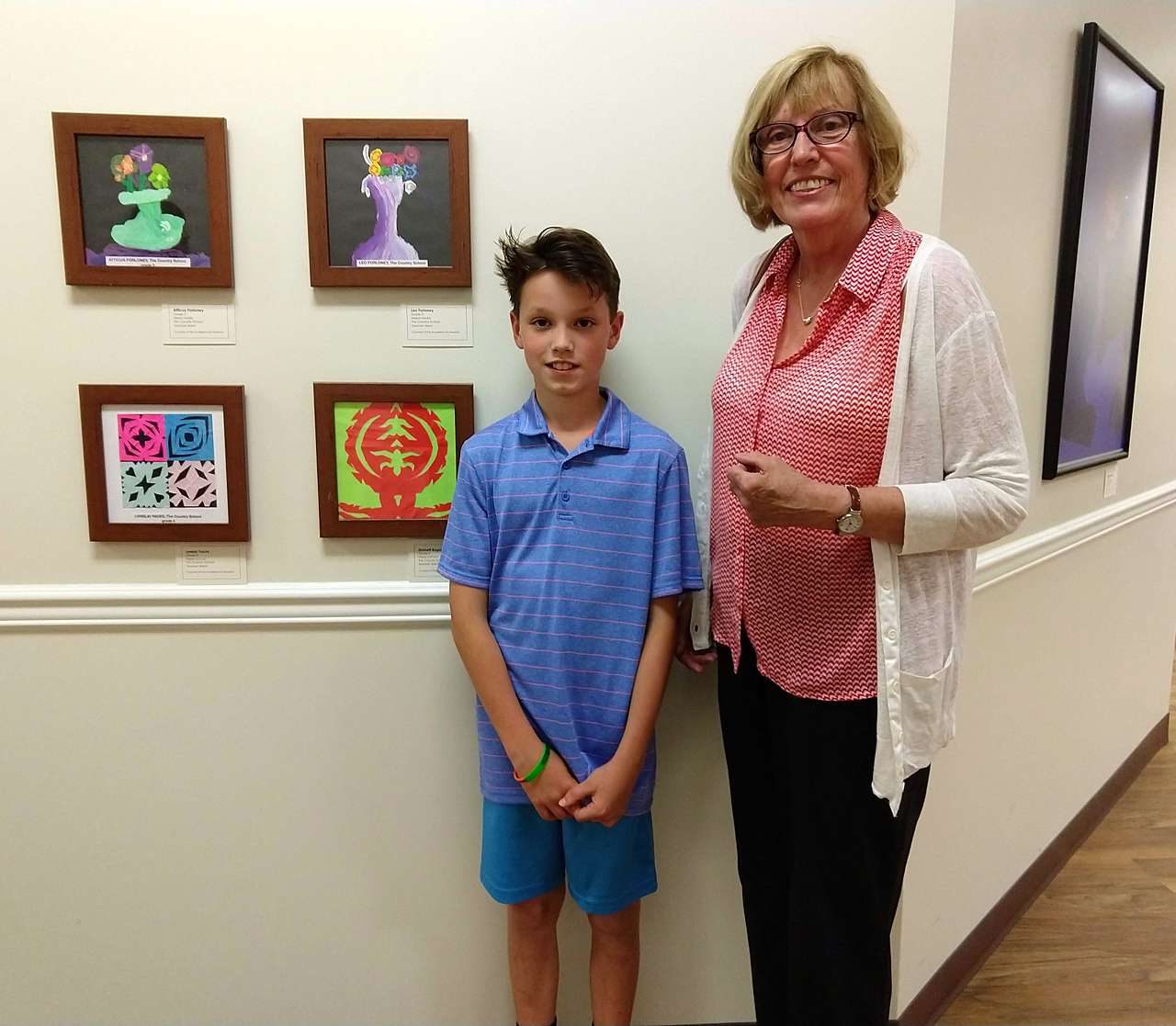 You can read more and see a video of Constance's mission in this article by The Talbot Spy on Student Art at the Shore Regional Health Pavilion.
Here at Frame It Easy we occasionally have an assortment of picture frames in all sizes and styles that have accumulated for one reason or another — returns, wrong size, canceled orders, etc. — that we are not able to re-sell due to the custom nature of our process, but they are all still in perfect quality. (Most valued anywhere from $25-$75+) We hate to be wasteful (we actually have less than 2% scrap in an industry that's typically over 20%!) and would much rather them go to a good cause to be repurposed.  If you're part of or know about an organization that might like to partner, feel free to reach out to creative@frameiteasy.com.