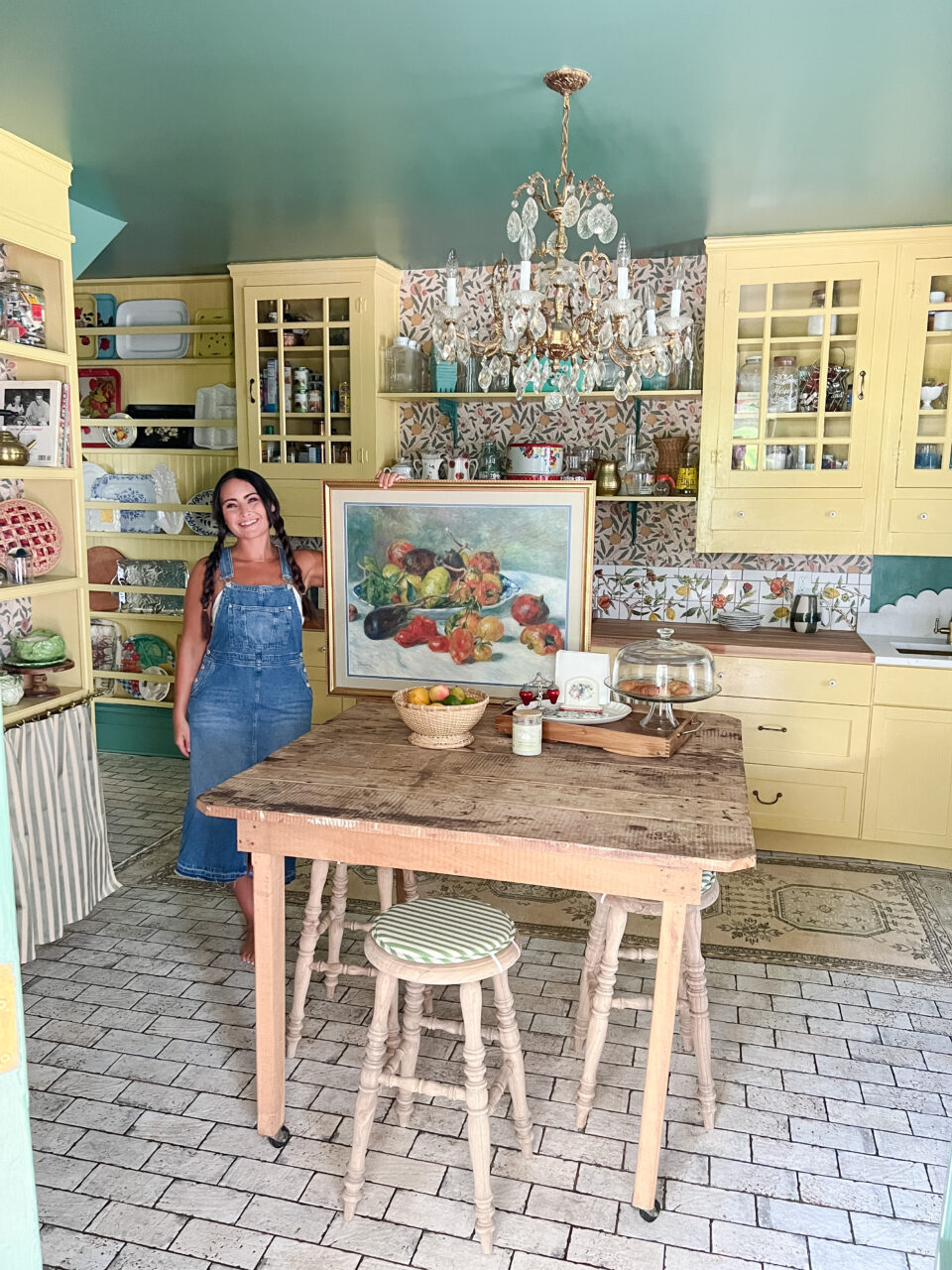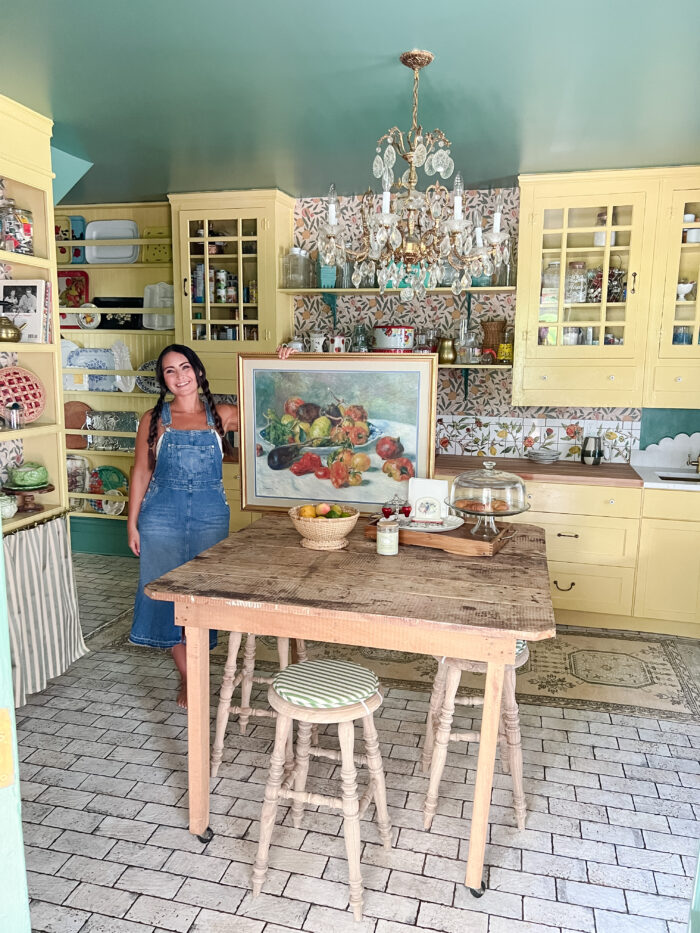 Who doesn't like to save money? Especially these days! When it comes to home decor, art show framing, or putting together a professional-looking office custom framing may be a part of your decor plan. Custom framing is a fantastic way to display and preserve your favorite photos and artwork – and it can get pricey.
Thankfully, with a bit of research and a savvy approach, you can save a good chunk of cash on your custom framing order – without sacrificing quality or great customer service!
Keep reading to learn 7 valuable money-saving tips to help you become a savvy frame shopper and keep your decor expenses in check ( & even come out under budget! 🤯)
You may have asked…
How do I save on custom framing?
Where can I find cheap custom framing?
Where can I find inexpensive custom framing in the USA?
Research Your Options & Shop Around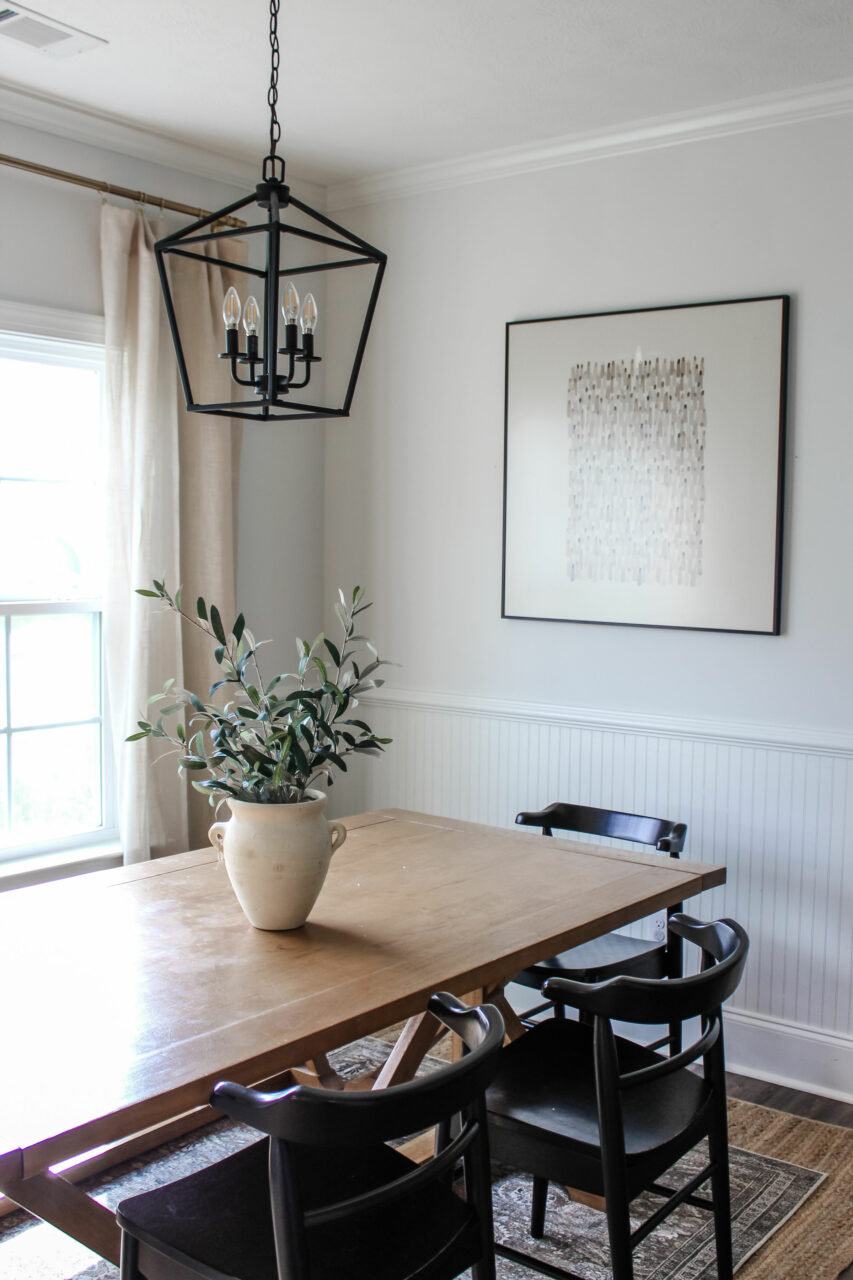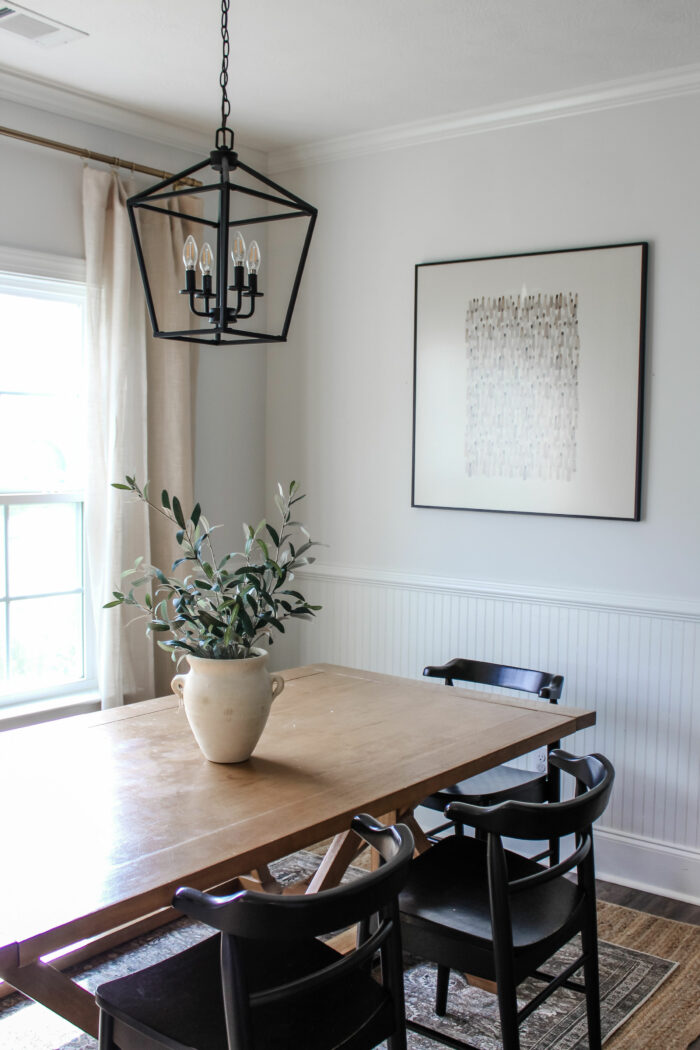 The first key step in saving money (& this applies to ALL things!) is researching your options as well as comparing prices and quality. Every service will offer varying rates and products, so having a clear idea of what you're looking for is key!
Compare prices, quality, and customer reviews to make a clear and informed decision. Keep in mind that the cheapest option might not always provide the best bang for your buck, in terms of quality. So find a good balance between what you can afford and craftsmanship.
👀 Looking for Top Tier Customer Service? Check out Our Customer Reviews & find out why our customers love framing with Frame It Easy!
Look For Sales & Coupons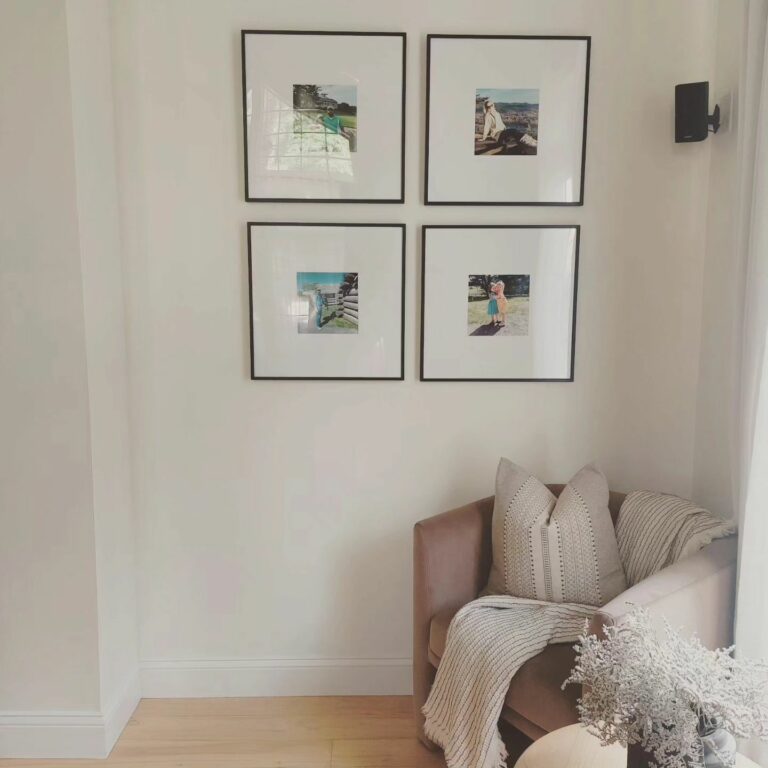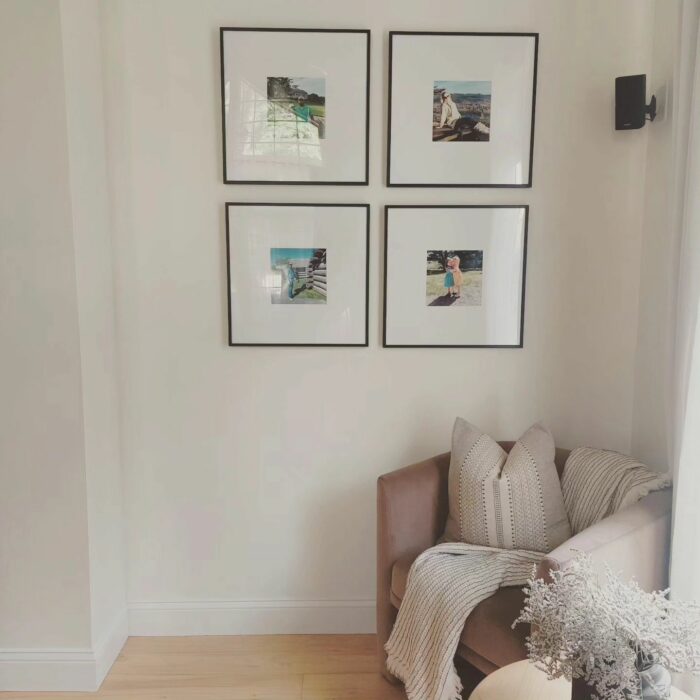 Don't overlook a good sale or coupon when it comes to saving money on custom framing! Many stores will have seasonal sales or discounts. It's always a good idea to subscribe to your shop of choice's (we hope it's us! 🤩) email list. Framing newsletters will not only keep you informed on the latest offerings, but chances are you'll get a few exclusive sales or discounts coming your way!
❤️ Love Discounts & Coupons? Join Our Mailing List to grab exclusive savings, framing tips, ideas and so much more!
Shop For Quality Materials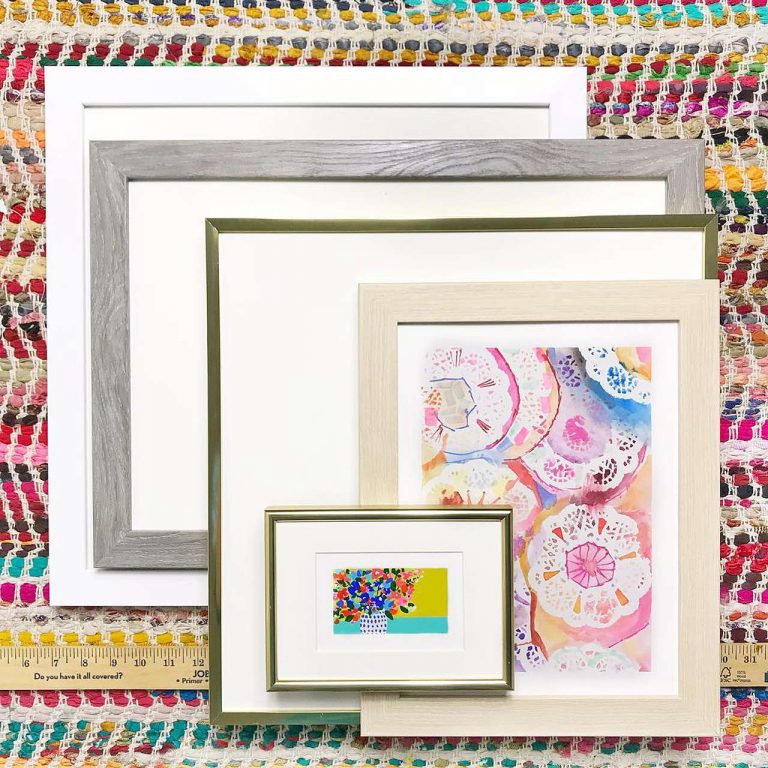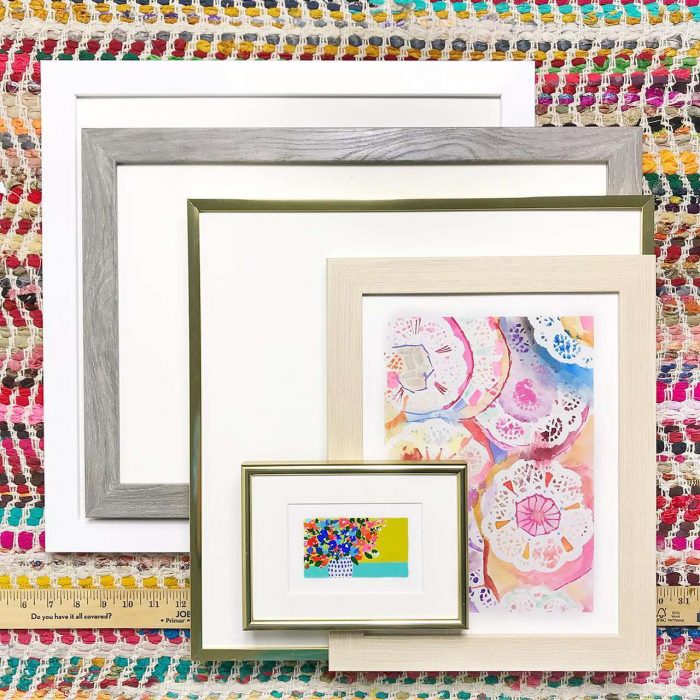 While it's super important to snag a good deal & save money, compromising the quality of your frame and framing materials could result in some really bad news. Long-term damage to your artwork or damage to your walls could occur. Cheap frames are usually just that – less expensive, but made with subpar materials. Opt for a frame that uses a UV protective cover (aka glazing), acid-free matboards, and real metals or woods for the frame – skip the flimsy plastic!
Need a UV protective cover, Acid-free materials, and real wood or metal frames? You've come to the right place – Check Out Our Frame Styles and let the framing fun begin!
Ask About Discounts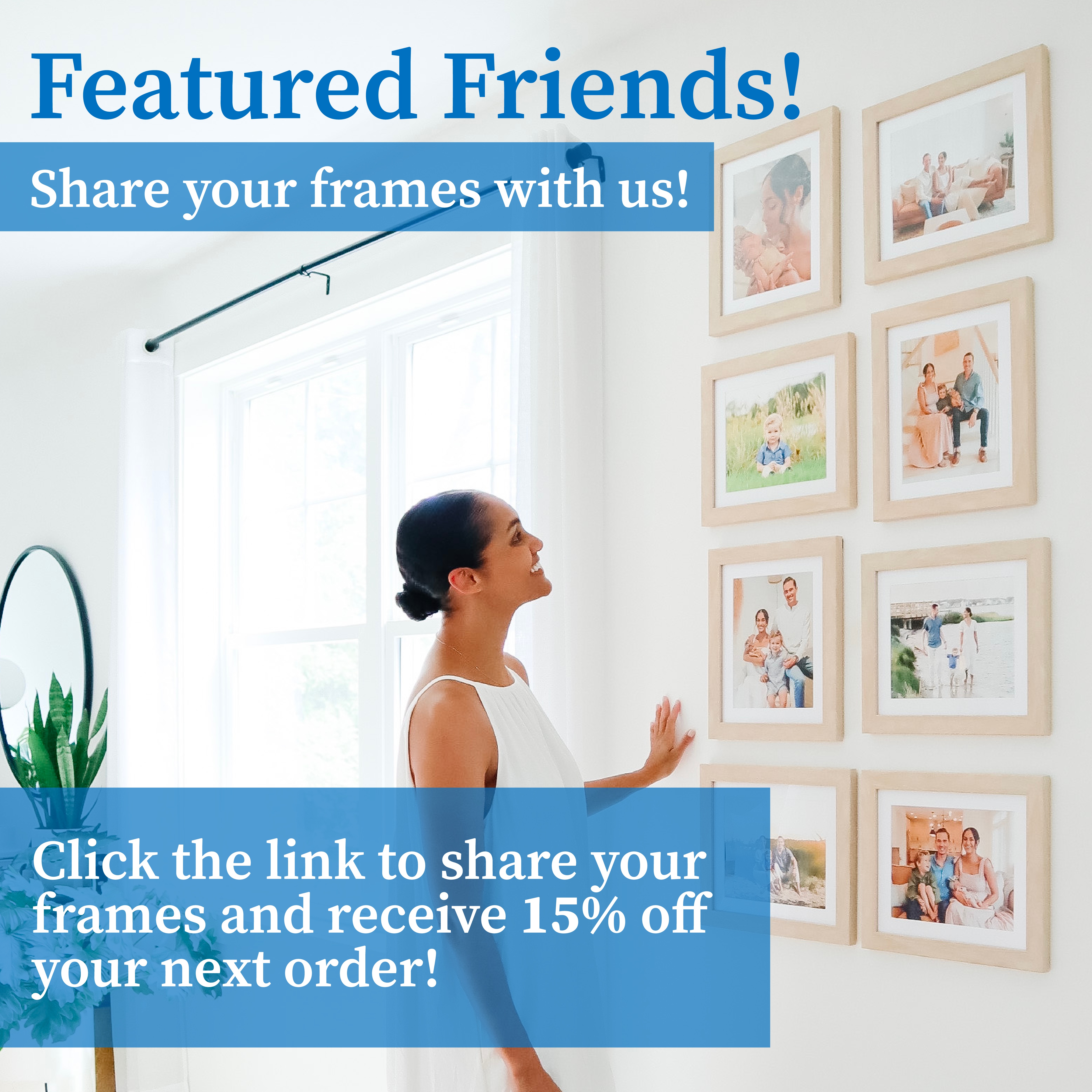 Don't be afraid to ask about discounts as a first-time visitor. Inquire about any student, senior citizen, military, first-order, or bulk-order discounts your framing provider may offer. Let your customer service team member know if you have any budget constraints – there's a chance they may be able to help you out!
Here at Frame It Easy We offer a 15% discount for Featured Friends who share photos & stories of their frames. We also have a Referral Program so shoppers can earn credits toward framing!
Check Out Socials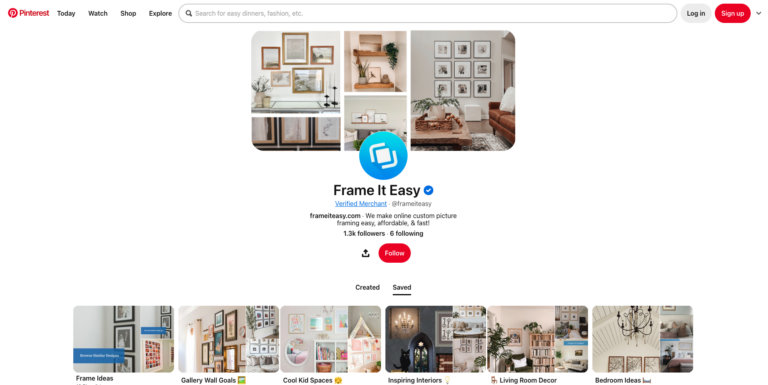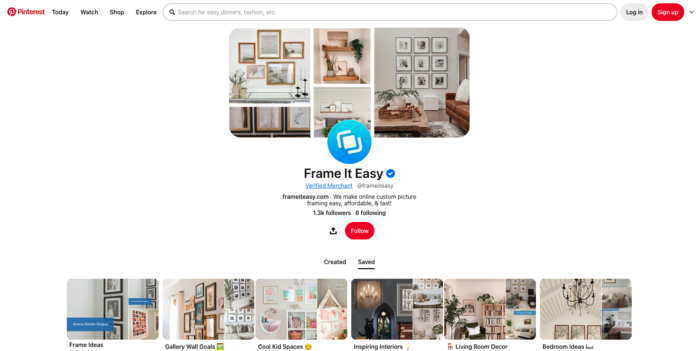 Ah, the age of social media! Who doesn't have one nowadays? Check out some framing shop social media activity when looking for your perfect frame. Get inspired by some of the decor posted and keep an eye out for any contests or giveaways they may be hosting on their Facebook, Instagram, TikTok, Twitter, and more! Engaging with content may also give you a good look into their framing expertise and how they handle customer satisfaction.
🖥️ On Social Media? You can find Frame It Easy on Facebook, Instagram, TikTok, Pinterest, Youtube, Twitter, and Reddit – Follow The Framing Fun!
Avoid Big Box Retail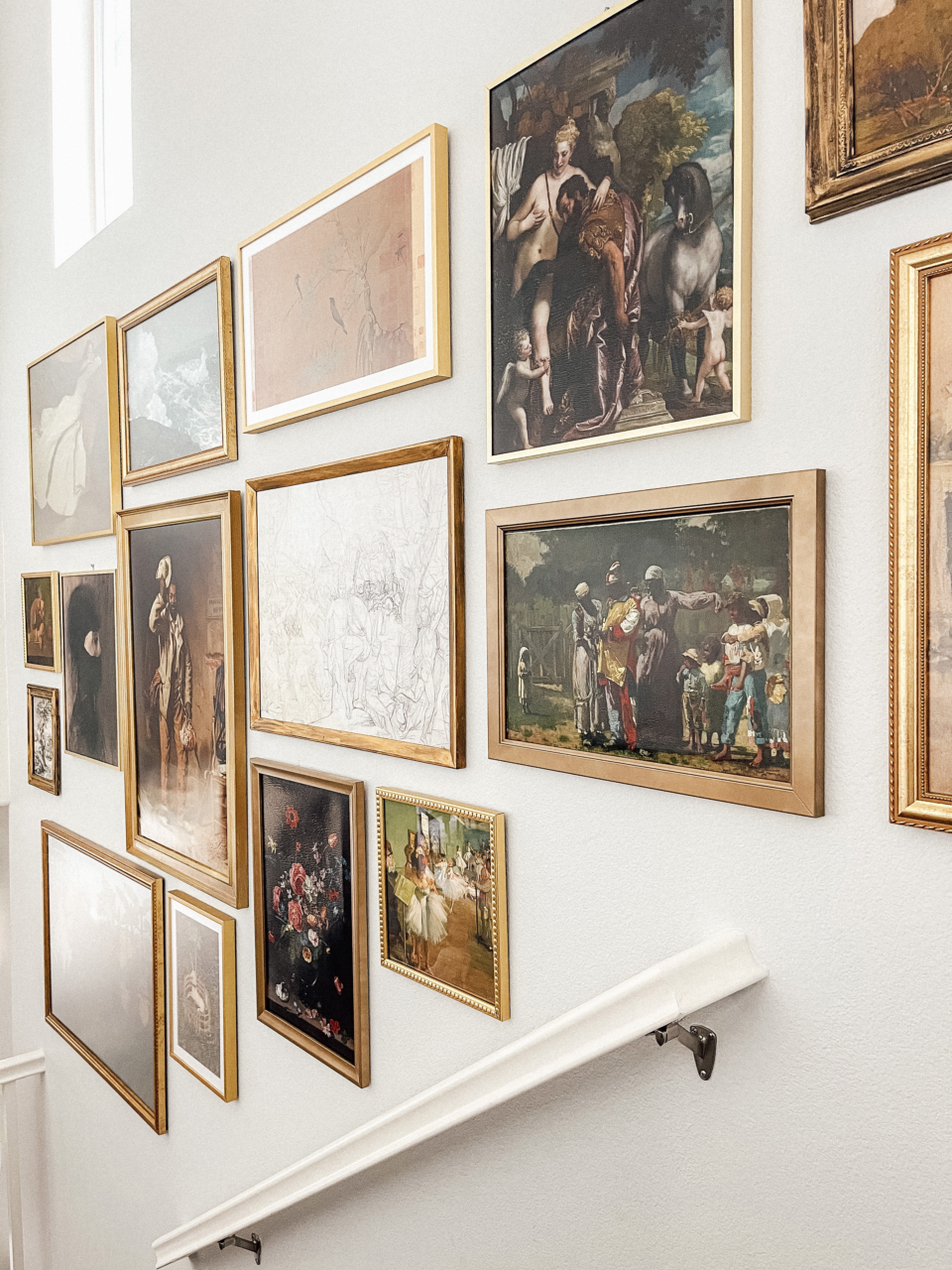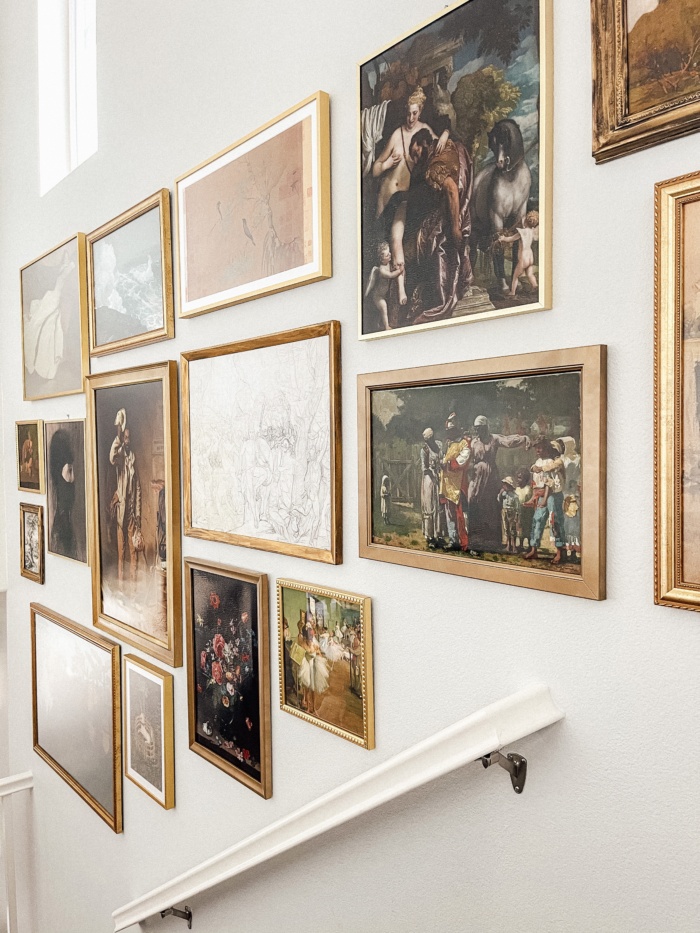 While big box brands and stores may seem convenient, they are often lacking personalized service, quality control, and material quality. (No hate! ✌️) While the price might seem too good to be true, it usually is. Frames are often made in bulk overseas in countries like China, so your frames stand a good chance of being tossed around during a long shipment to the USA.
If you can, it's best to prioritize USA-based framing services that focus solely on custom framing (Like us! 😁)
🇺🇸 Frame It Easy is not only located in the USA – but our assembly and manufacturing warehouse + team members are located in the USA too! Even our materials are sourced from American vendors.
Find Free Art, Or Make Your Own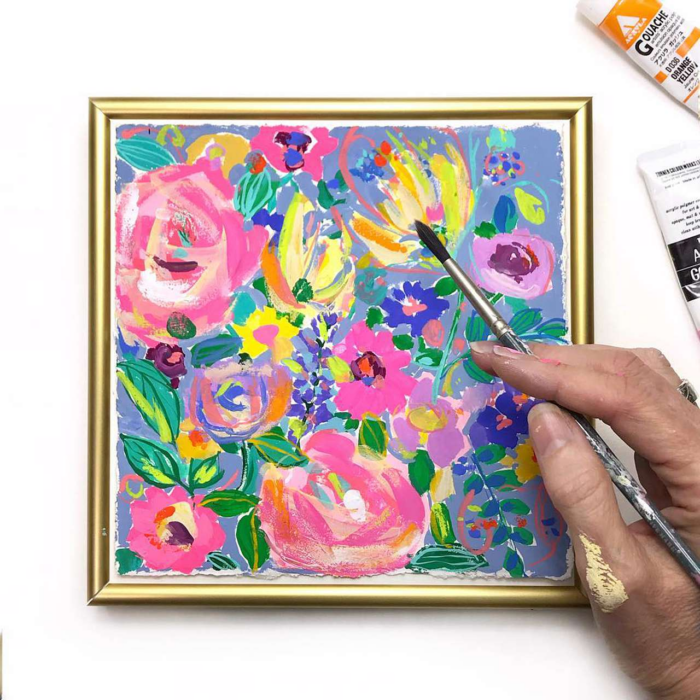 Another potentially pricey companion to custom framing is the artwork inside! If you're looking for awesome art but don't want to break the bank, consider finding some free art or making your own. Several sites like Unsplash offer high-quality, royalty-free images. Looking to support an artist? (Yes, go you! 👏) Check out sites like Etsy where you can purchase real art from a real working artist!
Alternatively, unleash the creative beast within and make your own artwork or capture your own photos with some creative photography. Going this route will grant you some unique pieces that reflect your personal style while keeping your custom framing costs to a minimum.
Final Thoughts
See? Finding awesome custom framing doesn't have to be such an expensive endeavor! We hope we've shown you how easy it is to save money and find your perfect framing fit at the same time. By following our 6 tips you too can become a savvy shopper, save that cash, and find some affordable custom framing!
Just remember to:
Research your options
Look for sales & coupons
Prioritize quality materials
Ask about discounts
Check out social media
Avoid big box
Consider creating your own art!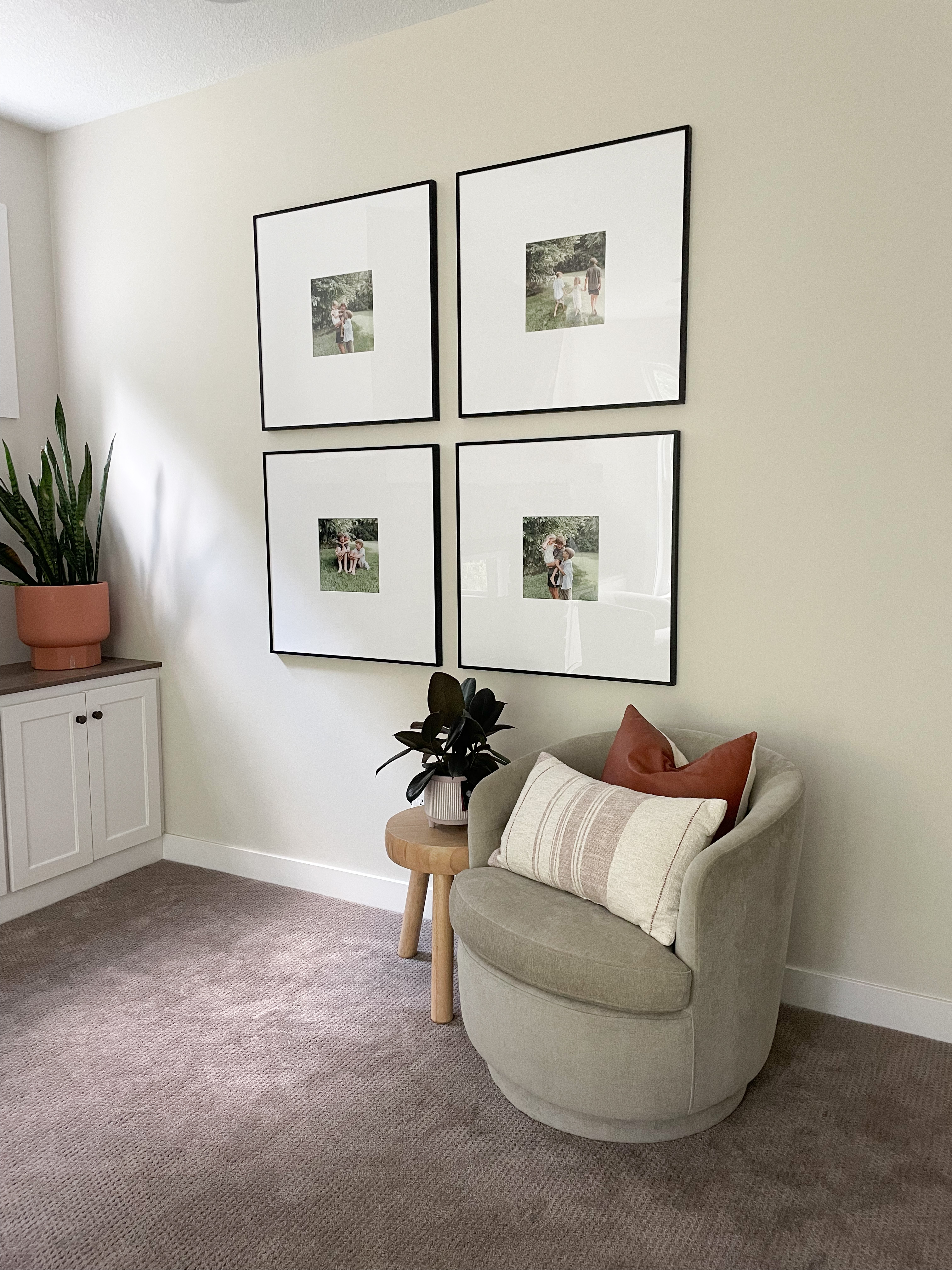 Show off your framed artwork, photos, & other items! – Inspire others by sharing your photos, tell us your story! If we share it, you'll receive a coupon for 15% off your next order!
Be sure to follow us on our socials for more daily inspiration – check out our Shopify app to start selling your own framed prints!
This post first appeared as Save Money On Custom Framing: 7 Tips For The Savvy Shopper on Frame It Easy - Learning Center for Custom Picture Framing.