A cubicle shelf can be very functional in your home decor. Cubicle shelves are extremely versatile — they are a great use for storage and decor items — they can hold books, toys, shoes, hats, and just about anything else! If used the right way, they are practical and can be a wonderful addition to your decor.
Your cube shelf can be free-standing or built right into your walls, be simple or complex, clear or colorful, it's all about the look you are going for. And they have so many functions and can be used in many different areas of your home. But having so many squares to fill and decorate can seem like a daunting task. How many things should be in each space? What types of things should you add? How much is too much? Don't fret! We're going to go over all of that and more throughout this post!
Choose Your Color Palette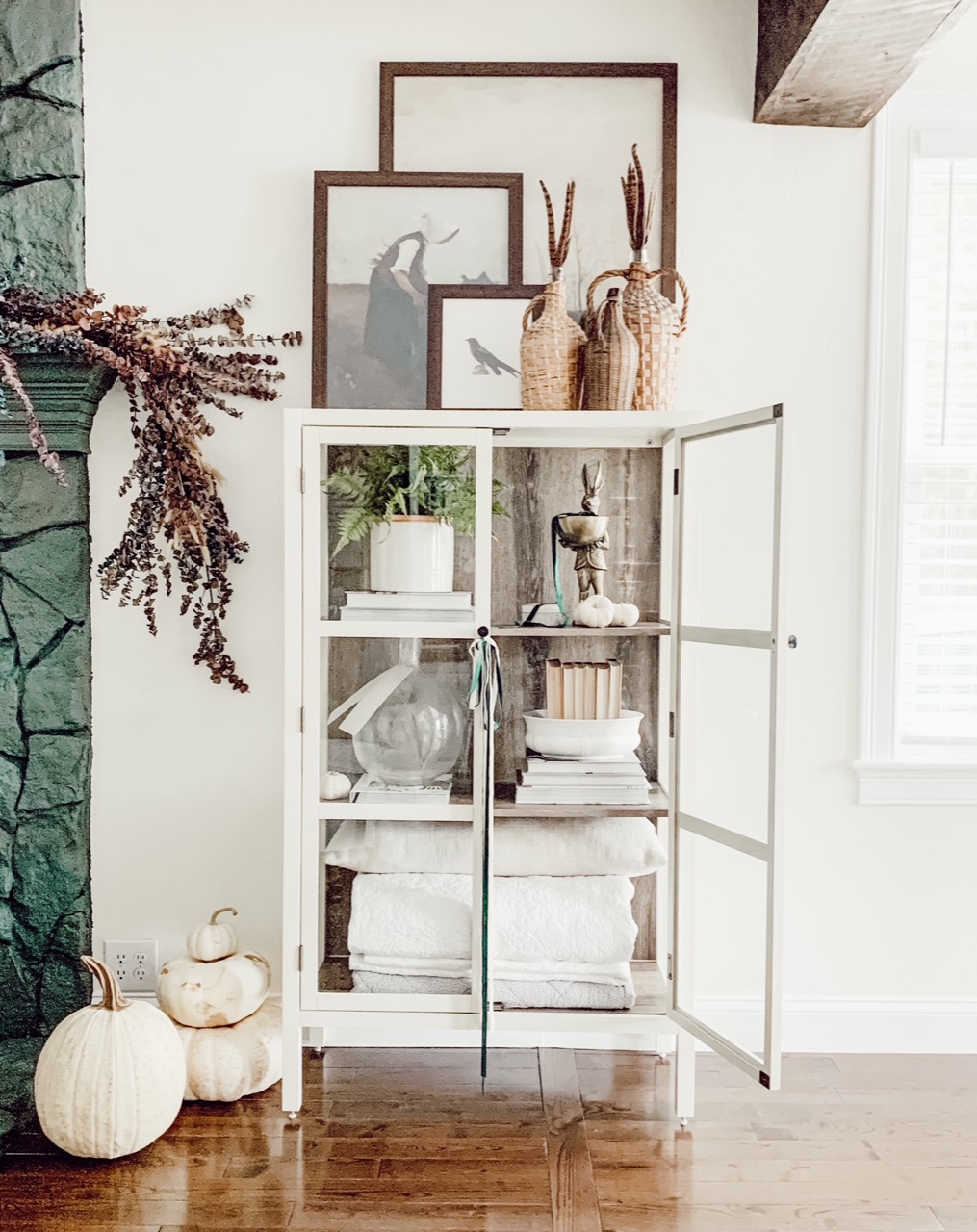 The first step will be to choose your color palette. If you are adding your cubicle shelf to a room that is already decorated, you probably already have a color palette for your room. If that's the case, then you can just skip this step. However, if you are re-decorating a room and starting from scratch, this step will be helpful. One tip for choosing a color palette for your room or more specifically your cube shelf is to follow the 60-20-10 rule. If you've never heard of the 60-30-10 rule, let us tell you a little bit about it. It's a classic home decor rule that helps create the perfect color palette for your room. This is how it is split — 60% of your room should be your dominant color and be applied with things such as your wall colors (accent walls being the exception) and large decor pieces such as your sofa or rug. 30% of your room should be a secondary color. This color should be different enough from your dominant color, but they should still compliment each other. This color can be used in other furniture pieces, curtains, and linens. The last 10% of your room should be your accent color. This can be used for accent throw blankets or pillows, framed artwork, and other little trinkets around your space.
If you don't have a specific color palette for your cube shelf, it is going to appear cluttered and unorganized with a ton of different colors. Instead, choose a color or two to spread throughout your shelves. This can mean different shades of one color or a few that complement each other well. Once you have your color palette chosen, you can move on to the next steps of actually decorating and adding trinkets to your shelves. Just remember to not overdo it and add too many things that will clutter your square. You want to leave enough space for negative space and so that each piece can be clearly seen and has some space.
Add Stacks of Books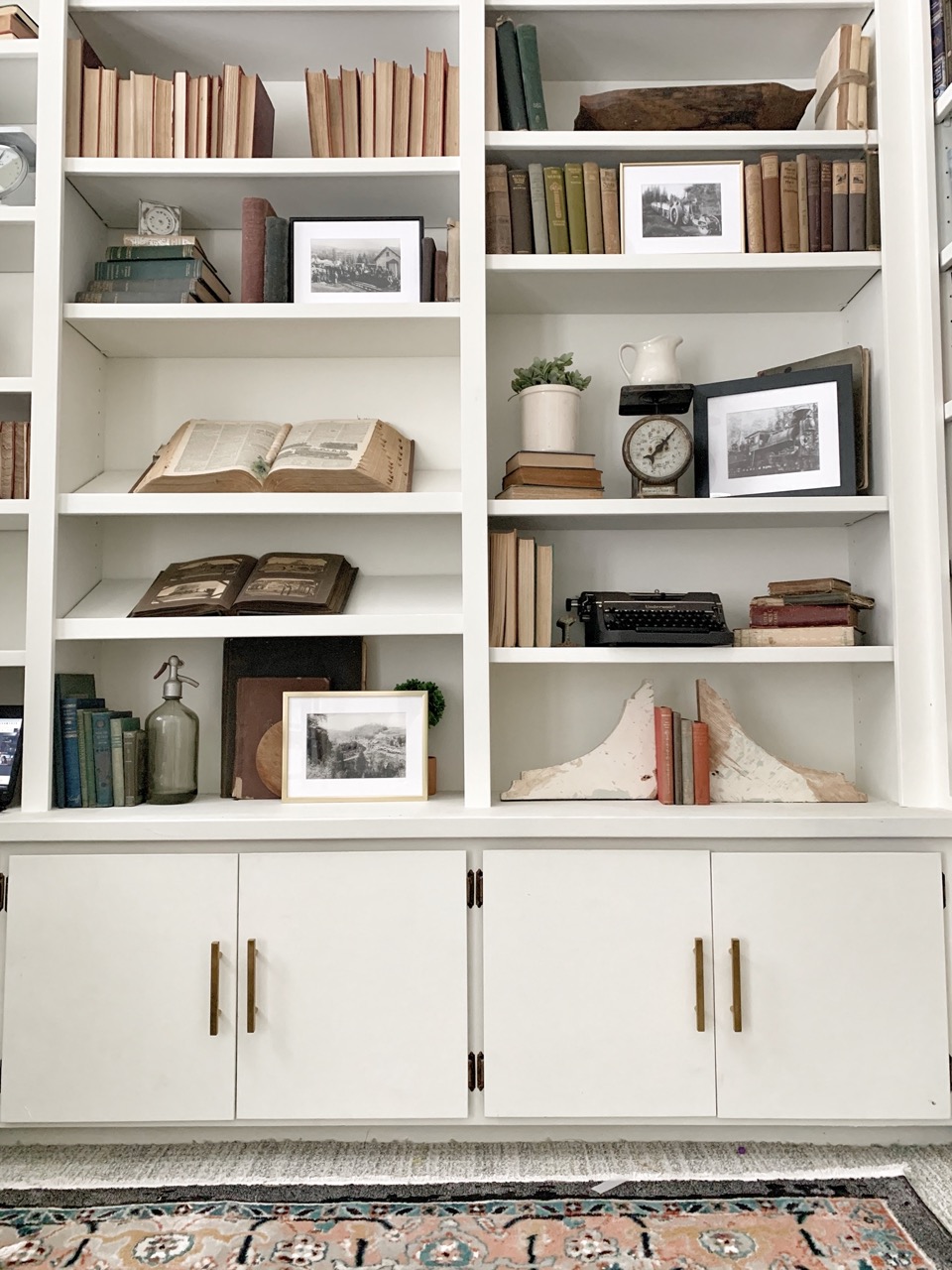 Books are essential for any cube shelf. Even if you don't plan to ever pick them up and read them, choose a few different books to stack throughout your squares. Lay them vertically and stand them horizontally to create some texture throughout. You don't need to have them in each square but scatter a few throughout in different directions for more character. You can also stack things on top of the books that are laying vertically, but we'll get to that more in later sections.
Books are an easy way to add personality to your shelves. If you've been to our Learning Center before, you know what we say about home decor – It should reflect your personality. So choose a few books that represent you or what you like. If you're into fashion, choose some designer tabletop books, if you're into sports, choose some books written by or about athletes or sports teams.
Mix Textures and Shapes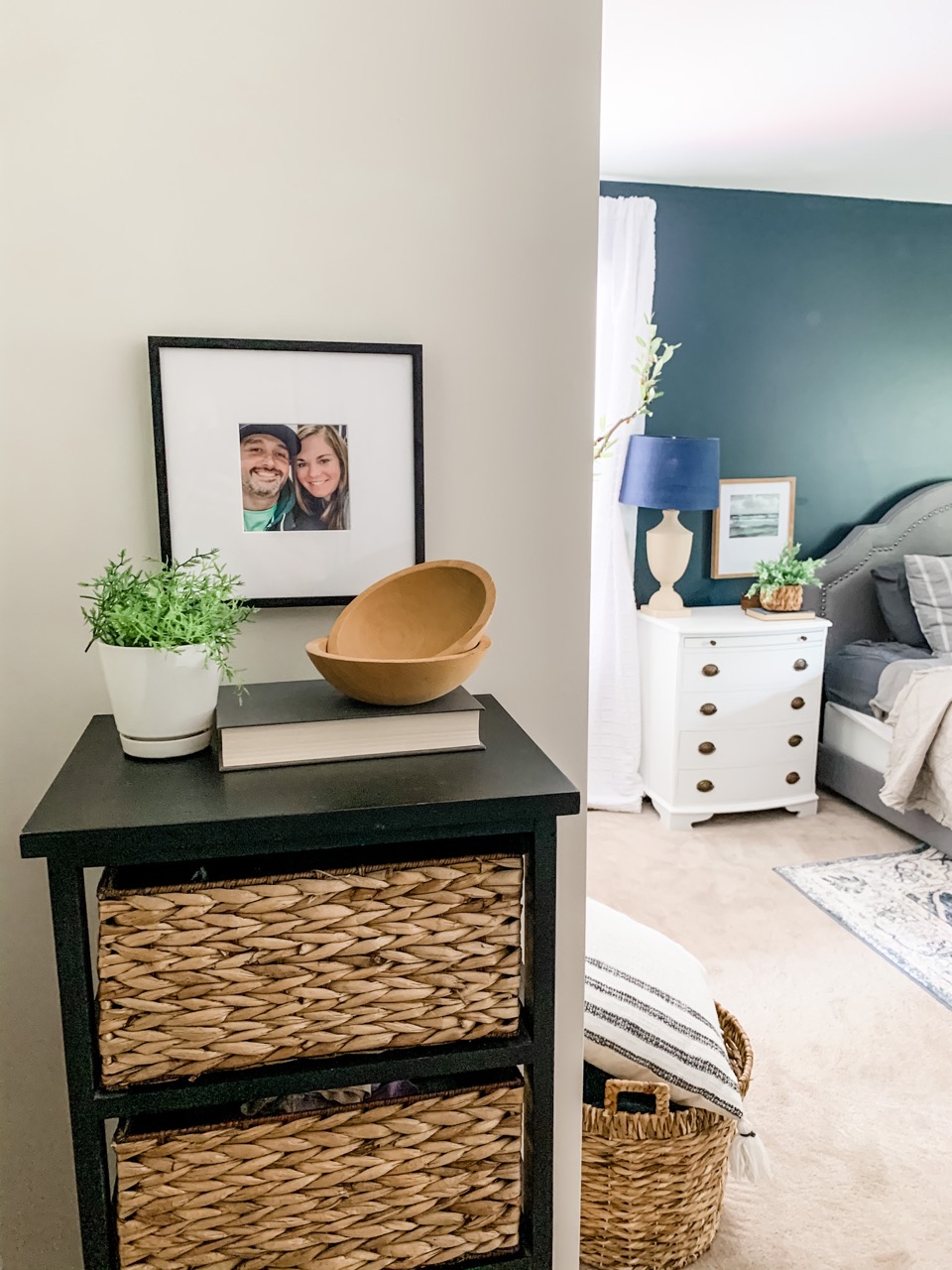 You're going to want to add a variety of textures to your cubicle shelves to add some depth. If you use all of the same textures, things are going to get lost. Adding texture can add comfort and bring visual interest into a space. Texture can come from woven items, wood, stone, or fabrics, and much, much more! The texture will add dimension to your cubes, so be sure to scatter it around and switch it up. Don't be afraid to mix textures. You can even create an arrangement with a different mix of textures to really make a statement with your decor! Remember our golden rule — when it comes to home decor, there really are no rules, just do whatever you think looks best!
Shapes are also very important when it comes to decorating your cubicle shelves. The shape of your cube is already a square, so bring in some dimension by adding other shapes. Add some items that resemble triangles, octagons, circles, and the like.
Add Decorative Items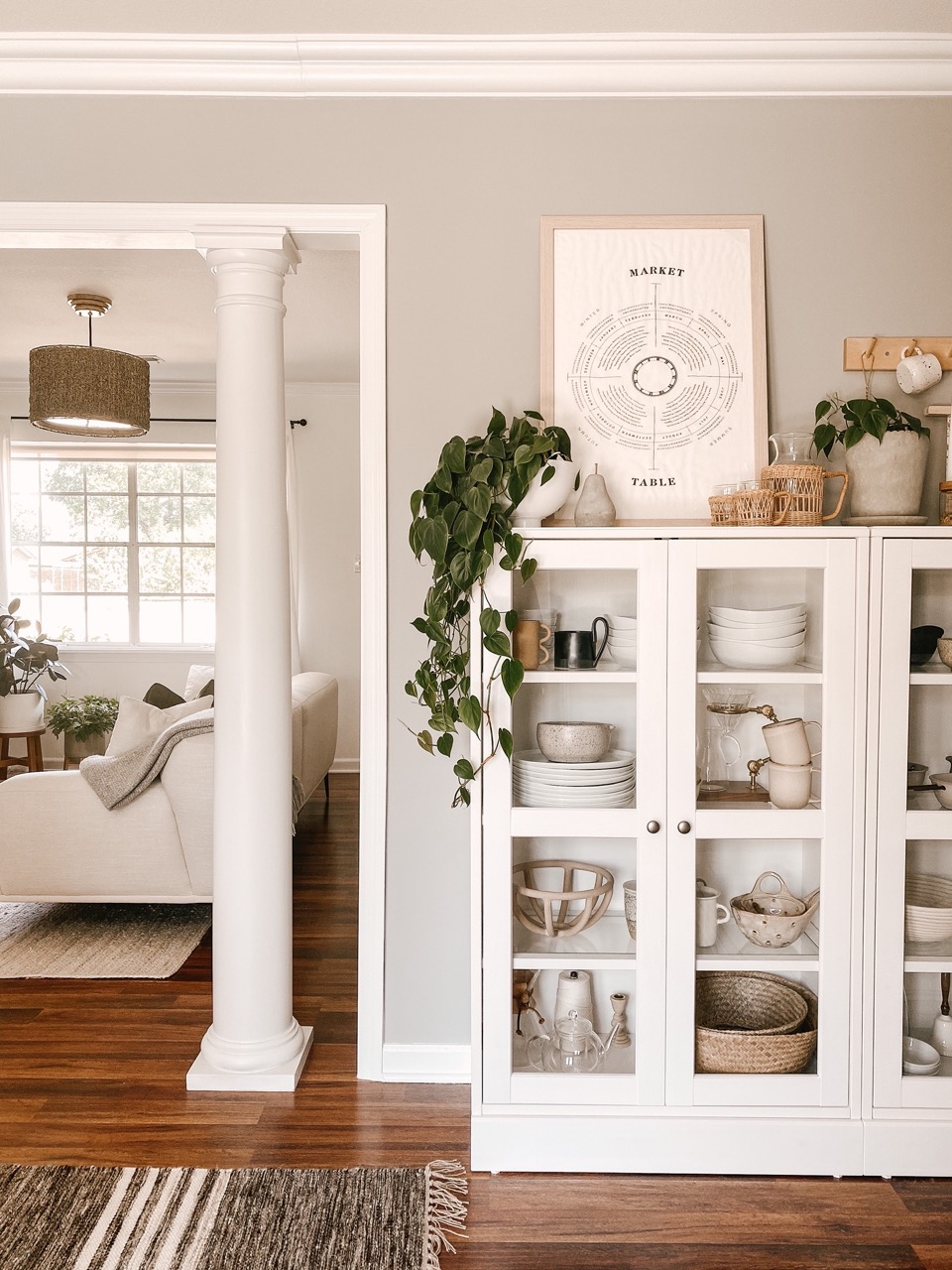 You'll want to add a ton of decorative items to your shelves. This can include candles, clocks, mirrors, vases, and other little trinkets. Pick a few things to scatter around your shelves. Just as we mentioned with the texture — don't add them all together, instead mix them up and add them all over the place. This will help your bookshelf look less crowded and chaotic, and instead will look more organized and well thought out. You don't have to add them all at once either, save some space in case you find new things you want to add to your shelves over time.
Pottery pieces are an exceptionally great addition. Pottery adds more of a homey feel, it's personal, warm, and cozy and can help add some texture. Whether you take a class and make the pottery pieces yourself or find them at your local craft store, consider adding pottery pieces to your bookshelf. They go exceptionally well with rustic or vintage decor styles, but don't let that stop you if you have a different interior design style for your home.
Bring In The Greens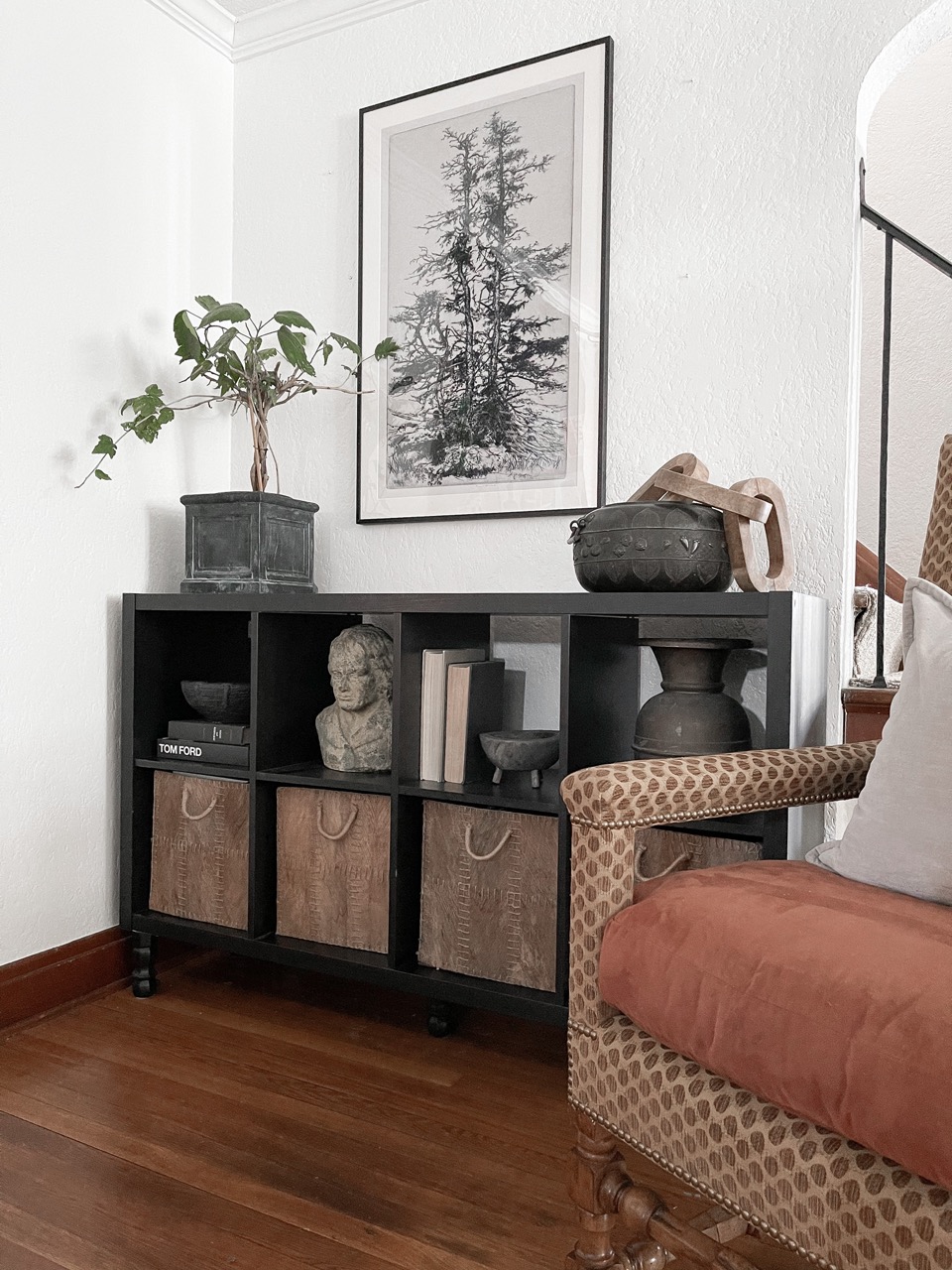 If you've been to our Learning Center, you would know we are huge fans of adding plants to your home decor. They have many health benefits, such as reducing pollutants and dust, keeping your room cool, and reducing carbon dioxide, plus they just look great in your home, so win-win right? If you have a taller plant that hangs down, consider adding it to the top of your cubicle shelf and letting it drape down the side or front. If you have smaller potted plants, consider placing them in a triangle shape, meaning two shorter ones on the side and a taller one in the back. The triangle shape will create dimension in your space and will create a focal point for the wandering eye.
Don't Forget Pictures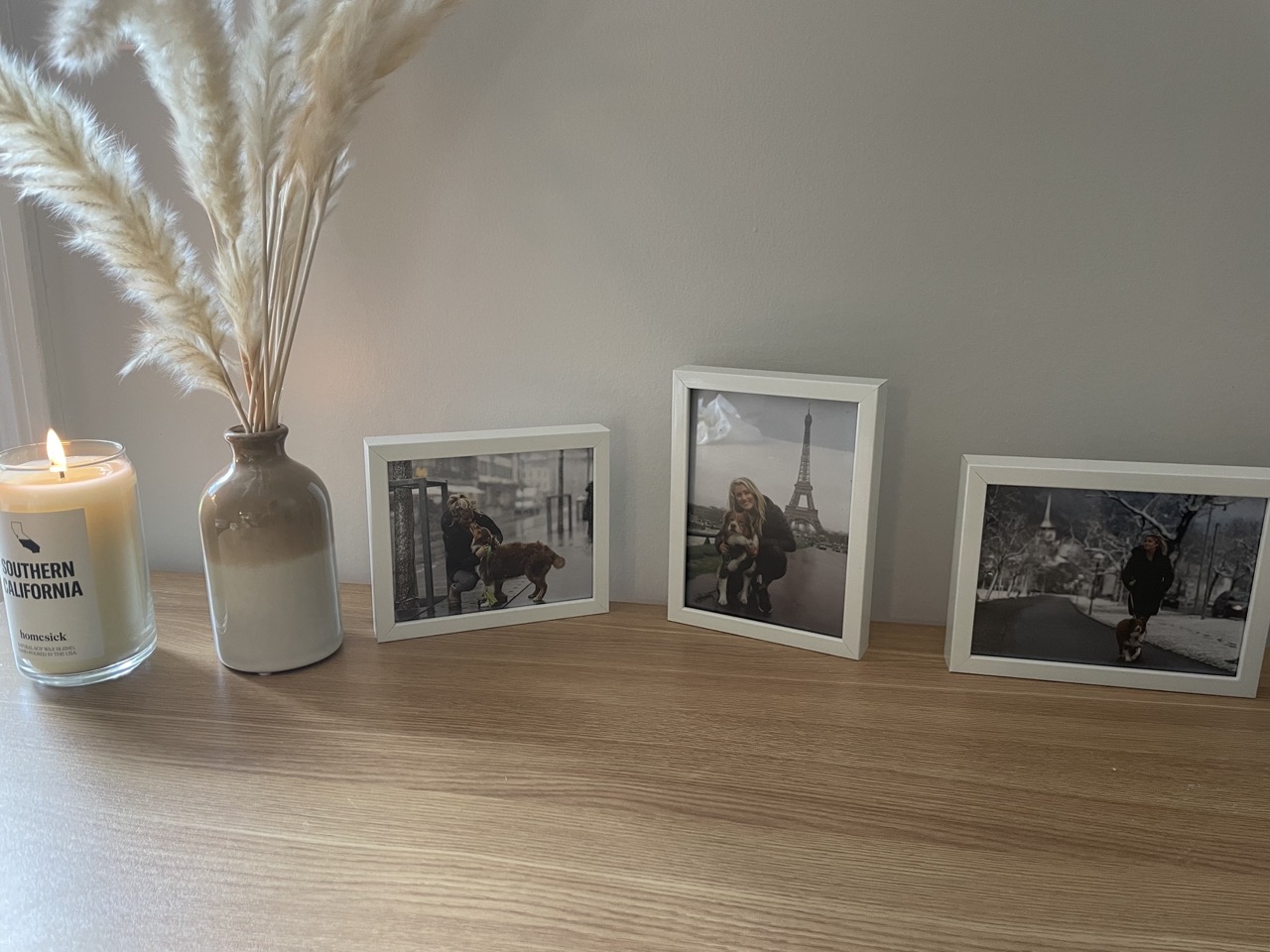 Of course, we can't forget to mention picture frames, the most important decor piece in our eyes 😉. Picture frames are a must anywhere — they just make everything better! You can choose art, family photos, pet photos, vacation photos, or even just one of your favorite quotes. Whatever you think will look best. Once you have picked out the photo (or photos, the more the better) you want to frame, head over to our Frame Designer to start designing your perfect frame. You won't want to design something too big, so be sure to measure your shelves before. You will also want to add one of our EasleMates™ to your cart. This acts as an easel for any of our Wood or Metal frame styles up to 13″ x 19″. It installs in seconds and adjusts to any angle! If you are planning to lean your frame against something else, you won't need the EasleMate™ otherwise you will need one to make your frame stand.
Add Some Storage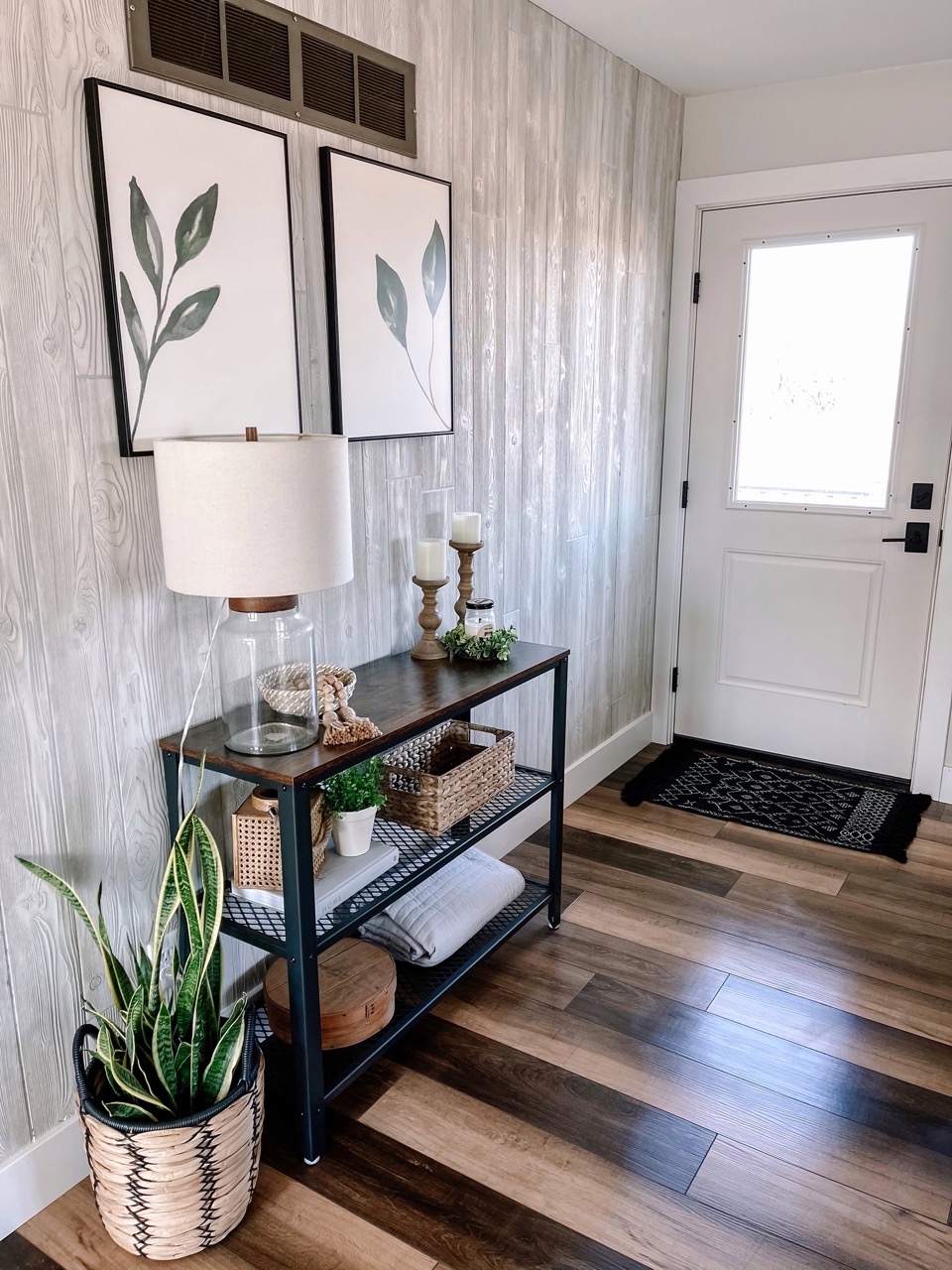 Cubicle shelves are mainly used for storage, so don't be afraid to use them for that as well! If you want to hide some miscellaneous items or cords behind your shelf, consider adding a basket to keep them hidden. A woven basket would be perfect to add some texture to your space while also doing its job. If you have a ton of squares in your shelf, it might feel overwhelming to fill them all with little pieces of decor, so adding a few boxes can help with this dilemma.
Final Thoughts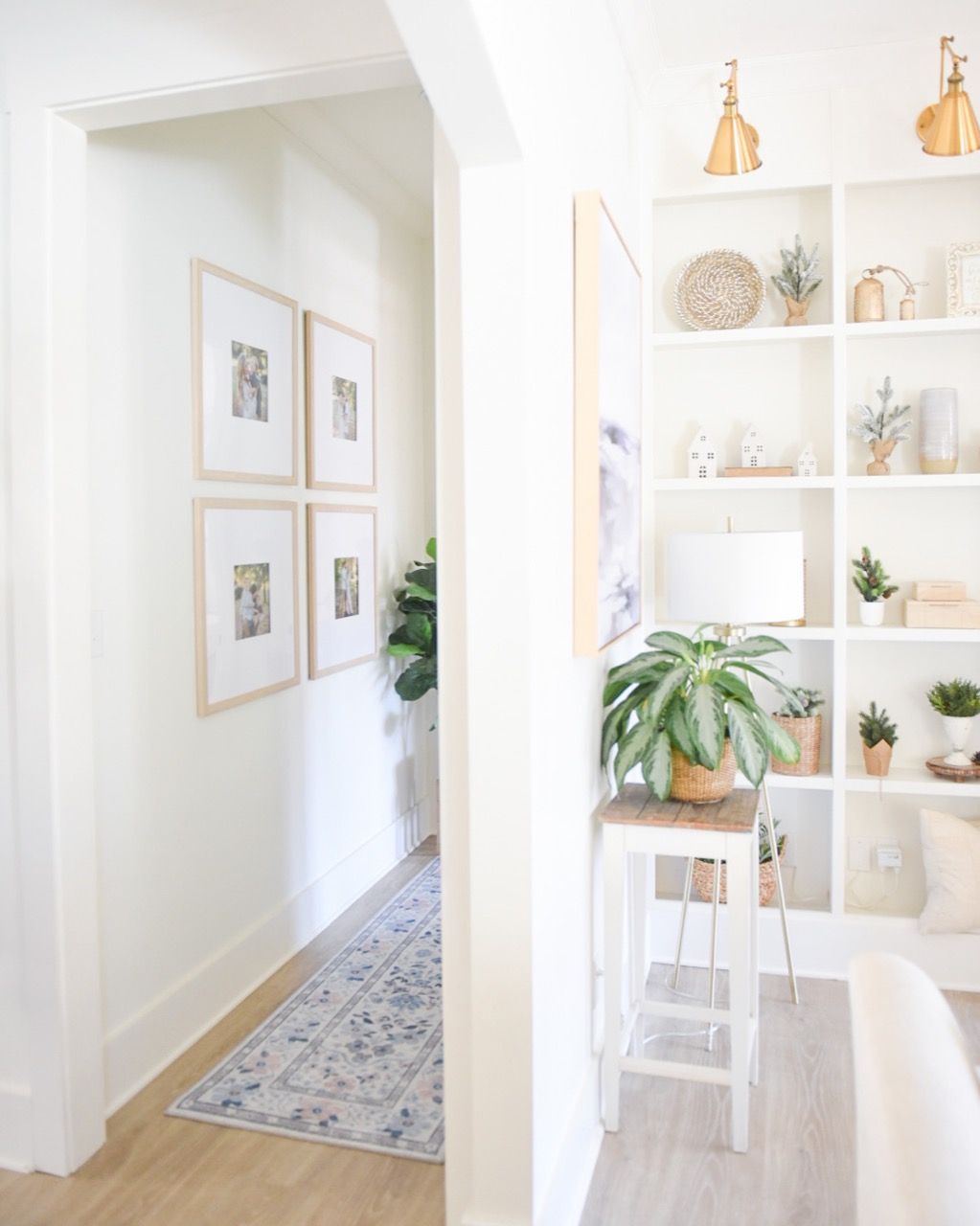 We hope that this helped with the daunting thought of filling a cubicle shelf. Remember, think about your personality and how you want to portray it through your decor pieces. Everyone's style is different so apply these to the interior design style of your home and your own personal style and adjust them to fit!
As always, if you took any of our suggestions and used them in your home or have any of your own ideas that we didn't mention, be sure to share them with us on social media so we can see what you have created.