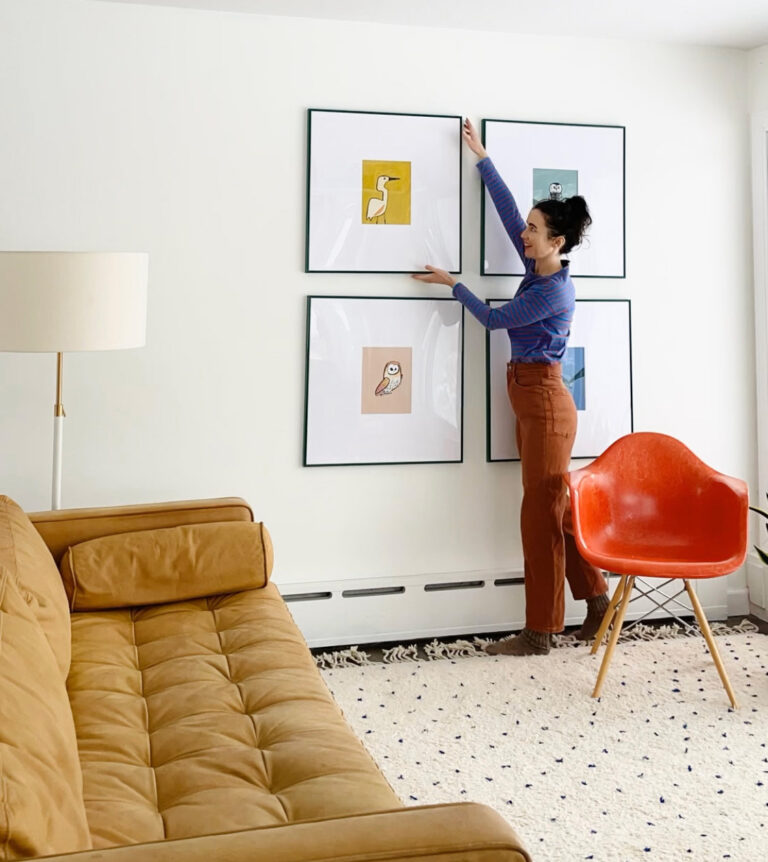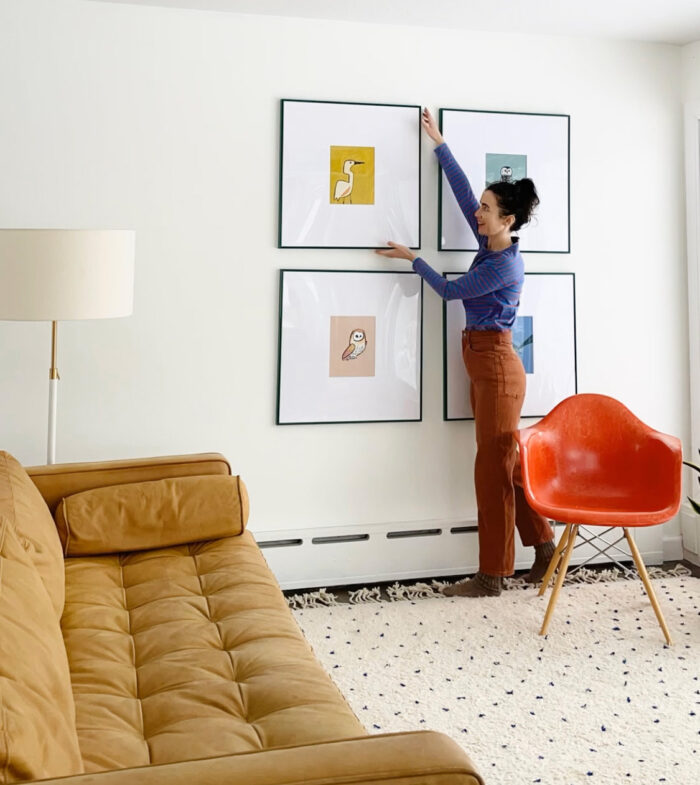 As a professional artist or hobbyist, framing your works to showcase them in the best possible light can be a tricky task! There's a lot to consider from the material to color choice, as well as cover and mat options.
All of these choices will affect the overall look and presentation of your piece, so choosing the right one is essential – especially if your work is being professionally judged! (Hello first prize! 🥇)
We're here to help take the nerves out of art fair framing and gallery showcasing. Keep reading for some helpful tips and tricks to achieve the best possible frames so your artwork can ✨shine!
---
---
Choosing the right frame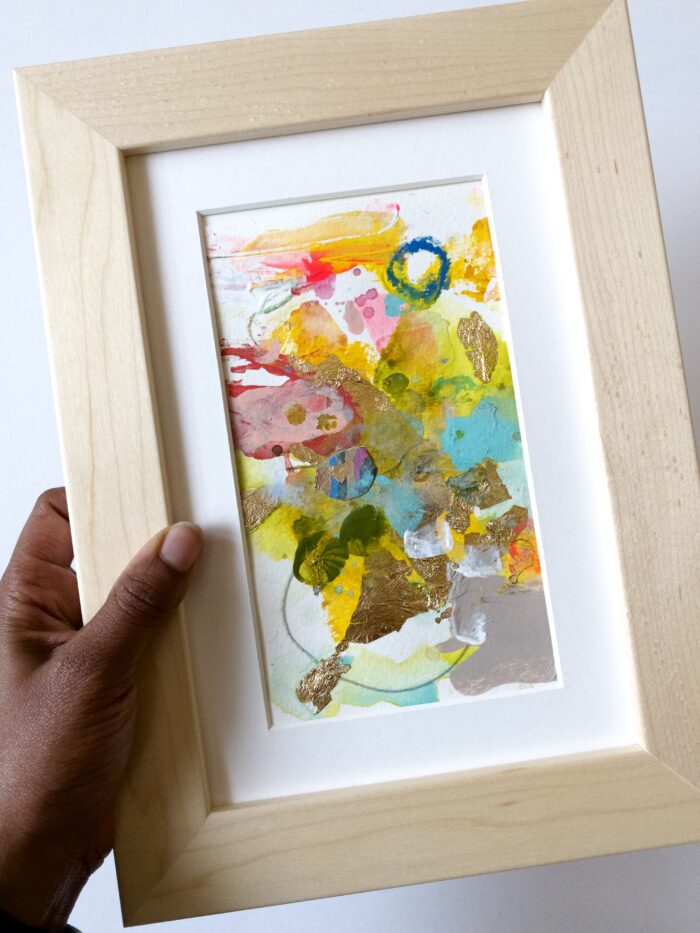 🎨 Color
Neutral frame colors like white, black, and natural wood are versatile and timeless. They allow your artwork to take center stage without distracting from its beauty. If you want to add a pop of color, consider using a mat in a complementary hue. Of course, if your style is a bit wild and free…let your creativity go crazy – there really are no rules!
Check out our custom frame selections here! Search by style, color, material, and more!
📏 Size
Make sure the frame you choose complements the proportions of your artwork. A small piece of art can be overwhelmed by a large frame, while a large piece of art can look out of place in a small frame. Experiment with different framing options to find the best fit.
Here at Frame It Easy we can accommodate art sizes from 5″ x 5″ to 42″ x 62″. Looking to frame smaller sizes? Check out these tips for framing small art pieces.
🪞 Style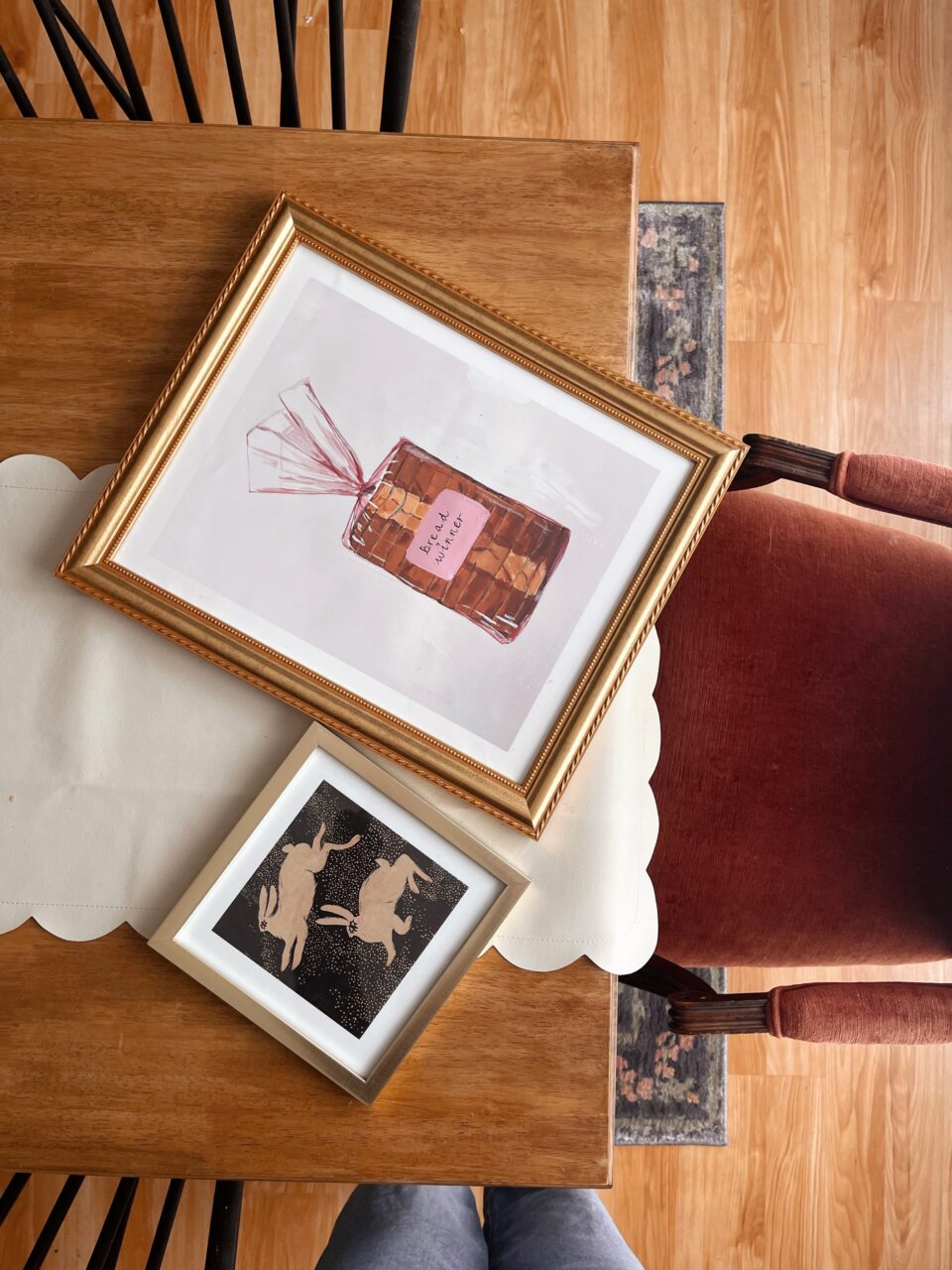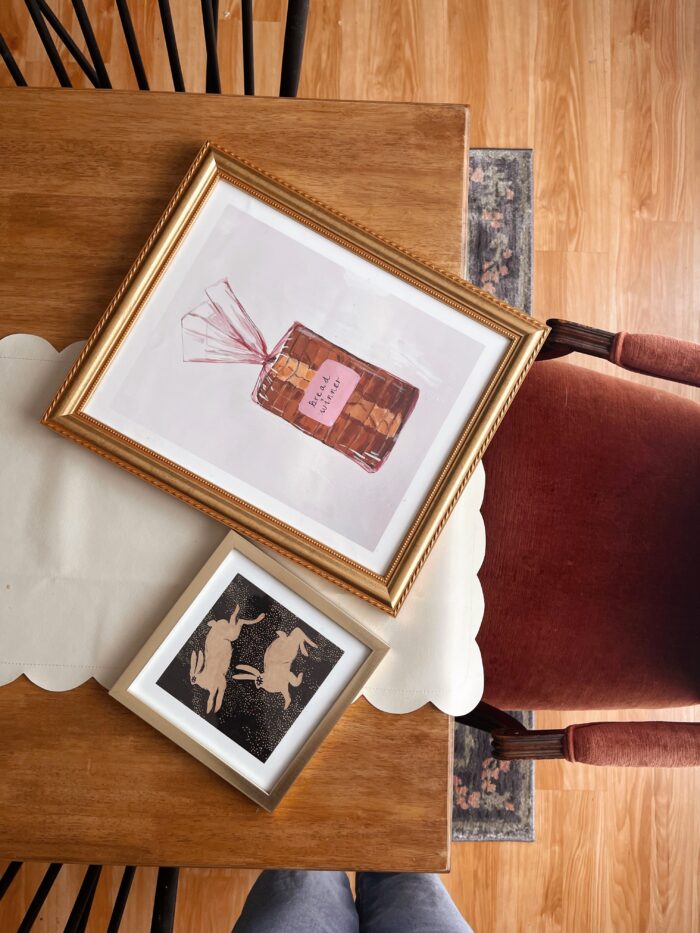 You'll want to pick your frame style to match your art style or choose a frame style that won't distract from your artwork. If you display art with a classical twist, like Renaissance or Baroque style pieces, we recommend choosing more ornate style frames. If your art style is more modern go for simpler, smaller frames.
📃 Matting & Cover
Medium matters when it comes to mat boards! (and many other framing materials.) Works on paper benefit from a mat to create breathing room between the artwork and the cover. Choosing a cover is an important factor too, we recommend our clear acrylic for bold and colorful artwork, while our matte cover is best for black and white pieces or works with a softer look.
Check out our guide on our cover options for a deeper look into selecting the perfect cover.
🖼️ Mounting
How you choose to mount your artwork is up to you! All mounting options are adaptable to Frame It Easy frames. Here are just a few professional mounting options:
H-Hinge – Perfect for securing your work as well as showcasing your piece's edges by forgoing the traditional 1/4″ matting overlap.
T-Hinge – This method adds a bit more security and is recommended for works that have more weight to them. Mediums like acrylic paints, diamond paintings, and embroidery pieces will greatly benefit in the long run from the T-Hinge method.
Looking for mounting guides? Check out these videos on How To Add Art With The T-Hinge Method and The H-Hinge Method.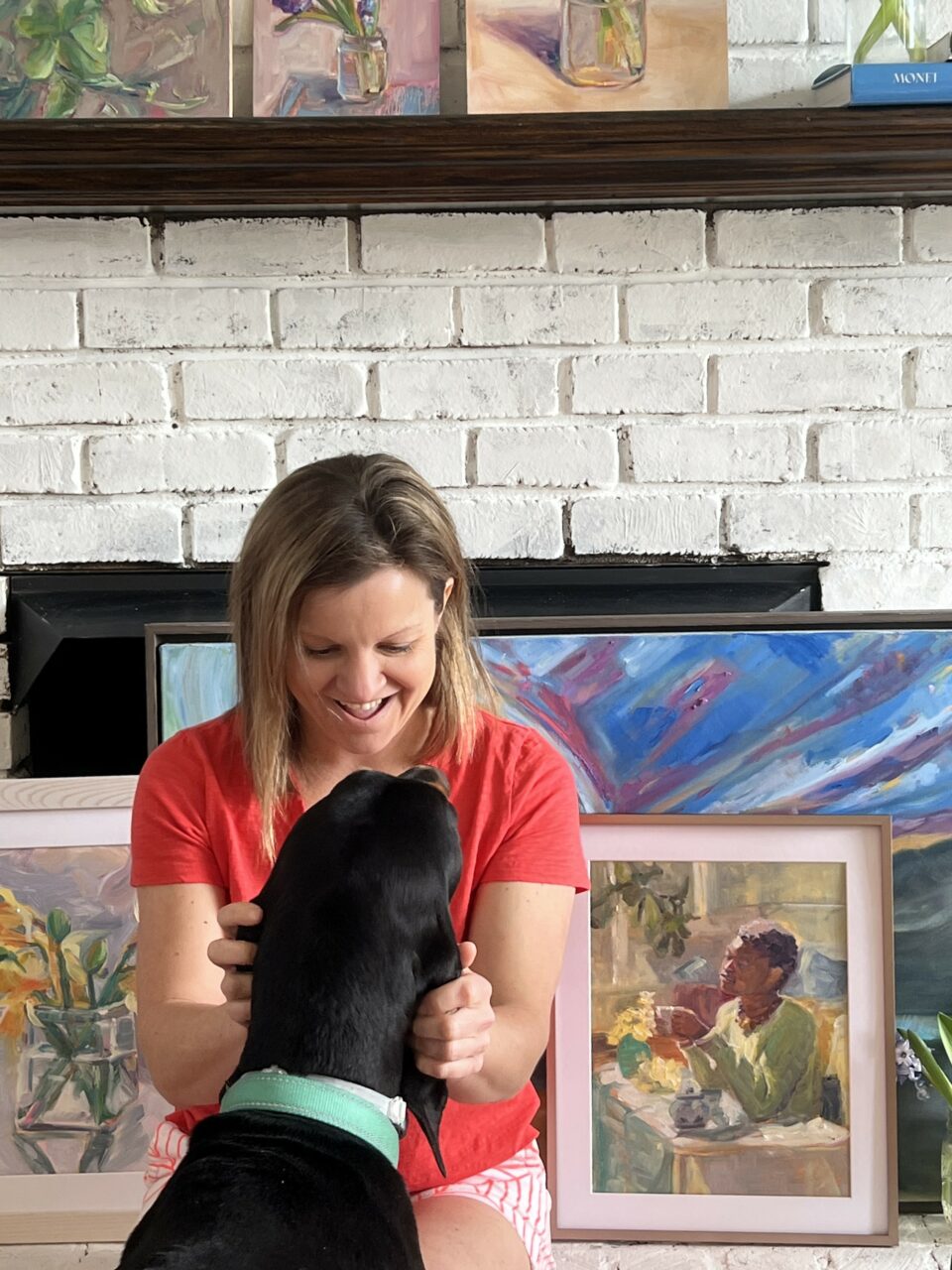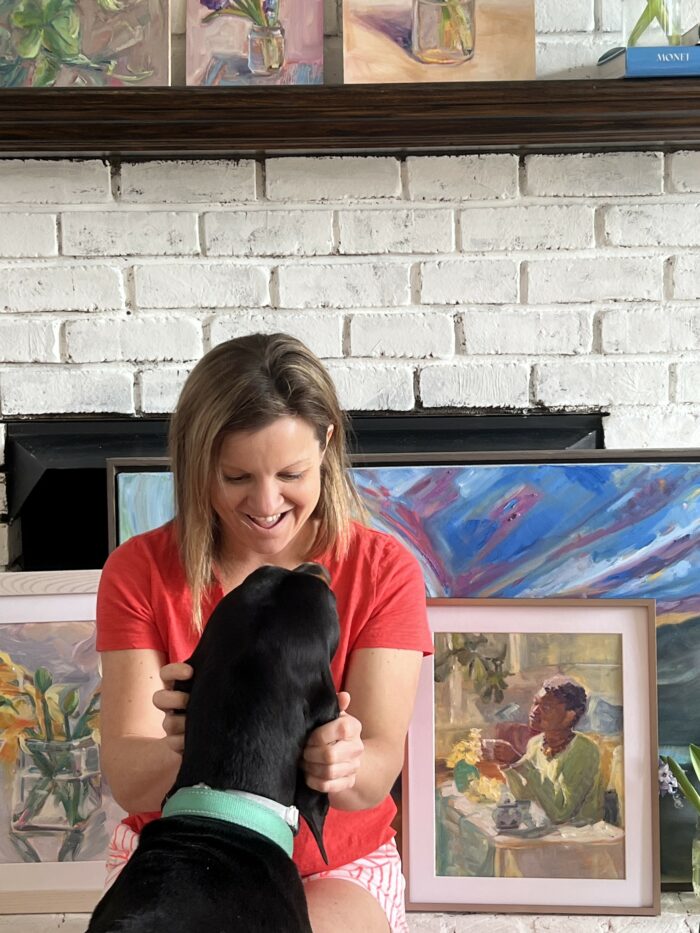 ---
Displaying and Showacing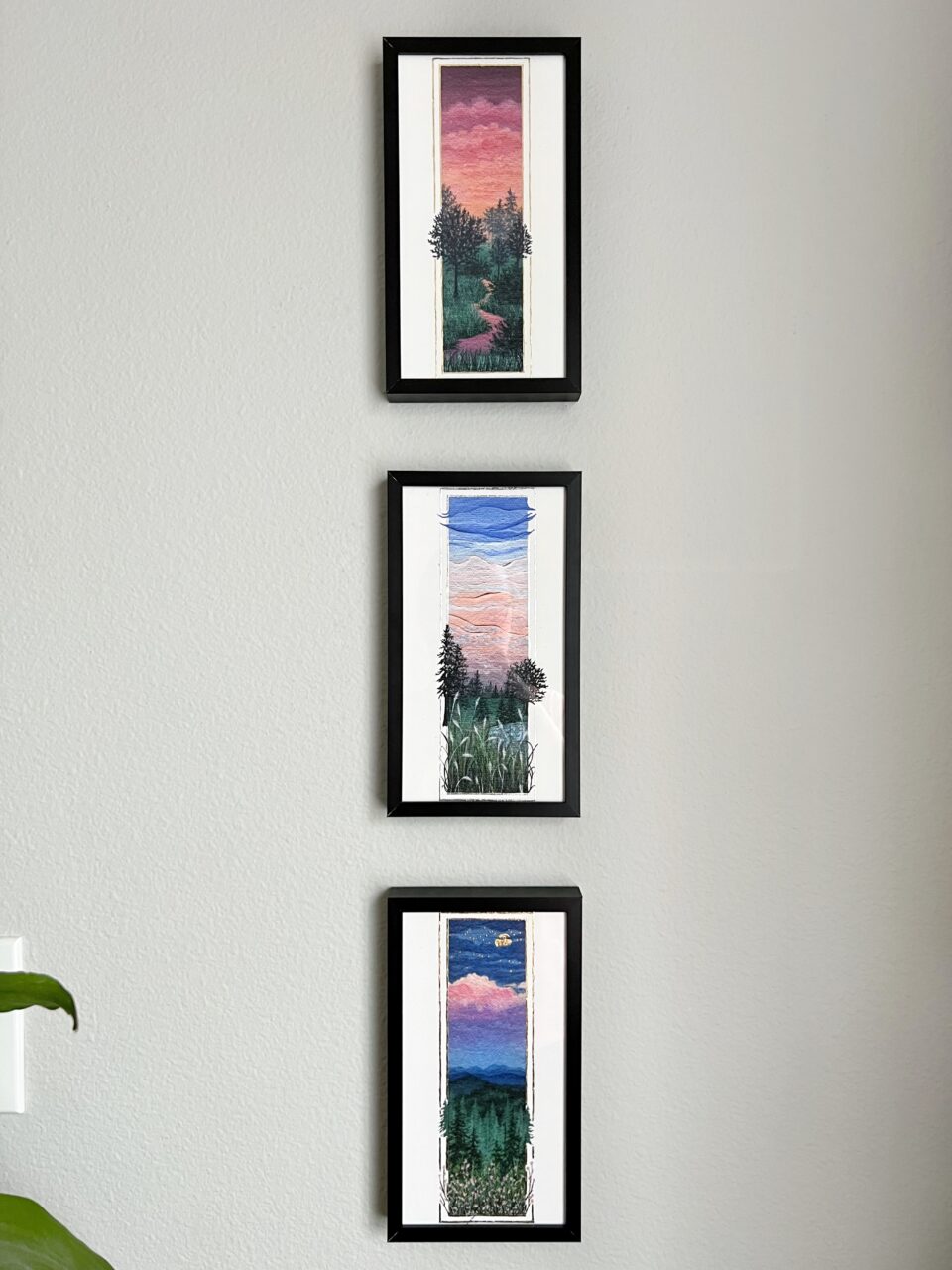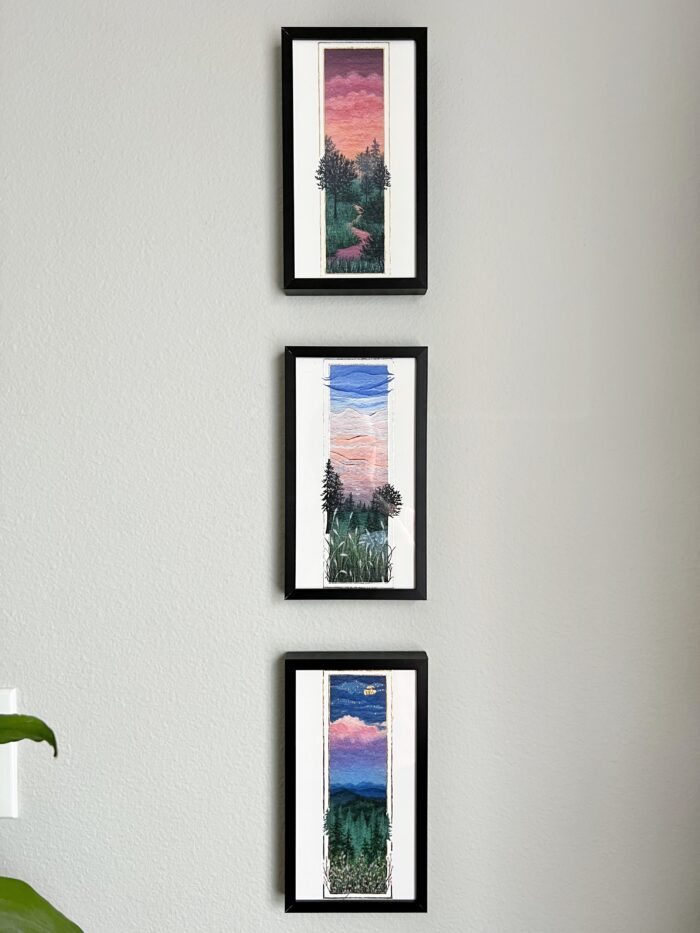 🔨 Quality Hardware
With your frame safely housing your artwork, keep it even more secure by using the correct hanging hardware! (🎉 Surprise! – Every frame comes with our quality hanging hardware, made just for your frame!) Don't hang your work off any old nail hammered into a wall – we're begging you!
Not sure how to tackle a display on a particular wall? Check out our post on How To Hang A Frame On Any Wall. Some walls are easier than others after all!
📚 Collections & Groupings
If you're presenting multiple pieces of artwork or a collection, coordinating your frames will create a cohesive and professional look. Consider using frames with similar colors or profiles, or using the same type of mat across all your works. We highly recommend using this approach as the display will pair collections and contrast solo pieces, potentially leading to combined collection sales. (and who doesn't love that!? 😁)
🎭 Create Drama
Looking to spice things up and stand out from the competition? Create some drama with your framing! If your style is loud and funky – this is a perfect approach for getting your work noticed! Purposefully choosing mismatched frames and mat colors to create a fun and bright showcase will always attract the eyes of potential customers and judges.
☀️ Location & Lighting
Do you have the luxury of choosing your display location or art fair tent setup? First off, lucky you! This is a perfect opportunity to scout out the location and find the perfect setup in terms of lighting. Look for a spot when light isn't shining directly on top or into your piece.
While our covers do offer some UV protection, it's best to keep your prized works out of direct sunlight, that being said, some indirect sunlight is perfect! Your works will shine and customers may be inclined to hang out in the spotlight! ☀️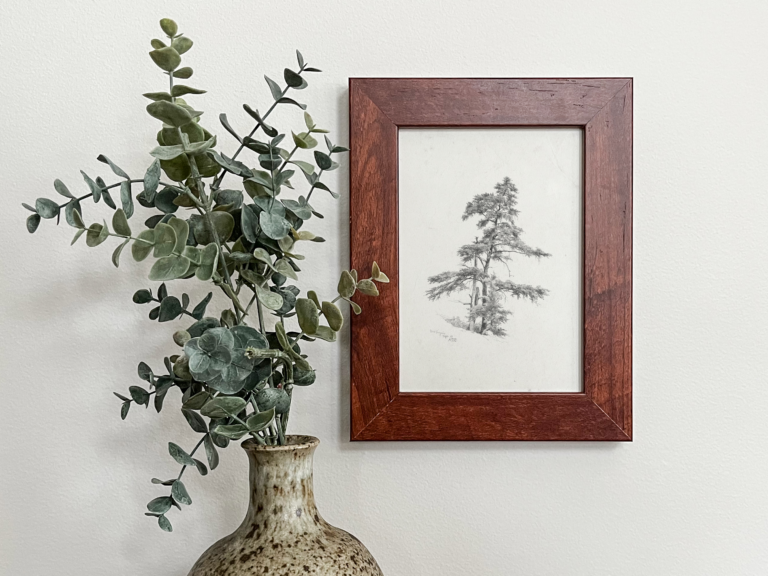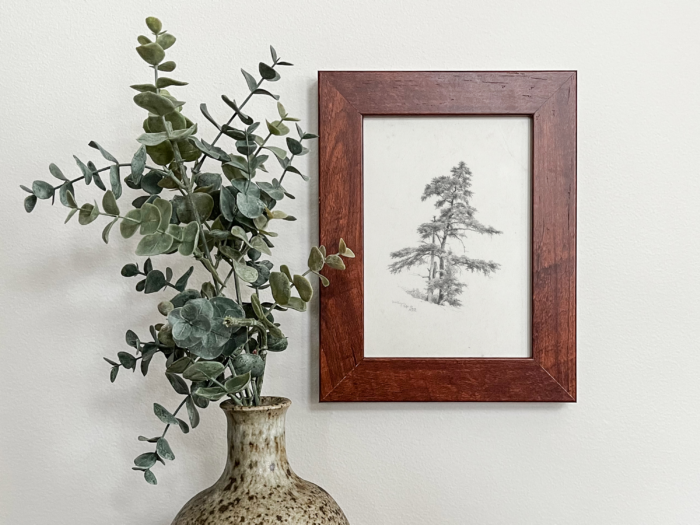 ---
Feel Confident & Have Fun!
We hope this article has shown you that picture framing your artwork doesn't have to be a time-consuming and expensive process – but an enjoyable and exciting one! Art fair framing and gallery framing is essential when you want to showcase your works in a professional environment, that alone is stressful enough! So remember to enjoy this process and get hyped for your big showcase!
Go get 'em! 🥇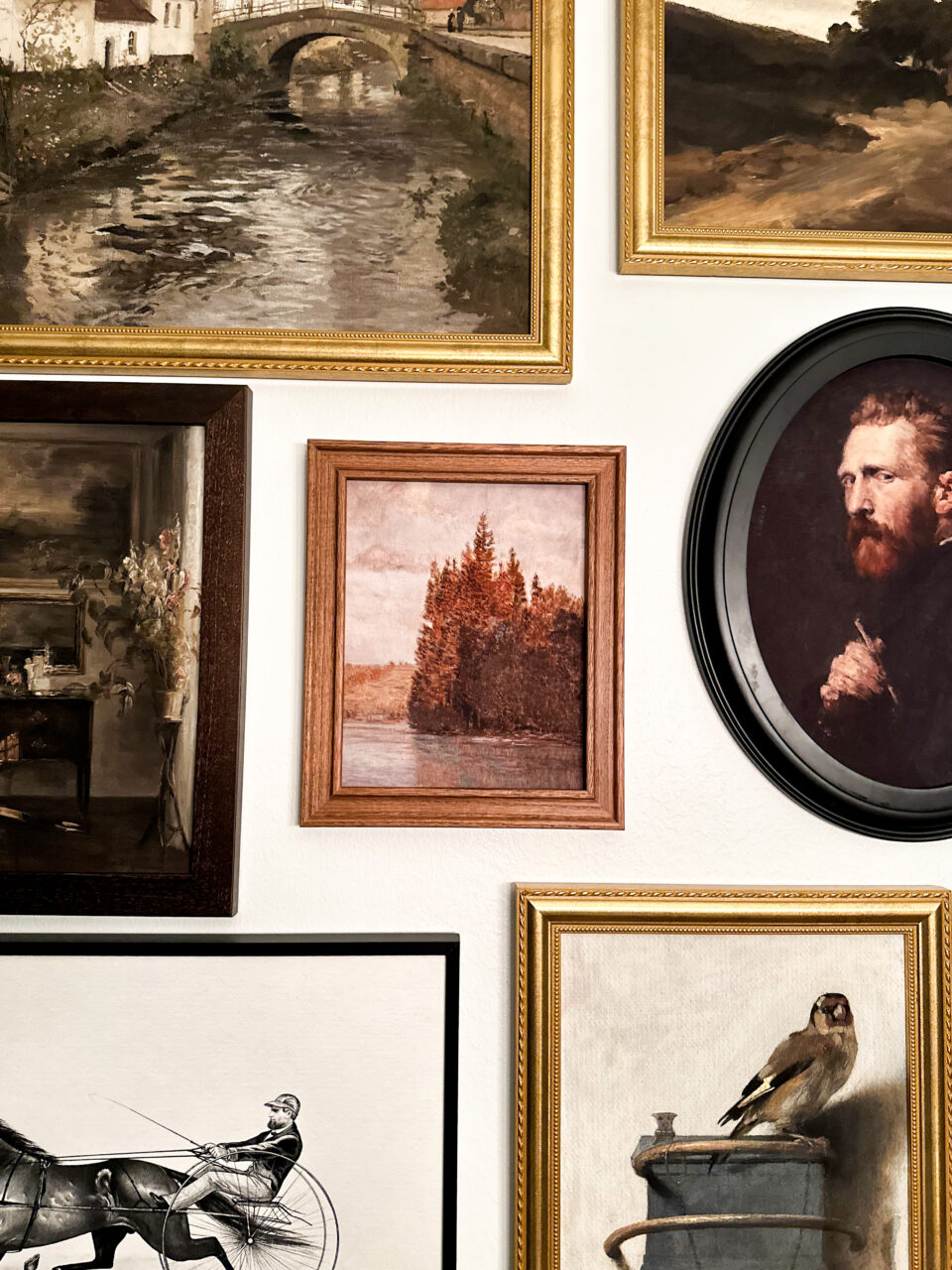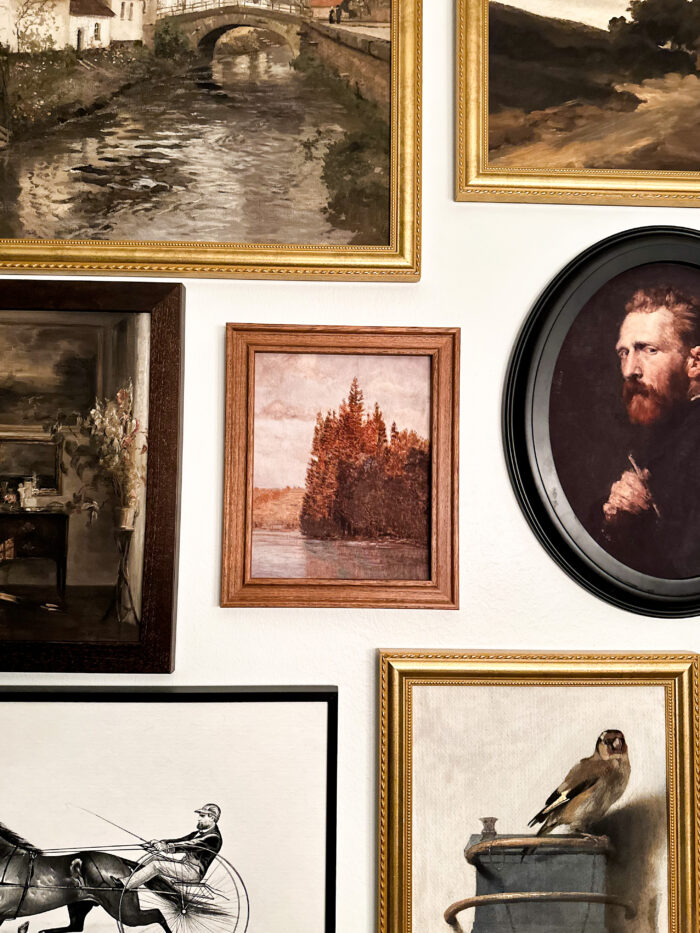 Show off your framed artwork, gallery show walls, or art fair booths! – Inspire others by sharing your photos, and tell us your story! If we share it, you'll receive a coupon for 15% off your next order!
Don't forget to follow us on our socials for more daily inspiration and check out our Shopify app to start selling your own framed prints!
This post first appeared as Gallery Show & Art Fair Framing: 5 Tips & Tricks on Frame It Easy - Learning Center for Custom Picture Framing.