Great art should be framed; every great piece deserves a spot on the wall. You would be doing the world a disservice if you made something great, only to stow it away in your drawer or closet — never to have it viewed by others.
Recently, we had the opportunity to donate some frames to the Carl Schmitt Foundation, a non-profit corporation dedicated to continuing the life works of its namesake.
The company's President and Executive Director — as well as Schmitt's grandson — Samuel Schmitt, was kind enough to answer questions about his grandfather's life, as well as the event that our frames were used for.
Q. We did some research on Carl Schmitt's life and learned that he found art at a very young age. Are your hopes with this foundation that some other young adults would find a passion for an art based on his works?
A. Carl Schmitt not only found art at a young age but was fascinated by children's visual art and children's capacity for all of the fine arts. (I wrote more about this on the CSF blog here). So yes, the mission of the foundation includes bringing children and young adults into contact with fine art and inspiring them to expand their creative talents. This past year we've hosted classes and open houses for children from area schools and it has been one of the most rewarding programs we've offered.
Q. What artists inspired Carl to take up art and pursue it as his life's purpose?
A. My grandfather's first inspiration was his own father, Dr. Jacob Schmitt, who served as a music teacher and organist in his hometown of Warren, Ohio, for over 60 years, retiring at the age of 90. He saw in him the value of dedicating one's life to art as a real calling, In art school, the still-life painter Emil Carlsen was his teacher and mentor. (There's more about Carl Schmitt's teachers in art school here.) Carlsen thought so highly of Schmitt that he asked him to take one of his classes while Carlsen was away in Europe for a semester. (Schmitt had other plans.) Schmitt pursued his art with a unique dedication, painting actively into his 90's, a testament to his father and other people who inspired him during his long life.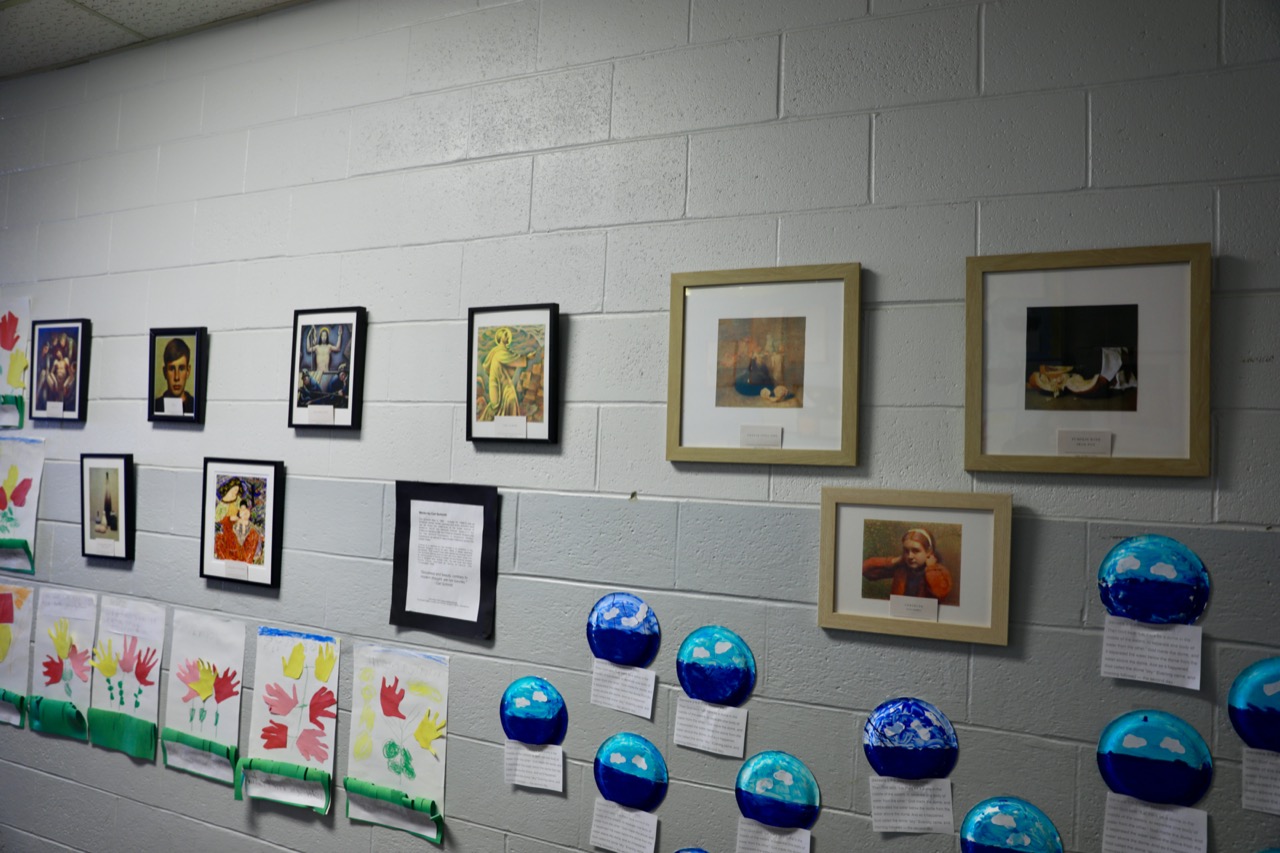 Q. What sort of questions do students usually have about Schmitt's artwork when they first see it?
A. Students often wonder – "How did he do that?" This sort of question is deepened when they try their hand as drawing a simple object, such as they might see in one of Schmitt's still lifes. I think they appreciate the skill and vision it takes to transform a collection of things on a table into a beautiful work of art. Some of the older students, like many visitors in general, also tend to ask about the "meaning" of certain imaginative or "symbolic" paintings, as well as what might account for the very different styles they see among his still lifes, imaginative works, and religious paintings.
Q. Was there a certain thought process behind the paintings/works that were chosen for this display? If so, what was it?
A. We wanted to include a representative sample of Schmitt's work, with an emphasis on his religious paintings, as this was a Catholic school. We were also sure to choose some colorful paintings to appeal to younger people. Schmitt was deeply appreciative of the artistic sensibilities of children, going so far as to say that, "We must remember that the masterpieces of painting are done by children." He recognized that they had a certain "purity of heart" that tends to be lost with age, a quality he considered necessary to paint things as they are.
Q. How did Carl Schmitt's artistic style change over the course of his life? Were there any life events that happened to him that particularly influenced his approach?
A. Schmitt's work shows a number of very different styles. Early paintings show the influence of his teacher, Emil Carlsen, and the Tonalist School of the late 19th century. Critics compared his work to that of Puvis de Chavannes, although his subject matter is very different. A long trip to Florence and Rome in 1914-15 had a profound influence on his art and philosophy of life. From then on he drew much of his inspiration from the art of the Middle Ages and Renaissance, particularly in his religious works.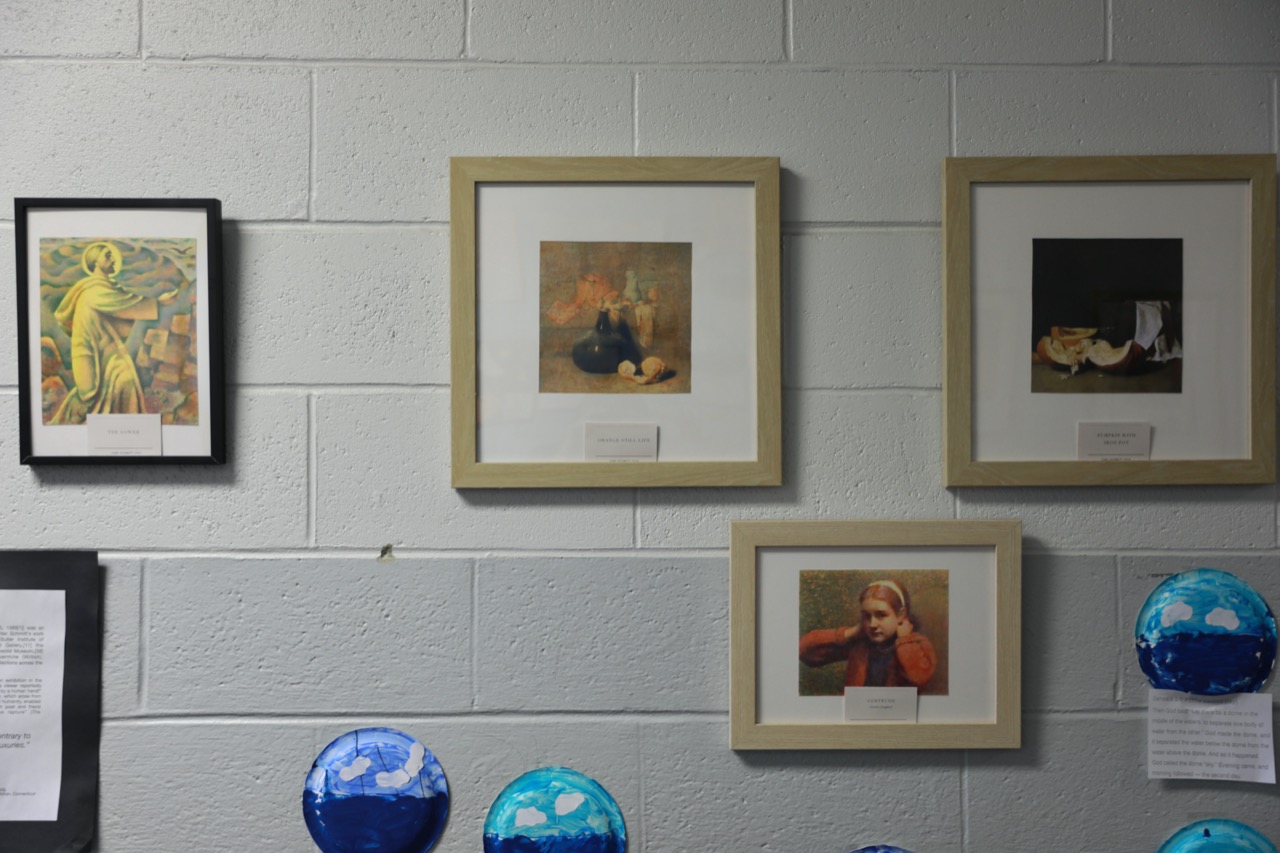 Q. What major galleries or institutes has Schmitt's art been displayed at? How did he manage such a prolific artistic life during the tumultuous years of the Great Depression, as well as having to raise such a large family?
A. During the first half of his career, Schmitt exhibited at all the major competitions and galleries in the US, including the Carnegie International, the Corcoran Gallery, the Art Institute of Chicago, the Pennsylvania Academy of Fine Arts, as well as the leading private galleries in New York. His work was also chosen for the 1933 Century of Progress Exhibition in Chicago, and the First National Exhibition of American Art at Rockefeller Center in 1936.
Schmitt and his family lived very simply in Silvermine. For some time they did not have indoor plumbing, but as one of their sons remembers, they "never lacked the things that mattered." Schmitt's wife Gertrude came from a well-to-do family, and like many couples were aided financially by Gertrude's parents early in their marriage; later they lived with Gertrude's parents while their house was being built. Schmitt had a remarkable capacity for friendship, and when he became ill and had to sell his studio and to travel to Italy for treatment, friends took in his 10 children. They did so again when Carl and his wife were delayed on their return to America. And to the end of his days he always expressed gratitude to his patrons, who were significant support and enabled him to paint through some very lean years.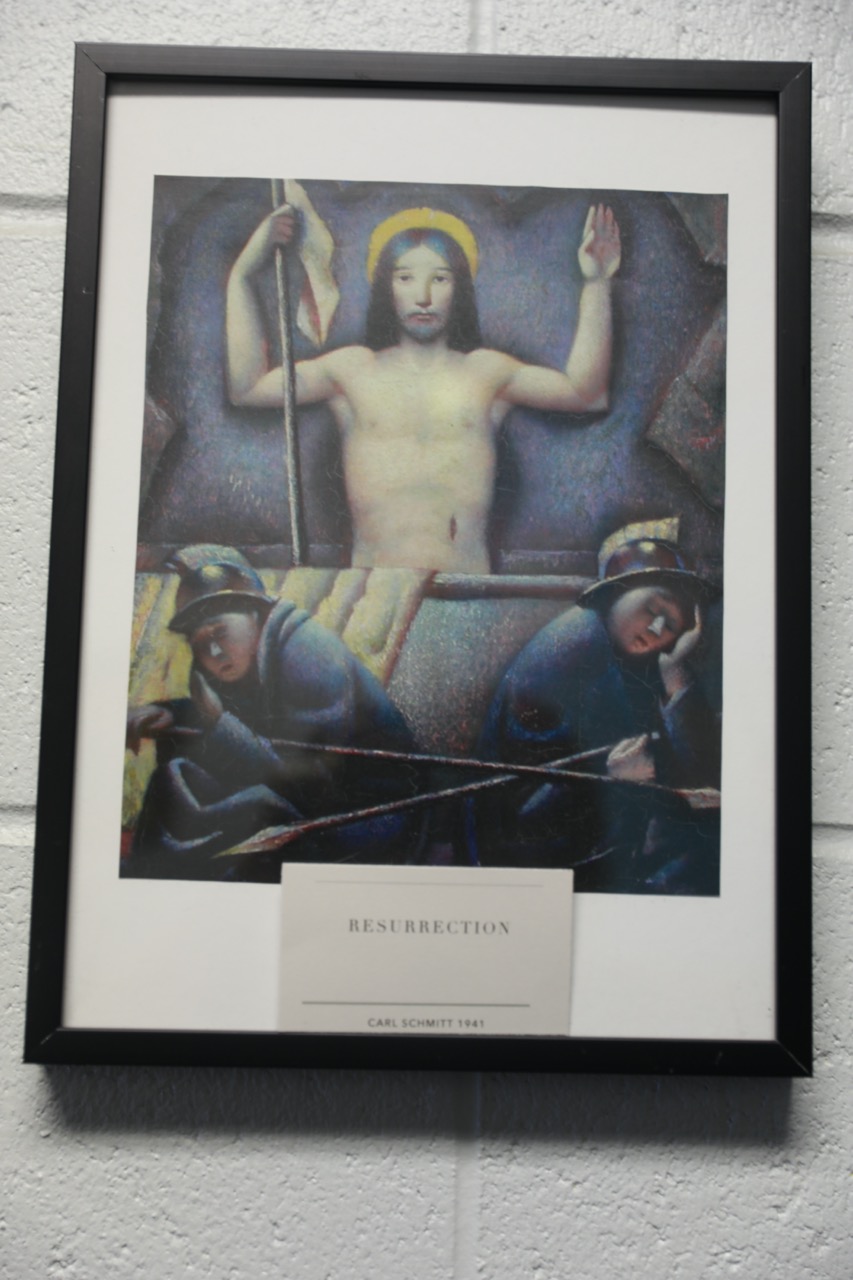 Q. Has any of Schmitt's posterity taken up painting or art in some capacity?
A. Schmitt's daughter, Gertrude, attended the National Academy of Design in New York, toured Europe as Hallgarten Traveling Scholar and became a professional painter in her own right. One of his sons became a graphic designer, and a number of his grandchildren and great-grandchildren have pursued careers in art and music, including Peter Skidd and Christopher Schmitt.
Q. Silvermine, CT seems to be a hub for artists, at least with the arts center. A bunch of actors, writers, and artists seemed to have lived there at one point or another. Did Schmitt have any influence in turning this small town into such a hot spot for creative people?
A. Schmitt came to Silvermine in 1908 just as the Silvermine Group of Artists, the original art colony was forming. He was one of the founding members of the Group's successor, the Silvermine Guild of Artists, and lived and worked there on and off for the next 80 years. He gave lessons in the Guild and exhibited in their annual exhibitions. He got to know many of the painters, architects, sculptors, writers, and other creative people in the area. However, after he became ill in the late 1930s, and he and his family moved to Italy, he lost touch with the early members of the Guild, many of whom were older and had died. After he returned to Silvermine in 1939, the Guild has changed its focus to arts education and Schmitt concentrated on his own work.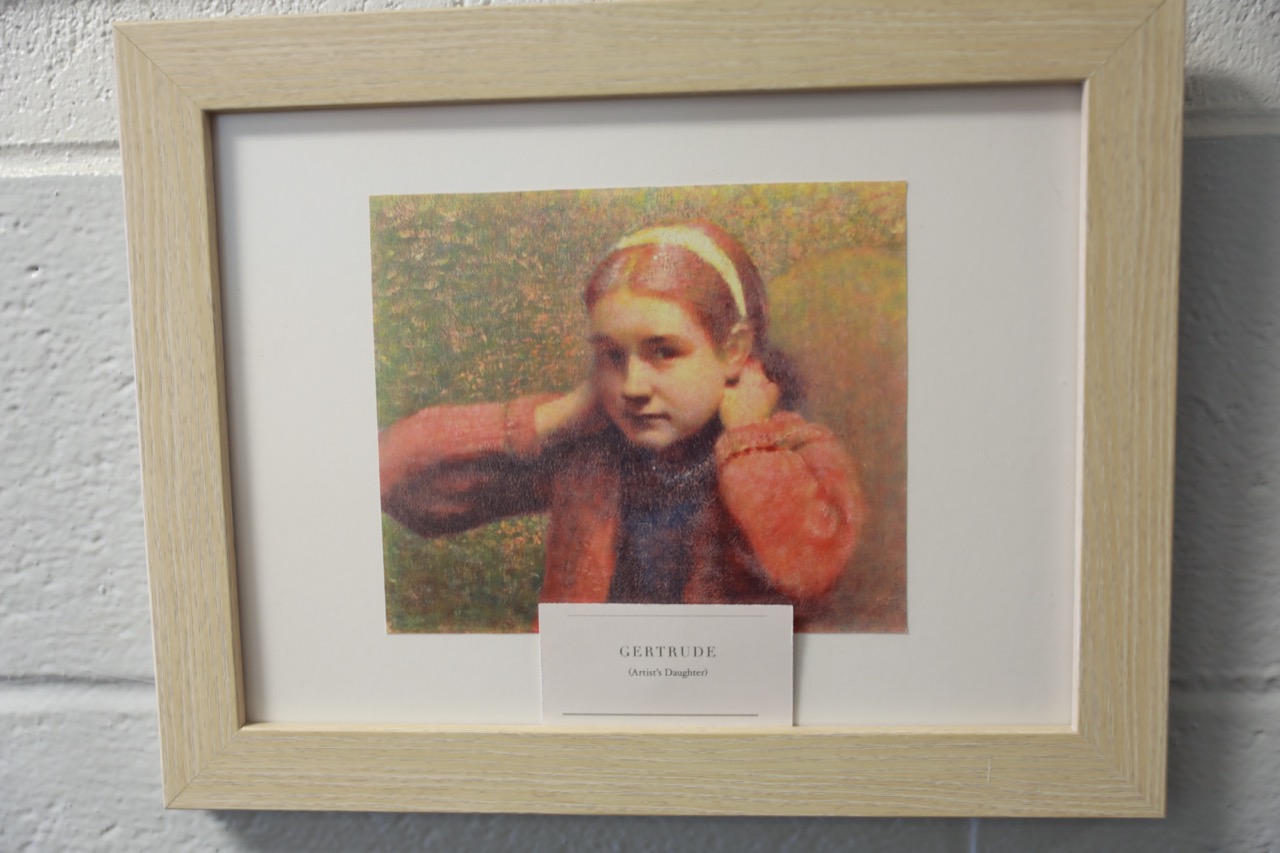 Q. How does the Carl Schmitt Foundation continue Schmitt's life work?
A. The Foundation owns and maintains the artist's home and studio, a large collection of his artwork, including sketchbooks and studies, as well as his journals, memorabilia, papers, and correspondence. Two books, The Vision of Beauty and The Conscience of Beauty, explore his art and philosophy. In addition, the Foundation works to make him and his work better known through exhibitions, tours, classes, lectures, social media, (website, blog, and Facebook). Finally, we maintain an active loan program that places his works and reproductions in offices, schools, and other places where they can be viewed and enjoyed. Your help with this last initiative is much appreciated!
Q. Is there anything else you'd like to add?
A. I wanted to thank Frame It Easy for their cooperation in helping us get Schmitt's art out and appreciated. We rely on the interest and generosity of partners like you to fulfill our mission to make Schmitt and his art better known.
Thanks again for this opportunity to say something about Carl Schmitt and the work of the Foundation.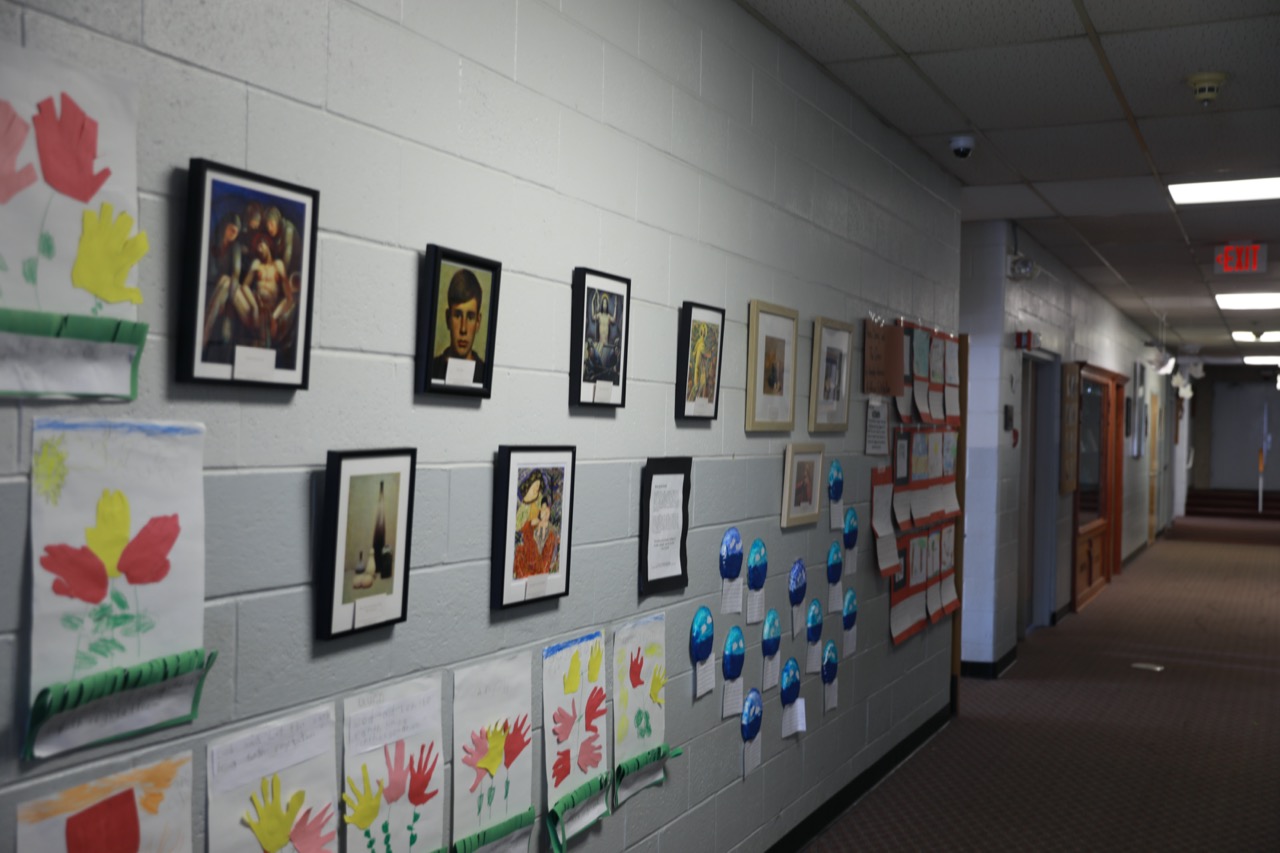 You can learn more about the Carl Schmitt Foundation by visiting their website.
Here at Frame It Easy we occasionally have an assortment of picture frames in all sizes and styles that have accumulated for one reason or another — returns, wrong size, canceled orders, etc. — that we are not able to re-sell due to the custom nature of our process, but they are all still in perfect quality. (Most valued anywhere from $25-$75+) We hate to be wasteful (we actually have less than 2% scrap in an industry that's typically over 20%!) and would much rather them go to a good cause to be repurposed. If you're part of or know about an organization that might like to partner, feel free to reach out to creative@frameiteasy.com.