When it comes to your bathroom, you might not think to decorate it like you do the rest of the house. But your bathroom can feel extra special if you take that extra step to make it great. A bathroom can be the most relaxing spot in your home, and you can even make it feel like your own personal spa!
If you're looking to update your bathroom, take a look at our 7 tips to spice up your bathroom.
1. Spice Up Your Storage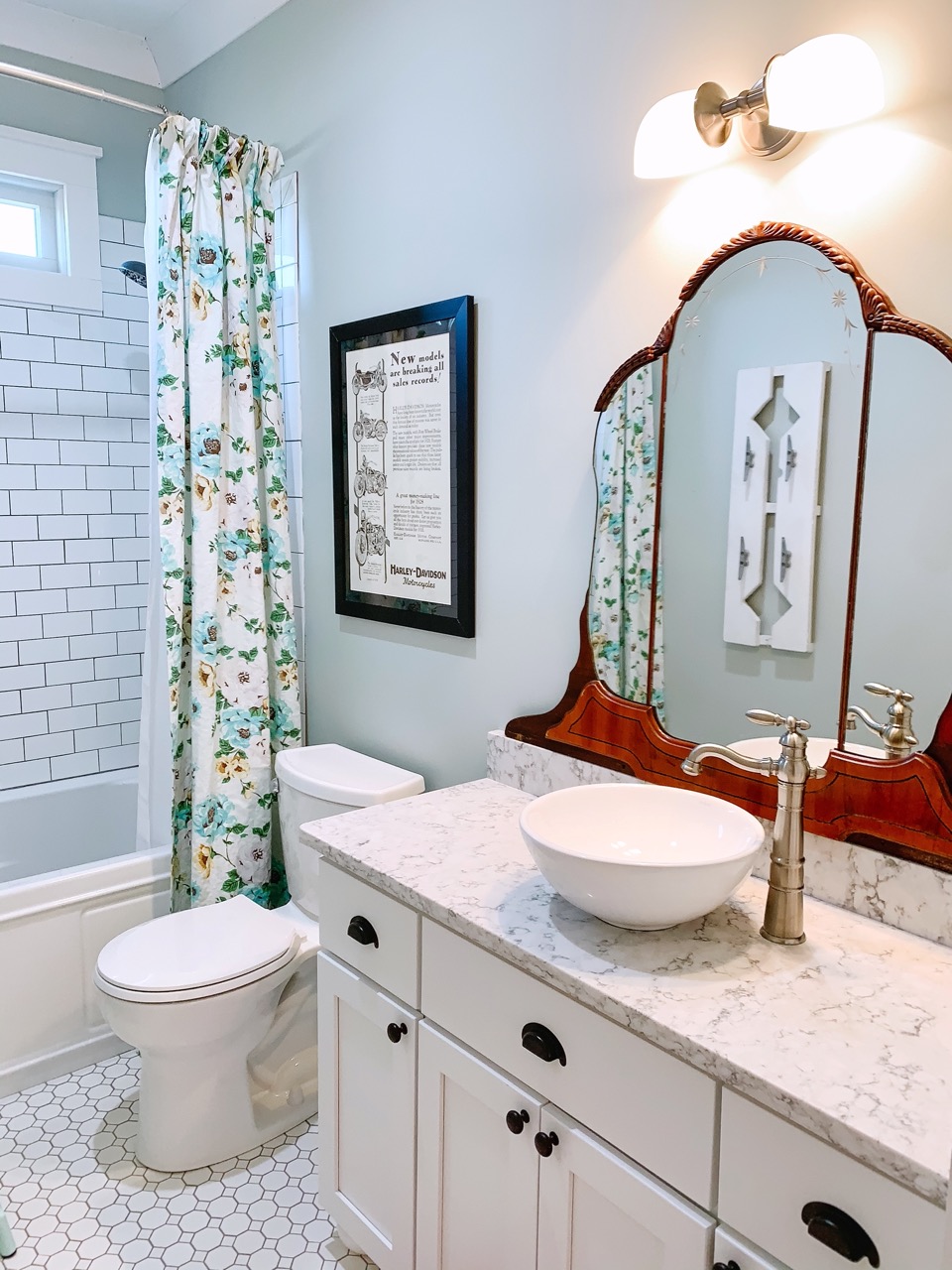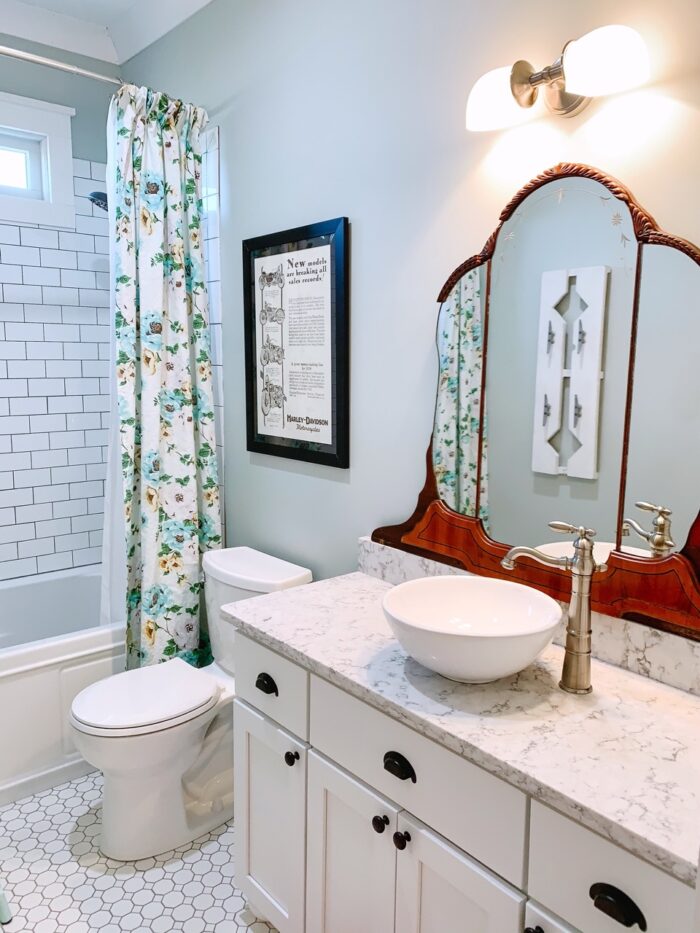 Of course, storage is a must. You want to be able to use all of it to your advantage, but that doesn't mean it can't look good too. Store your q-tips and cotton rounds into small glass jars and add them to a cute tray that will sit on your counter. Use sleek boxes for under-the-sink storage organization.
Keeping your space neat and organized will make it feel even bigger than it is. Plus, it'll give it a fresh feel. You could also try floating wall shelves, a standing linen closet, or even over-the-toilet storage. There are many ways to utilize your space and doing so can make your bathroom feel that much more put together.
2. Invest In Towels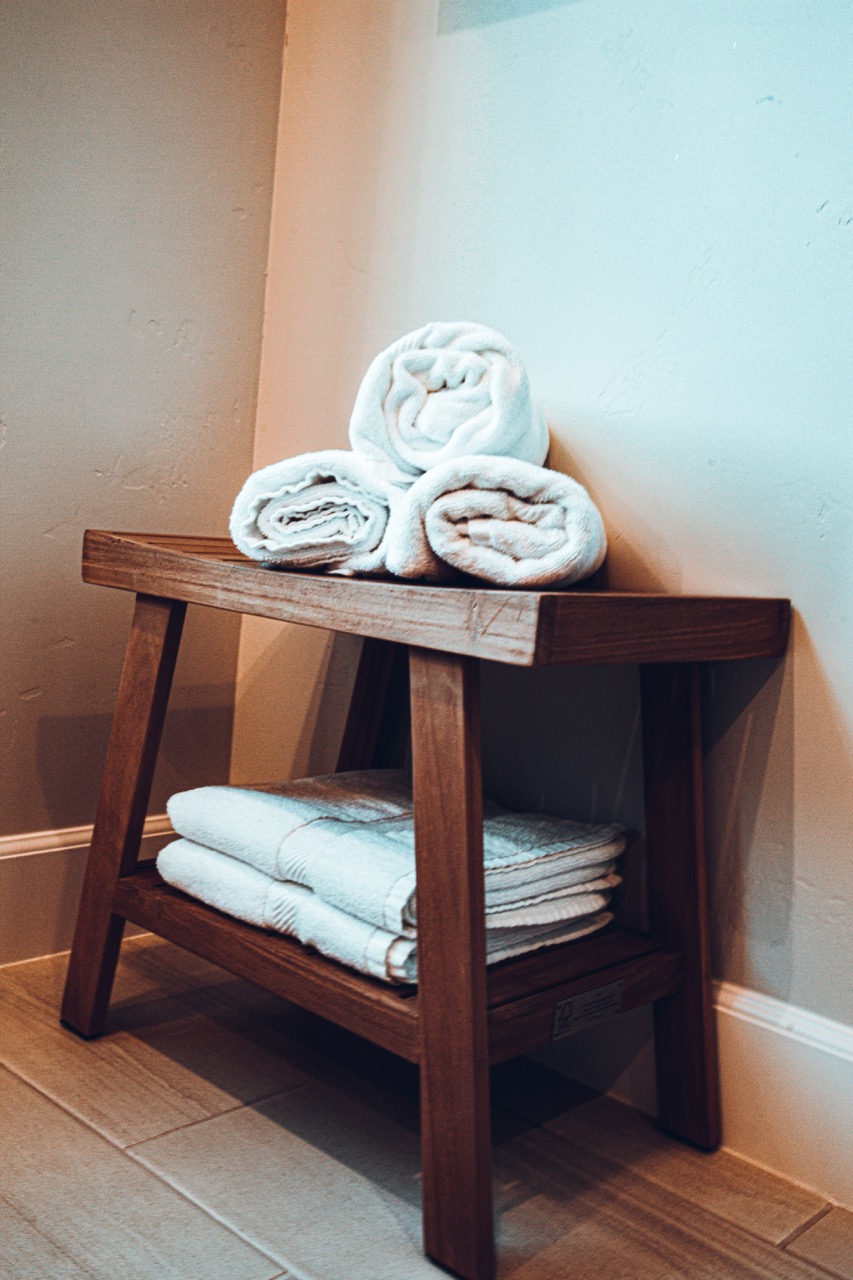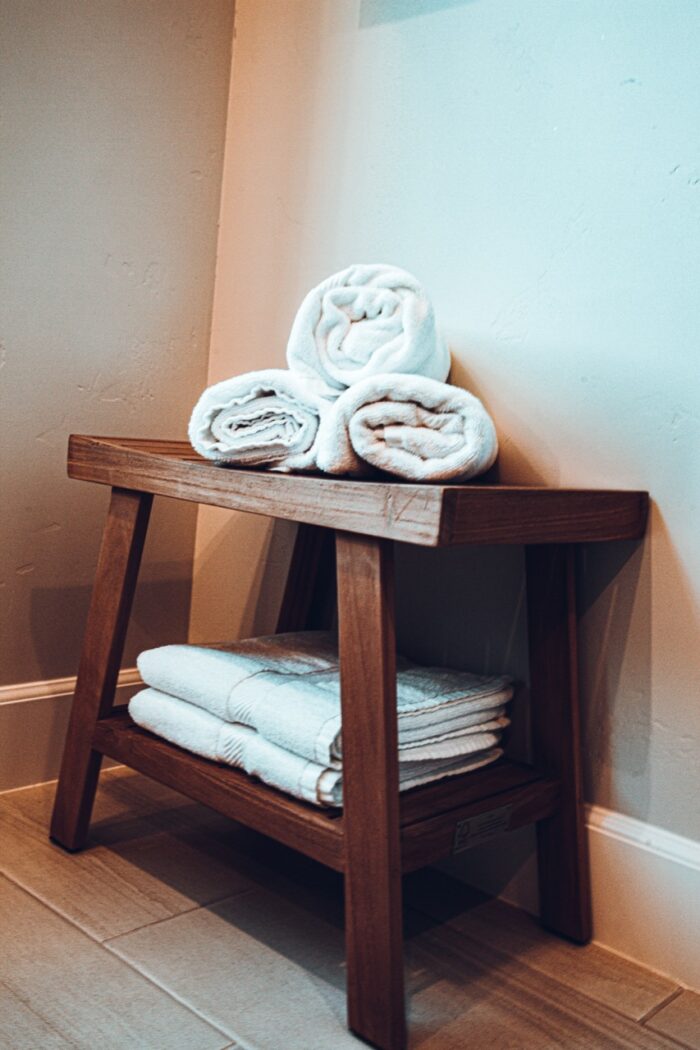 Invest in some new, soft and durable towels. Towels can make a big impact on your bathroom. If the rest of your bathroom decor is neutral, try adding some towels with a fun pattern for a little pop. But don't just store them away under your cabinets. Get a wicker basket and roll your towels to keep them out of the way. Rolling not only saves space but makes it look like you're in a spa.
3. Decorate With Plants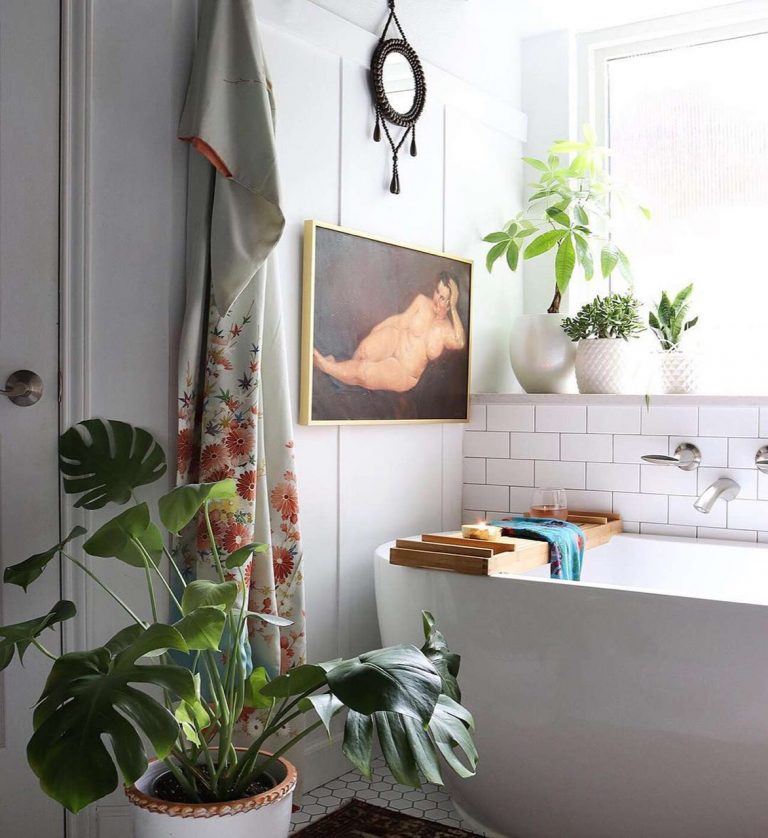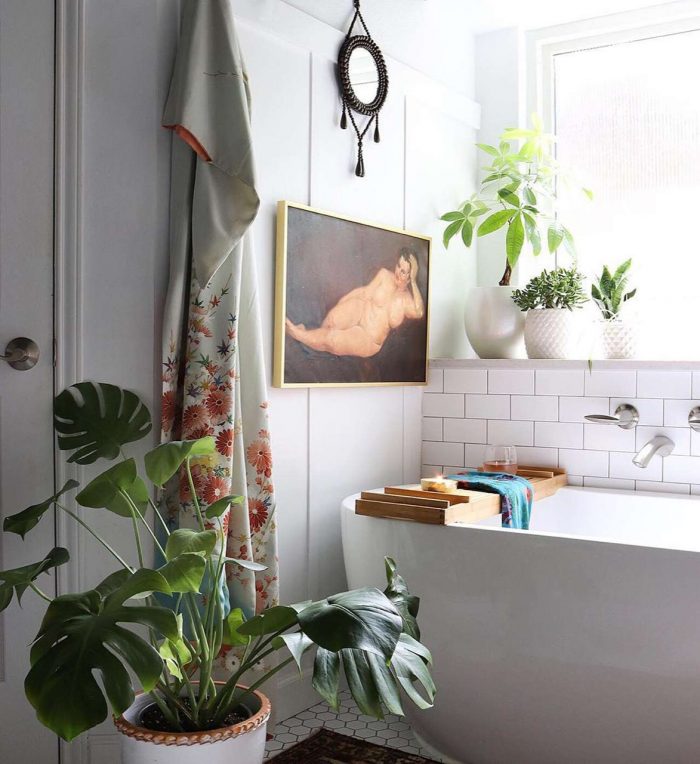 Real plants in your home can have many benefits, such as reducing pollutants and dust, keeping your room cool, and reducing carbon dioxide. Plus, they are great as decoration. If you're worried about how well you can keep the plants alive, don't worry, there are plenty of fake plants that will look just as good! Adding plants to your decor is a simple trick that will take your bathroom from wow to WOW.
4. Match Your Hardware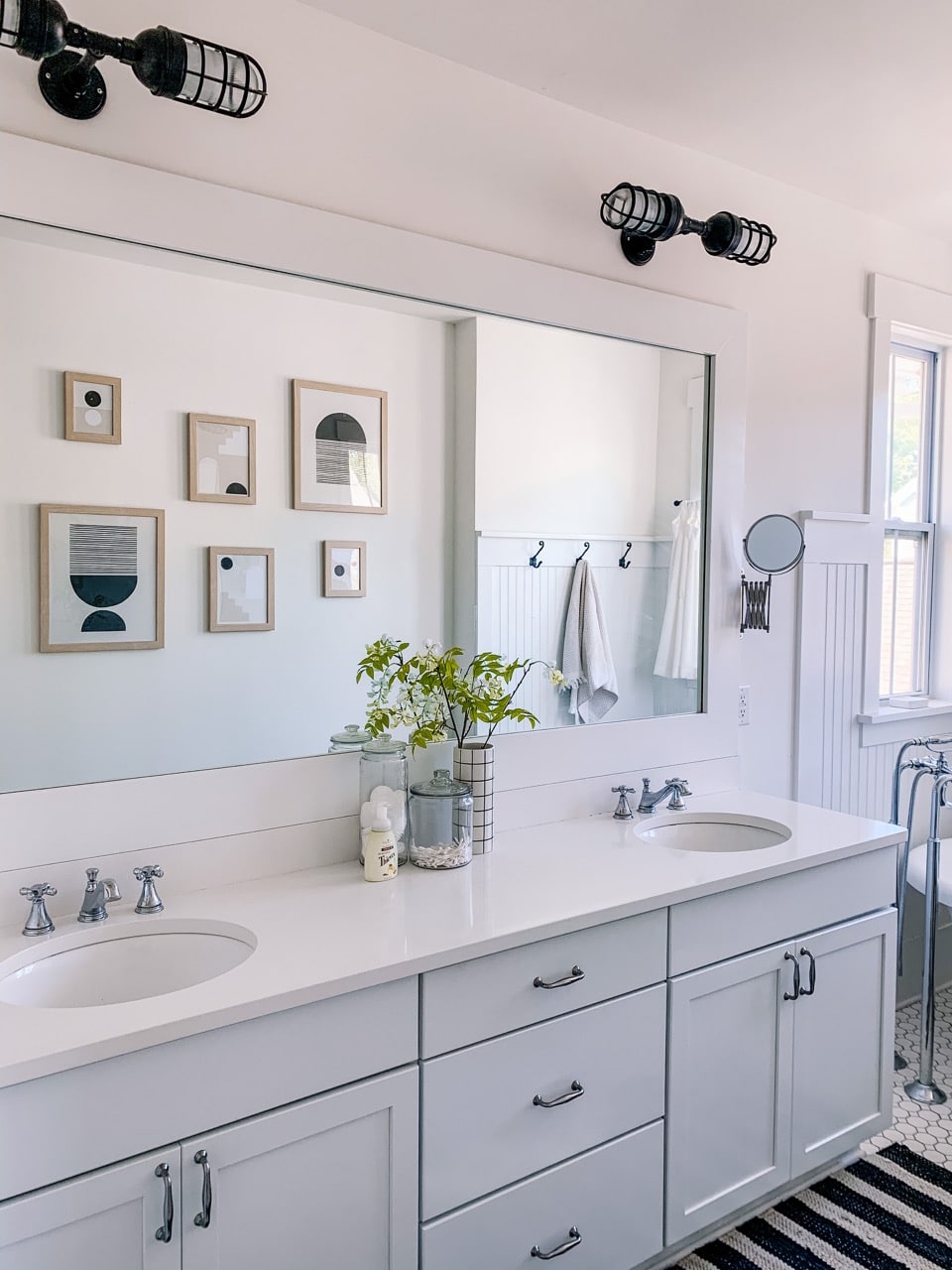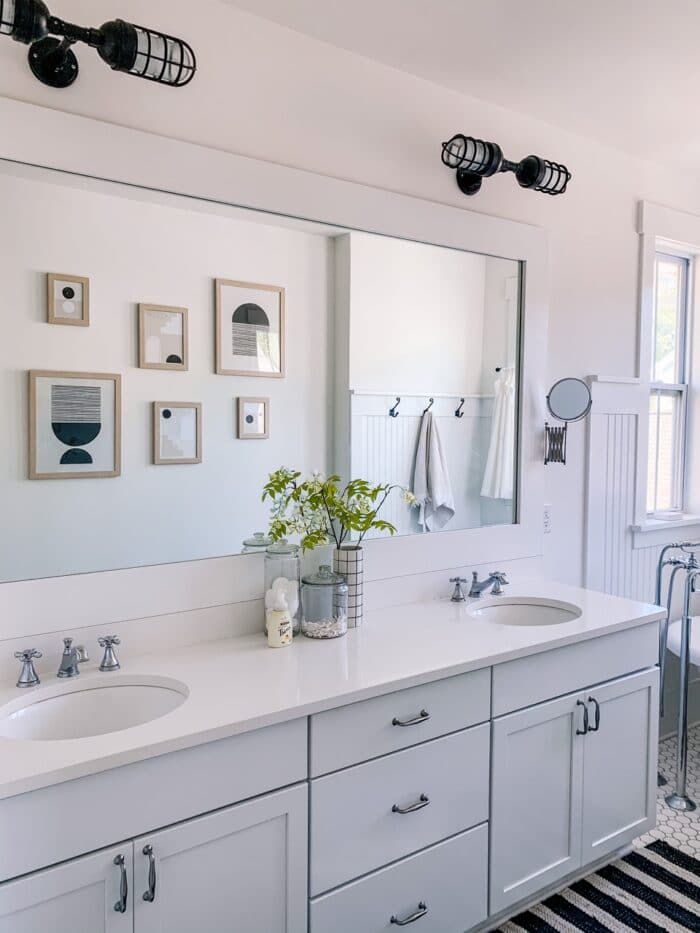 This may seem silly, but matching your hardware to other decor pieces can really tie your room all together. Remember those trays to hold your q-tips and cotton rounds? Try to find something that will match with the handles on your drawers. It could be silver, black, brass, etc. Try a new faucet for your sink that will match with the rest of the hardware. You don't have to update your entire sink or cabinets, but just by adding some new hardware, it can give the place a fresh look.
5. Add Some Artwork To Your Walls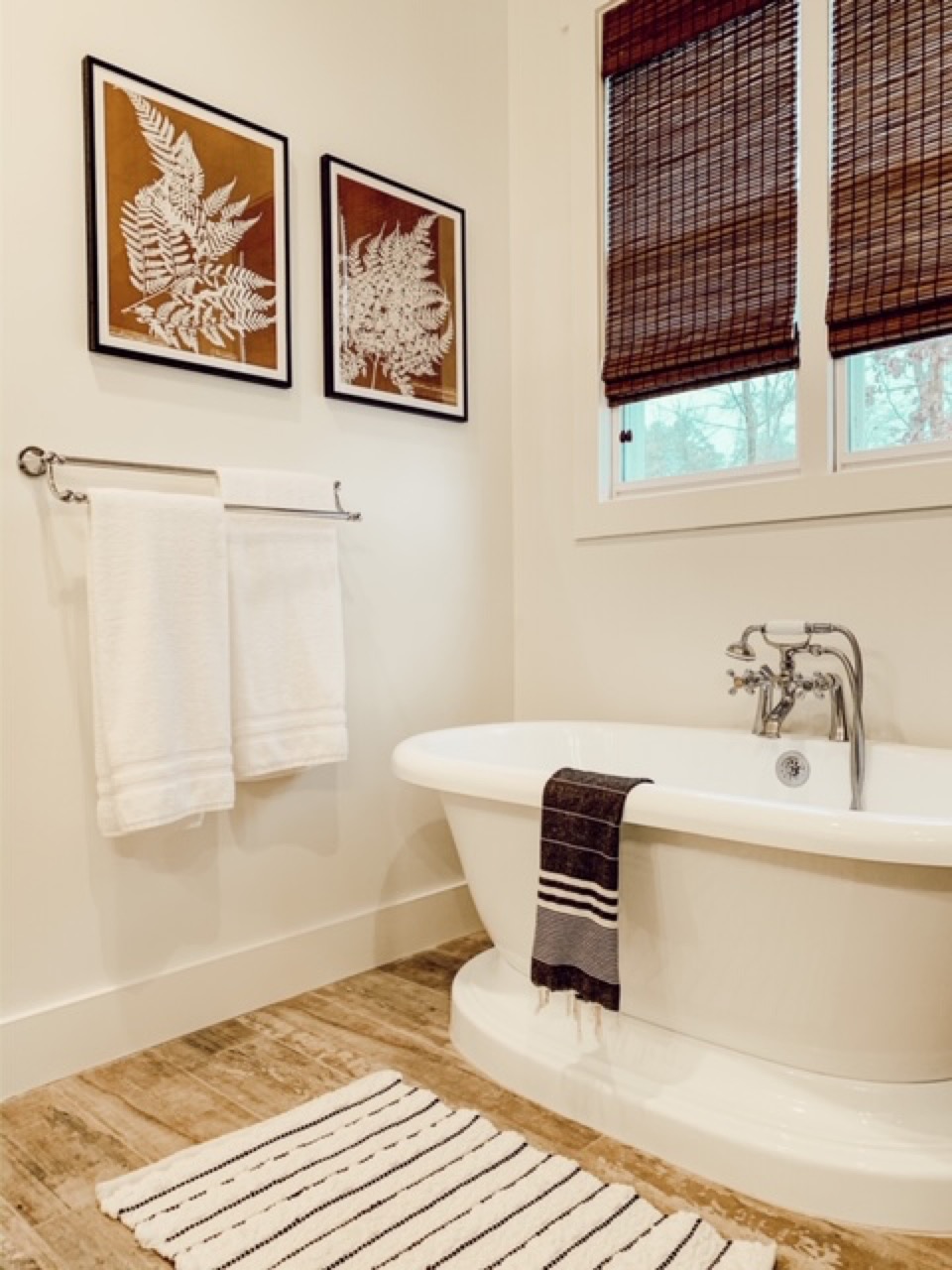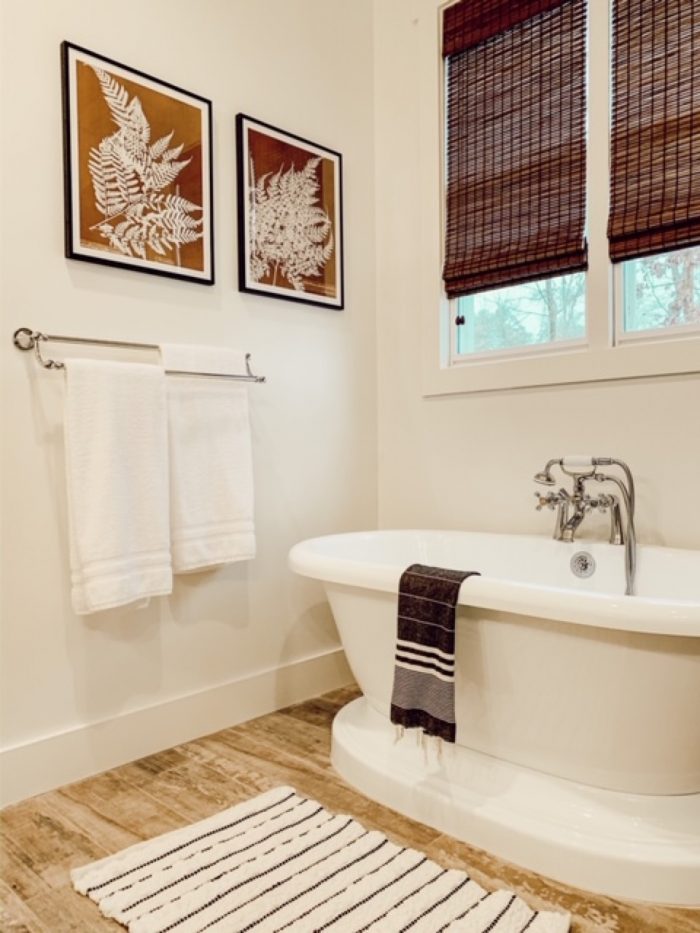 Although the bathroom is not the first place we think of to hang artwork, it can be a perfect place to display some unique pieces. Consider matching your fixtures with one of our metal frames, such as Ashford — a thin metal frame style, with a flat profile face that is ⅜" wide. It's made from extruded aluminum that's either anodized or powder-coated (processes to create a decorative, durable, and corrosion-resistant finish). Made in America. It comes in 9 colors, so you're sure to find a match!
6. Decorate With Candles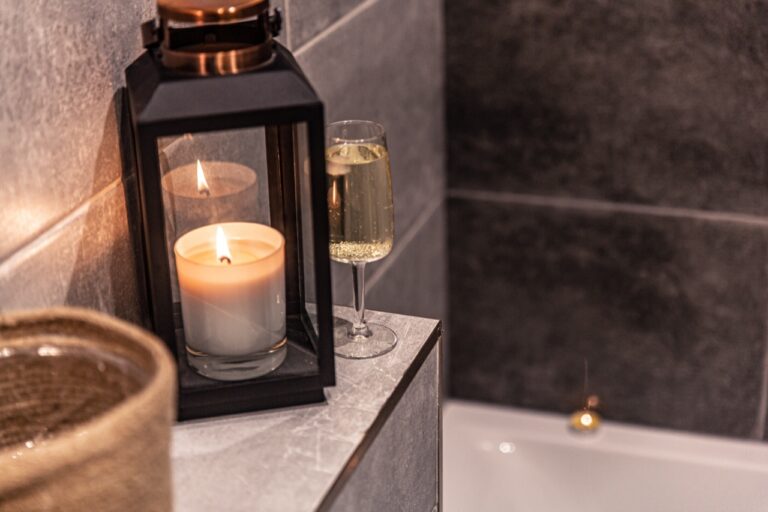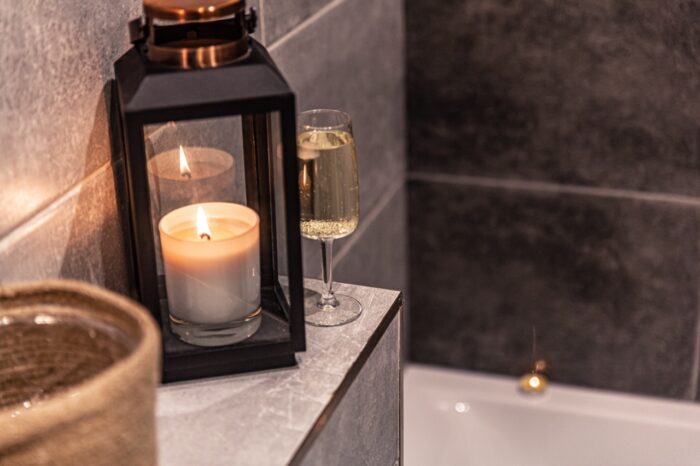 Candles give the ultimate spa feeling. Even if you have no plans to burn them, a sleek candle on top of your counters will look great on display. Of course, if you do have plans to burn them, they double as an air freshener, so win-win! The scent is important though, so be sure to find just the perfect scent that will be soothing and refreshing in the atmosphere.
7. Lighting Is Important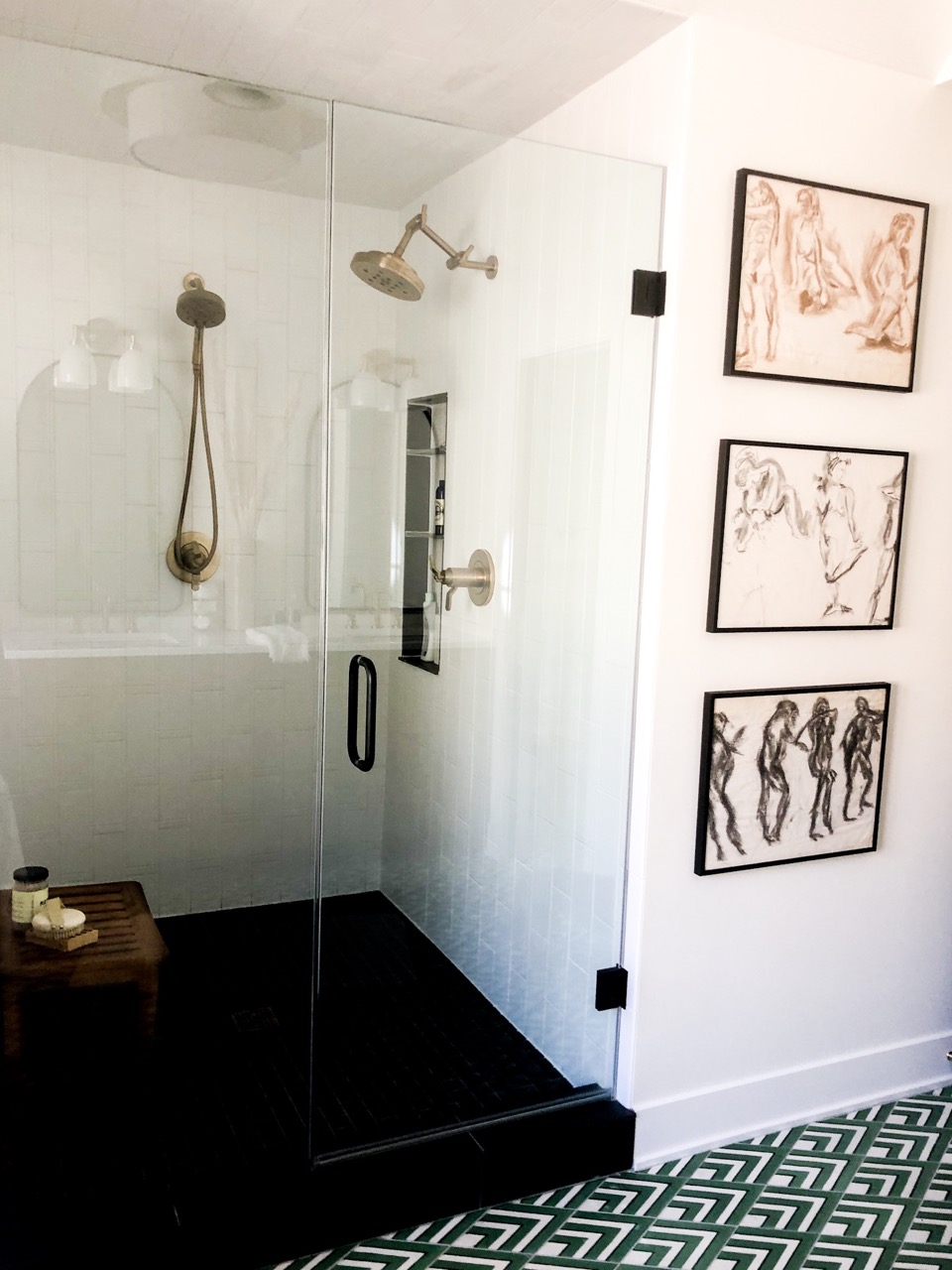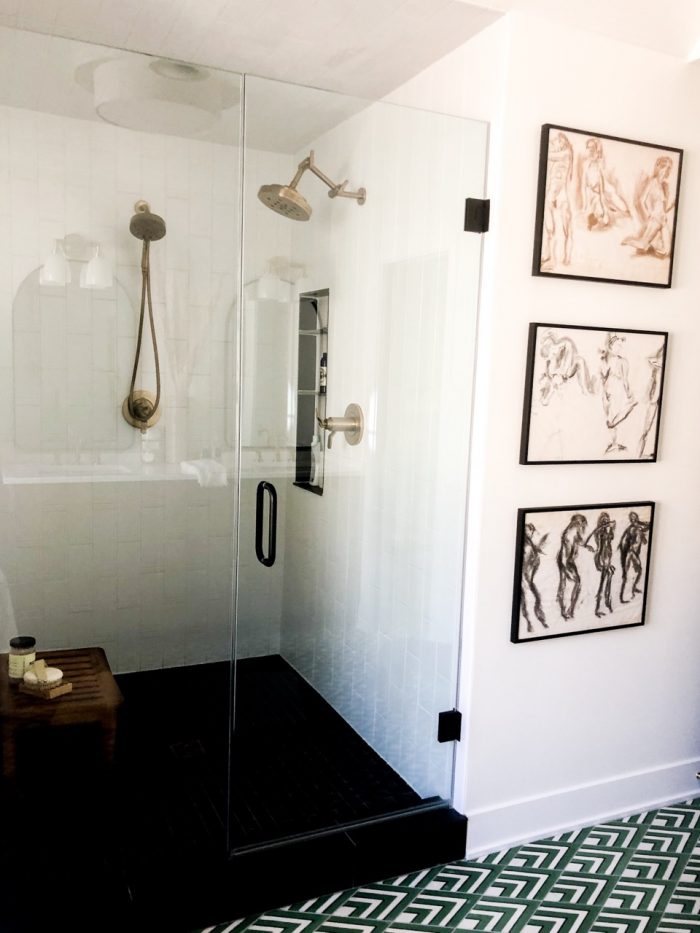 Since we're on the topic, lighting is also very important in your bathroom. While you want to have enough light to see what you are doing, you also will want to create a relaxing environment for a shower or bath — to really get in the spa feel. You could even consider adding a dimmer to your light switch, so you are in full control of how bright, or dim, your lights are!
Final Thoughts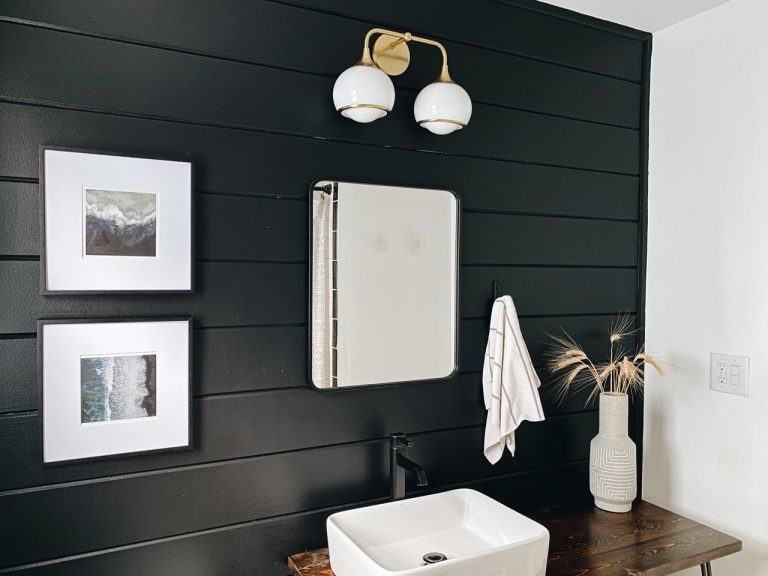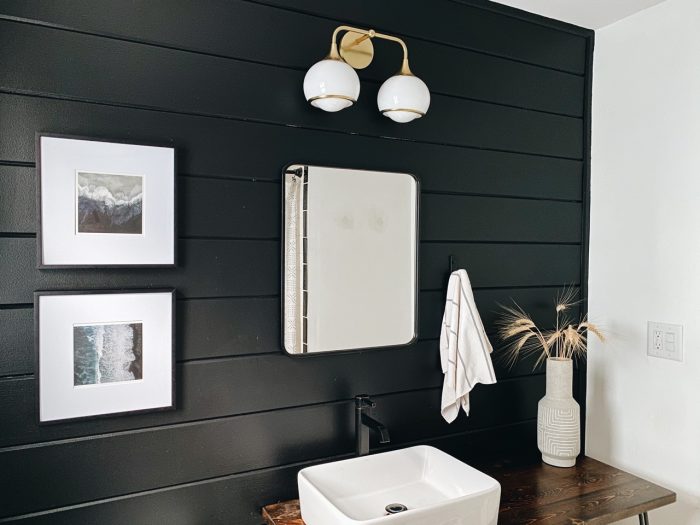 When it comes to our bathrooms, we rarely think to put much thought into it. But, with these 7 tricks, you can make your bathroom feel even more special and put together than before. We hope you found these tips helpful and if you took any of our advice, be sure to share photos with us on social media!