Not only are jigsaw puzzles fun to put together, but they are also actually very good for training your brain. They help you to focus on one task, as well as ease your mind off negative or stressful thoughts, and we can all agree that is important right now! If it seems like you're running out of things to do at home, why not pick up a jigsaw puzzle and put together a beautiful picture.
Once you're finished with it, you can head to our Frame Designer to customize your own frame to display your finished puzzle. Plus how cool would it be to get to say that you created the art on your wall? It's like your own little art museum, right at home! 
Where To Buy Jigsaw Puzzles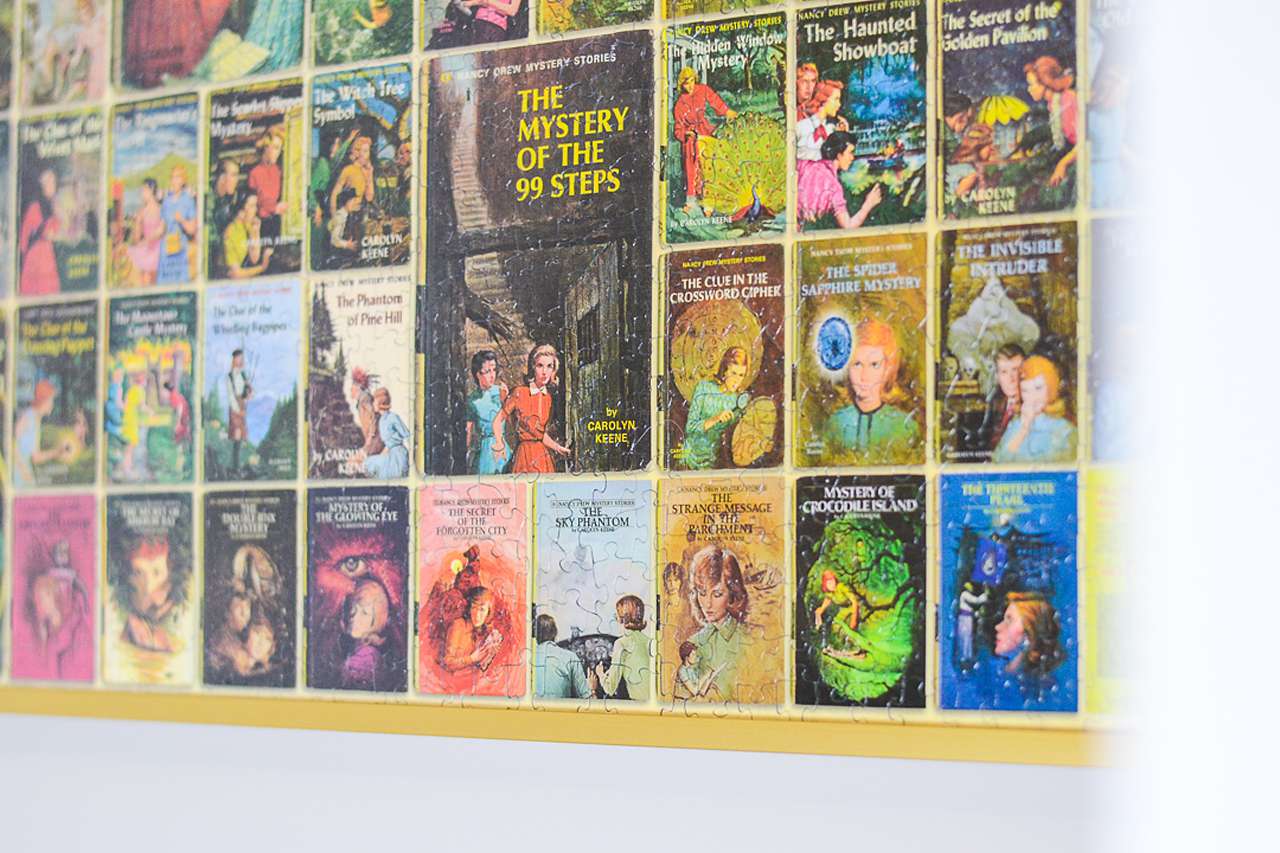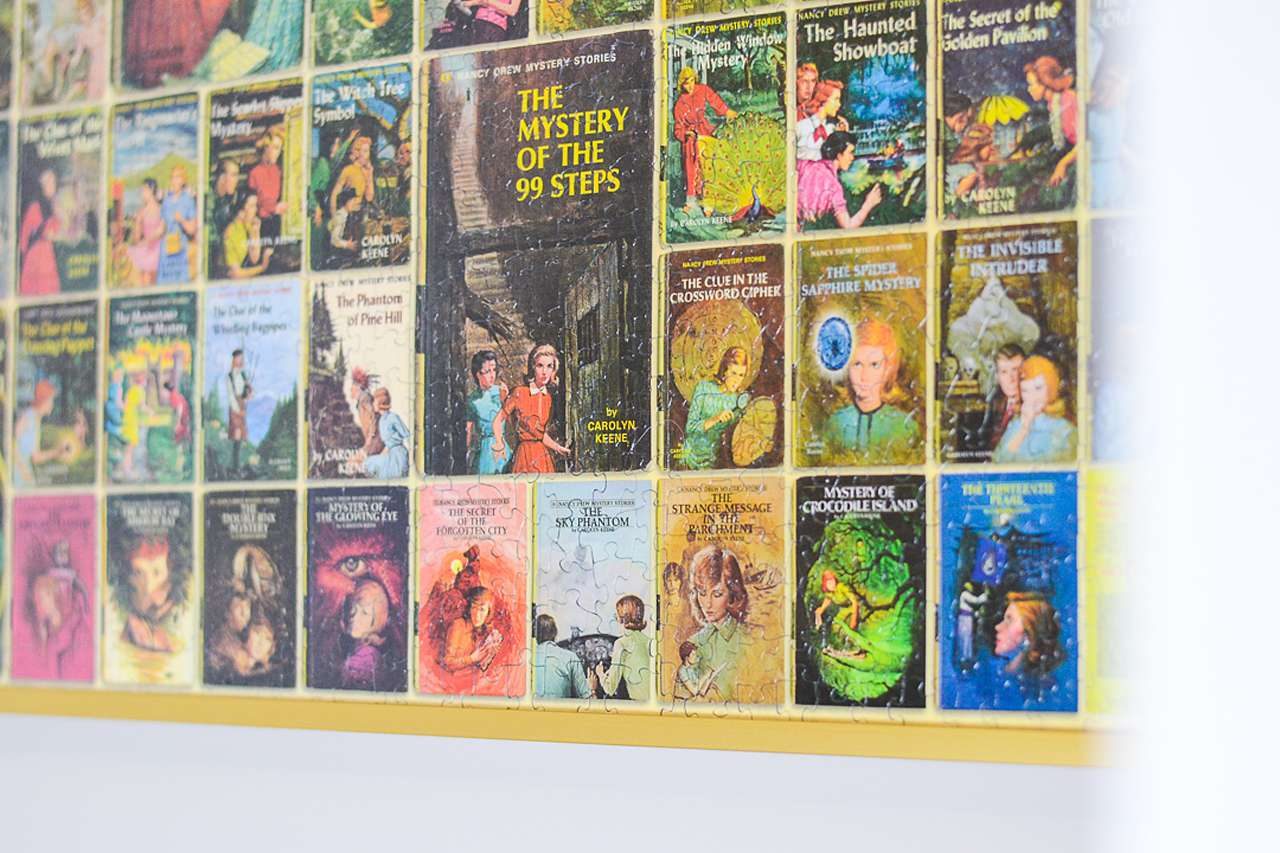 Puzzles aren't too difficult to find. Locally, you can check any hobby shop. Barnes and Noble is always another safe bet; they have everything from Disney-licensed to 1,000 piece puzzles of landmarks or cultural icons.
With this type of selection, you should be able to find something that interests you.
Still haven't found something you like? Don't worry —there are plenty of options online that you can choose from:
Time To Frame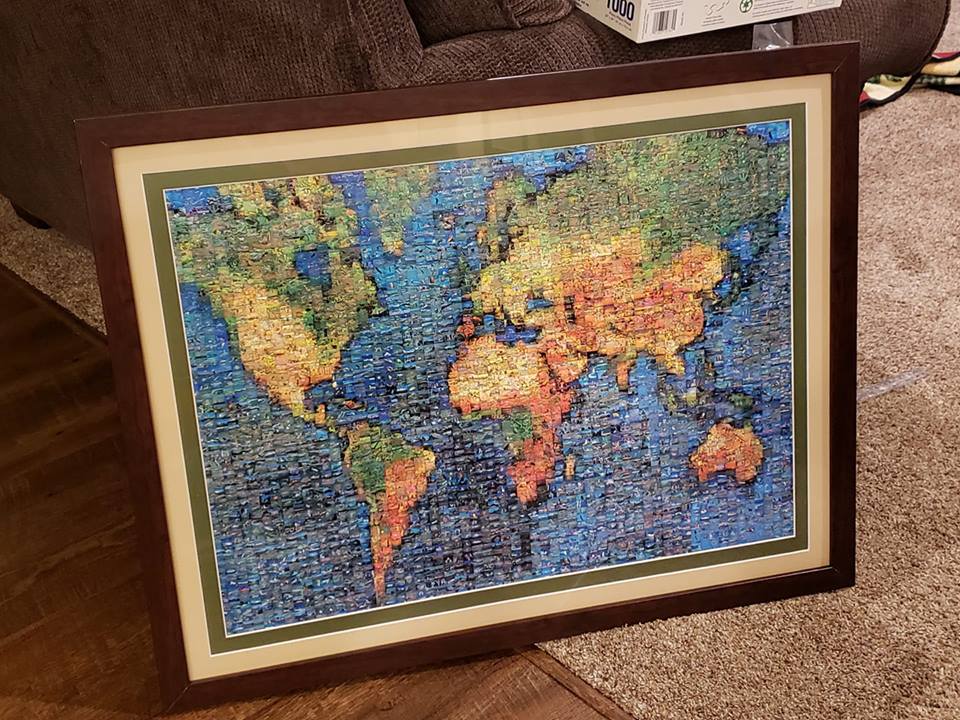 After you receive your frame and put it all together, it's time to frame your masterpiece! Buying a frame for your puzzle is not much different than buying a frame for any other piece of art. Be sure to measure your puzzle correctly so that the measurements for your frame will come out correctly. We suggest measuring it yourself just to be sure the numbers are accurate, don't rely solely on the box it comes in!
Inserting your puzzle into your frame might be a little tricky, but don't worry, that's why we're here to help. First, you're going to want to make sure your puzzle is flat, and all of the pieces are level. To ensure this, take a rolling pin to your puzzle and roll it a few times, just to be sure.
Consider purchasing a puzzle adhesive. Puzzles purchased from Jiggy Puzzles come with their own, but you can certainly purchase glue from your local craft store, Walmart, Target, or Amazon. Any glue with a low water content will work just fine. Mod Podge is one of our favorites because along with the low water content, it is more flexible and will allow you to move your puzzle around more with less concern of it breaking.
To Mat Or Not To Mat?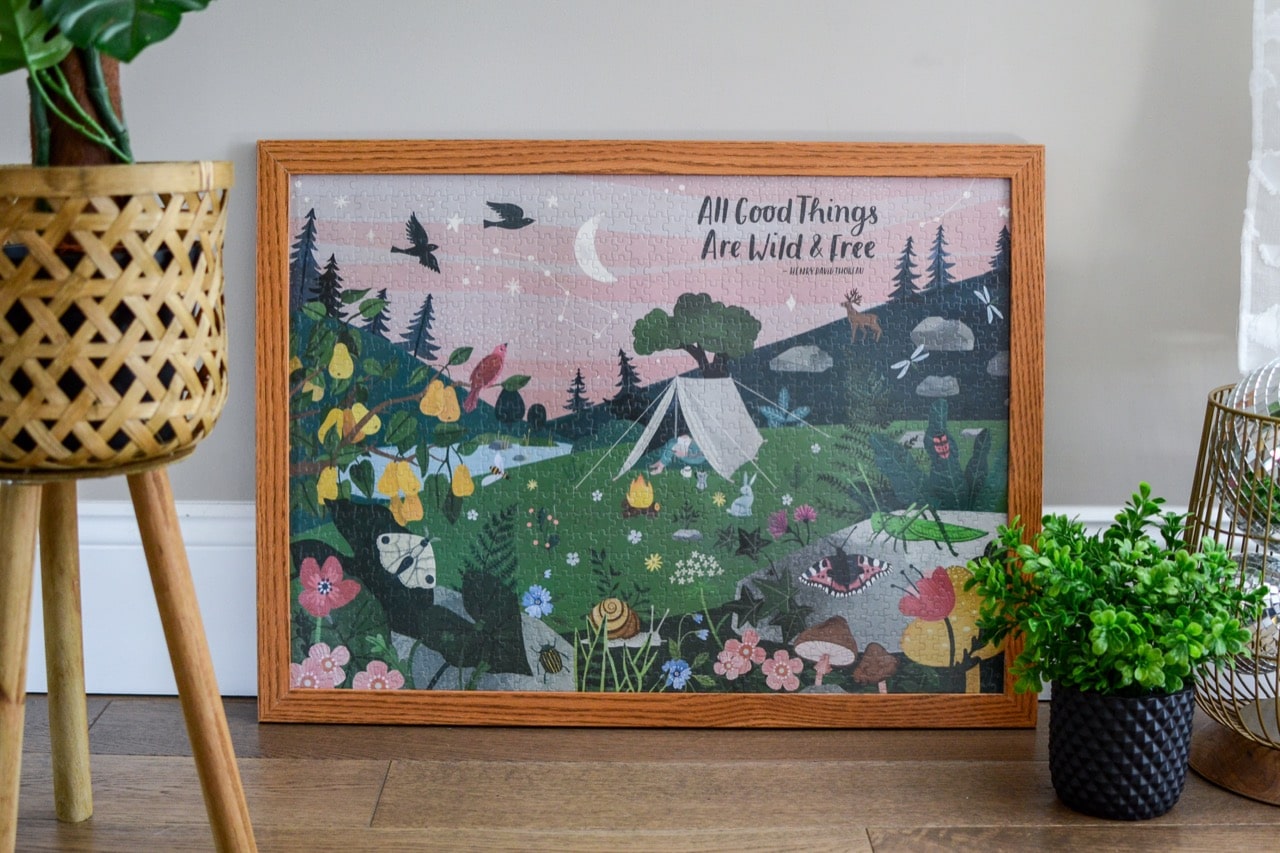 Whether or not you choose to add matting to your frame depends on a few factors:
the size of your puzzle/frame
the thickness of your puzzle
the look you prefer
The most important factor to consider when considering adding matting to puzzle frames is the overall size — since matting adds additional inches to the outside dimensions of your frame, you'll want to make sure the framer of your choice can accommodate matting of a particular size.
Here at Frame It Easy, in order to add a matboard to your art, the art size plus matting must be 32" x 40" or smaller.
Final Thoughts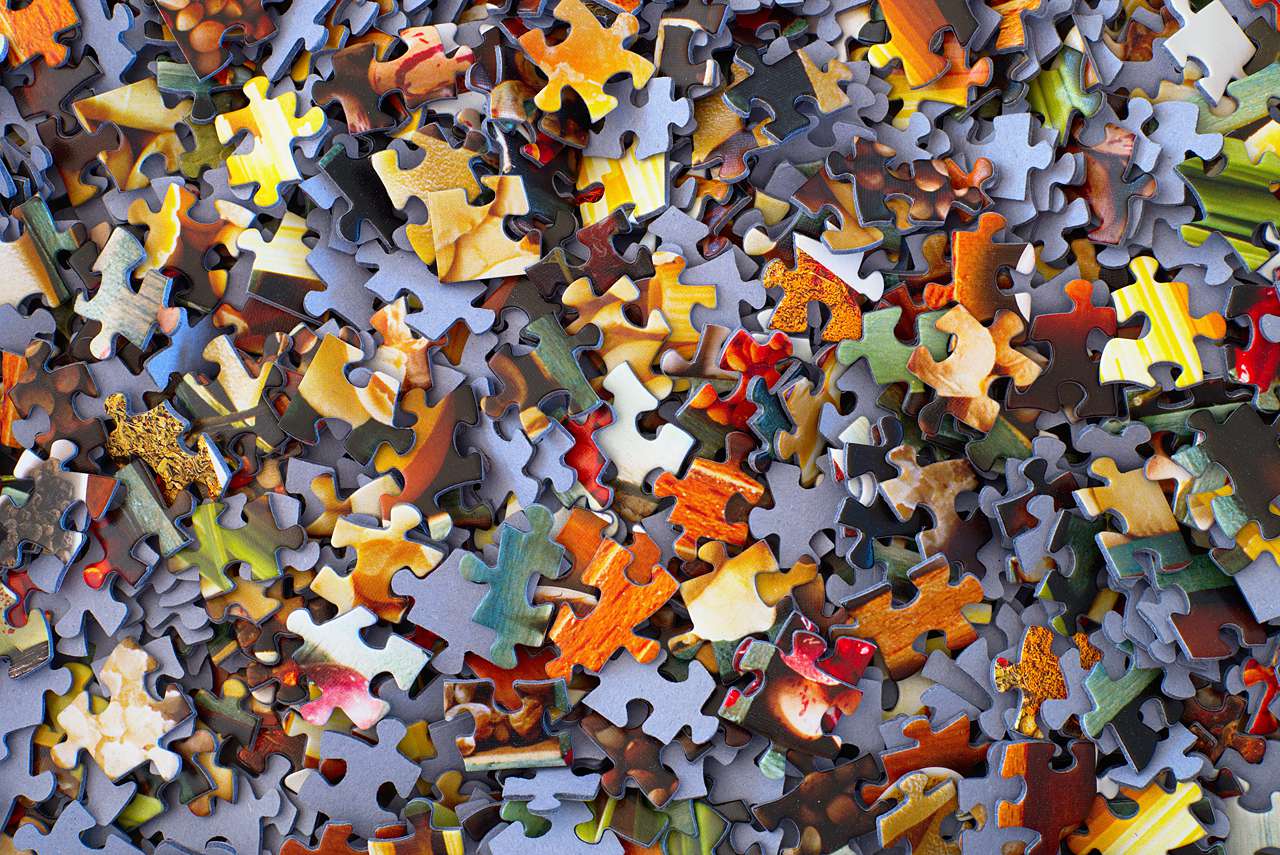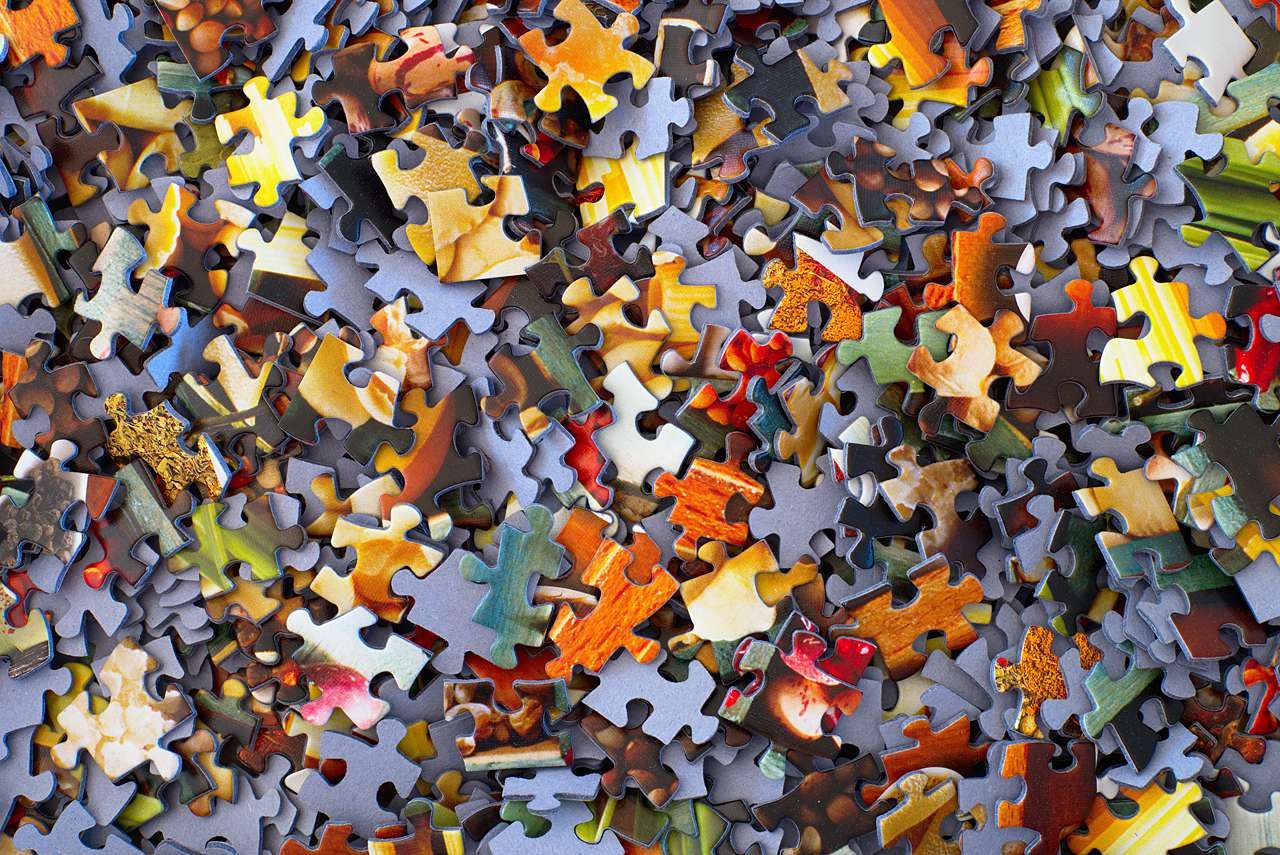 If you are looking for more ways to stay productive while in the house, try putting together a puzzle! Puzzles are not only a cool display piece, but they're also a testament to hours of time and dedication. Framing puzzles is an awesome way to showcase your efforts of sifting through and assembling hundreds of little pieces. If you do decide to frame your hard work, be sure to take photos to share with us once it is all finished! If you need any help along the way, don't hesitate to reach out to our support team who is always standing by to help.