In a lot of our posts, we talk about adding a pop of color to your decor. Pop Art takes it to another level! An art form that gained somewhat of a cult following since the 1950s associated with bohemian subcultures, its signature style is using bold, vibrant colors and portrays everything from celebrities to mundane objects. It's like a mixture of abstract, contemporary, and comic art that often has a collage-like aesthetic.
The style has been around for well over 60 years, and is still very much alive and well. Whether you want to get a little taste of art history or you're looking to buy your own pop art pieces, we've got you covered. We're also sharing with you some local artists that sell their Pop Art style pieces that would make a great addition in your home decor!
Notable Icons in Pop Art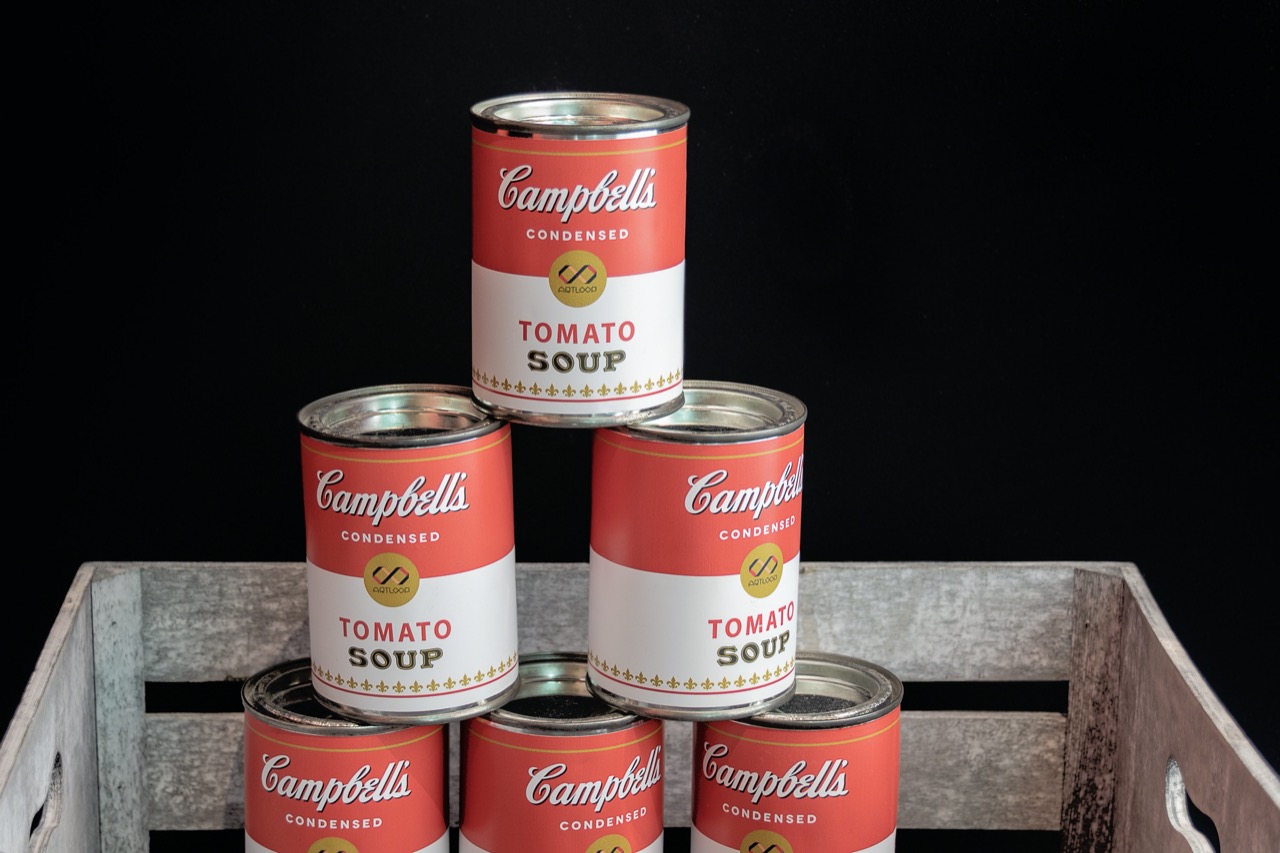 The name might sound familiar to you. Not only did Warhol's art become famous, but he became a cultural figure himself. One of his sayings was everyone becomes famous for 15 minutes, but his fame has lasted much longer than that. His work is still sought after by collectors. In 2013 a piece titled "Silver Car Crash" sold for over 100 million dollars at an auction.
It's not surprising that he began his career in advertising and went on to use popular images in his work. You probably have seen his iconic Campbell's Soup Cans and Marilyn Monroe images in everything from magazines to movies. The Pop Art movement started after World War II ended, American's had more money to spend, and they wanted more fun in their lives. Warhol's images tapped into this perfectly.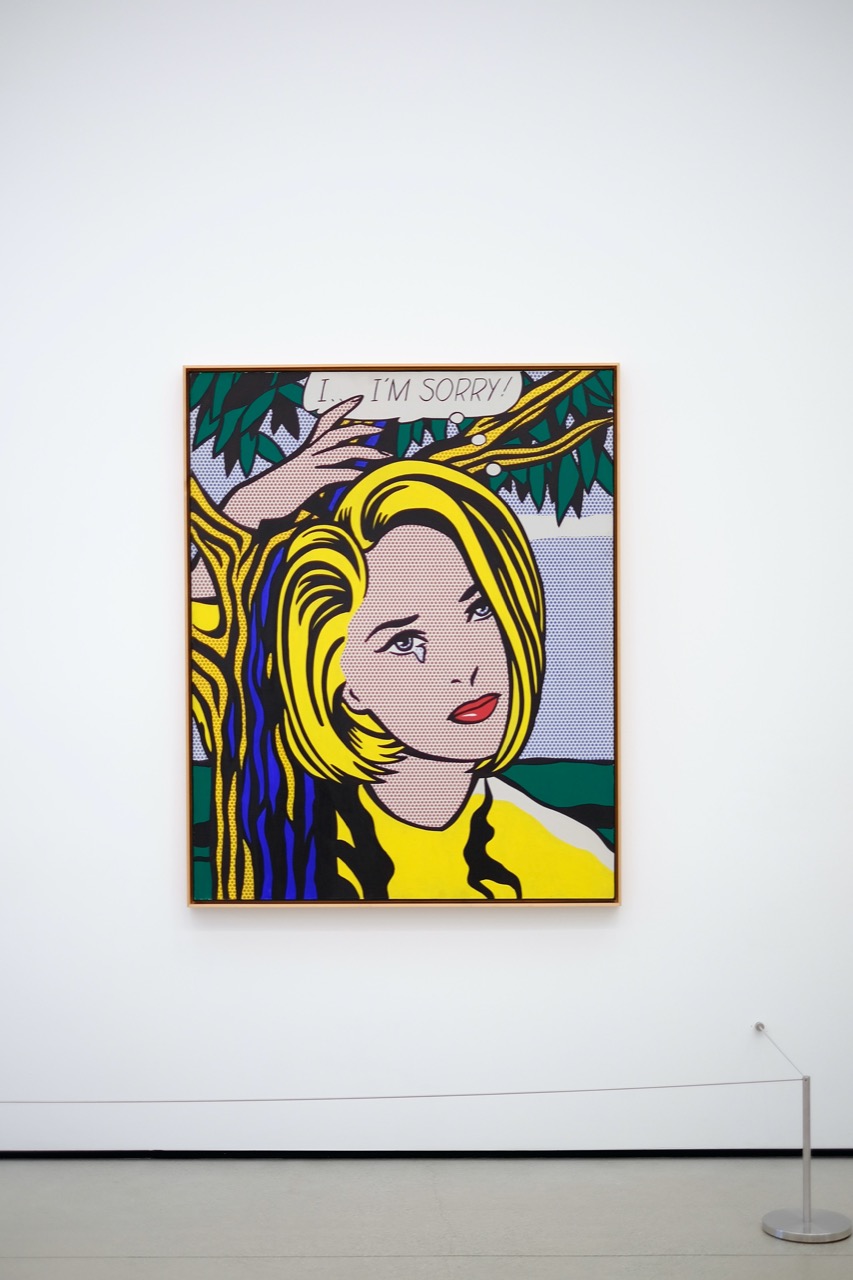 Roy Lichtenstein was a contemporary of Andy Warhol. His art was a take-off on comic books, as you can see from his most famous pieces, which include: "In the Car," "M-Maybe," and "Crying Girl." Meant as a parody, he is also a collector's favorite, with his "Masterpiece" selling for $165 million in 2017. Kind of ironic for art that is meant as a spoof!
If you're a fan of Lichtenstein, you can get a personalized portrait made in his style. You and you're significant other riding in a car. Your family as superheroes. Your pet in a cape! You have to check these out!

While Pop Art was becoming famous in the United States, British artists were also using the style in their works as well. They were also influenced by achieving the "American Dream" in contrast to the devastation that the war had on the country. David Hockney was one of the most important contributors to the style and a contemporary of Warhol and Lichtenstein.
With most of his works focusing on a California vibe of swimming pools and split level homes, the multi-talented artist broke the record for the most expensive painting sold at auction by a living artist in 2018 when his work entitled "Portrait of an Artist (Pool with Two Figures)" sold for $90 million.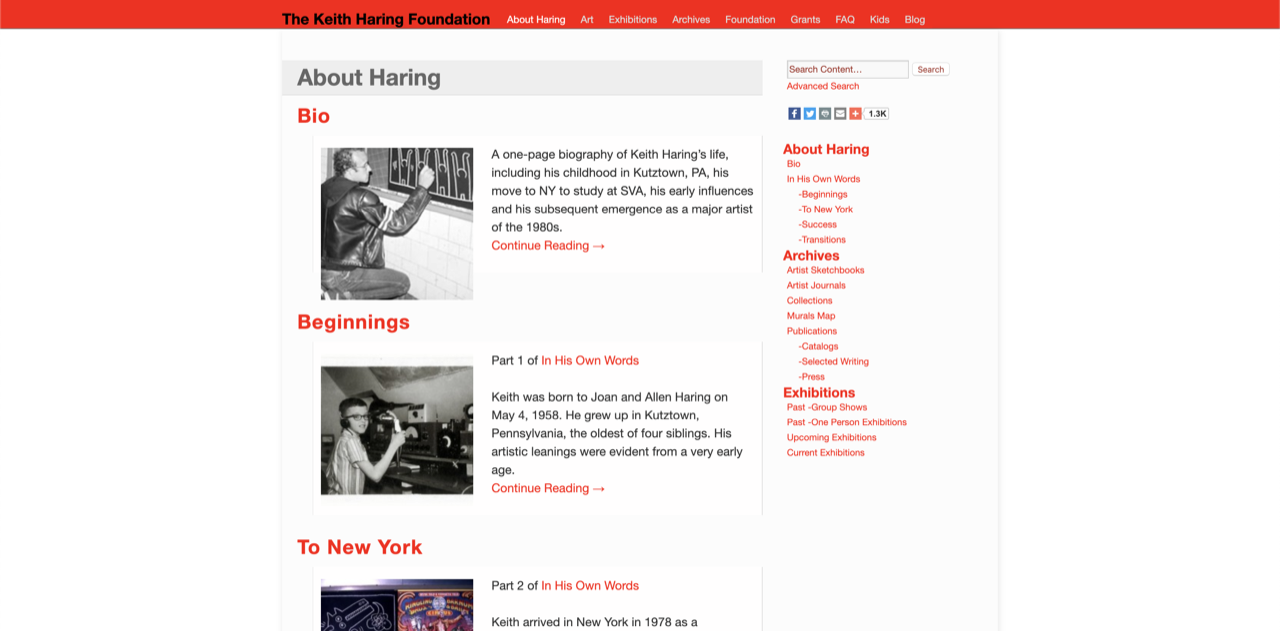 Not all Pop Art was by artists in the 1950s. Keith Haring loved drawing as a child and was influenced by cartoon art. Shortly after he moved to New York City to attend art school in 1979 he began to draw on empty advertising spaces in subways. His graffiti-like work became a familiar sight to subway riders throughout the city.
Haring wanted his art to be available to everyone, and opened The Pop Shop so people could purchase his familiar dancing figures and heart art on everything from t-shirts to magnets. Unfortunately, he died at the age of 31, but his legacy lives on. For more glimpses of his most famous work, check out "Crack is Wack," "Ignorance= Fear," and "Flowers IV."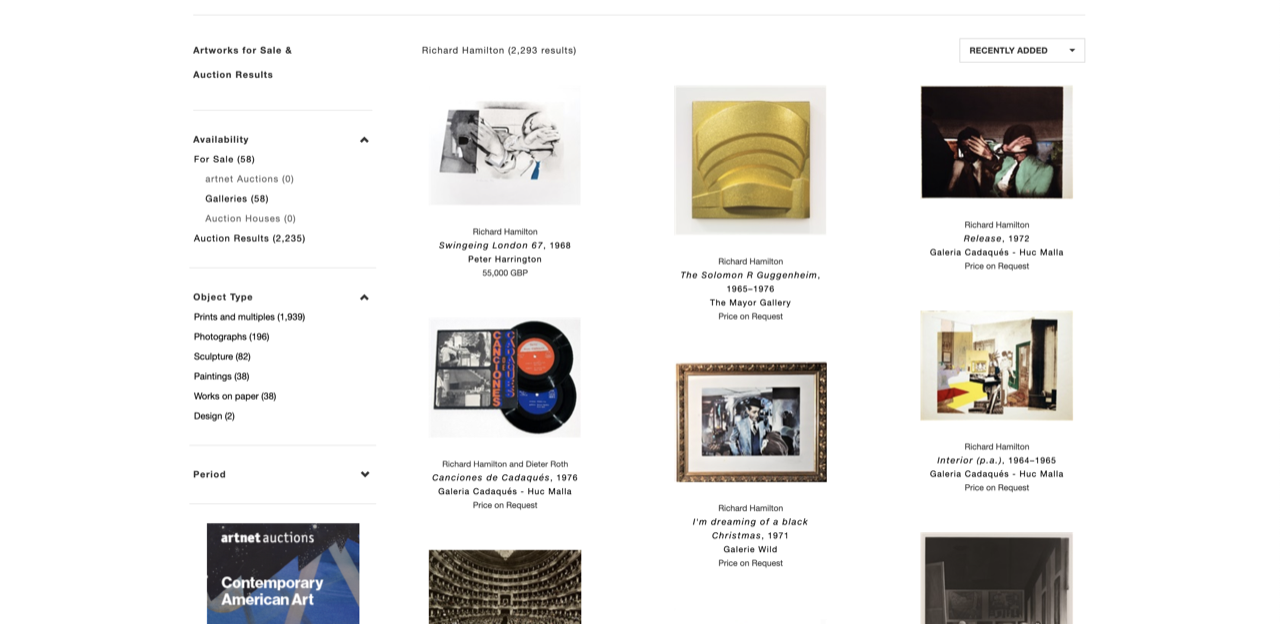 Richard Hamilton had a long career and has been called the "Father of Pop Art." His quirky style used a collage technique that makes his work distinct from other pop artists. His most famous work, "Just What Is It That Makes Today's Homes So Different, So Appealing?" is the first piece of pop art to become an iconic classic.
For more of the British artist's works, check out "Interior II," and "Portrait of Hugh Gaitskill as a Famous Monster of Filmland."
Pop Art Artists on The Internet
We mentioned before that pop art is still alive and well — despite many of its great icons now being deceased. And although their original works sell for millions of dollars, you can purchase prints inspired by their works for much more reasonable prices.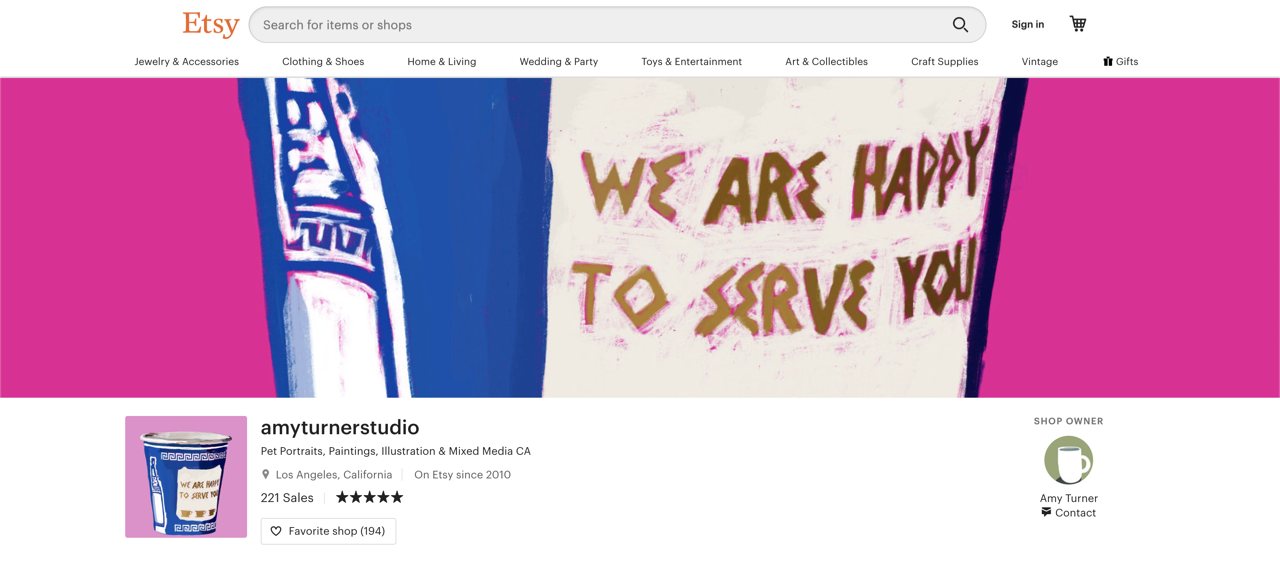 Amy Turner's art ranges from the abstract to images of dogs. Sometimes, too, you can find word art for purchase from her online store. While most of her work is more muted in color than traditional Pop Art, it still has that quirky sensibility that may be just the thing you need.
While some original works sell for thousands of dollars, many are a budget-friendly $30. We especially love the NYC Greek Coffee Cup and Cat in French illustrations (both on page 2 of her site.)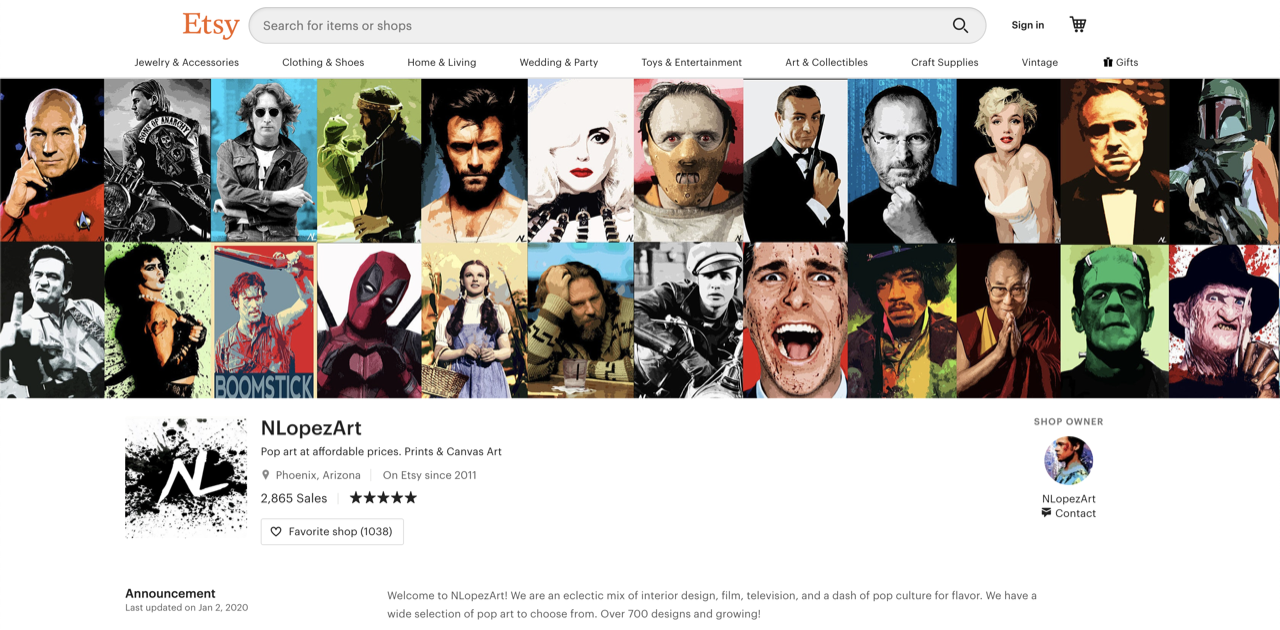 Do you like cultural icons? What about artistic takes on those same figures? Well, NLopez Art's page is likely for you then. It's definitely more photo-based, and it features renowned locations, movie stars, and several spinoffs of the famous Shepard Fairey "Hope" poster (instead of Barack Obama, think Iron Man, the Joker, and Thor.)
These artists take the tongue-in-cheek parody style of Lichtenstein to a new level. The Deadpool Pin-up illustration alone would give your home display a bit of hip relevance. And when they say "pop art at affordable prices" they mean it.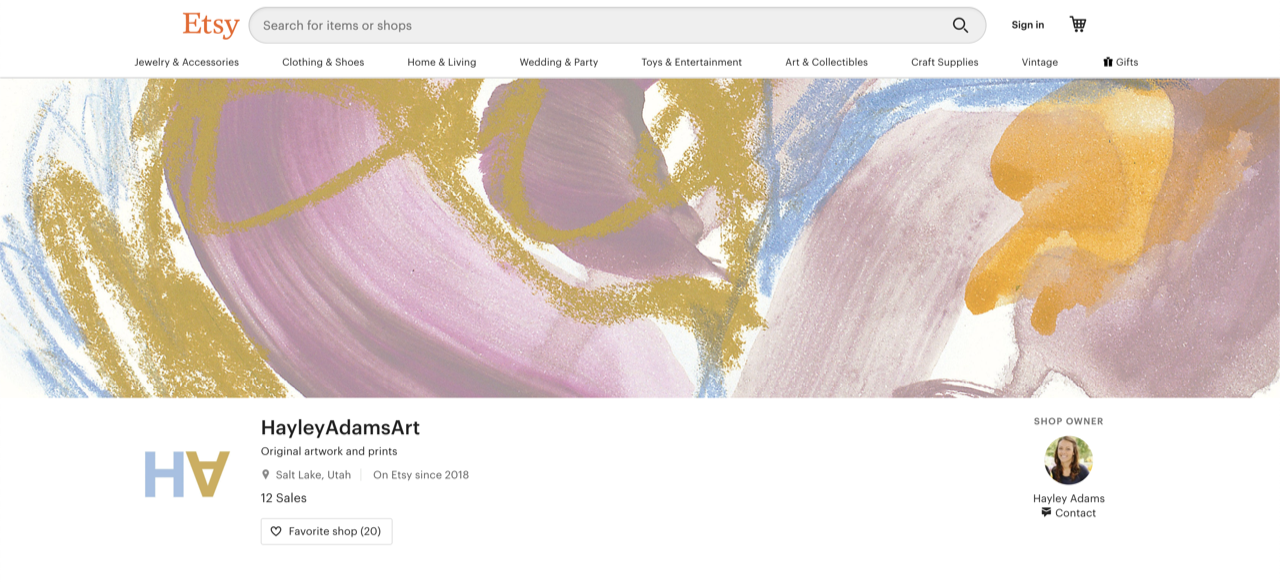 Hayley Adams's art is similar to the first creator on this list; it is either shape-based or word-based. It's great if you want to add a nice motivational saying to your wall — just to give yourself that nice mantra to live by. Or, you could go with something that depicts an amorphous cluster of color in an organic way.
Either way, it's always nice to support artists in their work. This one is based out of Salt Lake City, Utah and has been selling on Etsy since 2018. Her collection is small, but makes a big impact.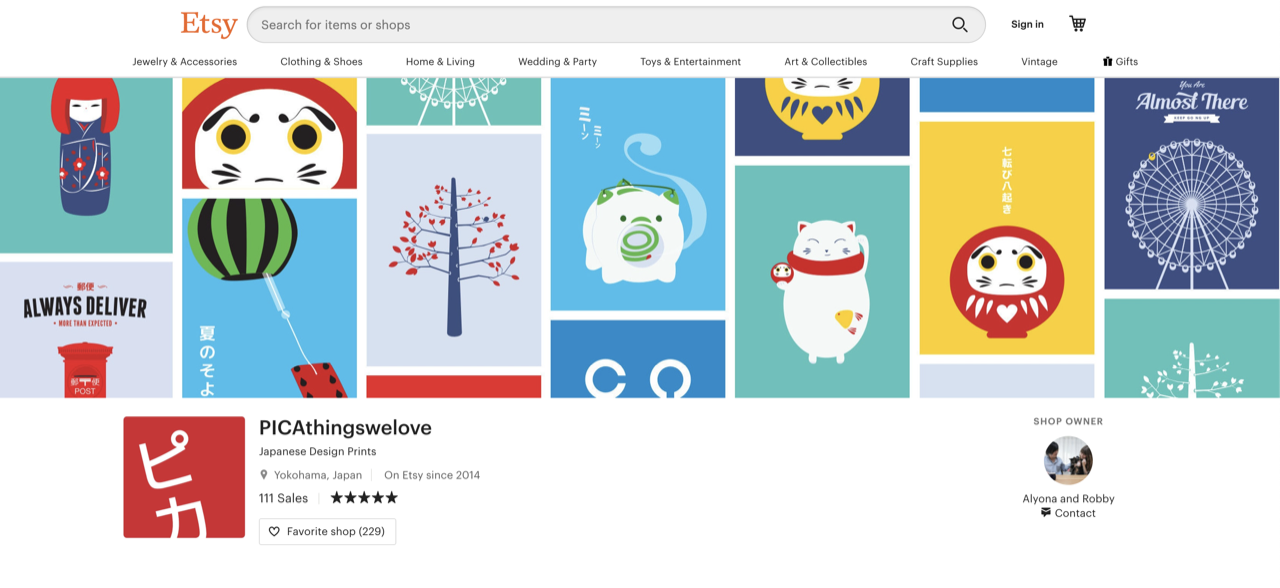 If you're looking for Pop Art with an Eastern twist then you'll like this page. Indeed, if you like Japanese iconography or just classic gaming, then you'll really like this page. With pictures of Famicom controllers to those of samurai helmets, it's got everything you need to give your home a little aesthetic of the Pacific country's culture. As an added bonus, there's lots of vivid colors reminiscent of Pop Art's roots.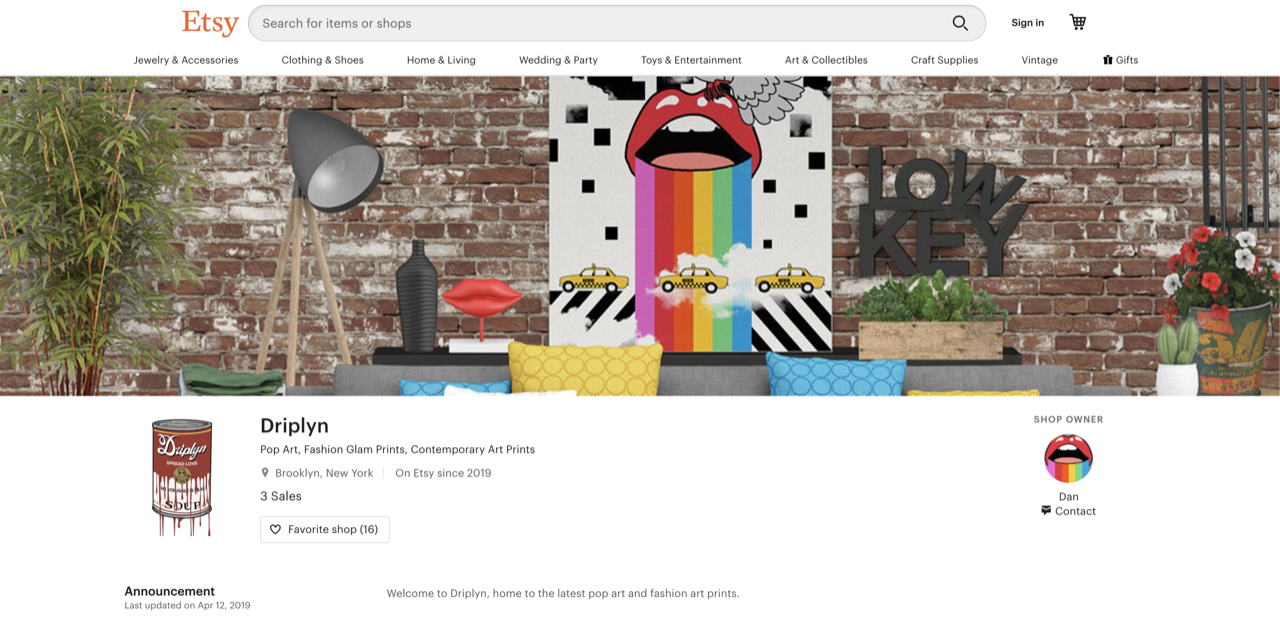 The designers at Driplyn definitely have the Keith Haring vibe going on. While they sell bags, pillows, and even a shower curtain, their frameable art is inspired by a time when NYC had, in their words, "more grit to it, more crime and more graffiti."
The pieces also feature critiques of big conglomerates, which is a big-time trope of Pop Art, as well as simple silhouettes showing human movement. If you like yoga, or you think Ronald McDonald as a mascot is creepy, this page would likely be the one for you!
Final Thoughts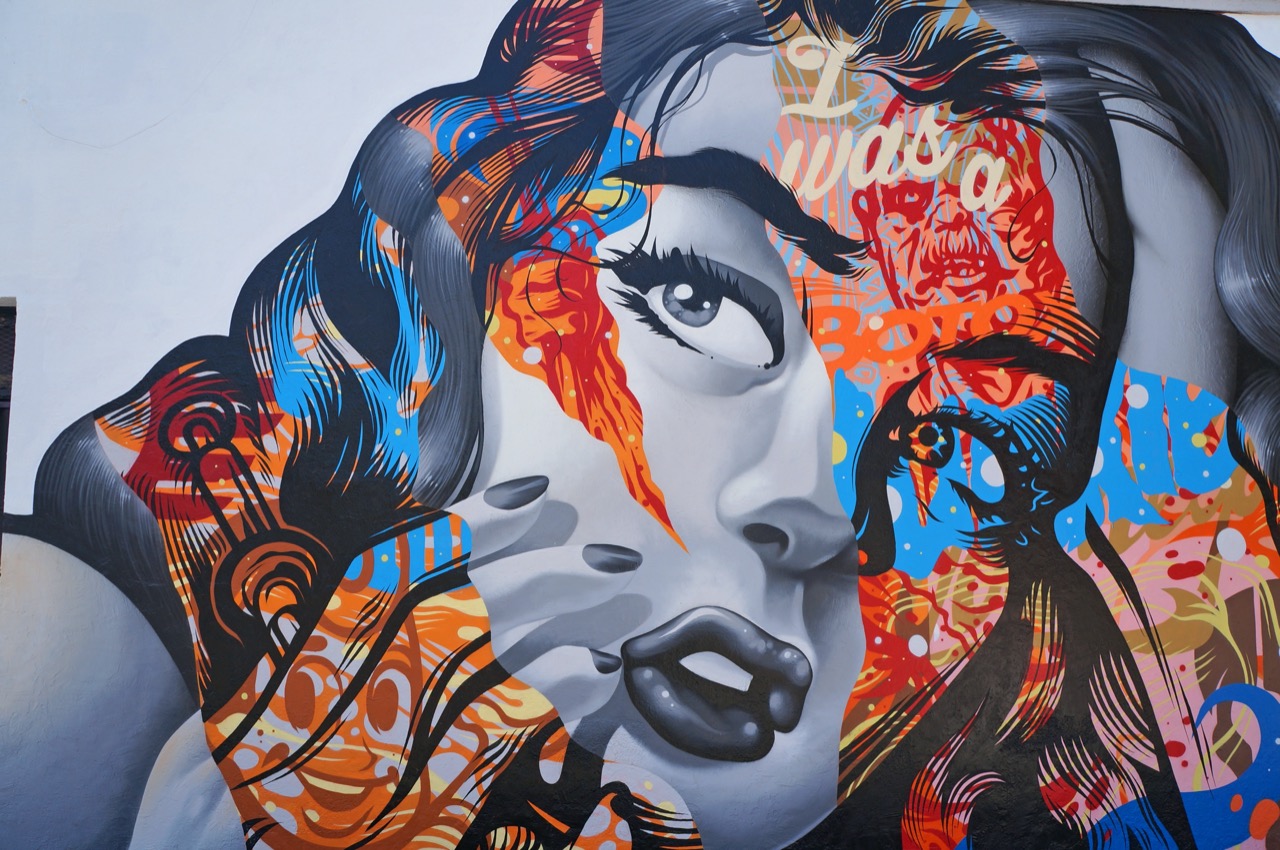 Pop Art was born in the 1950s as a new and edgy art form, but its legacy as avant-garde and alternative style lives on to this day. If the artists we've featured here inspire you to walk down that road in your decorating, a Pop Art piece or two could be the best route for you to go.
A reproduction of the works of one of the "fathers" of Pop Art is always an option. But if you want to support some younger artists that are coming up through Etsy's ranks, that'd be awesome, too. As you may know, here at Frame It Easy we are a big fan of Unsplash where you can also find tons of free Pop Art pictures. Once you find the perfect one, download it to your computer and upload straight to our Frame Designer for printing and framing!
Whatever you choose, we'd love to help take your display to the next level with a custom frame that will enhance the appeal of your art. Many Pop Art pieces are on the larger side, so we recommend skipping using a mat. However, if your piece is smaller in scale you can use our interactive site to see what works best for you.
As always, if you want to share your final product with us, we'd love to see it. Just tag us in a post on Instagram, and we'll have a look.