Bring your best moments to life!
Professionally print and frame any size photo in minutes.
Choose any size, any color, any mat. It's simple, affordable and ships to your door in days.
Get Started!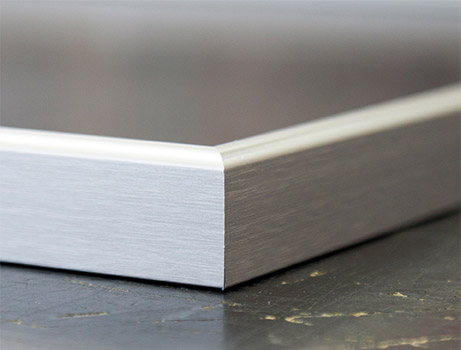 Just Build a Frame
Choose any size, any color, any mat. It's simple and ships to your door in days.
Start Building!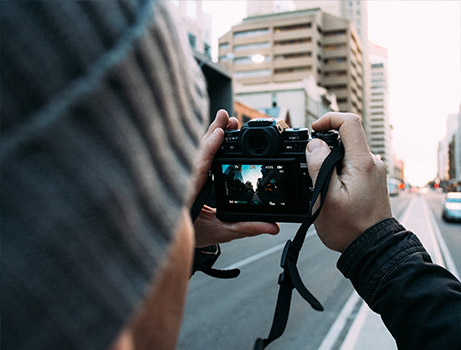 Upload Your Own Photo
We'll professionally print and frame your photo - just pick the size you want.
Start Uploading!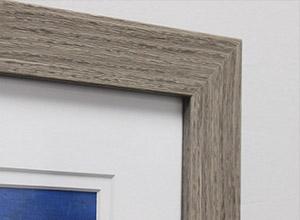 Shop
Choose from a number of frame and matting options or accessories.
Start Shopping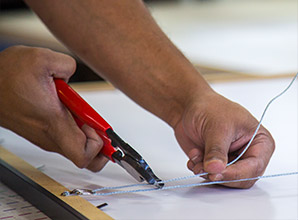 Our Story
In 2002, we set out to make framing simple and affordable.
Read More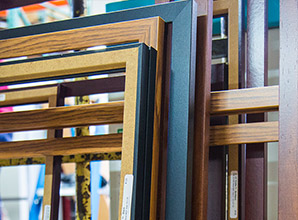 Have Questions?
We have answers. If you can't find the answer here, just reach out to us!
Find Answers
What Our Customers Are Saying...
October 25, 2021
Great mat for an odd-sized photo. My order was meticulously packaged and received in perfect condition.
Allie — Durham, NC
October 21, 2021
Your frames are excellent. Very well packed, and very easily assembled. Thank you!
Jaya — Davidson, NC
October 21, 2021
I ordered a frame from a different company. I didn't love it and ordered another from Frameiteasy and am in love! The fact that I got to custom the sizing and it still looks really nice at the price point I paid is enough for me to be happy. But the small touches like adding a microfiber cloth to clean the glass and putting felt on the back corners so my wall doesn't scratch are really nice. Not to mention, the other one I ordered had prongs in the back that were so tough to put back in and these prongs are easily bendable. I am 100% happy with this purchase.
Thomas — New York, NY
October 21, 2021
Abouelety awesome. Perfect frame. Art work looks fantastic!!! Thank you. Glad we found your website.
Troy — Oshkosh, WI
October 20, 2021
I love the frame you made for me. Its was perfect. The craftmanship was beautiful and I'm happy it came from the USA. I will keep you in mind for any future framing needs. Many thanks :)
Karen — Westminster, MD
October 20, 2021
What a great frame!!!! So glad I was able to build my own frame with my odd shaped art,,Love it and am very impressed!!!!
Tami — Iowa City, IA
October 14, 2021
Super impressed! Would expect to pay twice the amount for this quality print and framing. Expertly packed. I will use Frame It Easy again. Thanks!
John — Kasson, MN
October 13, 2021
I thought the frames might be nice due to the comments left by other customers. But I was still surprised: solid, true/square corners, quality wood, even finish, and sturdily attached hanging hardware. The acrylic cover had a removable film to protect from scratches during transit. Packaged well, so no chance of dings or damage. Will order again soon.
Katherine — Ypsilanti, MI
October 13, 2021
First order and I am very happy with the entire process, from uploading my photo and customizing the print, to placing the order, to shipping, and finally, to the quality of the framed print I received. I will be using you again!
Gene — Peekskill, NY
October 12, 2021
Perfect from start to finish! Easy website to navigate shipped on time. Exceeded all expectations.
Spence — DUNEDIN, FL
October 11, 2021
Right on time and easy to assemble!! The frame is perfect
Hannah — Fairview Heights, IL
October 10, 2021
We LOVE how these turned out. Great quality, great customer service, great price. Thank you!
Taryn — Lansdale, PA
October 9, 2021
I am thrilled with the framing! It was very easy to follow directions and get the correct measurements I'm thrilled with the color it matched perfectly from the website.
Jami — Coolidge, AZ
October 7, 2021
Superb job, as usual. The craftsmanship on both frames was very carefully done and turned out excellent. The packaging was absolutely first rate! The shipment arrived on time or actually a little sooner than expected. I highly recommend this company.
Dennis K — Falls Church, VA
October 7, 2021
Wow! I'm amazed at how light-weight this frame feels. It's the perfect frame for my art.
Beverly — Clinton, MD
October 6, 2021
I love Frame it Easy! This is the third frame I've ordered so far from your company. Great quality. (Unfortunately I ordered the wrong size - I should've put 11 X 14, so I'll be placing another order right away!)
Pearl — Philadelphia, PA
October 5, 2021
The frame was made wonderfully and packaged great. We are so happy with the final product. Thanks!!
Athena — Moncks Corner, SC
October 3, 2021
Some how I missed the orientation of the frame. No worries made the adjustment to vertical. I'm thankful the screws held up. Great packaging, quality product. I can't wait to receive the next three frames. Thank you Brian
Brian X. — Mountain Lake Park, MD
October 1, 2021
This was my first purchase with Frame It Easy. Every aspect of product quality and customer service was stellar. I had an unusually sized piece of art that I could not find a suitable frame size for anywhere else. FrameItEasy.com made it easy to find a fitting, beautiful, and sturdy frame at a competitive price. It was meticulously packaged with all the necessary hardware and instructions...and even a link to a setup video! I try to buy "Made in America" products when I can for superior quality, but Frame It Easy goes to another level with customer service and support. I had an A+ purchasing experience with Frame It Easy and it will be my first go-to option for future frame purchases.
Peter — New York, NY
September 29, 2021
I am so impressed with how these frames turned out, the care in transporting and packaging and how exactly to specifications they were. You have a new loyal customer (who has good looking walls with Frame It Easy framed art). Thank you so much.
Morgan — Riverside, CA
September 29, 2021
GREAT JOB!!! THANKS
Steve — Oklahoma City, OK
September 28, 2021
I love the frame and matting, and really like how easy it was to choose frame and matting, and that it"s made in the USA! Thank you!
Janet — Austin, TX
September 27, 2021
Excellent quality - just as described, and fit my print perfectly. Also affordable and punctual. Will definitely be ordering again in the future!
Nora — Seattle, WA
September 24, 2021
Could not be better. I have several of these frames and I'm very happy with them.
Carolyn — Cambridge, NY
September 24, 2021
I love the frame you created for me! It is very well made, professional in ever way! My hand painted oil on porcelain picture of a lion, lamb and wooden cross that finished, looks so beautiful in the mat and frame you sent! Thank you!
Sandra — Denison, IA
September 23, 2021
Your work is always pristine! The frame is perfect for my artwork! Thanks so much. Further, your packaging beats out everyone that has sent purchases to me. It is clear that you all are perfectionists! Kudos to everyone on your team!
Deborah — Plantation, FL
September 19, 2021
All fit just fine and show off the prints as I wanted to. There will be more for you. I have a picture of the assembled work for you.
William — Charlotte, NC
September 19, 2021
Great frames and construction. So great I'm ordering more.
Theodore A. Smith, — West Palm Beach, FL
September 18, 2021
I was totally thrilled with my purchase.I was so worried it wouldnt fit but fit like a glove.I used it for a puzzle and it looks amazing.I highly recomend this place.
Lois — Reading, PA
September 16, 2021
LOVE !!!!!! They are perfect ! So happy with the results. The packaging was great. This was a solution to odd size prints but it turned out so well I will use you for standard size prints.
Marguerite M — Smithtown, NY
September 16, 2021
Your frame is so beautifully made! So high quality. And relatively affordable too! Little touches like the included wall hook, the squares to prevent scratching the wall, and the very secure packaging to ensure safe arrival. I'm so impressed! If I ever need another custom frame, I know where to turn.
Fallon — Hillsboro, OR
September 15, 2021
Frame was a huge success, delivered on time, very solidly built and packed. I appreciate the assistance from the customer service team when I realized I made an error on the gift message and when inquiring about status of delivery. I appreciate the responsiveness. High quality materials in frame, made in America, and that means a lot to me.
David — Brooklyn, NY
September 14, 2021
This is the only place I get my frames because I can get exactly what I want for an excellent price! Thank you!
Kellie — Georgetown, TX
September 14, 2021
Awsome frame and awesome company to work with. Your assembly video was super straight forward and easy to follow along! Great experience!
Kyle — Clive, IA
September 13, 2021
Very impressed with the packaging & the product. High quality & easy to assemble. I am a repeat customer.
Susan — Port St Lucie, FL
September 11, 2021
Excellent! Very pleased. Great design and construction. Will order more.
Carl — Woodbury, CT
September 11, 2021
This is my third order. First rate service all-around. The quality of the product is superior. Packaging is above and beyond for fragile goods; not a scratch or ding on anything. No excuse to shop anywhere else for affordable custom framing.
Toby L — Crofton, MD
September 11, 2021
Excellent quality. Perfectly sized.
Michael — Overland Park, KS
September 11, 2021
Super easy process, with plenty of helpful instructions via the website, email updates, and included in the packaging. Thanks so much! Couldn't be happier! If anything, I'd absolutely love more frame color options, but what was available more than served my purposes!
Jae — SAINT PAUL, MN
September 11, 2021
Frame It Easy has made framing my art a hands on experience that is so cost effective that I can afford to do it! This was no exception. From the time I opened the box until I hung the art was about 45 minutes. It looks amazing and without Frame It Easy the piece of art would still be rolled up in a cardboard tube.
Jeffrey — LAKE OF WOODS, VA
September 9, 2021
The framing was easy to complete with more than enough materials. Thank you.
Jeanne — Lawrenceville, GA
September 8, 2021
My 3rd order from Frame it Easy, once again my expectations were exceeded. The frame dimensions are always exactly as they should be and the items always fit perfectly. It is a real pleasure doing business with this company.
Alexander — Greenwich, CT
September 8, 2021
Very happy with the frame! Such a good price for a custom frame, and the quality is even better than I expected.
Andrea — Albuquerque, NM
September 8, 2021
Just opened my second order; so glad I found this company. Everything on the site is first rate, from one of best walk-you-through-the-process ordering programs ever, to excellent prices, exceptional packaging, and speedy delivery.
Marilyn — Islesboro, ME
September 5, 2021
Thank you- order was perfect! I will recommend you to all my friends and it was made in USA! Prices are so much better than other websites and stores.
Anne — Baltimore, MD
September 4, 2021
I am absolutely blown away by how these turned out. I was looking for a more affordable alternative to in-store custom frames when i found this site. I was worried it was too good to be true and didn't want to get my hopes up, but the finished product exceeded anything I could've imagined! From sturdy craftsmanship to the additional beautiful colors, from the additional wall-hanger to the super-efficient packaging (and recyclable too!) - at every single point, these frames blew the competition out of the water. If I ever need custom frames in the future, I am 100% coming back here again!
Haley S — Fort Worth, TX
September 2, 2021
Quality all the way, and made in the good ole USA. FAST shipping and great communication.
ROBERT — SARASOTA, FL
September 2, 2021
Genuinely surprised with how amazing this frame was packaged, prepared, made, everything. I just ordered it pretty quickly out of impatience/necessity but it's not only perfect, it's got all the fixings to be durable and used forever. Beautiful, well made, really impressed. Thanks a bunch.
Storm Christine — Milwaukee, WI
September 1, 2021
Very easy website to manage. Products were shipped very quickly and arrived faster than estimated. Within five minutes they were on the wall and look fantastic! And for less money than anywhere else I have found.
Michael — PHILADELPHIA, PA
August 31, 2021
Hi "easy", We placed an order last week for one of your-custom-made-to-order frames. It arrived today And i want to tell you that it arrived in perfect condition ( no scratches, no marks….). We love it. Not only is it perfect for our project, but it arrived with recyclable packaging. No awful packing "peanuts" or excess plastic bits. Anyway, just had to email you with compliments…..for a great product. Sid and joy shapiro Order # 526016
Sid — Hercules, CA