Bring your best moments to life!
Professionally print and frame any size photo in minutes.
Choose any size, any color, any mat. It's simple, affordable and ships to your door in days.
Get Started!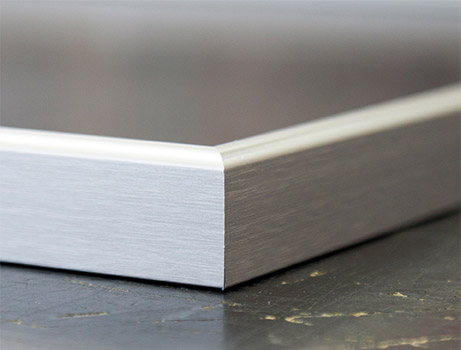 Just Build a Frame
Choose any size, any color, any mat. It's simple and ships to your door in days.
Start Building!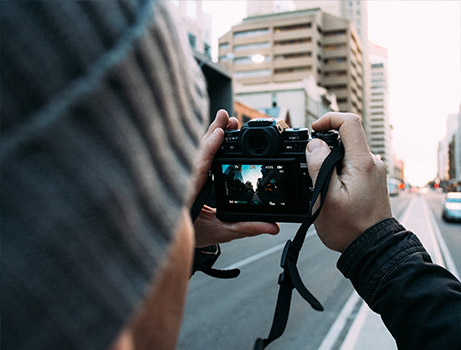 Upload Your Own Photo
We'll professionally print and frame your photo - just pick the size you want.
Start Uploading!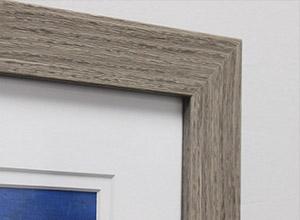 Shop
Choose from a number of frame and matting options or accessories.
Start Shopping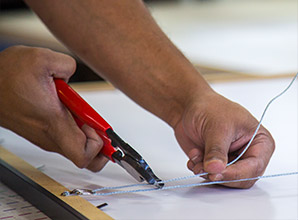 Our Story
In 2002, we set out to make framing simple and affordable.
Read More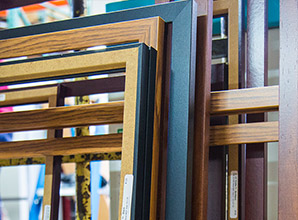 Have Questions?
We have answers. If you can't find the answer here, just reach out to us!
Find Answers
What Our Customers Are Saying...
July 28, 2021
Great job as always. Thanks Guy
Guy — Westport, CT
July 27, 2021
The frame is beautiful and exactly what I ordered. Fast delivery, great service, and fair prices. Thank you.
Terry — Austin, TX
July 27, 2021
I love my new frame. Great quality and super fast service. My artwork looks perfect in its new frame. Thank you.
Kathleen — Brunswick, ME
July 26, 2021
The frames were perfect! They fit my odd sized photos just right. I also really appreciate the included hanging hardware and the cleaning cloth. Thank you so much! Saved me a ton of money since I didn't have to go to a framing store to get them specially made.
Brenda — Anchorage, KY
July 26, 2021
The frame I ordered was exactly what I expected, arrived exactly when I expected it to, and I simply love it! I am very pleased with the quality, and it was so easy to insert my art work. I had it hanging on my wall in no time. I highly recommend this company and plan to order more frames from them in the future. In a world where things can be a bit chaotic or disappointing at times, I sincerely appreciated this smooth transaction.
Charlene — Gurley, AL
July 25, 2021
First time buyer. It came expertly packed and in perfect condition. The measurements were exact and my odd sized print fits perfectly.
Monica — OMAHA, NE
July 24, 2021
I am so impressed by the ease of ordering and the quickness of my products arriving! Everything was securely packaged to ensure the safe arrival of my two frames. I love that your products are made in the USA!
Kristel — STAFFORD, VA
July 23, 2021
Wow, couldn't be easier to get a frame in a specific size. Quick and exactly what I needed - not generic sizes from other sites for more money. And made in USA. What's not to love?
Susan — Wayzata, MN
July 22, 2021
Packed very securely, and all of the materials included feel very sturdy!
Evelyn — Charleston, WV
July 20, 2021
This company is just the best, high quality, very reasonable pricing, and I never have to think again about "will this frame fit my art size with this matte". Plus their company name is gold.
Seth — Chicago, IL
July 19, 2021
Hands down the easiest ordering and quality frame I've purchased. I ordered a metal frame to encase a glued puzzle. The shipping time was fantastic and installation took just a few minutes. The frameiteasy.com site is filled with tons of valuable information including how to measure your art to ensure your framed piece turns out perfect to your likely. I will definitely be ordering ALL my frames from them in the future. I also emailed their customer service with a question before completing my order and received a prompt and thorough response. Excellent in every way!
Jody — Battle Creek, MI
July 19, 2021
Wow!!!
Jessica — Winter Park, FL
July 19, 2021
I received my frame today and I am so very pleased. I couldn't believe how professionally it was packaged. They even included a hook to hang the frame on and a dust cloth to clean the plexiglass. I wholeheartedly recommend Frame It Easy.
Angel — HUNTSVILLE, AL
July 19, 2021
Amazing quality. Looks great. Built for horizontal or vertical hanging. Thanks so much!
Christopher — Monroe, NY
July 18, 2021
Frame It Easy made art-framing easier than I could have ever imagined! I placed my order right before the start of a holiday weekend and to my surprise, the frames arrived Thursday of the following week! I'm so happy with the shipping speed and quality of the frames. In addition, Frame It Easy was a fraction of the cost compared to other stores. Recommending Frame It Easy to all of my friends and family!
Kristie — Edison, NJ
July 14, 2021
This is my second framed photo from this company and when I received this second one day, done and packaged as good as the first one, I ordered another one. Moving forward any framing needs will be met with Frame It Easy. Outstanding work.
Vinny — Centennial, CO
July 14, 2021
Everything was wrapped meticulously. The frame was beautiful and added bonus that it's made in USA. Would definitely use them again.
Rachael — Avon, OH
July 11, 2021
My second order with Frame It Easy ... You guys are the best! The quality of the materials you use, the attention to detail (like attaching the picture hangers, wire, and felt pads to the frame), as well as the best price! Admittedly, I was fooled thinking I could get a better price with another company. The quality suffered, and I ended up paying the same price once everything was tallied. I won't make that mistake again. Thanks for delivering a great product!
Joseph — Boiling Springs, SC
July 10, 2021
How easy was that! Frames arrived and I had my pictures up in an hour. Great product and fast turn around. Thank you!
BERNADETTE — Buffalo, NY
July 10, 2021
It's perfect! Just the right shade of red and will make the gift perfect. I would love to send you a pic of it when it's done. Loyal customer? Oh heck yes!!
Sheila A — Battle Ground, WA
July 9, 2021
I am in love with Frame It Easy. I am a watercolorist who needs attractive, made to order, reasonably prices frames with a quick turn around. This company fits the bill. I will be back for more!
Helen — Roswell, GA
July 9, 2021
I've purchased custom-sized frames many different ways, but yours was the easiest to assemble I ever used. Bravo!
Robert — Chicago, IL
July 9, 2021
Delivered earlier than expected and perfectly fits my puzzle. Thank you for yet another great experience!
Lauren — Old Bridge, NJ
July 8, 2021
The pictures are beautiful! The packaging is as safe as a bank vault. Great service, quick delivery, easy to hang. We now have (20) of your framed photos hanging in our new home.
James — OCONOMOWOC, WI
July 8, 2021
Very carefully packaged, with clear instructions. It fits the picture beautifully. Thank you!
Emily Jo — Muncie, IN
July 6, 2021
Great service and nice looking frame!
Trip — Breckenridge, CO
July 3, 2021
Exceptional value, quality & secure shipping. Second purchase & 5 stars all around. Highly recommend.
Craig G — New York, NY
July 1, 2021
I am thrilled with this frame! I was skeptical about the acrylic cover but, the quality and look is outstanding! I had previously ordered a similar frame from amazon which I immediately returned due to its poor quality. This frame has far exceeded my expectations. I am not very handy but was able to do the complete set up with no issues whatsoever. I can now say without hesitation that Frame It easy is now my go to for frames. Thank you for this exceptional product! 10 STARS!!!
Amy — Glen Head, NY
June 29, 2021
Excellent. I made a good choice. Very impressed, too, with the care given when packing for shipment. Could not be happier. Thank you. Ken De Pree
Kenneth De — Schenectady, NY
June 28, 2021
Great Product. Perfect for small paintings I need to frame.
Mike — Argyle, TX
June 27, 2021
Everything was very detailed and easily put together. I liked that I didnt have to flatten out my rolled map or anything. Just followed the directions and it took no time and made me very happy!
Douglas — Hartland, WI
June 26, 2021
Exceeded my expectations. Color was exactly as depicted. Frame matte has a lovely chamfer that frames the picture very well. Packaging was well thought out to keep the frame safe during shipping. As they said in the old days of Ebay A++.
Matthew — Mount Vernon, IN
June 26, 2021
Fast shipping and good quality frames at a fraction of the cost of professional custom framing. Easy to assemble and install.
Jason — FISKDALE, MA
June 24, 2021
Pictures came in extremely well packaged. The frames fit my custom "art" perfectly. It also include everything you need to get the frames hung!
Colin — Chamblee, GA
June 24, 2021
Easy on-line design/ordering of professional quality GORGEOUS custom frame exactly as specified, and beautifully packaged for delivery... and at a very reasonable price.
Jade — SAN GABRIEL, CA
June 23, 2021
Impeccable quality and service. My double mats arrived quickly and packaged so professionally. FrameItEasy is the ONLY place to shop for all of your framing needs. Highly recommend.
CRAIG G — New York, NY
June 22, 2021
I've used Frame It Easy a number of times to frame my photography and have always been extremely happy with their results. I'm very particular about what I use to frame my photography and I find that the simplicity and quality of Frame It Easy's frames perfectly compliment my work without distracting from it. Most recently, I had them frame a "vintage patent" print I had created to compliment my vintage stereo system. It looks absolutely fantastic hanging above my 1969 tube amp. I have recommended Frame It Easy to a number of friends and they have all been happy with the results. I will definitely be recommending them again.
Greg — Norwalk, CT
June 22, 2021
First time using Frame It Easy - I am so very pleased with the product and price! I was skeptical (custom framing and ordering online - you just never know what you'll end up with!), but very happy with the outcome and will absolutely use them again!
Heidi M — Shelbyville, IL
June 21, 2021
The frame was perfect. The packaging really shows how much you guys care.
Martin J — Durham, NH
June 21, 2021
The frame was delivered on Sunday and I framed the puzzle as soon as it was delivered. I really like the frame and how easy it was to do. I showed the framed puzzle to a couple of my neighbors and they really liked the frame and the size of it. I now have it hanging in my dining room and it looks like it was just made to be hung there. In the future when I need a frame, you can count on me to order from you. I was so impressed with your already having the wire on it so all I had to do was unfasten the one side, put the puzzle in, fasten it in, fasten the wire and hang it. Thank you so much, Carol
Carol A — Eaton, OH
June 20, 2021
Packaged to perfection!!! Gorgeous frame!! Wire hanging and wall buttons included!! Will most definitely without a doubt order again!! Delivery time was very quick as well!!
Diane — Deltona, FL
June 20, 2021
Absolutely thrilled with how my wooden Derby frames came together! I ordered two very large prints (28x38) from a website under the impression that they would come framed and unfortunately I misunderstood. I've never framed anything myself and of course my prints required a custom frame so I was kind of intimidated by the process of acquiring frames. Also I already spend a lot of the prints, so I was hoping I wouldn't have to spend a fortune. I came across Frame It Easy in my google search and it was the most affordable and user-friendly online framing company by far! My frames came in a little under a week and it was super easy to put my prints in them and hang them up. I chose the non-glare acrylic and I'm glad I spent the extra money because it looks fantastic! This website will be my go to from now on.
Olivia — DES MOINES, IA
June 17, 2021
Their website did an excellent job at portraying the exact color I was looking for in my custom mat. Better than other comparable custom matting websites. Shipment was packaged very safely and shipped quickly.
Brandon — Gastonia, NC
June 17, 2021
If I could give you 6 stars, I would! We celebrated a 100th birthday, so I needed to frame the family photo. The double mat and frame were perfect! And once it arrived, it took about 5 minutes start to finish!
Susan — Cedar Rapids, IA
June 13, 2021
Thank you. Once again (my second order) you have pleased me with your product. It was received quickly, excellent quality, perfect fit, easy to install. I will order all my frames from you. So much better than making do with cheap store bought ready made and do much more affordable than custom framing stores.
Kristine — Hale, MI
June 12, 2021
Very impressed with the way the frame was packaged so securely and love the fact it's made in America. Very nice product and fast delivery
Michele — Mullica Hill, NJ
June 12, 2021
Absolutely exceeded expectations! Wasn't sure what to expect, and had never had custom sized frames made before, so I worried if I had the sizing just right, but the sizes were perfect. Was expecting them to be quite heavy, but they were actually really really lightweight, which is amazing! There is also wall mounting and hanging wires included, which I also wasn't expecting and is really nice! Though I plan to try and hang them with some command stick on wall hooks for now (I am using them for some smaller framed things, but the frames from here are so lightweight I think they will work with these frames as well), but I will save the provided hardware to use in the future when I move. Really love how lightweight they are honestly! And it was really unexpected. I need to frame a bigger poster sized thing as well, and might get the frame here too, just because of them being lightweight, since I want to be able to hang that with the command stick on hooks also. I will say setting up the metal frame was a little more complicated than I was expecting, but they send easy to follow instructions and it wound up being easy to do on my own, though maybe with a much bigger frame it might require two people. Frames were awesome, thank you!
Thackary — Savannah, GA
June 11, 2021
Great mat. Packed very well. Fast delivery. Good price.
Cindy — Saint Louis, MO
June 11, 2021
Second time ordering. Great Product, packaging, easy to follow thorough instructions. Will be my main source for framing from now on!
FRANCES — GLEN MILLS, PA
June 10, 2021
This is the most recent of several picture frames you've made for me. As usual, I am extremely pleased with the frame you made for me this time.
TOM S — BEVERLY HILLS, CA