Bring your best moments to life!
Professionally print and frame any size photo in minutes.
Choose any size, any color, any mat. It's simple, affordable and ships to your door in days.
Get Started!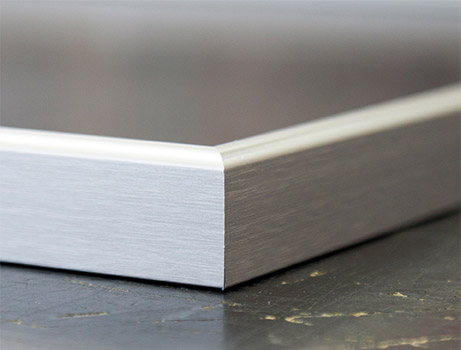 Just Build a Frame
Choose any size, any color, any mat. It's simple and ships to your door in days.
Start Building!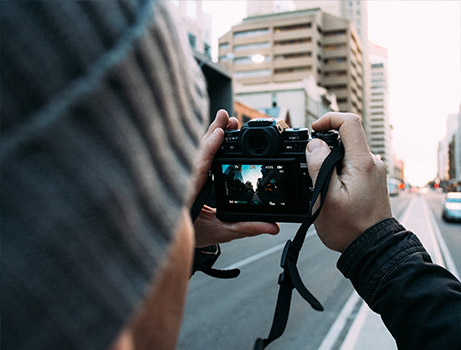 Upload Your Own Photo
We'll professionally print and frame your photo - just pick the size you want.
Start Uploading!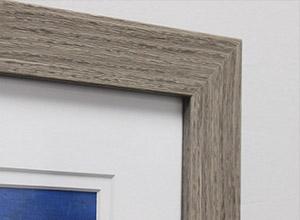 Shop
Choose from a number of frame and matting options or accessories.
Start Shopping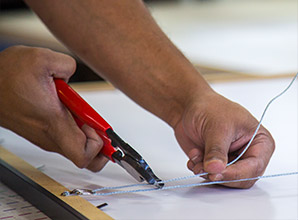 Our Story
In 2002, we set out to make framing simple and affordable.
Read More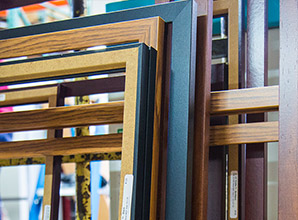 Have Questions?
We have answers. If you can't find the answer here, just reach out to us!
Find Answers
What Our Customers Are Saying...
True to measurement, high quality, and very well packaged!! Will be ordering a larger custom frame very soon for my other puzzle completion.
Frame It Easy is the best solution for getting exactly the frame you need! The customer service team was super generous helping me fix some errors I made in measuring my artwork and sent me new frames as a result. They were so helpful and the frames are perfect! 10/10 would recommend!
My frame was well packaged and arrived quickly. I assembled it easily and it looks great!
I was thrilled with the quality of this frame. I have 2 more orders to place asap.
Your frames are always of high quality. When I'm ask where I got my frame I always send them to you!
Love my new frame for my jigsaw puzzle. It fit perfectly and looks great. I plan to buy several more now that i know the quality and fit are so good. My granddaughter is going to love her new puzzle. She can remove it and make the puzzle herself or just leave it as a beautiful framed puzzle.
Fantastic quality product. Everything included to make a framing masterpiece! Ni worked at a custom frame shop for years and this product at this price is fantastic! Great company and made is USA!
Thank you so much - everything worked perfectly, and your instructions were so clear, even someone like myself, who is not a do-it-yourselfer could figure it out - great video!
Awesome craftsmanship and packaging, and I really appreciate having everything done regarding the hanger. All your helpful tips were great too. I'll definitely be purchasing more frames from you. Thanks!
Great service and product as always.
I love the frame the picture looks great.
Love the frames! After getting one a while back for a 1040 piece puzzle, I decided to get another one for a new puzzle I got. The colors and style perfectly matched what I was going for. Customer service is awesome too. I was having trouble customizing my frame myself because I wanted the same size frame as last time with a different sized mat, and they told me how to get that order in. Super fast response. Thank you!
THANK YOU! They came so fast, so easy to insert my prints. And look great.
What a great experience! I put off purchasing custom frames because of the price, and decided to take a chance on Frame It Easy and I'm glad I did. Frames arrived quickly and I'm so pleased with the quality. My weird sized artwork finally is ready for hanging! I will definitely recommend this website to people.
Great customer service and a great frame!
Completely pleased with both frames! They are well constructed with quality materials.
I wasn't quite sure what my experience would be having never ordered frames online before. But after ordering three frames in my first order, I am determined to be a repeat customer. The frames arrived exactly and precisely as I ordered. They are lovely and I appreciate how my framed art will look in my office. Thank you for a quality product and a wonderful experience.
Absolutely an awesome experience. From ordering to delivery within a week. Exceeded expectations. Well done!!!
The frame fit perfectly and looks great. It was simple to insert our artwork and hang it. Thanks so much.
Very Happy with the people behind Frame It Easy. I like to show off my completed puzzles now and then but wasn't sure about ordering a frame online. No more! The instructions for deciding on the size and type frame is straightforward and the customer service support before I made my purchase couldn't have been more helpful. Five stars all the way!
Beautiful work, I'm very happy with the frames.
Fastest delivery ever, and the frames are gorgeous, can't wait to frame my artwork. Great job!
I did a mistake in my measurement. The customer service offered me solution which surpassed any of my expectations. Very good customer service, I strongly recommend Frame It Easy. Thanks again.
Everything about the frame is perfect! It arrived well-packed and with no shipping damage. It was easy to load my poster in and the instructions were comprehensive and thorough. The quality is top notch and the measurements were spot on right down to the 1/8". I will definitely buy from this company again and wouldn't hesitate to recommend therm to family and friends. I also like the fact that's it's made in the USA
My frame is perfect and I will continue to use frame it easy!! Thank you for the perfect frame for my rare castlevania poster!
Absolutely the BEST frame I have ever purchased!!!! Excellent quality and construction. And the cleaning cloth was a nice touch. Couldn't do better!!!! Thank you
Frames are perfect. Easy to set up and look great.
Very pleased with these beautiful, custom, wooden frames and lovely made-to-order mats, all neatly wired and ready to hang with the included hooks. Thanks for packaging them safe and secure as well. You've made it easy and affordable to decorate our home with one-of-a-kind (oddly sized) paintings.
Love the custom size frames I ordered! Every detail is great, came with felt backing to protect the wall, wire to hang the pictures, the hanging nail and even a cloth to clean the acrylic. Would definitely recommend this company. So great that it is made in America and made so well.
I ordered 2 odd shaped frames and they are perfect. Beautiful wood and craftsmanship. The frames look like they are much more expensive than what I paid. I shopped online for the best price and and Frame It Easy was the best price. You won't be disappointed.
This is about the 4th frame we get from you and they've come out perfect every time. Your website is easy to use. Your service is fast and I love the quality. Thank you!
What a wonderful company! This is a great way to save money from the big framing stores! Shipping was fast and the product was easy to assemble and looks just beautiful! This is the second frame we have purchased from them and we will be back!!!
I have ordered 4 of your frames ranging from 30x48 to 16x20" in size. All arrived on time and with first class packaging. Frame quality is also top notch! I am satisfied with my purchase and will come back for more when the need arises.
The frames are nice and exactly what I ordered. Shipping and packaging were excellent. Great value for a good price. Thanks!
My frame and matte fit perfectly. Ordering was easy. I will definitely order again and recommend this site
Very nice frame! I love that you can order any size frame! Fast delivery! So glad my sister told me about this website. I will be ordering more! Thanks!
Ordering was quick, easy, and took the guess work out of frame size needed. I ordered three matted frames, two different sizes as well as two different mat colors. Received the order 30 minutes ago, on a Sunday, and all three prints are ready for hanging now. Thats how easy it is to put the prints in the frames. I will be doing business with them again in the future. Thanks!
Easy to order, quick delivery, beautifully created! Will be using Frame It Easy again!
Very helpful when I called with a question...good prices...great delivery time... but most important VERY easy to put my picture into it. I thought I would have to put the frame itself together, but it arrived assembled. It's beautiful! I will definitely recommend you to others and purchase from you again. Thank you for a great product.
Simple and easy ordering process, quick processing, great packaging. Received my frames within 5 days of ordering. Highly recommend.
Wonderful product above my wishes. Will recommend to friends and order again Thank You
I couldn't be more pleased! My order arrived right on time. The quality of the material exceeds my expectations. And the little cleaning cloth gift is greatly appreciated. I am a happy customer. Thank you!
I am a repeat customer! I am always impressed by the ease of ordering, and the high quality packaging. That, and it's ready to hang as soon as I open the package! It's clear this company cares about their product. Highly recommended.
Quality frame and materials! I couldn't be happier. Cut perfectly to size and works perfectly for this beautiful photograph. Really enhances the image and protects the artwork. I am please with your work and so affordable for being quality and American made. I am excited to order more frames from you!
Absolute perfect sizing. Thank you for that. The quality is good and exactly what I needed.
I ordered 3 mats from Frame it Easy and I accidentally purchased the wrong size. Christina helped me negotiate a new ordered and she was a dream to work with! I was able to get a new set of 3 matboards made. I received them today and they are beautiful. I couldn't have asked for better customer service or quality product. My documents are going to look great hung up in my office!
OMG these frames are amazing! They are custom made, and include all the instructions and hardware you need to hang them. I will definitely come back in the future! Thank you so much.
As always, the frames are of good quality! This is my second order and I don't think I'll pick any one else to make my frames. Plus, I'm supporting an American company.
This is the most gorgeously constructed, packed, and shipped frame. Everything was considered... a hook and nail, a cleaning cloth for the glass, felt squares on every corner so that the frame doesn't wobble against the wall, extra interior packing to protect the frame in shipping... I thought that this kind of pride in craftsmanship and consideration of the customer was long gone. I will definitely order from Frame it Easy again. Thanks a million!