Bring your best moments to life!
Professionally print and frame any size photo in minutes.
Choose any size, any color, any mat. It's simple, affordable and ships to your door in days.
Get Started!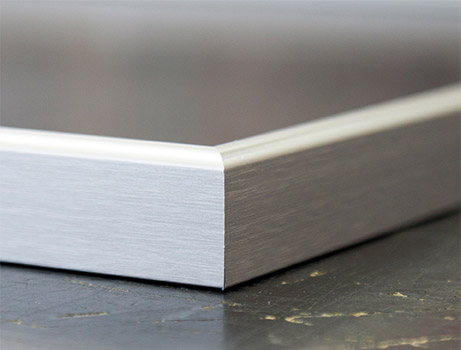 Just Build a Frame
Choose any size, any color, any mat. It's simple and ships to your door in days.
Start Building!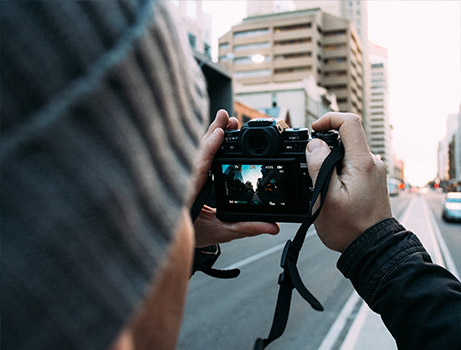 Upload Your Own Photo
We'll professionally print and frame your photo - just pick the size you want.
Start Uploading!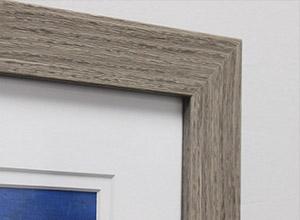 Shop
Choose from a number of frame and matting options or accessories.
Start Shopping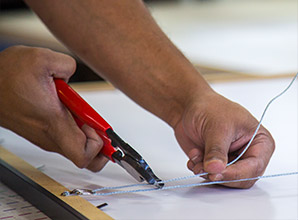 Our Story
In 2002, we set out to make framing simple and affordable.
Read More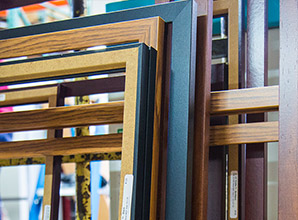 Have Questions?
We have answers. If you can't find the answer here, just reach out to us!
Find Answers
What Our Customers Are Saying...
August 2, 2022
Received the frame, it fits my matted print perfectly, and I'm very happy with this purchase. Thanks!
Carolyn — Monument, OR
August 2, 2022
Delivered just as ordered! Better than we expected!
Barbara — Westford, MA
August 2, 2022
I have ordered multiple frames from Frame It Easy. I am so so happy for their great frames, speedy shipping, reasonable pricing and awesome customer service. I could not be happier with my frames. Any time I want to frame a new piece, the first thing that comes to mind is Frame It Easy. I will never purchase a custom frame from anywhere else.
Patricia — Bedford, OH
August 1, 2022
You have exceeded my expectations. I wish the company great success. I would never buy a frame from anyone else.
Michael — Auburn, NY
July 31, 2022
The frame arrived in very sturdy packaging, it fits perfectly, and it perfectly matches the artwork. We are very happy with the frame.
Annette — Eastsound, WA
July 30, 2022
Beautiful frame, clean mat and simple ordering at 1/3 of the price at the art store! Thank you!
Kathy — Jackson, NJ
July 28, 2022
Easiest process ever! If I ever need to frame something, your company will be the first I reach out to! My print looks like a million bucks!!
Diane — Seabrook, TX
July 26, 2022
I love Frame It Easy. I've ordered at least three frames and am always pleased with the excellent quality of the frame itself and all accessory materials. The selection of basic frame styles and mat colors is great, and the sizing is perfect. And all at a fraction of what you'd pay at one of the big box hobby stores. Keep up the good work!
Shiela — Golden, CO
July 26, 2022
All excellent - thank you!
Leigh — Mill Valley, CA
July 26, 2022
Extremely prompt at answering questions and really friendly! Highly recommend!!
Hillary — Ramona, CA
July 22, 2022
I just received my 7th frame ordered from Frame It Easy. I absolutely love them all! The frames are top quality, the matting is beautiful, the art installation is simple. Thank you for a quality product!!!
Nina — Jerusalem, OH
July 22, 2022
silk screen fit the frame well. double matts were well cut, Thank you
Scott — Dunwoody, GA
July 21, 2022
Ordered several times for my law and tax related certificates, excellent products and reliable shipping!
Hui — Flushing, NY
July 18, 2022
This is my first purchase with Frame It Easy and I'm so pleased with the frames I received. They both are exactly as pictured online and fit my artwork perfectly. Assembly was very easy and clear directions are available if needed on the website and Youtube. A great experience all around - I will purchase frames here again.
Jane — Durham, NC
July 18, 2022
Excellent quality for the price! This is my second order, and I will continue ordering from Frame It Easy!
Denise — Winston Salem, NC
July 18, 2022
Very happy with my order. It is perfect! This is a great way to get your framing done without breaking the bank. Easy instructions for designing your frame. Shipping was quick. Item was packaged well. Love it! Already ordered two more.
Edgar — Emmitsburg, MD
July 17, 2022
Both frames are made really well & they look beautiful. Everything arrived in perfect condition & I was surprised at how fast I received my order. You guys are what I'd call professional craftsman. I've bought many frames in my life but none of them are made like these. Thanks again
Richard E — Canton, GA
July 17, 2022
Custom ordered 3 frames and all came safely packaged together. Delivery was quick and quality is great. Well made and color was accurate as pictured on site. Easy to order. Will definitely be my go to for custom framing. All measurements on frames were accurate to order. Great for framing those awkward measured puzzles.
Kim — Franklin, TN
July 16, 2022
Mat was perfect! I have an expensive, professionally matted picture and I wanted to change the mat. I had to cut the back off to replace it. I was nervous the new mat wouldn't be the same quality, but it was perfect. Very thick, high quality and it was extremely well packaged, arrived in perfect condition. Only took a week to be delivered.
Carey Jean — Wildwood, MO
July 14, 2022
Perfect once again, thanks
Bo — Philadelphia, PA
July 13, 2022
Thanks the frame was really good. Will order again soon.
Solomon — Austin, TX
July 13, 2022
I am VERY pleased with the frame I ordered! The construction was perfectly done and exactly fitted my canvas. It looks beautiful and the packing for shiping was exceptional! I will be ordering more! Thanks for the service and quality of your work!!!
Bette — Rapid City, SD
July 13, 2022
I always appreciate the accuracy of the frame size, the material the frame is made of, the hanger in the back, and the small touches of felt squares on the corners. Thanks for superb quality and shipping quickly.
Margaret — Pepperell, MA
July 13, 2022
The frame was excellent quality. Very pleased with the accuracy and attention to detail. It was also very carefully packed and the shipping time was quick.
Niko — Saint Louis, MO
July 12, 2022
Outstanding quality, service and price. I could not asked for anything more.
Joseph — Forked River, NJ
July 9, 2022
Very good quality frame. Nice color and design. Better than I have expected! It was delivered as promised.
Maryla — Las Vegas, NV
July 8, 2022
These frames are amazing! They look great and are easy to assemble. And the frames come with everything you need to mount the work properly and professionally. I couldn't be happier with this product and I'll definitely purchase frames from here in the future. The entire process was easy and seamless.
Frank J — New York, NY
July 8, 2022
I approached getting a valued picture framed with some trepidation. I never did this before and didn't know how to navigate the choices. Frameiteasy.com made it EXCEPTIONALLY EASY! I called and chose "speak with a human". The person who answered guided me through the process totally and was especially helpful by informing me that the percentage of increase in size for the picture I chose would not compromise the clarity. Frame and picture arrived on time, packed perfectly and ready to hang-it looks great!
Aaron — Chandler, AZ
July 7, 2022
I so appreciate the professional way that my frames are done. They arrive when scheduled and always look great on the wall. I keep telling friends about your service. Glad I found you.
Joan — Cottonwood, AZ
July 5, 2022
I received my photo frame this morning. I am very pleased with the look of the frame, - just perfect for a family photo. The directions were easy to follow for getting my photo in the frame, and the frame was well protected during shipping. Thank you most kindly.
Eileen Van — Anthon, IA
July 4, 2022
The picture was better than I expected. So many people have seen it and loved it. Good job I love it.!!!!
Darien — Knoxville, TN
July 3, 2022
Absolutely fantastic! The frames are better than I expected, I had some awkward sized prints and could not find anything standard and turned to you to meet the needs. I would have no hesitations in coming back in the future. The quality of the product is excellent, well packaged and great turnaround time. So easy to get the perfect fit. Very happy with my purchase!
Richard — Apex, NC
July 1, 2022
Absolutely thrilled with the matting I ordered; the dimensions are exact and it looks incredible. The price and shipping are unbeatable; 100% recommend!!
Eric — Collegeville, PA
July 1, 2022
great product, custom, shipped well and without excess shipping material. Overall couldn't expect/want anything more.
Iris — San Francisco, CA
June 29, 2022
The frame was as promised, a Beautiful frame and great quality.
Judi — Forest Hill, MD
June 27, 2022
It looks so beautiful! Just like I "pictured'" ha ha. Fast delivery too. And the website was foolproof. I can attest. Thank you!
Vivian — Perry, ME
June 24, 2022
The frame is beautiful and looks great with the cross stitch that I did. Will be ordering more frames in the future.
Catherine — Morganton, NC
June 23, 2022
Excellent quality and exactly as ordered. Great customer service. The packaging of the frames was outstanding and each picture was delivered with a protective film to protect it. Have done business with this company in the past and will do so in the future. Highly recommend without reservation.
TODD — Littleton, CO
June 23, 2022
This is not the first time ordering from Frame It Easy and it certainly will not be the last. We were hoping for an expedited order due to the loss of a family member, and the support team worked with us to try and get the print in time for the memorial service. We are extremely grateful to the team overall for their help - let alone the high quality printed piece.
James — Easton, PA
June 22, 2022
Looks great! Very affordable.
Robert Clinton — St. Charles, MO
June 21, 2022
The frame is PERFECT! It was difficult to find a frame with unique dimensions, but this one worked exactly how I wanted. It framed some art that I've had for 15 years!
Kelly — NORFOLK, NE
June 20, 2022
Excellent service and workmanship. Will definitely order again.
Sascha — Orlando, FL
June 19, 2022
My order arrived promptly, beautifully packed so in perfect condition. Everything exceeded my expectations. Highly recommend.
Richard — Roanoke, VA
June 15, 2022
This frame is beautiful, well constructed, and packaged very carefully to keep it perfect. Installing the artwork was super easy. It definitely exceeded my expectations.
Brandon — Lawrenceville, GA
June 12, 2022
Awesome product. Looks great. Very sturdy. Easy to get it together and up on the wall. Will be ordering more.
Zachary — Arlington, TX
June 12, 2022
Beautifully made! Shipped very quickly and was very carefully packaged to arrive in perfect condition. Thank you!
Donna — Rockford, IL
June 11, 2022
The frame and mat was exactly what I was looking for! It was easy to install with great customer service. Thank you!!
Rachel — Austin, TX
June 9, 2022
Beautiful frame! So very well made! D-rings and hanging wire already on, and hanger for wall included. This isn't my first frame from Frame It Easy so I knew it was going to be well made and beautiful! The metal things to hold your picture in place are strong and nice and long so it holds very well. Love it!
Kathy — Wilkes-Barre, PA
June 8, 2022
Loved my frame and your shipping charges were 1/2 of what I paid previously for a custom frame. Thank you, I will be back
Carole — Attleboro Falls, MA
June 8, 2022
Couldn't be happier with your service! Easy to use interface to design my frame, fast turnaround, outstanding packaging, excellent instructions and quality. Great job! I'll come back any time I need to frame something!
Mike — CHARLOTTE, NC