Bring your best moments to life!
Professionally print and frame any size photo in minutes.
Choose any size, any color, any mat. It's simple, affordable and ships to your door in days.
Get Started!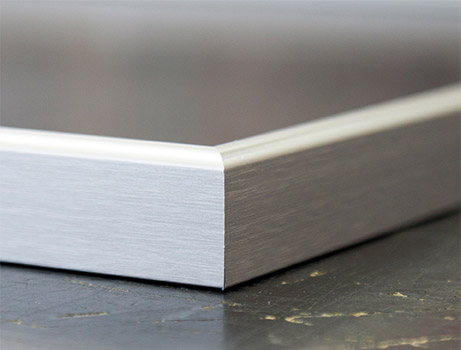 Just Build a Frame
Choose any size, any color, any mat. It's simple and ships to your door in days.
Start Building!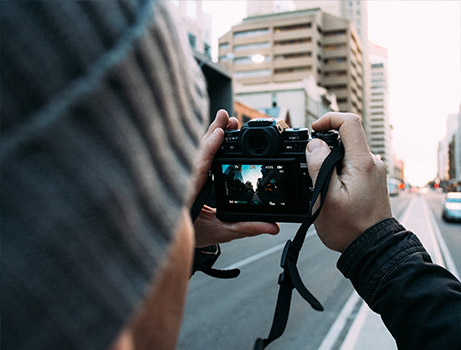 Upload Your Own Photo
We'll professionally print and frame your photo - just pick the size you want.
Start Uploading!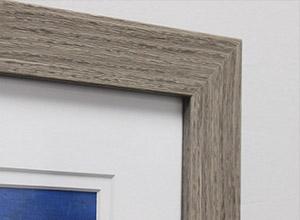 Shop
Choose from a number of frame and matting options or accessories.
Start Shopping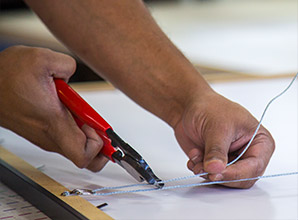 Our Story
In 2002, we set out to make framing simple and affordable.
Read More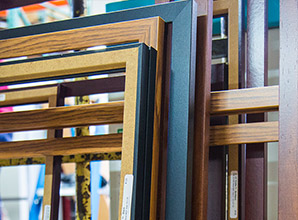 Have Questions?
We have answers. If you can't find the answer here, just reach out to us!
Find Answers
What Our Customers Are Saying...
September 26, 2023
Love your frames... I frame various size puzzles. Your frames are the best quality. A little pricey but worth it!
Candace — Kansas City, MO, MO
September 17, 2023
I LOVE THESE FRAMES! I'm a return customer because the service is top notch and the prices are reasonable. High quality wood frames, lovely matting that is accurately cut. The acrylic is nice and doesn't give that warped look in the reflection. I'm always pleased with my orders.
Angel — Portland, OR
September 16, 2023
It has been a goal of mine to frame my precious artwork I've collected throughout my travels around the world. Frameiteasy was the most adorable and quickest option. I couldn't be more happy with the final result!
Kimberly — Canton, CT
September 14, 2023
Frames look great!! And easy to set up and hang - thank you!!
Rosemary — State College, PA
September 14, 2023
Wow! What amazing pictures!! Everything from the packaging to the quality of the prints and frames are TOP NOTCH!! So impressed!!!
Tanya — Murfreesboro, TN
September 13, 2023
Once again you folks have done a great framing job. The framed photos look great on my wall. Thanks for the quick turn around and excellent packing.
Joe — Newtown, CT
September 12, 2023
I am so pleased great professional work now 2/2 jobs. thank you so much.
Claudia — Kent, WA
September 11, 2023
EXCELLENT QUALITY......FAIR PRICE......SPEEDY SHIPMENT. HIGHLY RECOMMENDED. FRAMEITEASY IS AS GOOD AS IT GETS !!!
Matthew — Malden, MA
September 8, 2023
Exactly what I wanted. Dimensions are precise. Options, colors and your entire process worked perfectly. Looking forward to more framing projects. Thank you!
Ryan — Rochester, MI
September 5, 2023
This frame is beautiful and absolutely perfect. It looks great with my cross stitch project. You are definitely my go-to place for frames!! Thank you very much!
Kathy — Carmichael, CA
September 3, 2023
Received package as promised, without incident - everything was very well protected and secured. Opened, installed artwork, and closed it up. I could not be happier. Excellent service, product, and delivery. My artwork is appreciative and I would definitely use you again. It is nice to find that quality is still available out there.
Wanda — Langley, WA
September 2, 2023
EXCELLENT QUALITY...FAIR PRICE...FAST SHIPPING....FRIENDLY SERVICE. I HAVE PURCHASED MANY FRAMES FROM "FRAME iT EASY" AND THEY ARE THE BEST WITH A NICE SELECTION TO CHOOSE FROM. HIGHLY RECOMMENDED !
Matthew — Malden, MA
September 1, 2023
Really impressed with the packaging and the frames we ordered
Nicholas J — Pompano Beach, FL
September 1, 2023
Came out perfect and looks great.
Patrick — Key Largo, FL
August 30, 2023
Very timely, well packed, custom size, and clear instructions. Looks beautiful and well made. Thank you!
Marilyn — Santa Barbara, CA
August 26, 2023
Beautiful and well-constructed. My son loves it.
Patricia H — Madison, MS
August 25, 2023
Well packaged. Frames in great condition. Great color instruction sheet for hanging, along with hanging hardware. Great for the cost. Couldn't do custom frames cheaper anywhere in person for the unusual dimensions I needed.
Sarah — Columbia, SC
August 25, 2023
Always quality craftsmanship! I have been using Frame It Easy for years. I haven't found anyone else that makes it this easy to get a photo printed, matted, and framed at a reasonable price. The white labeling option is an added bonus.
Jonathan — Columbus, OH
August 24, 2023
I measured my art that were both wonky sizes, and ordered frames to those specific measurements. Both of my prints fit like a glove. The provided instructions for installation were clear and very simple. Most impressive frame packaging from any frame I have received in the mail. Definitely will be using again for future needs.
Michael — Portland, OR
August 19, 2023
Amazing quality & fast shipping. We are in love with our picture and smile every time we look at it. Thank you so much.
Ashley — Monroeville, PA
August 18, 2023
Love the frames. I think this was the 3rd i bought. All great quality, and perfect measurements.
Doug — West Columbia, SC
August 17, 2023
What a great experience! I had never ordered large-format frames before and was looking at some options online (cause who goes to a physical store anymore 😉), and this was by far the easiest process and best prices. Ordering was a cinch. I loved being able to upload my artwork and see changes I was making to the matting colors in real time. I also liked the gauge that told me what DPI quality would be as I enlarged or decreased by custom frame size. They've done a great job crafting their platform for user experience, it was a really smooth process. I actually tried it with other sites and left midway through because it was too cumbersome. Then besides that, the pics arrived in less than a week, so the turnaround time was really fast. The packaging was done really well to protect the images from damage, and everything just looks so so nice.
Morganne — Wahpeton, ND
August 15, 2023
My orders turned out great. Excellent ordering process, and packaging was very sturdy and complete. The finished frames look great on my wall. Have recommended to friends.
Angela — York, PA
August 15, 2023
Looks great, works great!
Michael — Pensacola, FL
August 14, 2023
Love the frame and mat. Our print was an awkward size and the frame works perfectly with our print. Easy to assemble and wall ready. It even came with a nail and hook.
Susan King — Pittsboro, NC
August 13, 2023
This a very good quality frame and it fit the custom specs exactly. It arrived quickly, and I like how Frame It Easy listed the inside and outside dimensions for clarity! You all are great - I'll be back again for sure!
Daryl — Washington, DC
August 13, 2023
Beautiful frame,sent fast and safe!!!! I'll definitely be buying more.
Kevin — Groton, CT
August 13, 2023
Amazing print quality, packaging, and mats! Well worth the money.
Sarah — Chicago, IL
August 5, 2023
I'm really happy with the frame and matting! Thank you so much for the great job!!!
Debera — Danvers, MA
August 4, 2023
I'm very happy with this first experience ordering from Frame It Easy. The package arrived quickly and in perfect condition, the quality of the frame is excellent, and I appreciate the wire, bumpers, and other fittings that come with it. As a first-time DIY framer, I'm also glad for the easy-to-follow instructions that come inside. I expect to be trying more framing on my own, with Frame It Easy as my go-to!
Jared L — Hartford, CT
August 2, 2023
Love the product. Exceeded my expectations. Between the ease of ordering, the quality of the product, the price, and the speed of delivery I'll definitely order from Frame It Easy again.
Amy — Freeport- ME, ME
July 29, 2023
WOW! What a great experience! Not only was the price right, but the end product was perfect! My photos and frames were exactly what I wanted. And they were packaged so that everything arrived in a timely manner and protected from any possible harm during the delivery. I would highly recommend this company and will definitely use them again.
Daria — Bridgeville, PA
July 29, 2023
As always great looking frames and excellent customer service. Thank you Again
Terry — West Fargo, ND
July 29, 2023
Thank you for another beautiful frame! As an artist who enters many shows I love the ease of getting my paintings into frames by your company! The website makes it so easy to see my work in the right frame, pick the mat colors that I like and get a quality product for a reasonable price. I'll always choose frame it easy for my framing needs!
Maggie — Charlton, MA
July 29, 2023
I have purchased 3 frames already and every one has been PERFECT! Very beautiful and shipping was quick. Extremely satisfied.
KAREN — SPRING CITY, PA
July 29, 2023
I have purchased 3 frames already and every one has been PERFECT! Very beautiful and shipping was quick. Extremely satisfied.
KAREN — SPRING CITY, PA
July 28, 2023
I love doing business with Frame It Easy! The ordering process is easy and help is available for any questions. It's all good!
Doug — Charlottesville, VA
July 27, 2023
I've been stressing about getting a concert poster from the late 90s framed for a few years now. It's a gift for my brother and I wanted it to be nice, but not fancy. The frame is perfect! Everything was easy, from ordering to putting the art in the frame. The packaging was secure. The frame was in tact. The instructions look too easy, but it really is that easy. The wood frame is exactly the width I wanted and it's very light weight. I have several other things that need framing, so I'll be placing my next order soon!
Camille — Sandy Springs, GA
July 27, 2023
I like that they offer economical framing and the plexi glass looks just like real glass. The finished product with my artwork looked like I had it professionally framed. The online building tool was easy to use and the tips helped me order my mat and frame perfectly. I am very pleased. Thank you!
Jessica — Lynchburg, VA
July 26, 2023
Love the frame. It arrived quickly and it was easy to put my artwork in the frame. Wonderful instructions. The print looks great in the frame you made. Thank you.
Christine — Fenton, MO
July 25, 2023
This company is outstanding!!! It was very easy to customize my frame and there were so many choices!!! It was extremely well packaged and arrived sooner than I anticipated. Well done!!!! I'm recommending you to my friends on Facebook!
Scott G. — Salt Lake City, UT
July 24, 2023
I couldn't be happier with Frame It Easy. The process to choose the frame and mat was easy to follow and the selection was great. My frame arrived within a week and I was able to frame my artwork myself in just a few minutes. The cost was significantly lower than if I had taken my artwork to be done. Will definitely be using Frame It Easy again.
Robyn — Portersville, PA
July 20, 2023
I've been very happy with everything I've ordered with you. The frames and mattes arrive safely packed and the quality is excellent!
Kevin — Wallingford, CT
July 15, 2023
Ordered Hanover in satin gold. Perfect! The prints look great in them. Very happy!
Bonnie — Philadelphia, PA
July 12, 2023
We absolutely love the ability to have a custom frame without all the hassles. Just bought a 3rd frame to match 2 previous frames and it's perfect. Same colors and awesome
Miguel — Port St. Lucie, FL
July 11, 2023
MORE OF THE SAME FROM FRAMEITEASY AND THAT IS.... "PERFECTION". EXCELLENT QUALITY....FAIR PRICE....FAST DELIVERY. THE BEST !!! THANK YOU !
Matt — Malden, MA
July 8, 2023
I was so very pleased with this order. The packaging was awesome, everything came in tact and I can use the packaging as I transport the art to shows. The product was perfect sized as ordered. Frames came with all hardware needed and I will be proud to show my paintings in my first ever show.
Mary Ann — Reedsville, PA
July 8, 2023
Well made, attractive frame; I'm very pleased.
Robert E — Brookings, OR
July 8, 2023
IF YOU ARE LOOKING FOR PERFECTION IN A FRAME AT A VERY FAIR PRICE....YOU NEEDN'T LOOK ANY FURTHER THAN "FRAME IT EASY " !!! HIGHLY RECOMMENDED !!!
Matt — Malden, MA
July 7, 2023
I am SO VERY thankful to you for getting my frame ready and delivered ON TIME so that I can surprise my granddaughter with this birthday present!
Craig — Romulus, MI