Bring your best moments to life!
Professionally print and frame any size photo in minutes.
Choose any size, any color, any mat. It's simple, affordable and ships to your door in days.
Get Started!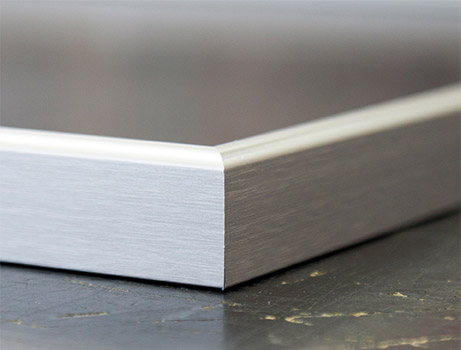 Just Build a Frame
Choose any size, any color, any mat. It's simple and ships to your door in days.
Start Building!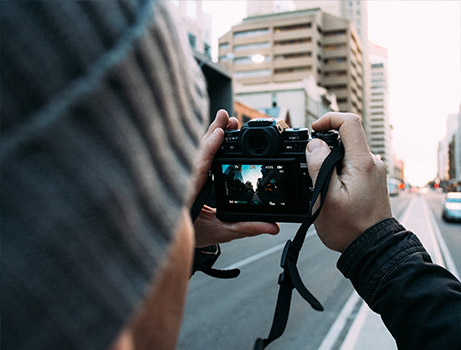 Upload Your Own Photo
We'll professionally print and frame your photo - just pick the size you want.
Start Uploading!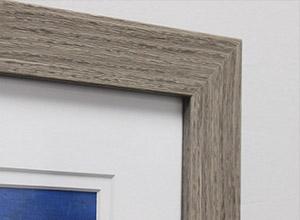 Shop
Choose from a number of frame and matting options or accessories.
Start Shopping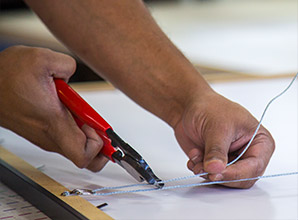 Our Story
In 2002, we set out to make framing simple and affordable.
Read More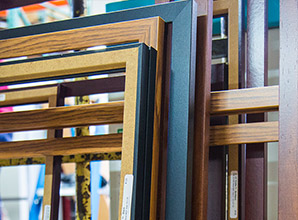 Have Questions?
We have answers. If you can't find the answer here, just reach out to us!
Find Answers
What Our Customers Are Saying...
March 24, 2023
Reasonable price, high quality, prompt delivery, and precisely what I ordered.
Joan — DETROIT LAKES, MN
March 24, 2023
My frames arrived today and they are absolutely perfect and the craftmanship is magnificent. Packing and shipping was outstanding. Price was beyond fair !! Service was super !! Frame It Easy is the best and I am preparing my next order. You have made me very happy ! Thank you !!! Matt/Boston
Matt — Malden, MA
March 23, 2023
Everything was great! Very well packaged for protection. Easy assembly. I will recommend your company to my friends and family that are in need of faming any artwork or photographs. Thank you so much!
Michael — Holden, MA
March 23, 2023
I am absolutely 100% pleased with my entire experience of "Frame It Easy"! Just as the name of the company states, it was so easy to get this order to exactly what I wanted, and the quality of the frame met every expectation of mine!
Frank — Binghamton, NY
March 21, 2023
Love, Love, Love my frame!! Super easy to unpack and display the art I purchased. Awesome finished product!!!
Kelly — York, PA
March 17, 2023
Great job! Appreciate the quick and professional work. Frames / matting fit perfectly.
Jay — Wales, WI
March 12, 2023
Absolutely fantastic quality! Love the amount of freedom they give you when customizing your frame to fit your artwork! Everything came included to make it display perfectly too. Definitely gonna be my go to when I need a custom frame done for my posters.
Johnathon — Sarver, PA
March 11, 2023
Everything was according to measurements. For the money, this was a really nice frame and well put together. I am happy with it.
Anita — Hershey, PA
March 11, 2023
Everything worked out perfectly. Thank you.
Philip — SEA CLIFF, NY
March 11, 2023
I recently placed my first order of 5 various sized frames and within days I received all the frames in a very well packed box!!! Super job packing!! As I began to install the art work into the custom frames, I was amazed at the accuracy of the sizing and fit of each!! Also that all the needed hardware was included to hang for display. I can't say enough how satisfied I am with my first of many future purchases. I fully recommend this service and wished I had found them sooner! I do have one recommendation or request....you may want to offer a more ornate traditional type wood frame with Gold or Silver gilding for fine art work on canvas. I am asking so I don't have to go to any other framing vender in the future.
Keith — Sutton, MA
March 10, 2023
This is my 3rd frame and definitely very successful. I was hesitant about the red, was it as close to what I wanted as I thought, or would it clash with the red berries. Your colors come across very true, at least on my iPad. I have at least another 10 prints waiting for my funds to catch up to my wishes. Without your very reasonable pricing, I think I would not have even one done. Thank you!
Ann — Happy Valley, OR
March 10, 2023
every thing looks great i will be ordering more through as soon as i get some of my stuff sold
Michael Raymond — MILFORD, CT
March 9, 2023
My frames came today and I LOVE them. Such high quality, reasonably priced, well packed for delivery and American made.
Kimberley — Chicago, IL
March 8, 2023
Beautiful frames. Came quickly. Will definitely use again.
Elaine — Lake Elsinore, CA
March 7, 2023
Thank you…very happy with my frame! Very carefully packaged & complete. I would certainly consider ordering from you again.
Patricia — North Kingstown, RI
March 7, 2023
So far so good. Thank you.
Stephanie — Malden, MA
March 7, 2023
The entire frame came assembled and was extremely well-packed for shipping. The frame and plexiglass were all perfectly cut to the exact size. The poster fits in just right. The framed poster looks terrific on the wall using the included hardware. An added bonus is it's from Connecticut and American-made! I look forward to ordering more frames from Frame It Easy.
Jon — New York, NY
March 6, 2023
Great frames! I will definitely use your services again. Thank you!
Cecile — Havertown, PA
March 3, 2023
The frame arrived quickly after ordering and it was perfect. We ordered a frame for my wife's undergrad and master degree diplomas and are very happy with the quality of these products. They look great and will definitely order from these people again!
Daniel — Indianapolis, IN
March 2, 2023
I am so happy with this frame! I was not sure what to expect given that this is my first time using this service and I am very impressed. The frame looks great, feels very well made and the shipping package was very profesional! I will definitely use this service many times in the future!
Carlos Sainz — Somerville, MA
March 1, 2023
Excellent, precise work; it now occupies a place of honor in our home. And the packaging was superb -- impervious to the depredations of delivery companies. Well done.!
James — San Jose, CA
February 26, 2023
Just wanted to say thank you! The frame is perfect, and love the attention to detail. The thoughtfulness in including any potential hardware I might need is appreciated. And it looks great!
Wendy — Winchester, VA
February 25, 2023
I was worried about ordering a frame on line but am very happy with what I received. It came within the time range promised and was well packed. The frame is attractive and sturdy. I was anxious about having to insert the artwork and wire the frame but the written instructions that came with it were clear and simple. The only thing I was confused about was how to insert the springs behind the frame, so I accessed your online video and fast-forwarded to the part that demonstrated how and where to put them in. The whole assembly took less than 10 minutes.
Naomi — Irvington, NY
February 25, 2023
Super super fantastic. Takes all of the guess work out of framing super happy to have come across this company.
Lea — Brooklyn, NY
February 24, 2023
The frame and double mat are beautiful and make my artwork really stand out!!
JOYCE C — Holly Springs, NC
February 22, 2023
Could not be happier with the website, the process, the packaging, and the final product, six framed pictures of Zimbo, our recently deceased dog. Everything was perfect and I give my most enthusiastic and highest possible recommendation. Thank you so much for such thoughtful, professional work. The website is very easy to navigate and makes it fun to try different frames, mats, etc. The feature that provides automatic feedback regarding the quality of the image per print size at different distances is a real bonus, and alleviates worry. And the prices are very reasonable. You have a great company rolling along and I hope you're getting lots of business and stay committed to your excellent quality of work in every nook and cranny, all the little details. I'll definitely be telling my friends and colleagues and will be using you again. Thanks again! — Jay Jackson.
Jay — Fort Wayne, IN
February 22, 2023
top notch! packaging was excellent - you could throw it off a 3 story building and nothing would happen to it! frame is impeccable, not a gap in any of the corner edges. solid picture frame, photo and glass excellent!
Ryan — Jonesborough, TN
February 21, 2023
Picture and frame were absolutely awesome. Your packaging is by far the best I have ever seen. I will recommend you to friends and family and will surely be ordering from you again. Great job!
FRED R BINGAMAN — YORK, PA
February 20, 2023
Extremely happy with your service! This is the second time I've purchased frames from frameiteasy. Very pleased. Followed instructions for measurements and the art work looks beautiful! It's worth the cost and patience to receive them. Quality work every time, Thank you!
Minnie — Jarrell, TX
February 18, 2023
I'm very impressed with your product and service ! It's rare to find these days! Already planning to order additional frames . Thank you ! Glenn
Glenn — New York, NY
February 16, 2023
Excellent transaction thank you great frame
Michael — Wallingford, CT
February 16, 2023
Perfect fit and came with all the necessary hardware for assembling frame and hanging!
Jeanette — Prescott, AZ
February 16, 2023
Wow, exactly what I had hoped for and really well packaged. I could not be happier with this purchase
Andrew — Brookline, MA
February 16, 2023
Amazing customer service. They'll make sure you get exactly what you need to make your artwork look its best.
Ryan — Coralville, IA
February 15, 2023
Received my frames. Very happy with them. Quality work at an affordable price. Best of all, they are American made.
Pamela — Mercer, PA
February 14, 2023
Wow. Thoroughly impressed! The frame is beautiful and fit my unusual sized painting to a tee. I've never seen such secure fasteners and even came equipped with all the needed hangers that most ready-made store frames don't have. I also never saw such secure packaging. It was a breeze to put together too. Thanks for the beautiful work!!
Jean — Grand Rapids, MI
February 14, 2023
I just received it moments ago and we already having it hanging on the wall! Great quality. Looks wonderful.
Laura — Yorkville, IL
February 13, 2023
My white metal frame came packaged very securely, was a breeze to assemble and hang thanks to the included hardware, and looks great on the wall. I'm very satisfied and would definitely order custom-size frames here again.
Daniel — Seattle, WA
February 10, 2023
Love the frames! So easy to customize size and mats.
Tara — Frederick, MD
February 8, 2023
Great quality for a good price
Juan Carlos — Miami, FL
January 28, 2023
I had given up on framing several irregularly sized prints until I found Frame It Easy. I able to order custom sized frames in exactly the right style for a great price! 5 frames for the price of one at another store. The shipping was on time and very well package. No damage or issues from shipping! Putting my art in was easy and straightforward! So glad I ordered from Frame It Easy!
Matthew — Chapel Hill, NC
January 28, 2023
Great frame and thoughtfully packed.
Greg — Hillsborough, NJ
January 26, 2023
Excellent quality, and excellent professional packaging and presentation— very impressed. It's refreshing to see a company that takes such pride in their customer service and products.
Diane — Milford Charter Township, MI
January 26, 2023
Thank you so much for the mats! They are perfect and make my artwork look beautiful!
Melanie — Sahuarita, AZ
January 21, 2023
I am so happy with my frame. I have just begun doing small square watercolors and my painting looks perfect in the frame. Vary impressed with the quality and it was so easy to order. Will definitely be a repeat customer. Sorry I can't send a photo because I am not on any social media sites. Pam
Pamela Diane — Mercer, PA
January 18, 2023
Thank you for the prompt response. Your customer support is excellent !
Dennis — Pompano Beach, FL
January 18, 2023
First time purchase. Nice quality and easy assembly
Maureen — Media, PA
January 18, 2023
Dear good friends at frame It Easy. This is my forth frame from you and , as usual, perfect in every way ! It arrived clean and undamaged and a day early ---viva U.P.S. ! You folks are the best ---thank you thank you ! Autumn
Autumn — Corcoran, CA
January 18, 2023
I love them!! I started with two so I could see the quality and it is excellent! The frames align perfectly at the corners and the matte is cut clean and straight. I have a double matte with a 1/8" reveal so the clean straight line was critical. I will be ordering more! Thank you!
April — Arden, NC
January 15, 2023
Packaging was excellent. the frame was well protected and marked fragile. No signs of mishandling during packaging or shipment. The frame is beautiful and exactly as I imagined. Well crafted, nothing felt cheap or as if corners were cut. a premium frame. The instructions sent were clear and effective. It came with quality hangers which I used to place the frame on the wall. I didn't feel the need to use different hangers than the one sent. Well worth every penny spent on this frame.
Lyndon — Manassas, VA