As we conclude our state guide tour, we want to say thank you for sticking with us! 50 stops, 1 a week, and thousands of amazing things to do and see all across the United States. While this year we ran into some trouble and weren't able to travel as we planned to, we hope you still were able to get some ideas for when you can finally travel again. The United States is filled with so much adventure and beautiful sites, that you may not have realized existed.
If you missed our United States tour, we started in alphabetical order with Alabama working our way to Wyoming. We started this state tour because of all the amazing photos our customers sent us from all over!
Whether you were able to get some traveling in last year when we first started our tour or have some photos from past vacations, give them the grand display they deserve. Nothing brightens your day quite like seeing your favorite photos of the places that make you happy. So let's get framing!
Choose Your Photos
The first step is always the hardest, narrowing down all your great photos to just a select few to have framed. Get all your favorite vacation photos whether it was the view at Yellowstone Park or your family enjoying the California beaches and choose a few to frame. If you're planning on creating a gallery wall you'll get to choose more options.
If you traveled with friends or other family members, framed photos also make fantastic gifts. They're personal, one-of-a-kind, and never go out of style!
If you don't have a favorite photo or are looking to purchase photos from your favorite states 50 States of Beauty sells beautiful map drawings of the states in a unique way that are filled with illustrations and icons that represent each state.
Another option is to get a custom map print from Etsy that you can download and upload right to our website. Custom map prints are a great option if a city or area is special to you! You can add details such as street names or coordinates as well.
Design Your Frames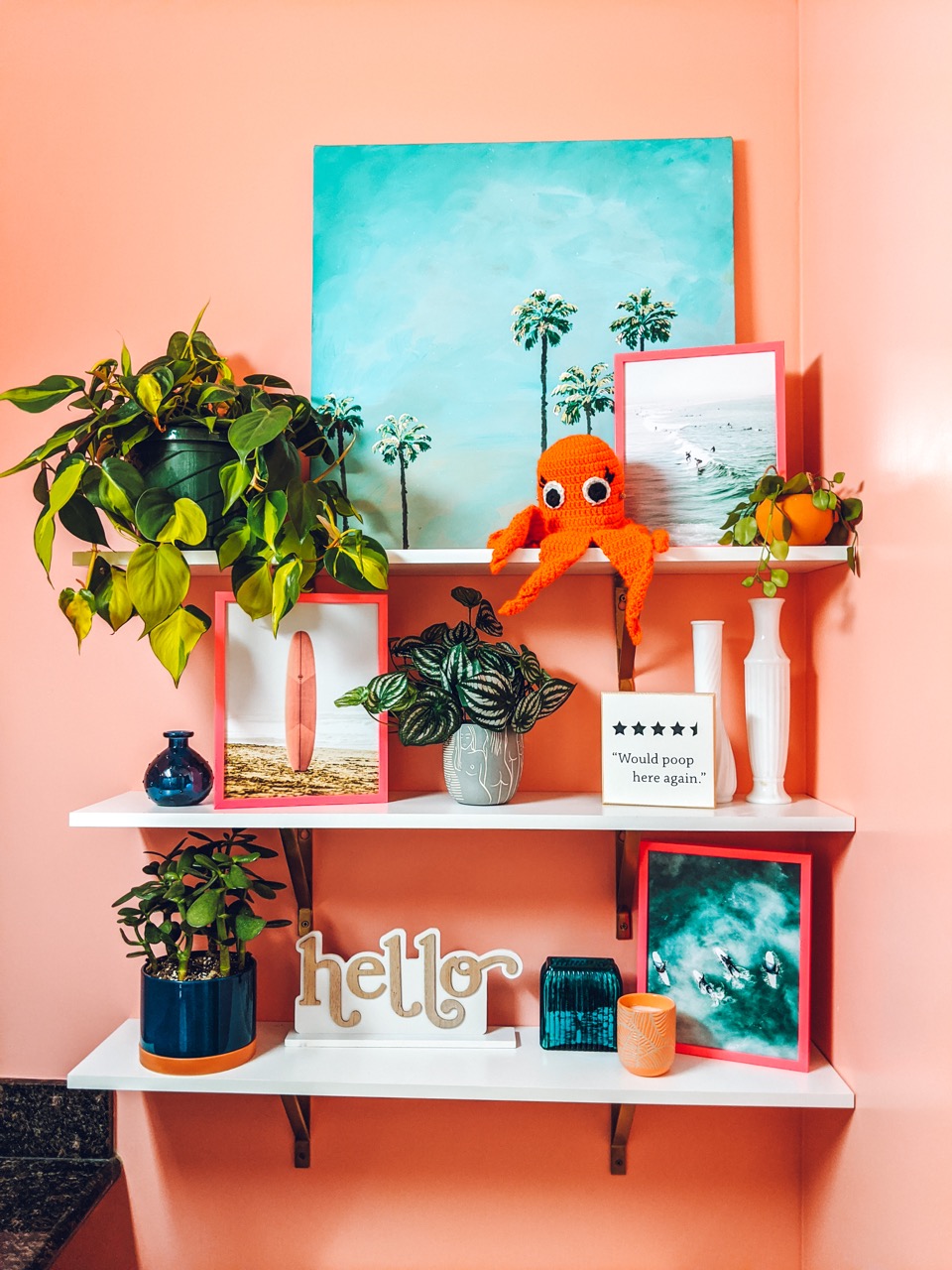 The next step after you have gathered all your photos is to head on over to our Frame Designer to start designing your frames. In our opinion, this is the fun part! We take pride in making this process as simple as possible for our customers. Our Frame Designer has four easy steps:
1. Enter your "Art Size" which will be represented by the size of your photo. If you are uploading your photo, we will print, mount, and frame your photo so that your frame will arrive ready to be hung. If you are uploading your art to our site, you will also need to choose the type of paper you would like us to print on. We offer both Photo Paper and Art Paper. If you already have a physical copy of your photo, simply measure the photo which will represent the Art Size on our site.
2. Choose your frame style. We have 8 frame styles, 5 metal frames, and 3 wood frames with over 18 frame colors. Remember — go with what works with your style!
3. To mat or not to mat? A matboard (also referred to as a photo mat, frame mat, or matting), is a cardboard-like material that serves two purposes: to protect your artwork from damage and to enhance the look of it. You have the option to add a single or double matboard, or none at all. We suggest if you are adding a matboard to add a color that is going to enhance your picture. Look for small colorful details in your photo, such as an accessory, an article of clothing, or even something in the background of your photo that will give your photo that extra POP it was looking for!
4. Finally, your cover! Last but certainly not least is choosing your cover. We have two options for covers, our clear acrylic which is most conventional and almost like looking through glass. If your art is colorful, clear would be the best option, as it would not soften any of the colors in your photo or artwork. However, the clear finish is reflective, and it could cause glare if placed near a window, where the sun would shine through. The other option is our non-glare acrylic. This will soften the color of your artwork, so we recommend using it if your overall piece doesn't have bright colors, or is entirely in black and white. Non-glare acrylic will also diffuse sunlight that hits it, which would make your artwork more viewable if it's near a window.
Create Your Grand Display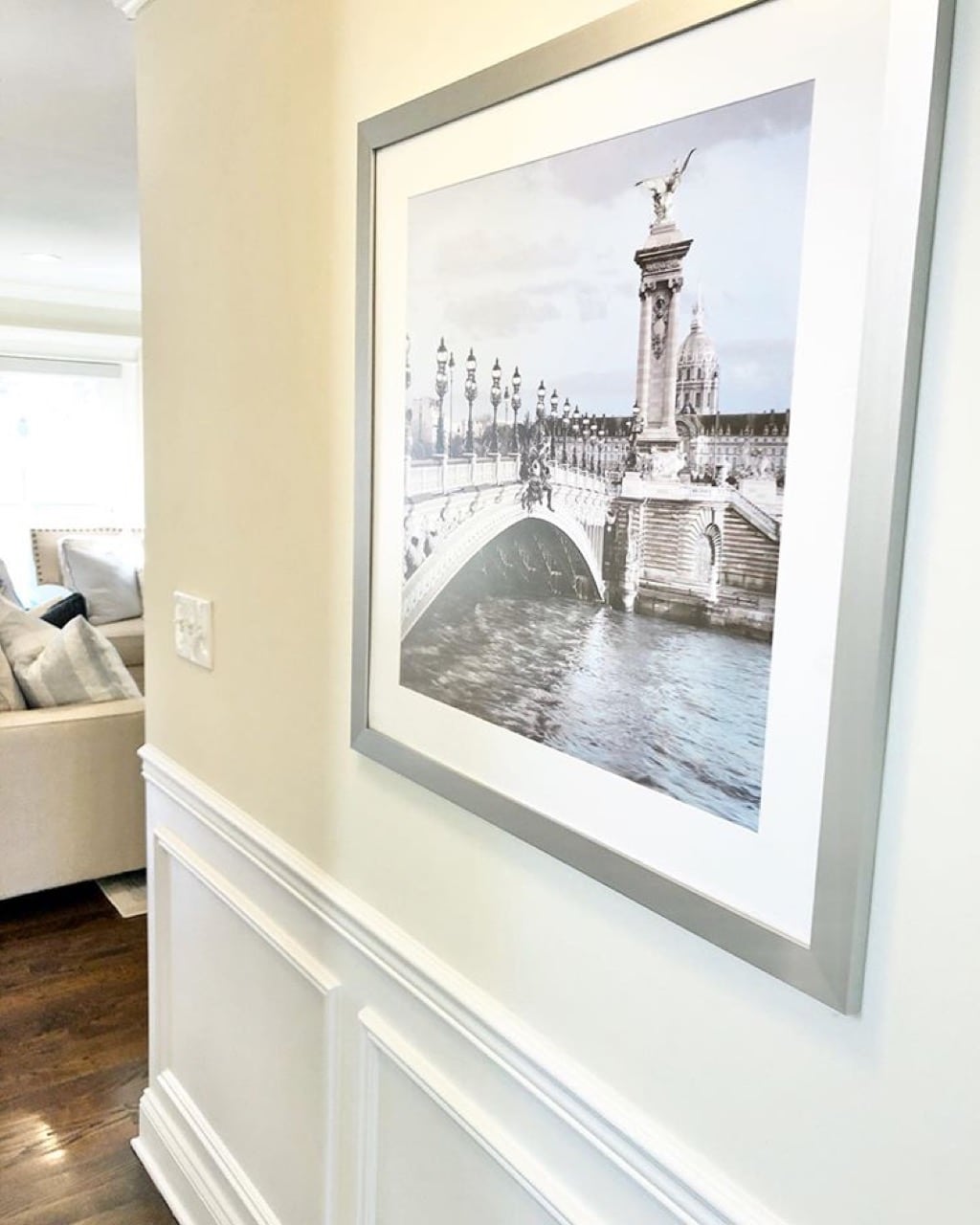 Once we are finished crafting your frames, we will ship them right to your doorstep. If you chose to have your photos printed with us, your frames will arrive ready to be hung, all you need to do is put the nail in the wall! If you have your art at home, you will need to add your art to the frame. Don't worry though, we make it simple enough for anyone to be able to do it!
Now it's time for you to hang your frames or use our EasleMate™ to create a wonderful tabletop display anywhere in your home. Once you figure out where you want to hang your frames and which layout you are going for, this step is a breeze! We have plenty of guides in our Learning Center to hang your frame like a pro or to keep your frame level so if you're having trouble, you have plenty of help from us!
Final Thoughts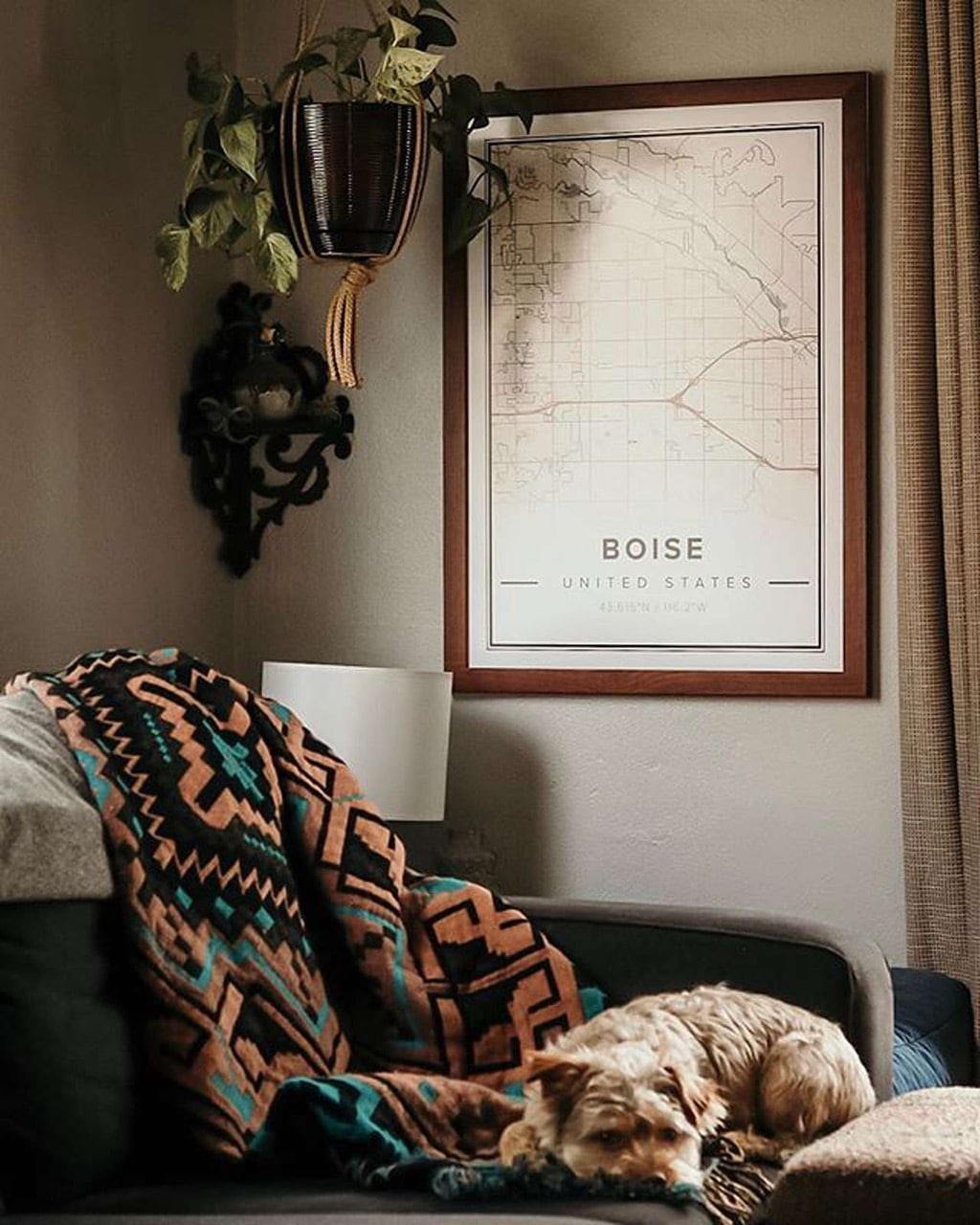 As we head into 2021, we hope for a better year for all! We also hope for more travel, once it is safe to do so! Until then, catch up on our tours of each state for some inspiration for your next trip.
If you do have any travel photos or decide to purchase some, and you frame them, don't forget to share them with us on social media! We can't wait to see what you design.