Are you sick of looking at that empty wall in your home? Revamp that boring wall by adding frames, mirrors, or other decor pieces to create a grand display in your home. We understand that it can be challenging to decide exactly what to do with that empty wall, but if you've been to our Learning Center before, you know we are constantly sharing inspiration on taking your wall decor from wow to WOW!
So if you're looking for some new ideas on how to update your empty wall, look no further! We're sharing with you some of our favorite ways to add some spice to your home.
Add A Gallery Wall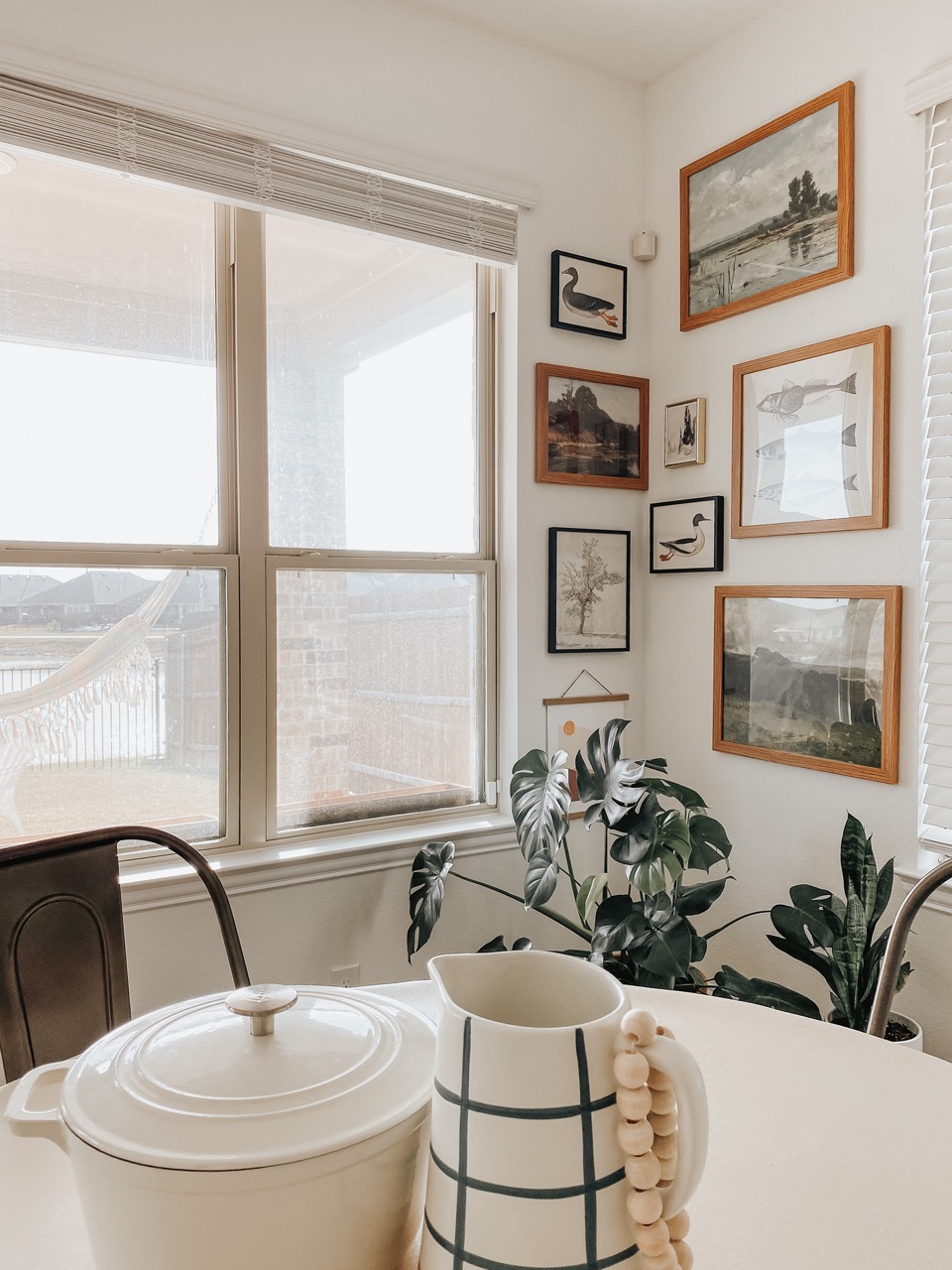 One of our favorite decor trends is a gallery wall. If this is your first gallery wall, we know that it can be quite intimidating. There are many aspects you'll have to consider — from planning to ordering to installing — all in the hopes to create an eye-catching display. However, you're not alone, and plenty of people have successfully created the gallery wall of their dreams. Gallery walls are the perfect home decor for a variety of reasons. For starters, they truly allow you to personalize your home with your photos or art, which is a great way to make a new house feel like home. Also, gallery walls make an awesome centerpiece, while also giving a room a sense of completion and cohesiveness. Rather than have to narrow down your favorite art or photos to just one or two statement pieces, you have the freedom and flexibility to arrange a bunch of different pieces.
There are many different designs, layouts, and styles that you can choose from for your wall. Whether you want a cohesive look or you want to mix and match the frame styles, you have a lot to work with on our website. Here at Frame It Easy, we have 8 different frame styles with 27 different colors and 75 matboard colors, so your possibilities are truly endless!
Add Some Shelving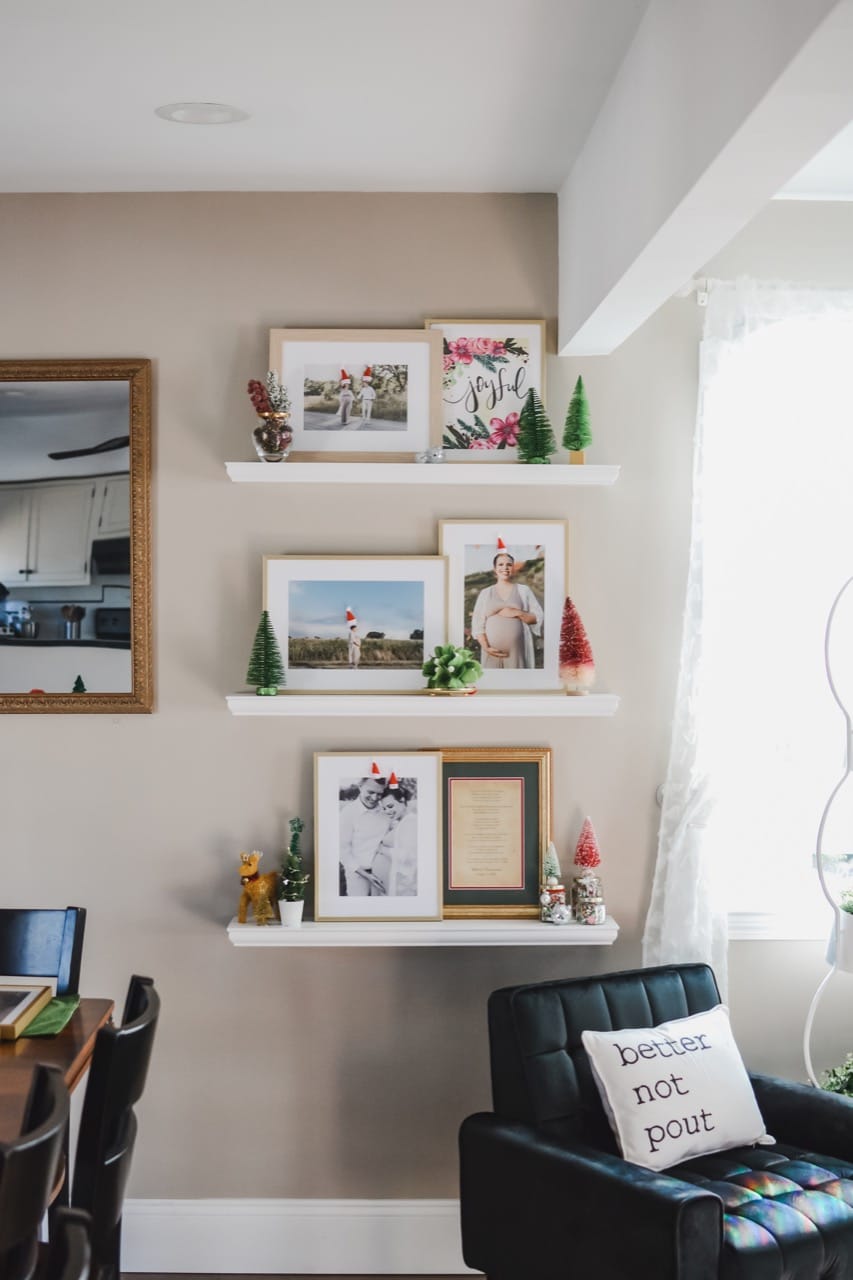 We love a good shelfie, they're fun, practical, and easy to create. Plus, you can constantly change them up depending on your mood, the season, or just current events in your life. Decide if you want to use just one shelf, or if you have space make it a grouping of shelves. They can be uniform in size and placement, or vary the sizes and arrangement. If you are using multiple shelves, just be sure to space them a minimum of 12" apart for maximum appeal.
Now is the time to decide also if you want to go for a monochromatic look or mix it up. All black frames with white matting combined with black letters and other accessories make a stunning statement. Or frames and items of varying shapes, sizes, and colors that complement one another can make an eye-catching display. Once you have found your frames, add other decor pieces to your shelves for a grand display. Maybe a little Christmas tree around the Christmas season or some pink and red hearts for Valentine's Day. As we said, you can constantly change up your decor so you never get bored!
Add Large Portrait Photos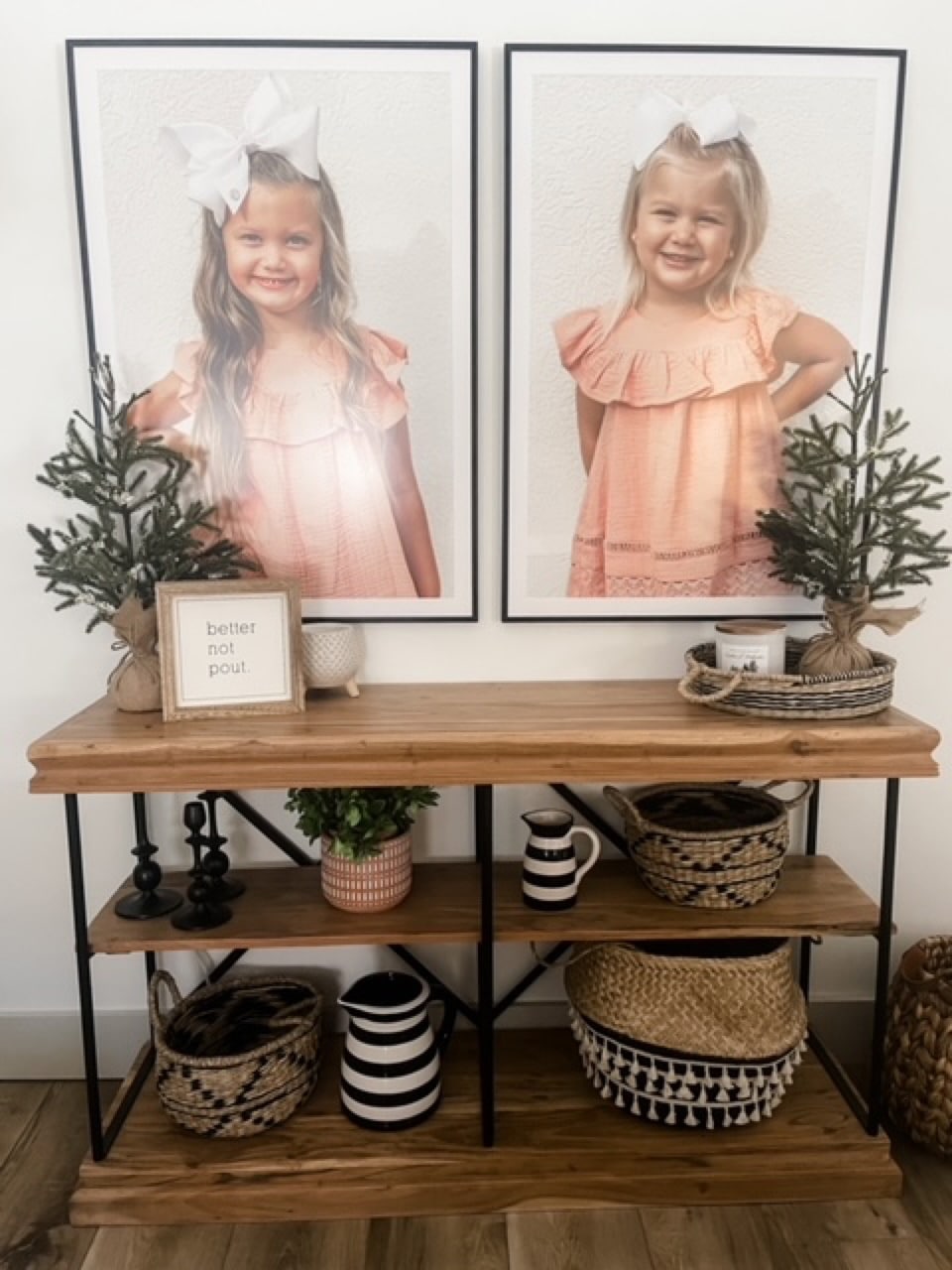 Portrait photos are a great way to truly capture someone's personality. Whether they are professionally taken photos or just a random shot you captured on your cellphone, they can bring so much light into a room. There are many different styles of portrait photos, creative, constructionist, environmental, and candid.
Once you have figured out the portrait style you are going for, it will make framing your photo easier. For a more traditional and formal portrait, try one of our wood style frames (like our Dayton Frame) in your choice of 6 different colors. We also have an ornate wood style frame named Granby that comes in your choice of gold or silver, which would be perfect for your more formal portraits! Of course, our Ashford frame is a simple thin metal frame that goes great with anything!
Final Thoughts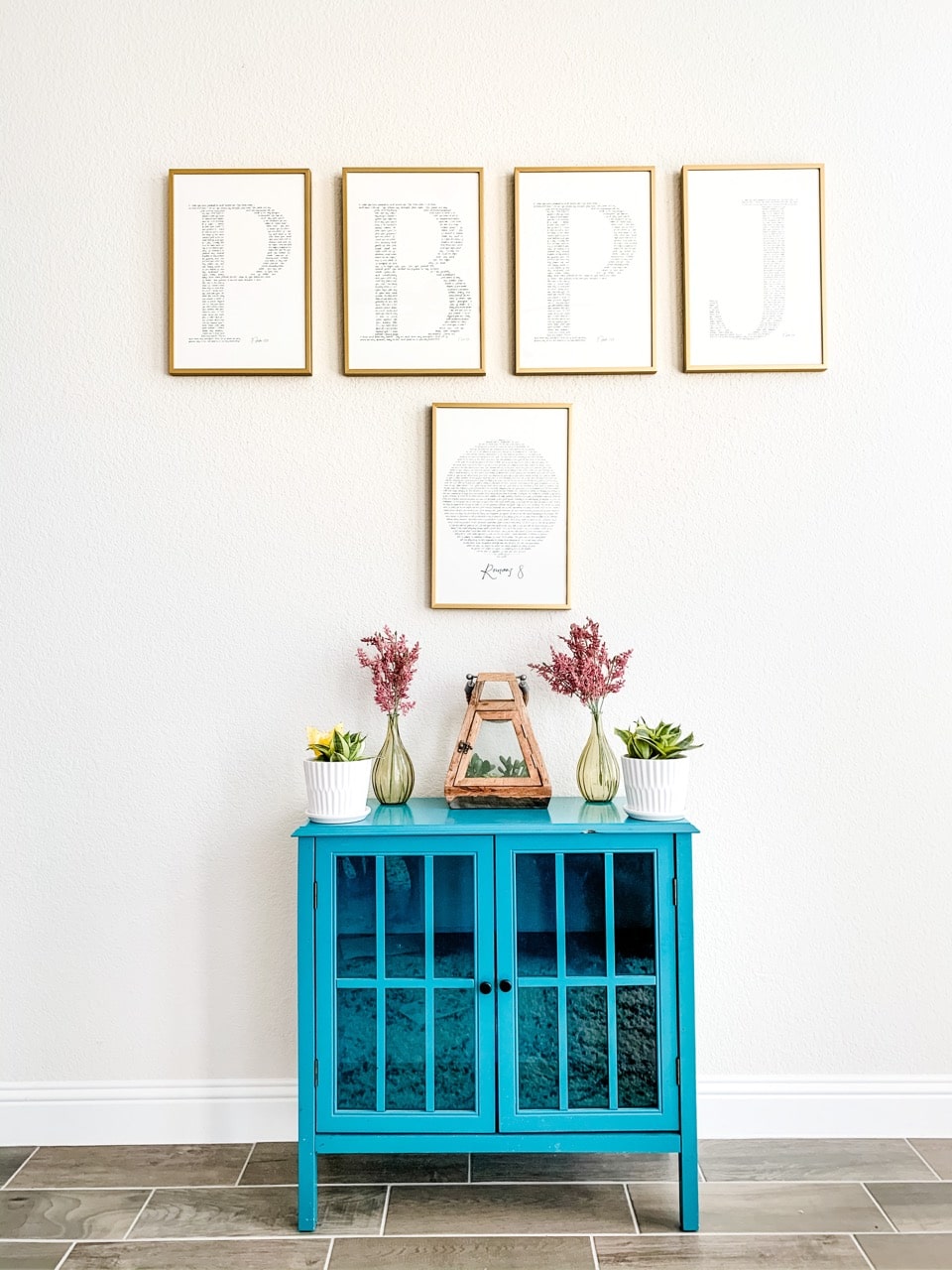 There are plenty of ways you can transform that boring wall in your home and turn it into something great. Just remember to have fun and let your personality shine in any project you complete, and of course, get creative! Head over to our Learning Center for more inspiration on framing projects to try around your home. If we inspired you to create something special, be sure to share it with us on social media! And if you ever get stuck along the way, reach out to our support team who is always there to help!