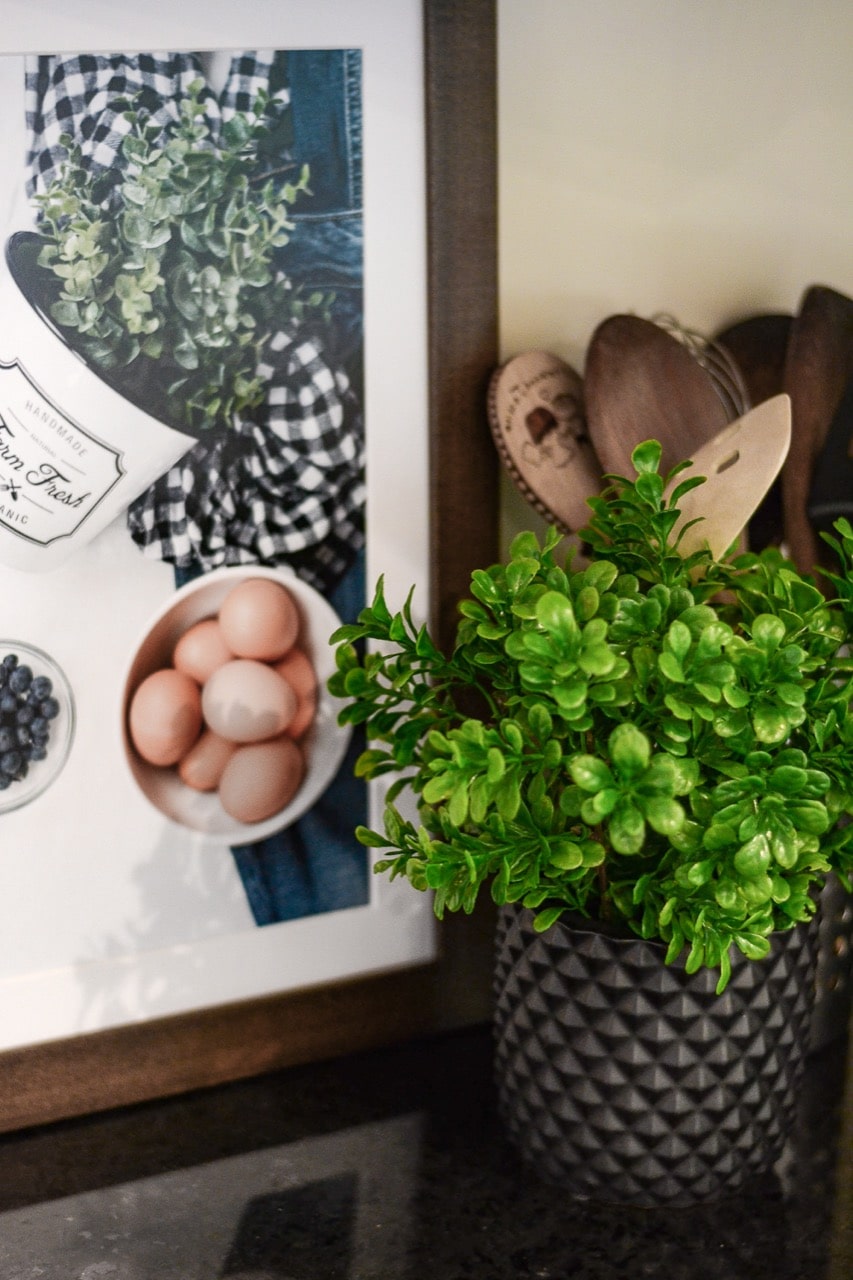 When we think of adding artwork around our homes, the kitchen might not always be the first room we go to. But while a kitchen remodel is usually a costly update, adding artwork can be an inexpensive way to rejuvenate the room that is often the heart of the home. Let's face it, for some reason we all tend to congregate in the kitchen. So why not add some artwork that reflects your personal style!
Of course, a kitchen has some built-in complications when it comes to adding artwork. There's often limited wall space due to cabinets and appliances. Naturally along with the cooking (and cleaning) that comes with a kitchen comes water, steam, and changing temperatures, so artwork needs to be protected and safely cleaned. And since we tend to gather in the kitchen, we want to be sure that our artwork is secure and safe from accidental damage. However, we have some tips and tricks for updating your kitchen decor with framed art that meets our motto of simple, fast, and affordable.
Choose Your Artwork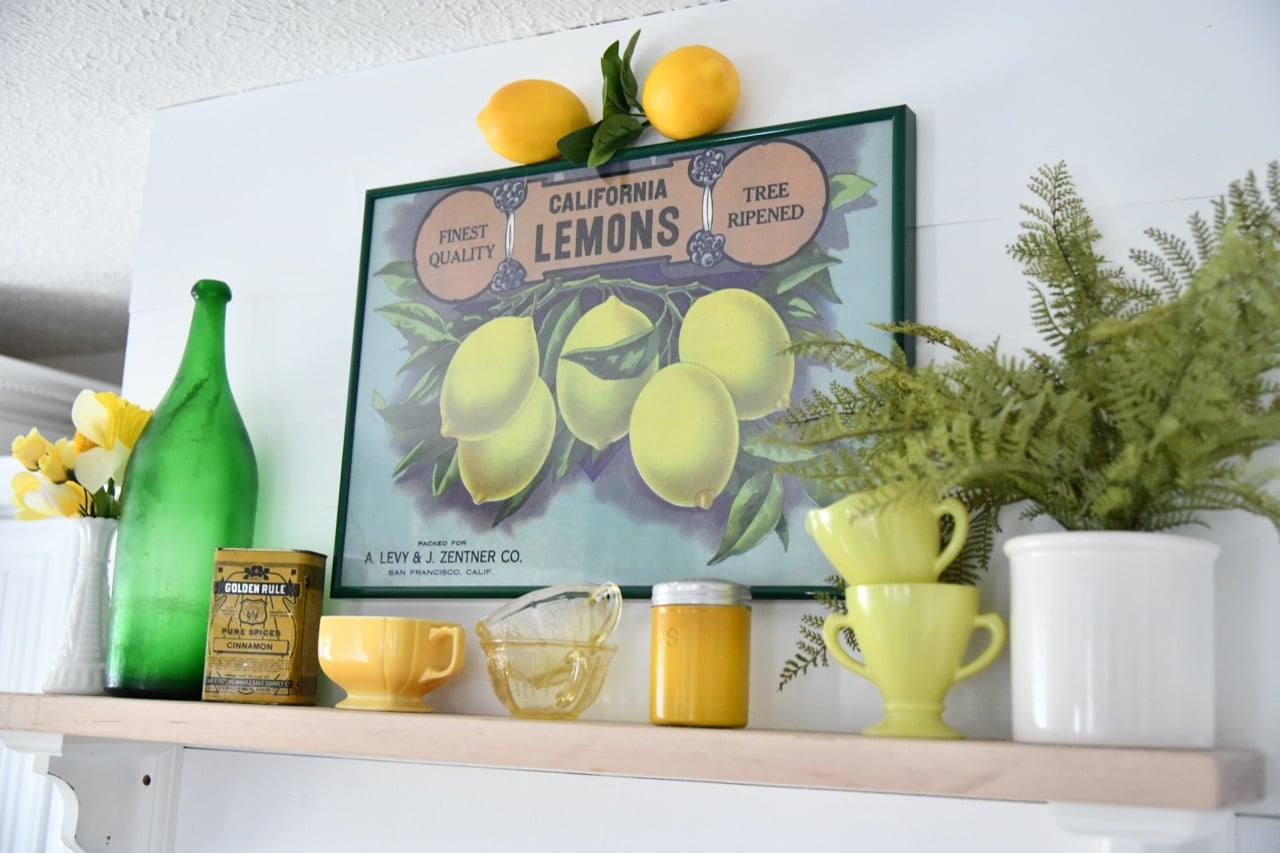 Before we get started with the actual framing process, you will first need to choose your artwork. There are tons of different themes you can try. As we always say, the best part of custom framing is that the choices are completely up to you, from start to finish! As long as you like what your decor looks like, that's all that matters! If you've been to our Learning Center before, you know that we share tons of inspiration for framing any room in your home.
Of course, because of the unique issues we've gone over, you won't want to hang a limited edition piece or an expensive piece of art in the kitchen, but you don't have to! This is where less expensive and budget-friendly art pieces come in handy, and we know where you can get them. We are huge fans of Unsplash, a website that offers free high-resolution photos by photographers all around the world. Etsy is another great site that is filled with small business creators, so your purchase is not only affordable, it helps support local artists too.
When it comes to what to hang in the kitchen, think outside the box. Perhaps you have a favorite recipe written by your grandmother. The cover of your favorite cookbook or cooking magazine. These can be personal and special as well as decorative. Speaking of which, family and kitchen go together, so family photos are a perfect, and inexpensive fit.
Decide Where To Hang Them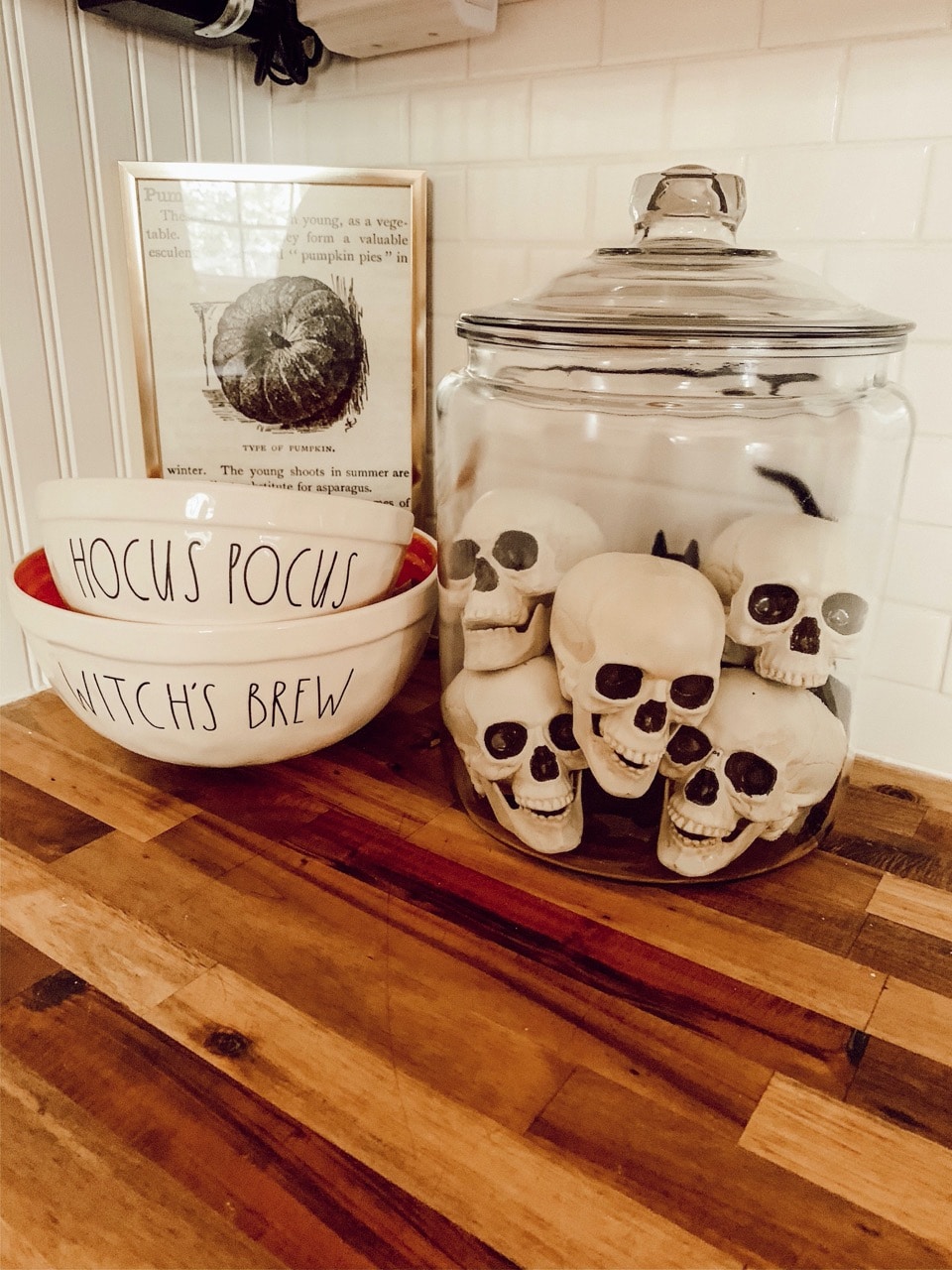 Before you design your frame, you will want to take a look around your kitchen to decide where to hang your frames. This will make the design stage easier so you know what size your art (and frames) should be and whether to add matting or not. If you have the wall space, perhaps over the kitchen table, consider framing a large piece to be your focal point.
But don't neglect smaller spaces. Cabinets come with kitchens, but consider the space above them and even between upper and lower cabinets. If you are feeling really playful, you can even add artwork on the cabinets! This could work on those, ahem, mostly useless cabinets high above the refrigerator or stove. If you are really limited on wall space, place a frame or two on your countertops. Our Easlemate™ can be added to any of our wood or metal frame styles up to 13″ x 19″. It installs in seconds and adjusts to any angle! Or simply lean your frame on an open shelf or install a ledge for extra space.
Design Your Frame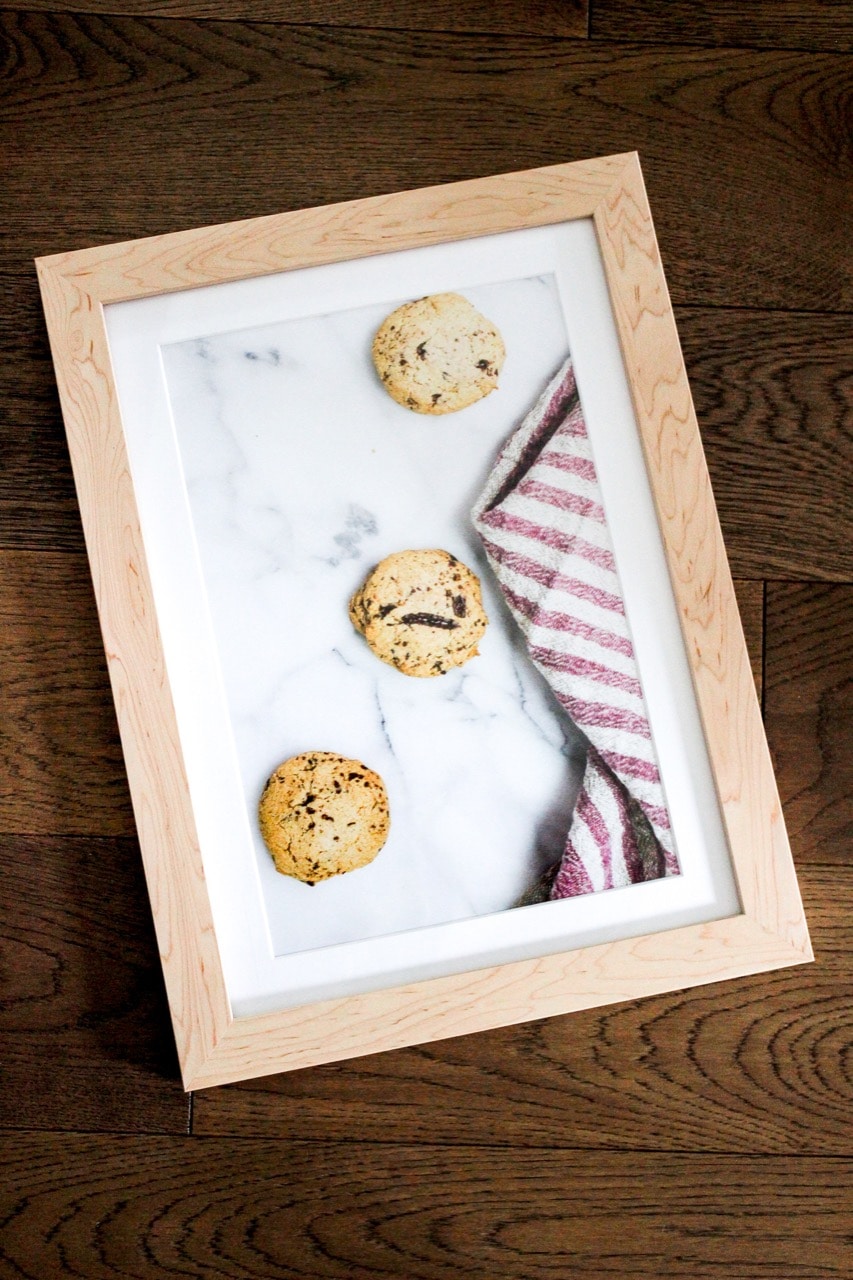 There are plenty of ways to design your frame for your kitchen. Whether you are adding one frame or multiple frames, first choose your frame style. Here at Frame It Easy, we have 8 different frame styles in 27 different colors and 75 shades of matboard, so you can easily coordinate with existing decor.
Take a look at your appliances, the color of your walls, even the handles on your drawers and cabinets. If your appliances and other features are in silver or black, try to coordinate your frames with those colors. Coordinating your frame style with other pieces in your space will tie everything together to give it a cohesive look.
Don't forget that with our Frame Designer process you can see what your finished frame will look like before you purchase it. And because kitchens tend to be sometimes messy, our frames come with acrylic covers that will protect your art and can be easily cleaned. Finally, your frame will arrive on your doorstep with everything needed to hang it safely and securely. Well, almost everything. You'll have to supply the hammer!
Final Thoughts