If you've been to our Learning Center before, you know that we are big on keeping up with the latest home decor trends. We recently talked about how popular wood is right now, and lucky for you, there are endless amounts of ways to bring wood into your home decor, from flooring to furniture, from large-scale cabinets to small, strategically placed accessories.
While we previously talked about the best wood colors to use around your home, now we want to shed light on the best colors to use around your home to compliment your wood.
There are endless possibilities when it comes to home decor and as we always say — do whatever you think looks best. After all, you are the one that has to see this space every day!
Pastel Colors with Wood Frames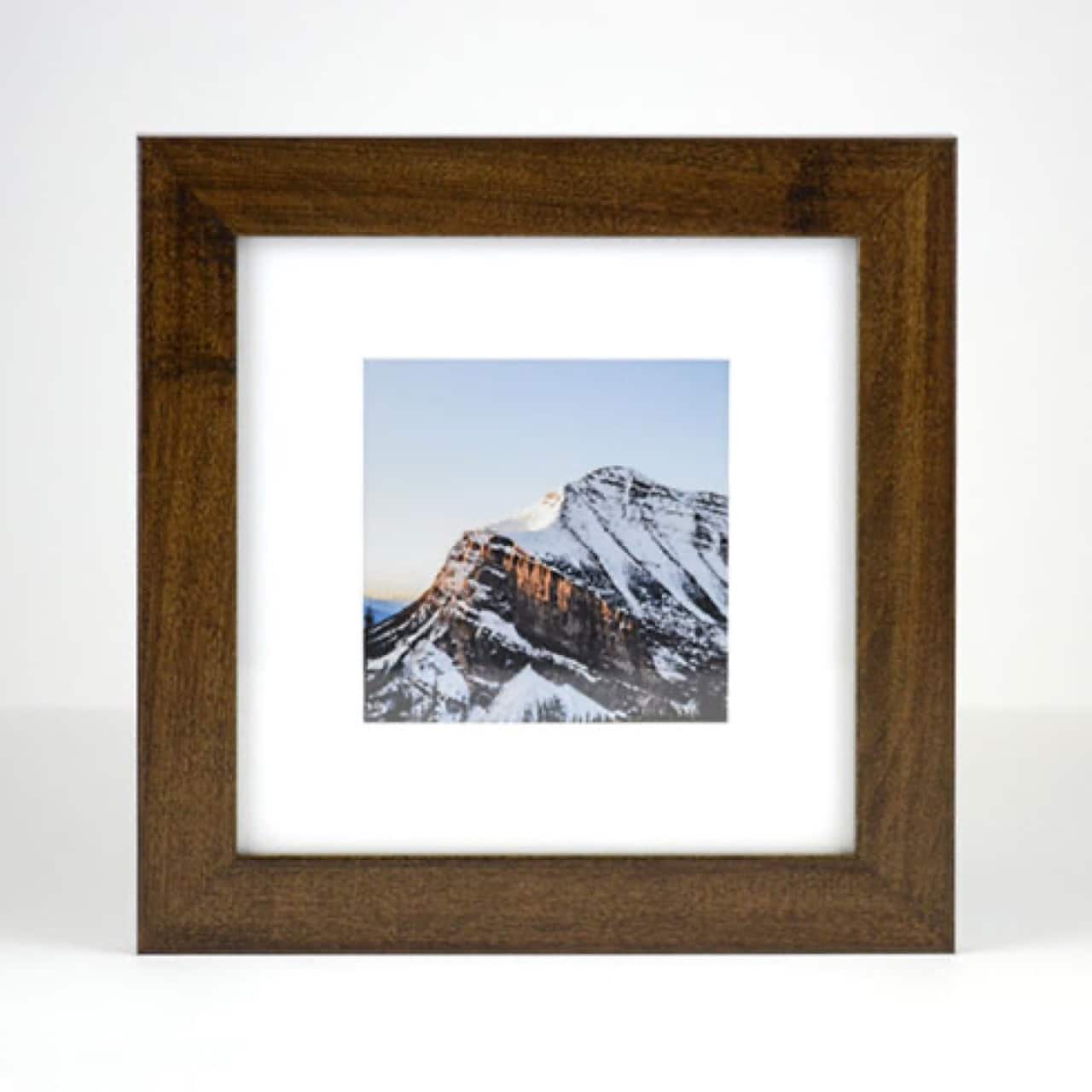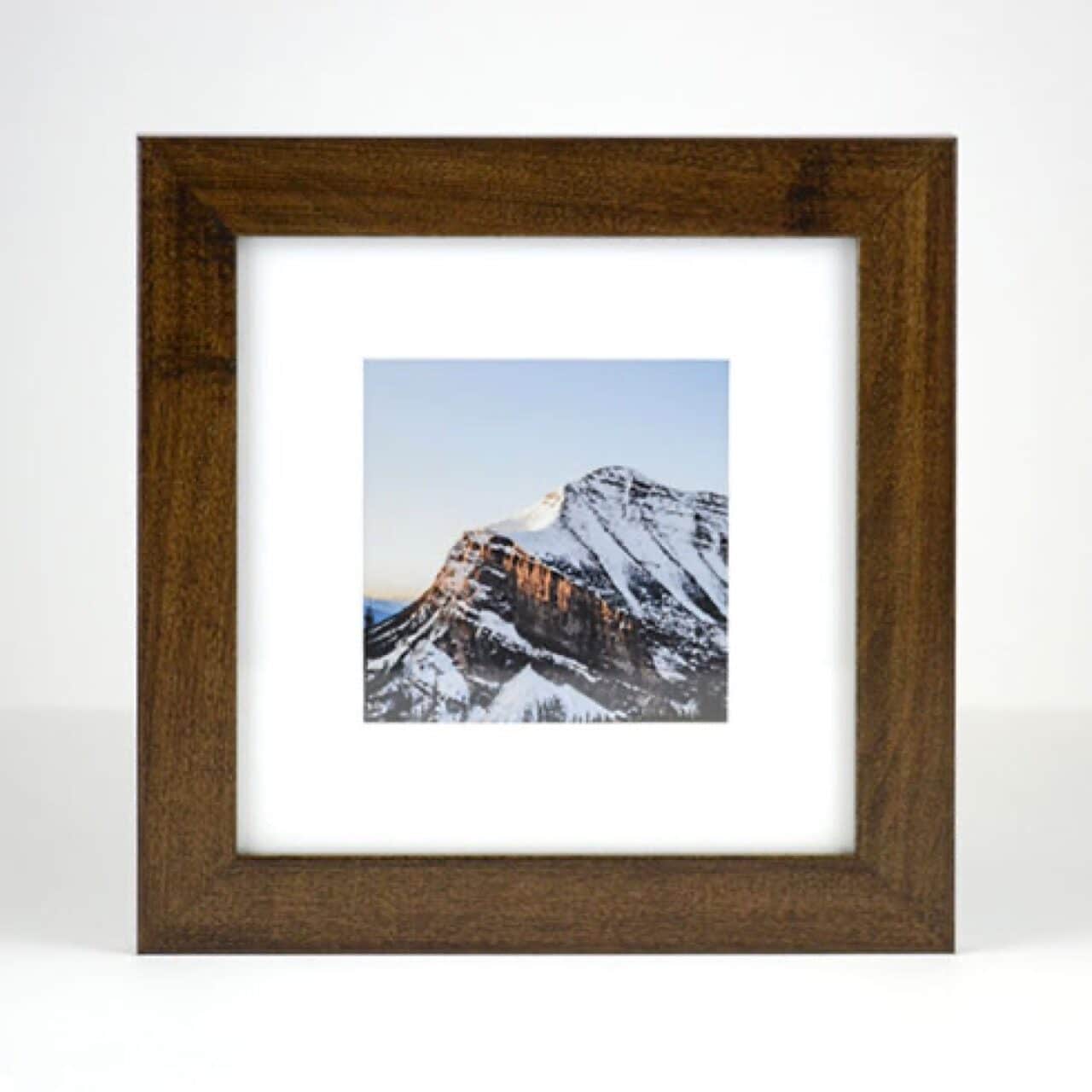 Pastel colors go great with darker woods. The dark contrast with the light colors work well together to create a drastic contrast that calls attention to the decor. If you have dark wood furniture in your space, consider adding pastel or light colors as accent pieces, such as pillows, throw blankets, or something as simple as your table decor. You could also frame things such as watercolor paintings or pastel-colored art and use our Derby frame style in the color Russett or our Dayton frame style in Cocoa to display your art beautifully.
Greens with Wood Frames
When you think of nature, the color green and wood might come to mind. And lucky for you, these colors work well together inside your home, too! When you combine two colors with equal intensity, you get a lower contrast. That being said — it doesn't mean you can't do it and still get something beautiful. Try a dark green accent wall in your dining room and pair it with a dark wood table.
Of course, with that being said, the exact opposite will work as well. Try using our Derby frame in Wheat or Dayton frame in Sand along with light green colors in your decor.
White with Wood Frames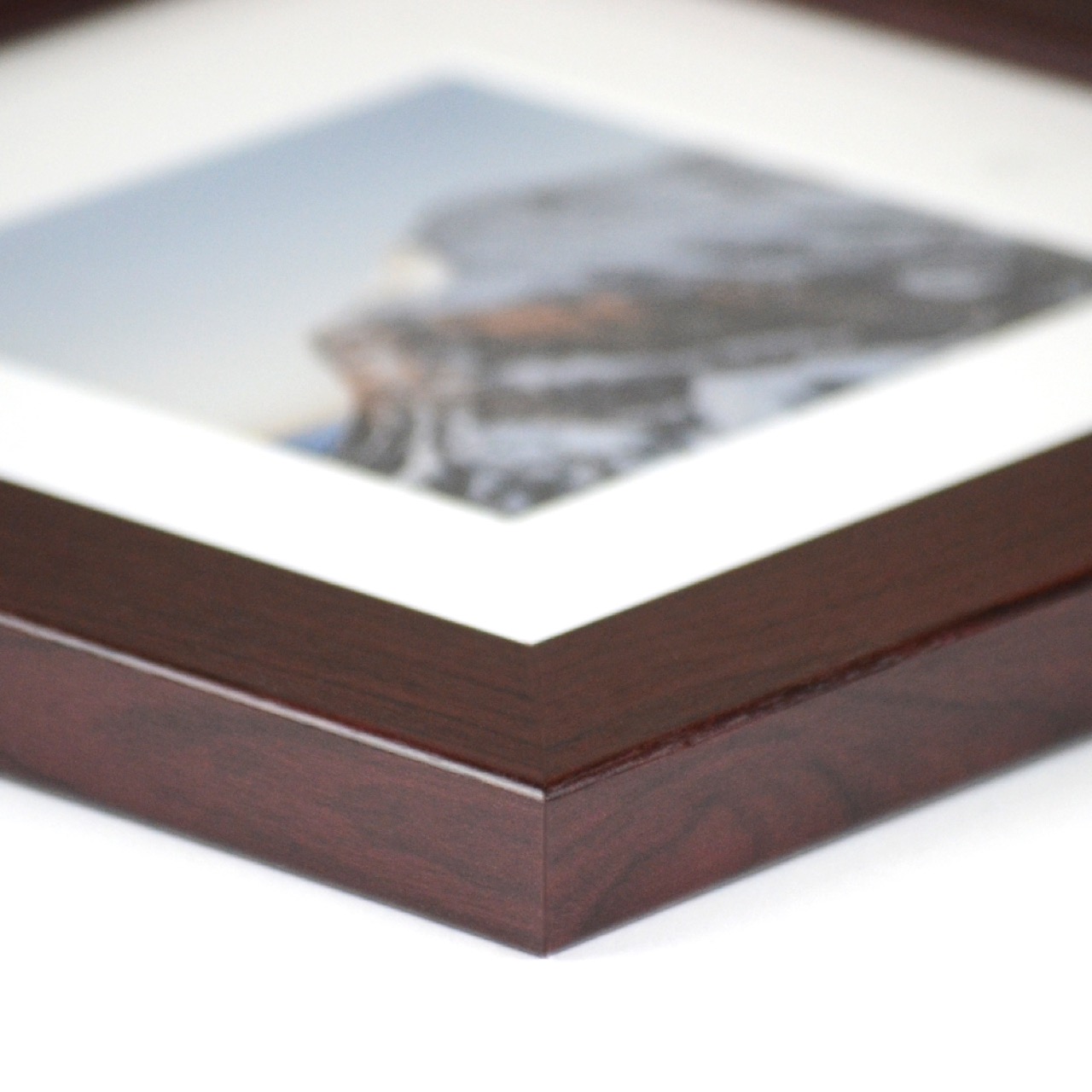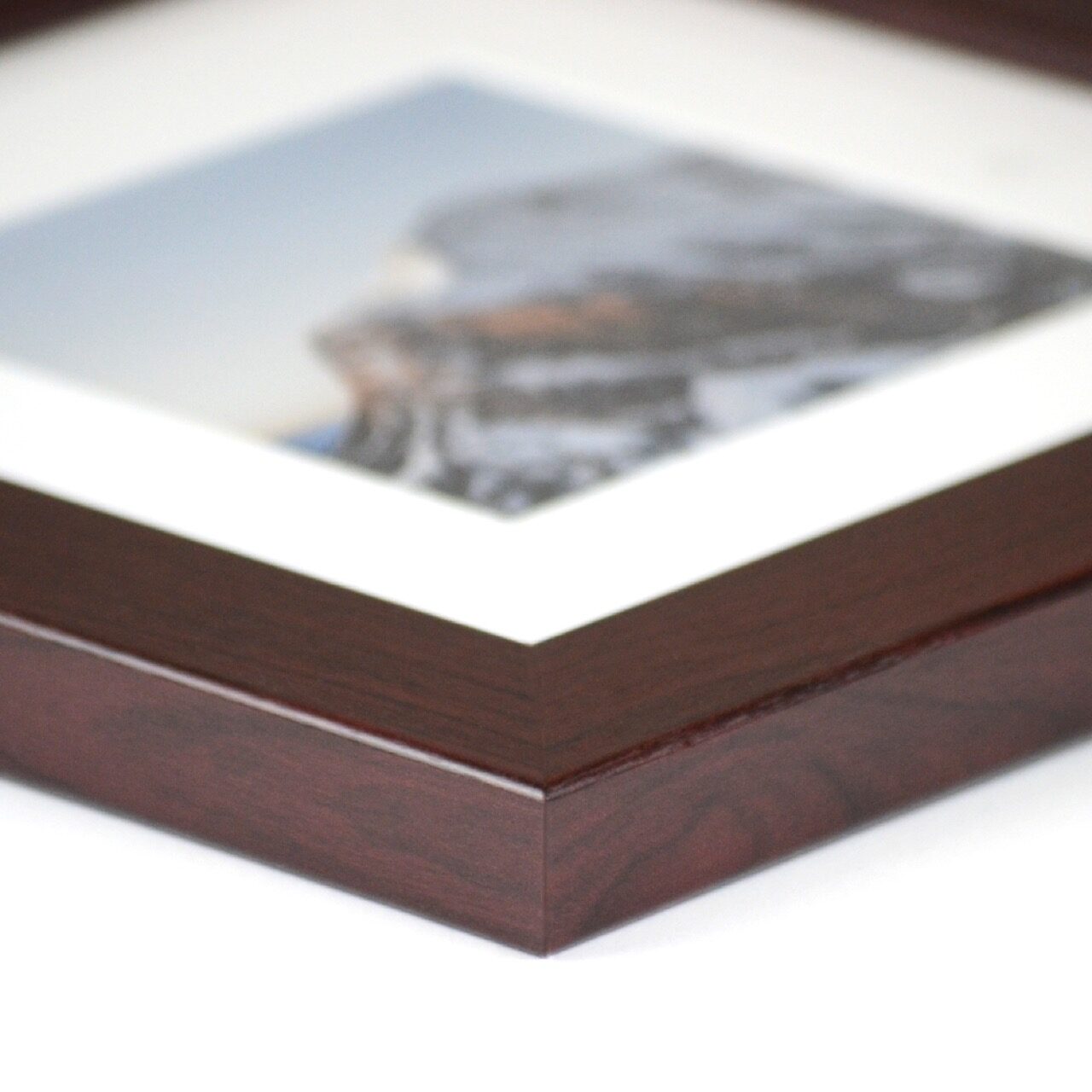 While this may seem basic or boring, you can never go wrong with the color white in your decor. It works well with light hardwood, dark hardwood, but especially makes a pop against cherry hardwood. If you have cherry hardwood floors or furniture pieces, consider painting your walls and trim white for a deep contrast that will catch anyones attention! Our Derby frame style in Merlot is the perfect cherry wood to add to your wall decor. It will really add that wow factor hanging against crisp white walls.
Blue with Wood Frames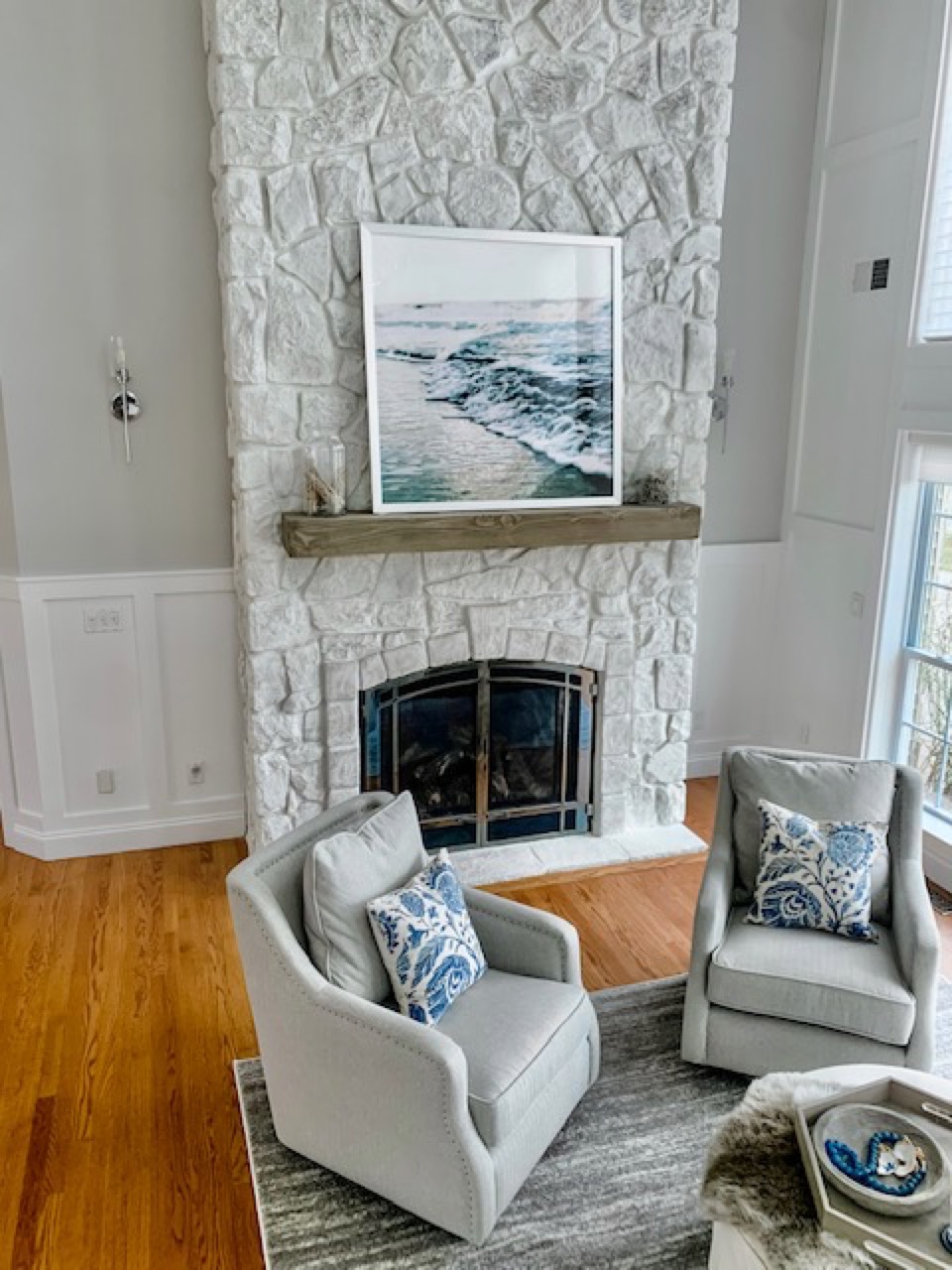 Depending on the look you are going for with your space, both light blue and dark blue would look great with wood. Consider where you want to add blue to your decor, whether it be your wall color, accent pieces, or furniture. Consider a grey-blue color for your walls with dark wood trim surrounding it. Or, if you have wood floors, try a neutral color for your walls with blue accent pillows and wall decor to compliment it.
Final Thoughts on Wood Frames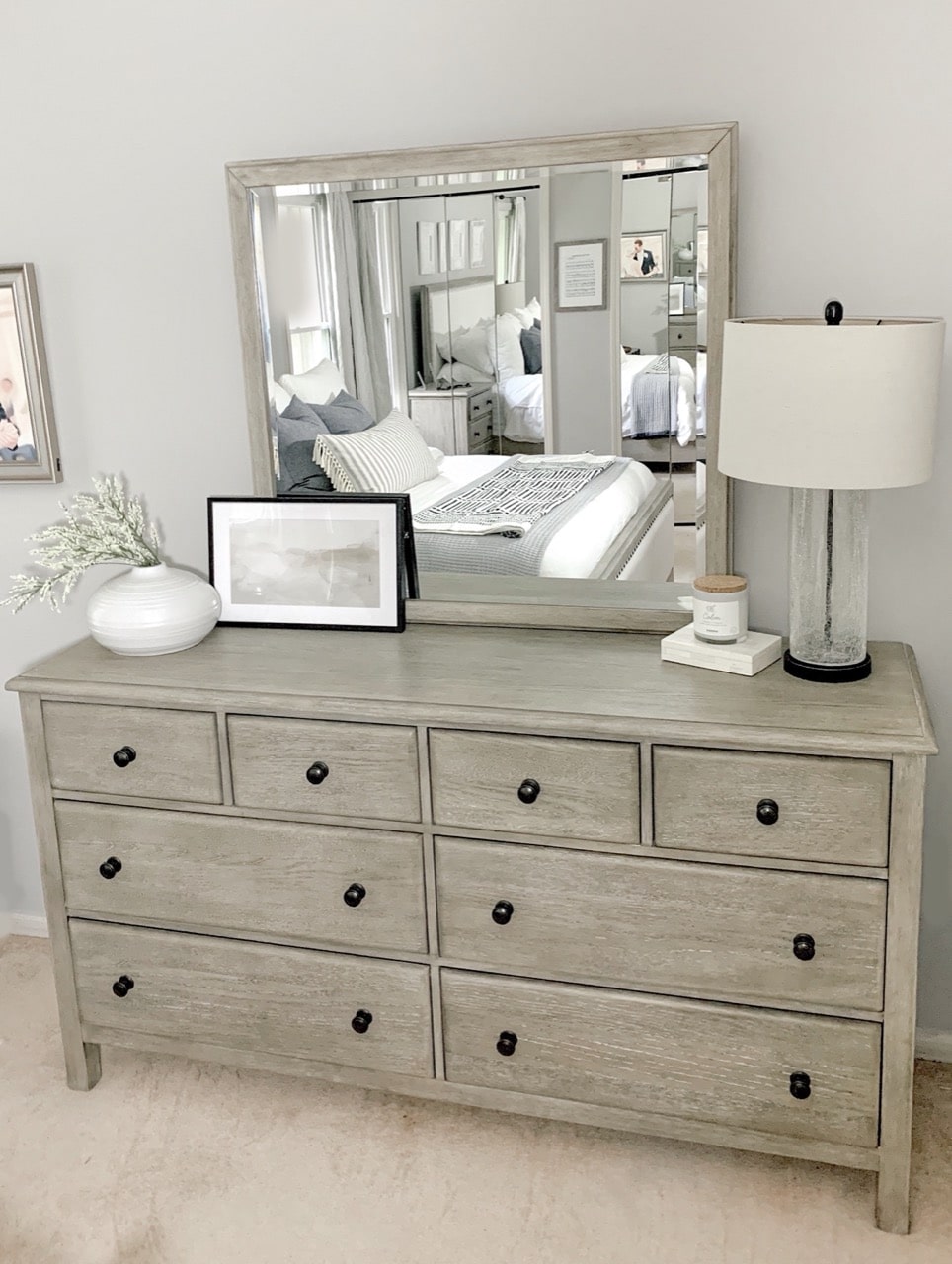 We love that wood is a trend that will never go out of style and gives an excellent look to any room you add it to. If you are looking to make some quick home updates, we hope we've inspired you to try some new colors around your home to compliment the wood around your space.
Don't forget to send us some photos once your projects are complete so we can see how great they turned out!