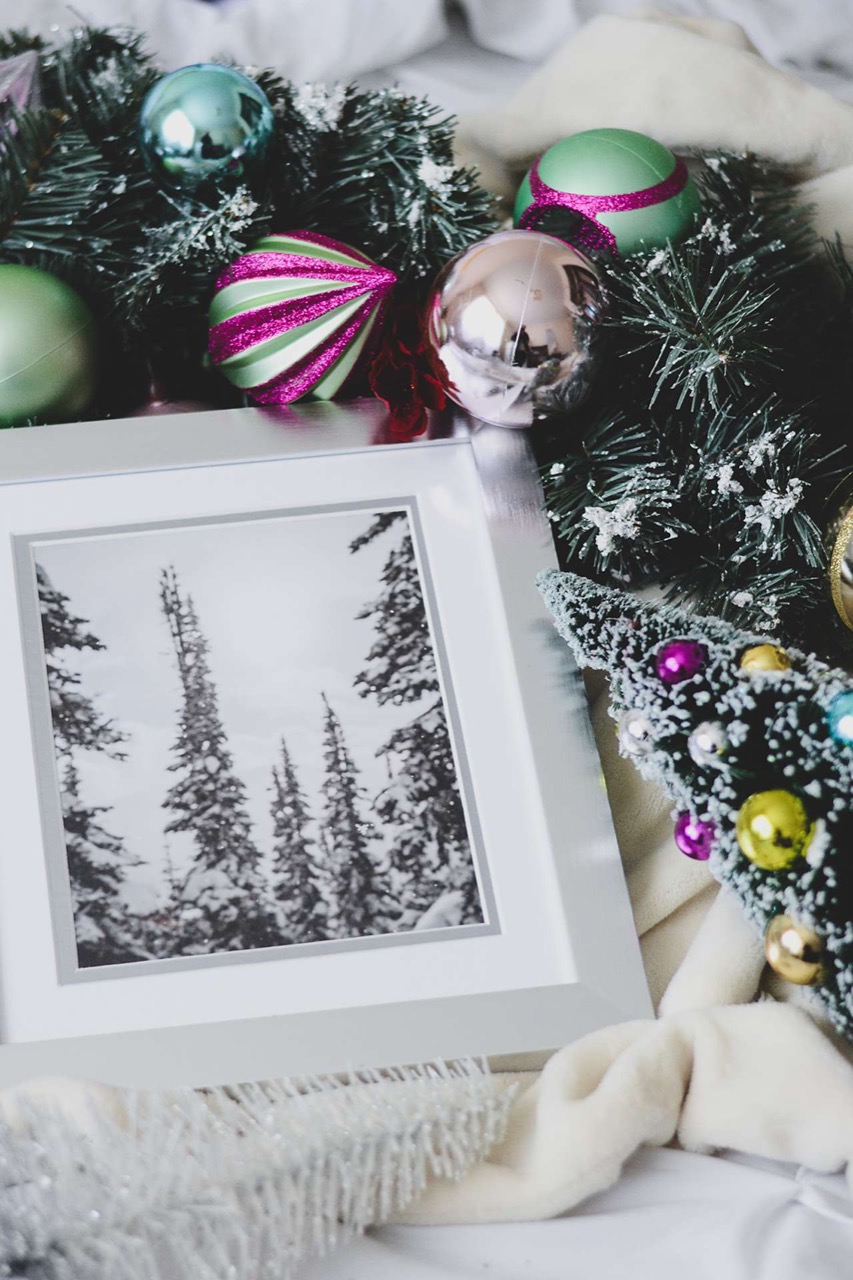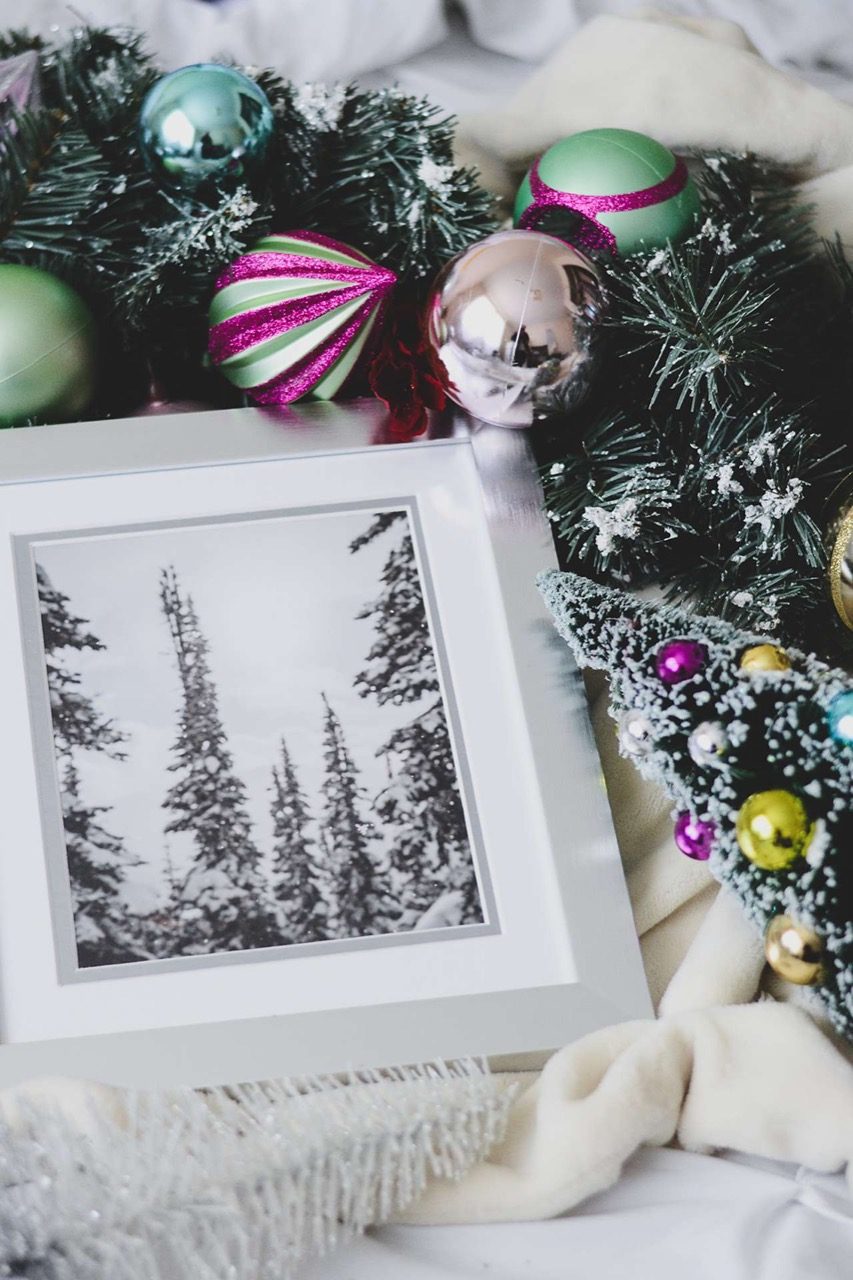 The holiday season is upon us, and you may be looking for some simple and budget-friendly ways to spruce up your home with festivity and holiday decor. It can be difficult to find the right holiday decor that will fit your home, budget, and taste — but it doesn't have to be.
Here are 5 holiday decor ideas to get your wheels turning and your home festive and merry this holiday season.
1. Hanging Wall Decor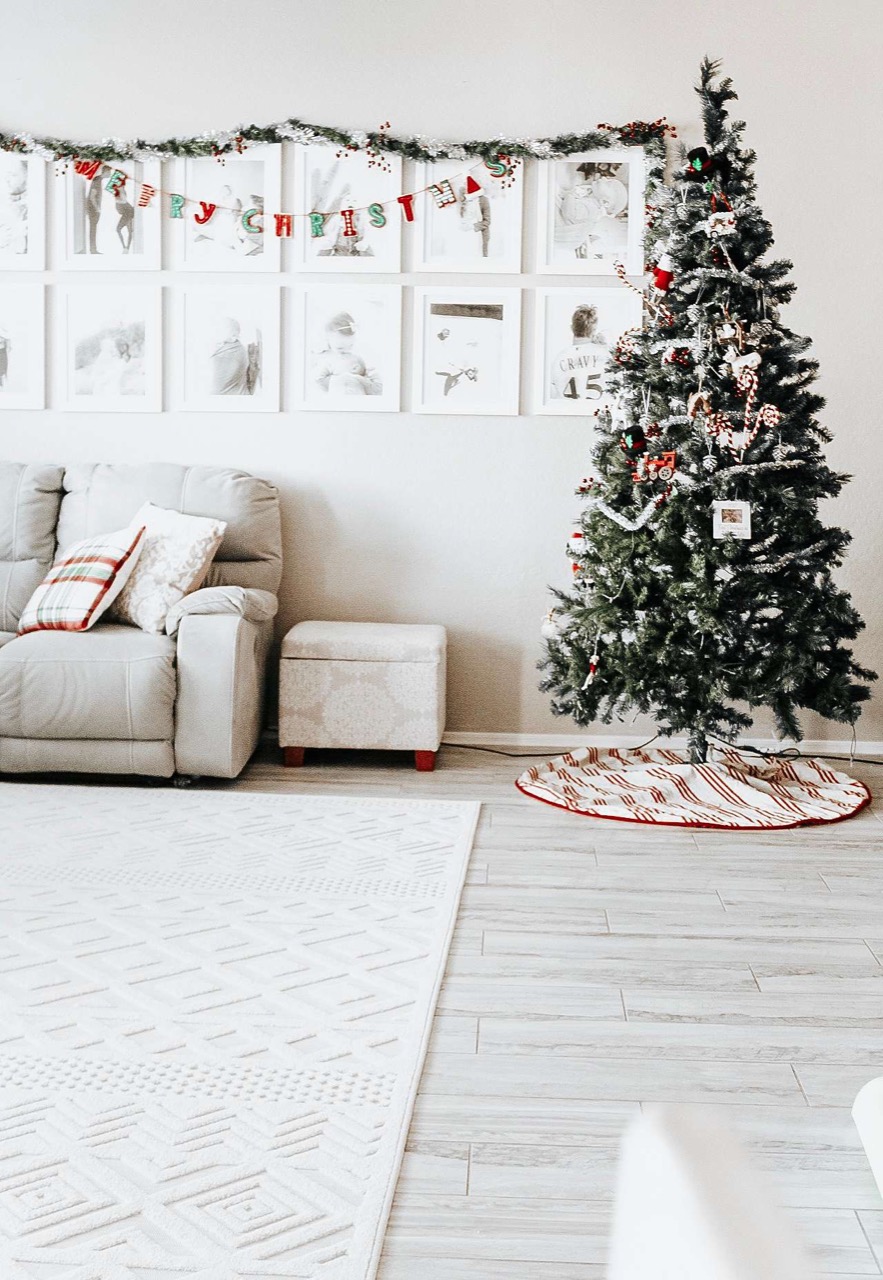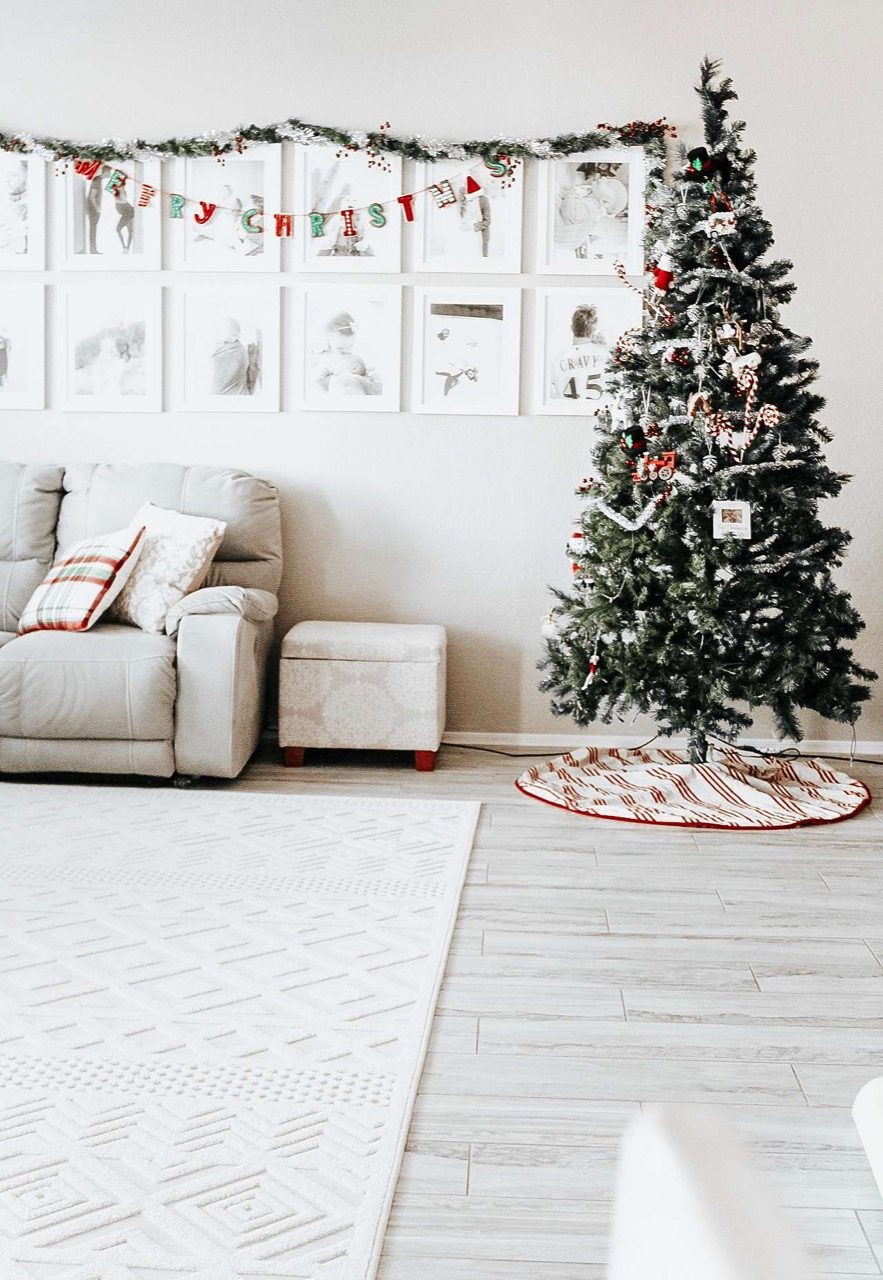 Picture frames are not the only things you can hang on your walls, especially when it comes to holiday season decor! Consider hanging wreaths, tinsel, lights or holiday banners to boost the spirit in your home. Combine any (or all) with a framed holiday photo and you have a stunning display.
Hanging holiday decor is an option that is easy to assemble, low maintenance and will stay out of your way. With all the hustle and bustle in your home during the holiday season, (think tree, gifts, Menorah) you won't need to worry about additional clutter and floor space issues — it's all up on your walls!
2. The Tree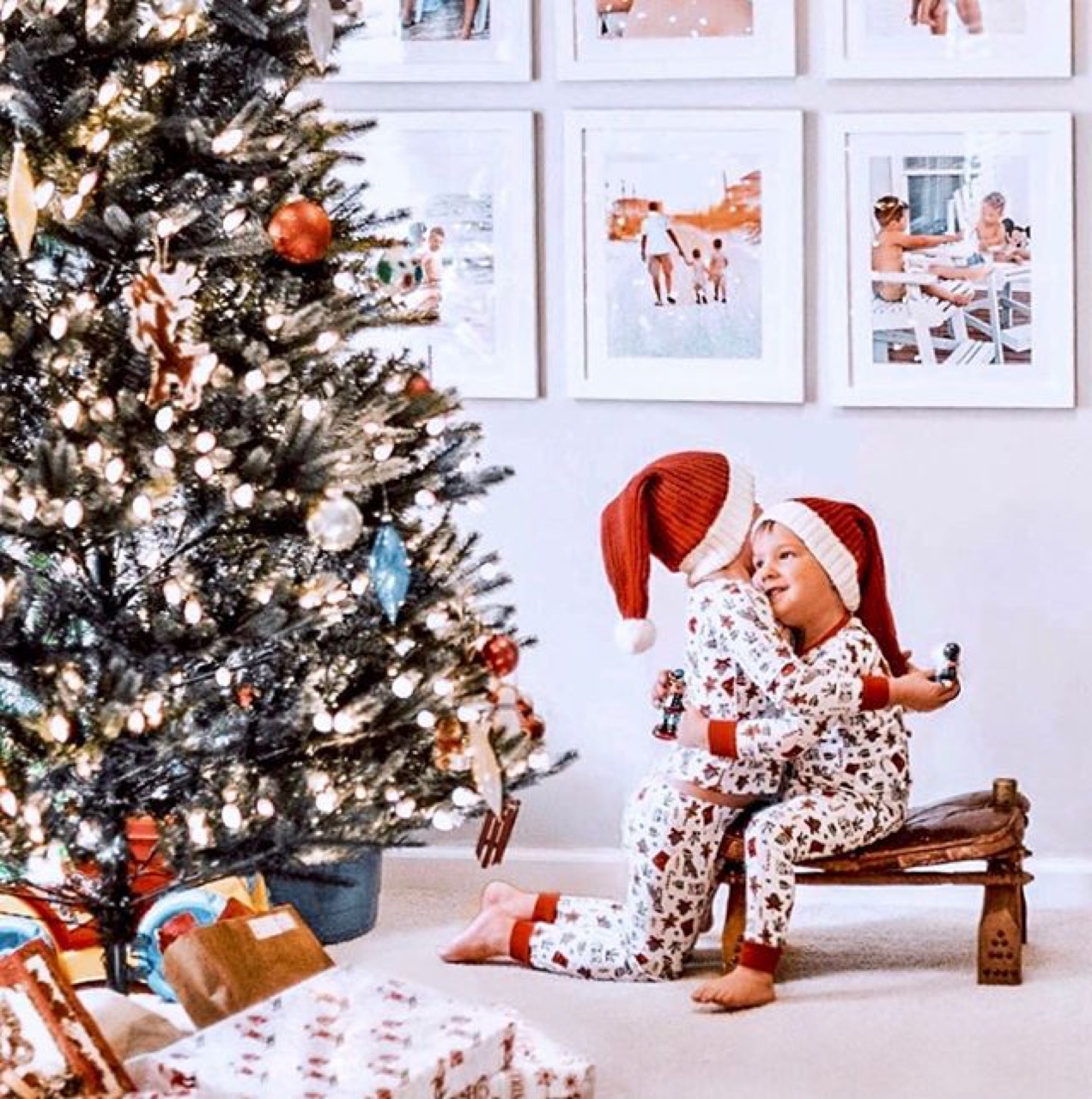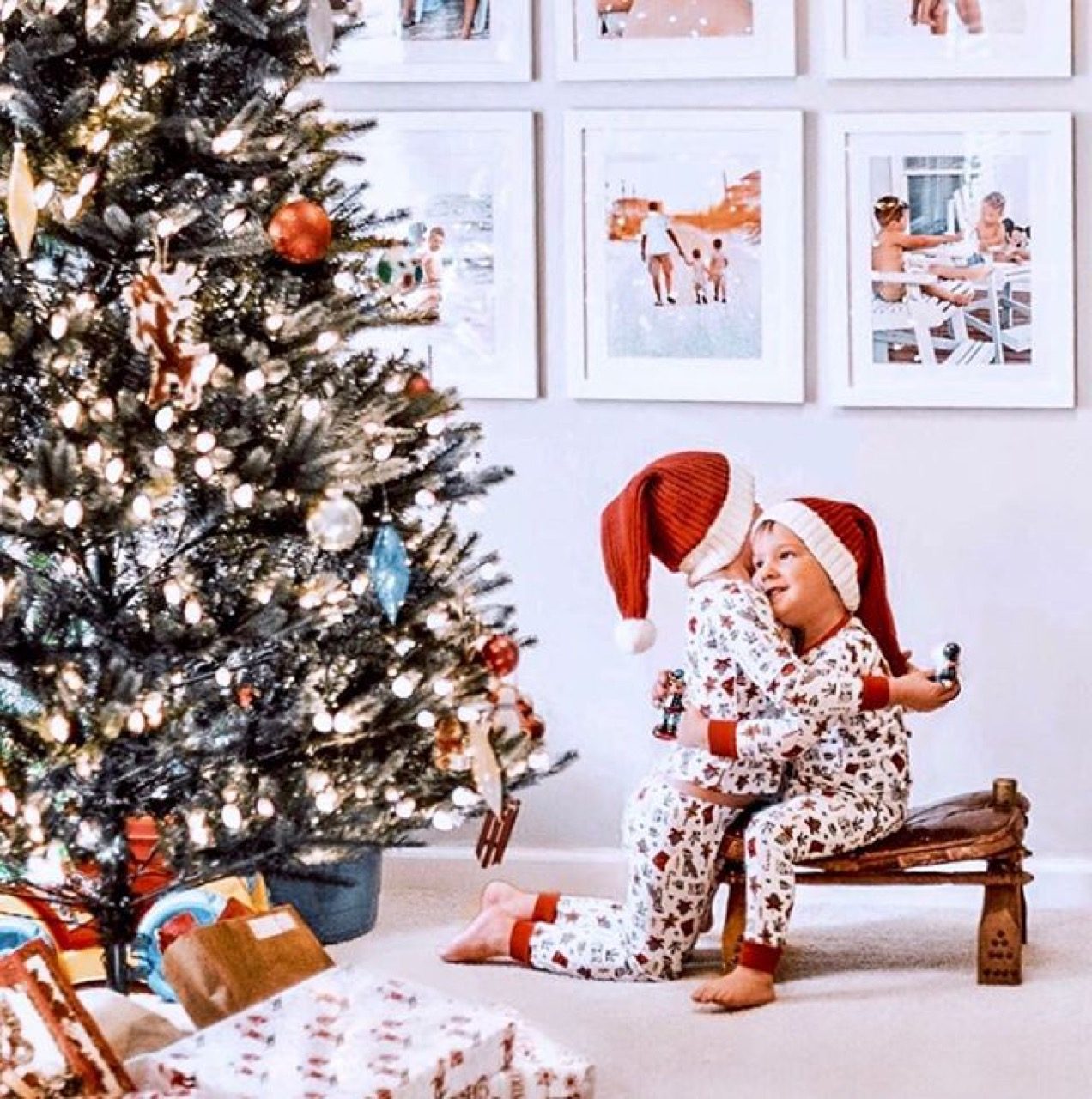 Of course, the traditional Christmas tree is often a huge part of your holiday decor. This Christmas staple brings family and friends together, from decorating its branches to storing your festively wrapped gifts under it and gather around it to open them!
The way you decorate your tree is up to you. Some folks enjoy the "tradition" of decorating with their collection of ornaments from year to year. Some like to switch it up each year with a different theme. How about an all white and gold tree this year? Or a patriotic red, white and blue? An all "natural" tree with fruits, pinecones, berries, and popcorn? Using your children's homemade ornaments? The possibilities and combinations are limitless.
3. Table Display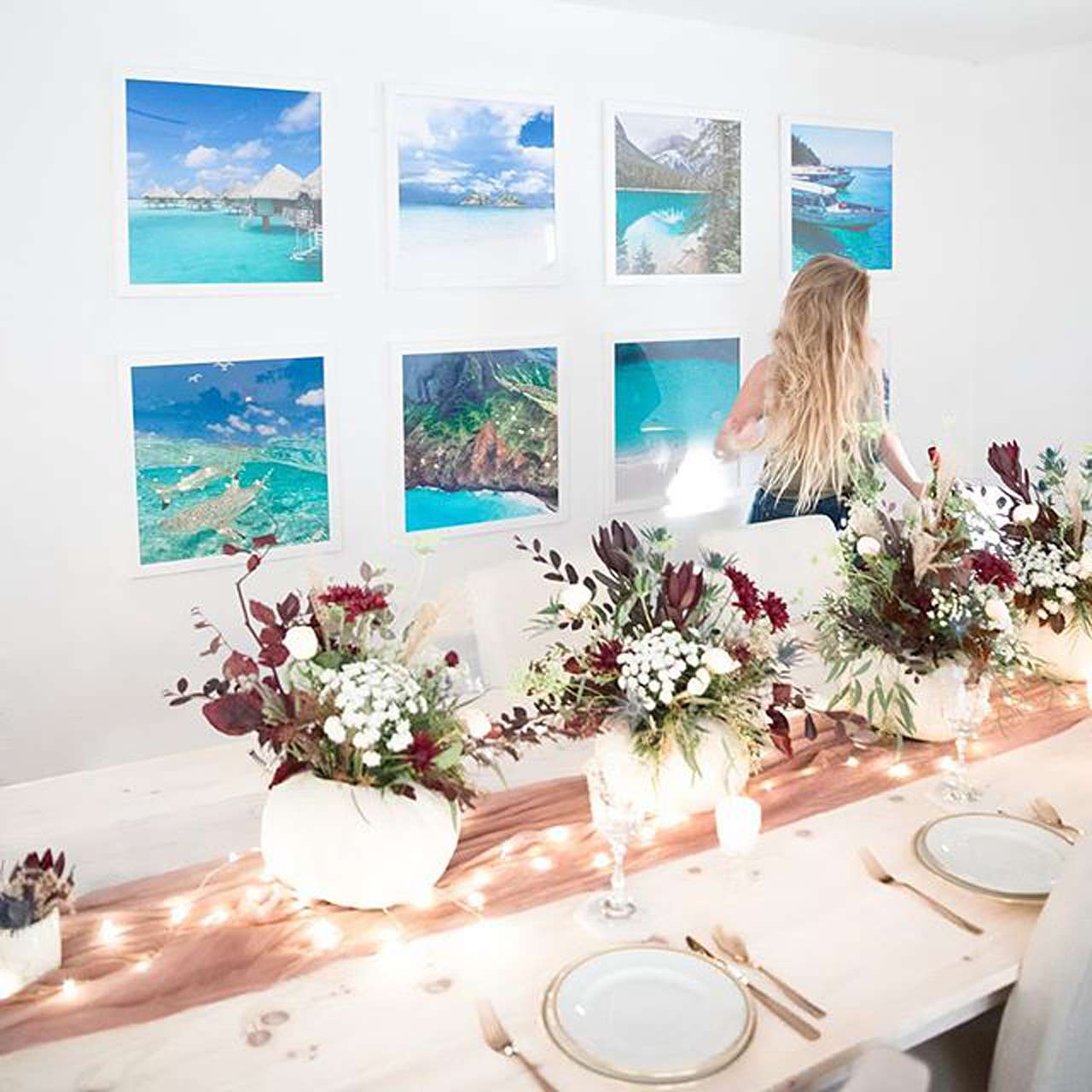 The holiday season means countless family dinners and friendly celebrations in your home. What better way to spread the festivities through your home than to create a jolly table display to gather around as you share the holidays with family and friends?
There are many ways to make your dining table display an inviting and festive one this holiday season.
Start with a holiday-inspired table runner, table cloth or napkins to set the spirit. Add simple candles and votives of varying heights. Then carry the theme of your tree / other decor pieces through to your dining area: if you opted for a "nature" tree, scatter pinecones along the table runner. Fill a vase with cranberries, add water and a few sprigs of greenery and you have a beautiful centerpiece. If you chose the patriotic theme, use that vase to display American flags and then scatter red, white and blue ornaments. Then simply eat, drink and be merry!
4. Holiday Picture Frame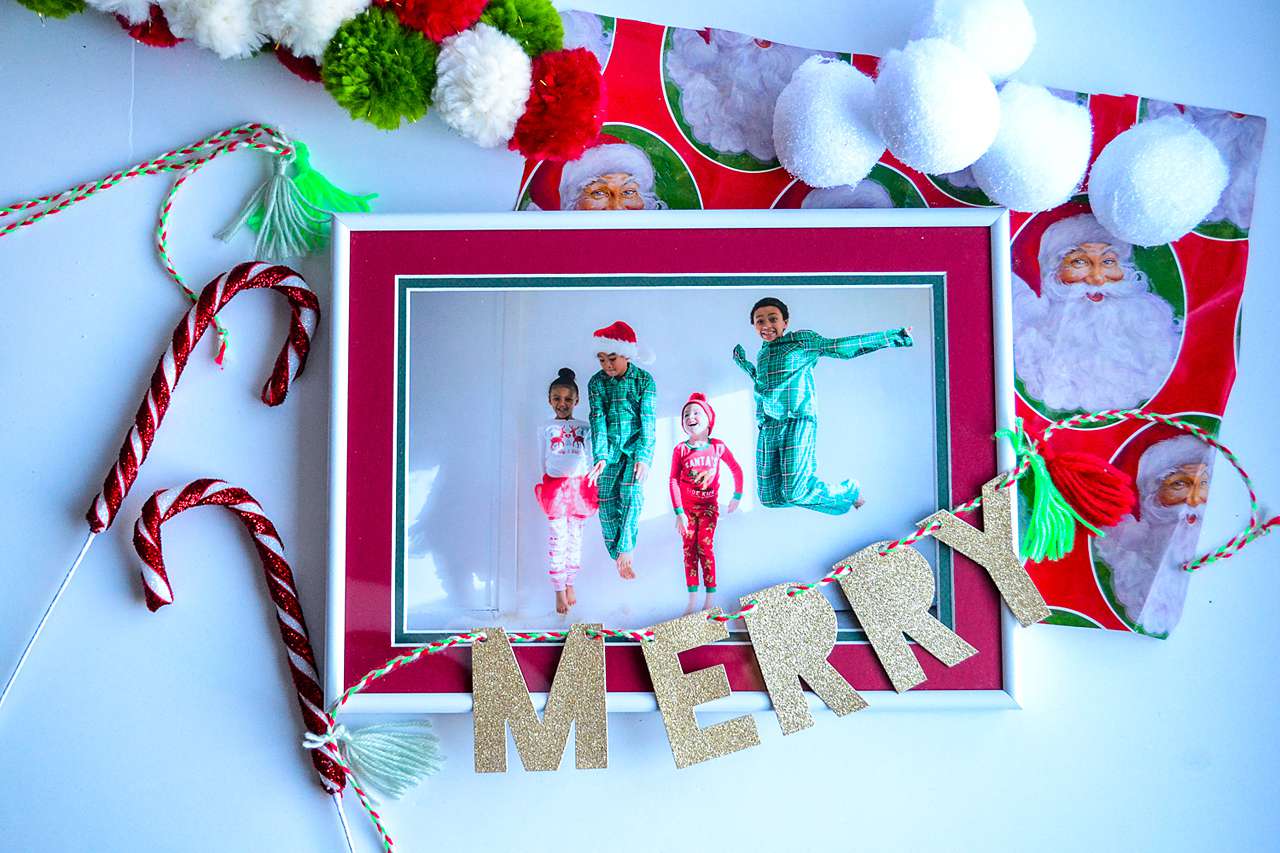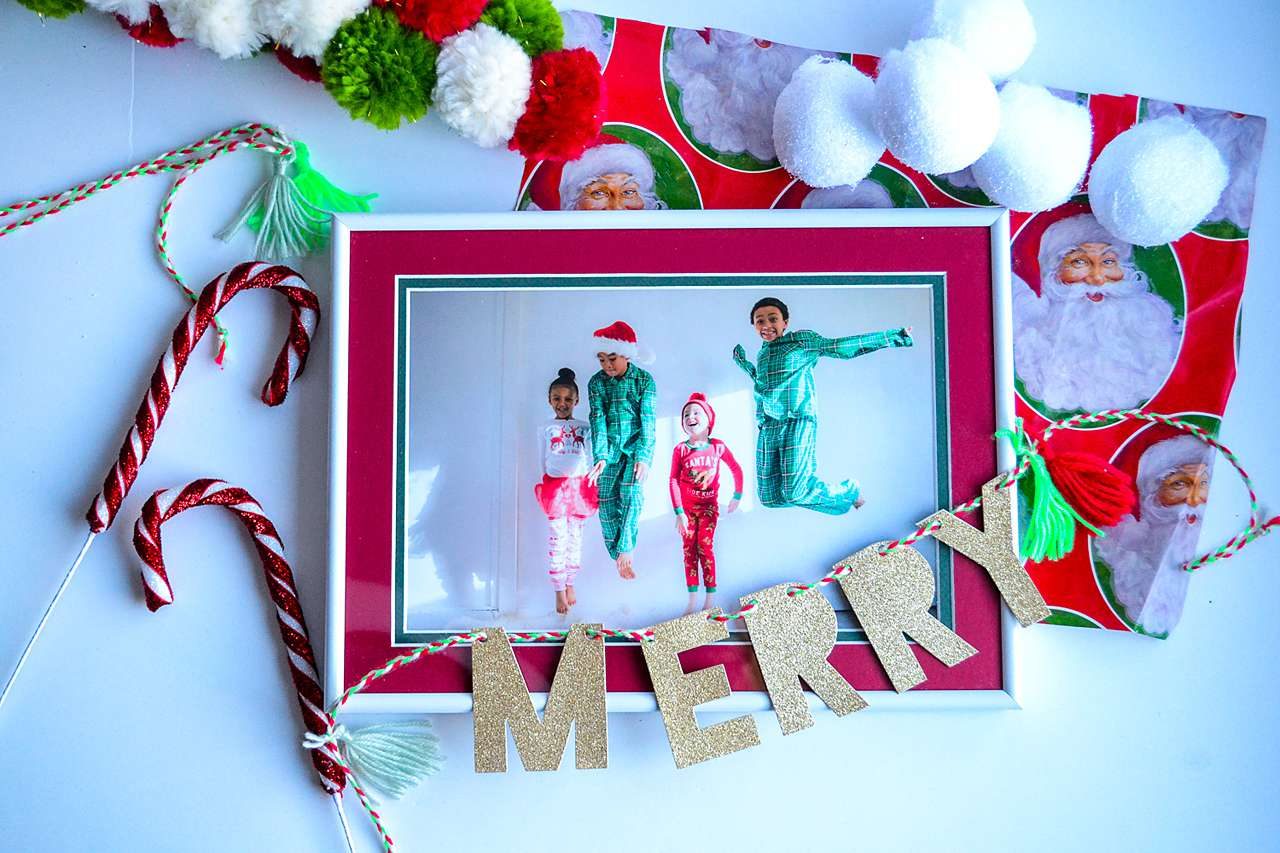 Naturally, using our picture frames to display our merriment is our favorite way to welcome the holiday season. Here at Frame It Easy, we offer a variety of picture frame styles that will allow you to set a festive and merry vibe with your holiday decor.
Think reds, golds, whites, and silvers to match all of those holiday accessories. With picture frames, not only will you be able to set the mood in your home for the holidays, but when you put away your decorations as the season passes your framed items can remain and be enjoyed all year long!
Looking for a holiday gift idea and not sure what to get for the special people in your life? Custom holiday picture frames can make a wonderful gift, or even holiday decor piece, for your friends and family! Browse our 25 personalized picture frame ideas and 5 Reasons To Choose Custom Picture Frames For Gifts This Holiday Season for ideas on what to frame and make this Holiday season stress free!
5. Accessories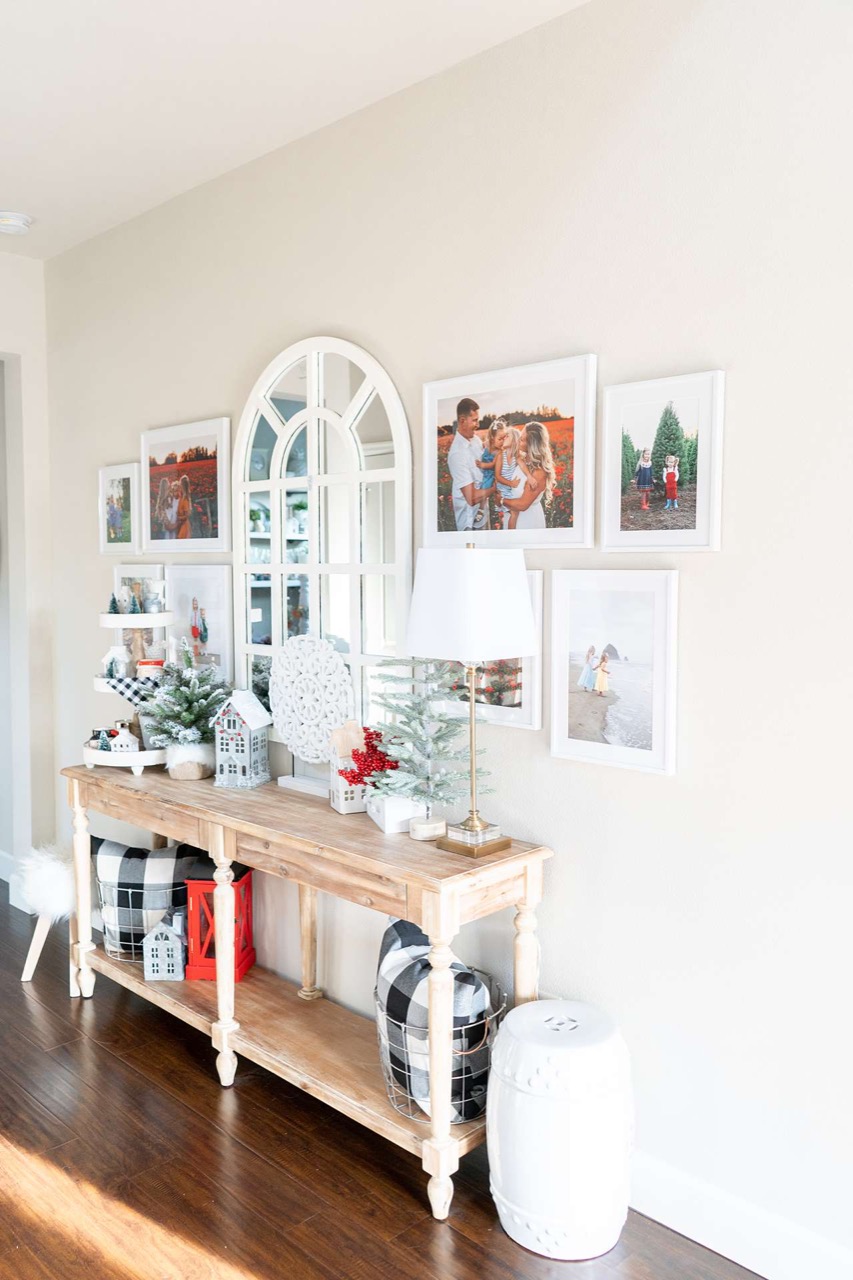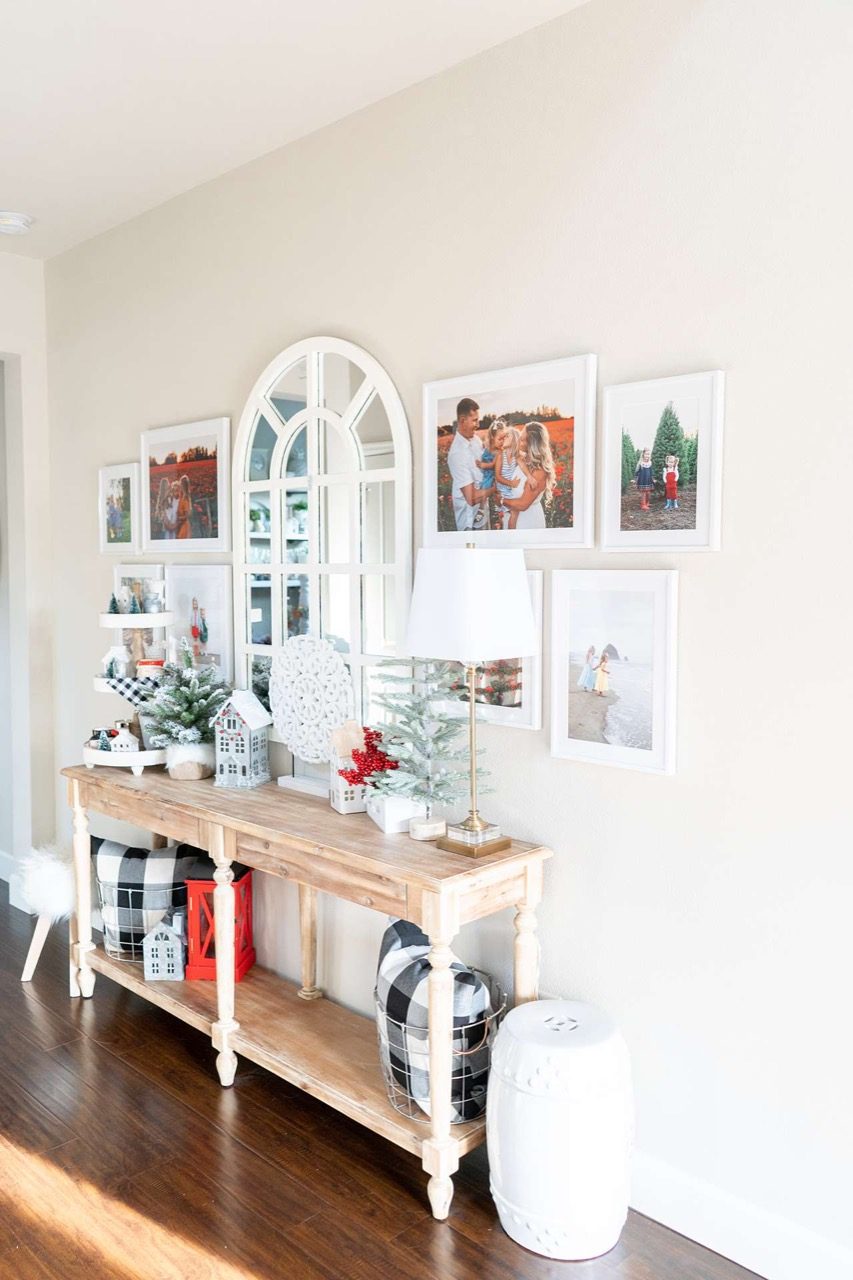 Lastly, there are various holiday-themed accessories that will set the holiday spirit both inside and out! Fresh greens and mini lights are a welcoming sight during the holiday season. If you cut your own tree, use the branch trimmings and other greens in your yard to create a swag for your entryway. Tie a bow around the top and smaller bows on several of the branches and you're good to go. A door wreath is timeless, but this year take an old pair of ice skates, decorate with a festive bow and hang on your door instead. Check out your local dollar stores to find some miscellaneous pieces of holiday decor to accessorize your home without spending a fortune.
Don't forget the most cost-effective way to decorate: your kids are probably making holiday crafts at home and school. Put ribbon on their handprint reindeer and popsicle stick snowmen, add some store-bought candy canes, and your tree is not only delightfully decorated, but sure to put a smile on everyone's faces!
Final Thoughts
Decking your halls with holiday decor should be a fun and exciting experience for you and your family. And you don't have to spend a fortune to achieve the look you're going for!
Get creative with your holiday decor, and feel free to put your own spin to or expand on any of our suggestions. Remember to enjoy this special time of year. After all, 'Tis the Season!