Here at Frame It Easy, we have a deep affection for love! You might say we have a fondness for all things from the heart. So while Valentine's Day is one of our favorite holidays (and we believe is a great excuse to show the love) we also like to think outside the box. Traditional February 14th gifts will never go out of style, but we have some ideas that will still be around long after the flowers have wilted and the box of chocolates is empty. So if you're looking for a new way to say "I love you", we've got you covered!
Framing something meaningful shows you've taken that extra step to show that special someone how much you care. And since easy is part of our company name, designing a custom frame with us is practically effortless! The hardest part will be deciding what to frame. Need some inspiration? Here are a few of our favorite gift ideas to say "I love you" that you'll adore.
Spell It Out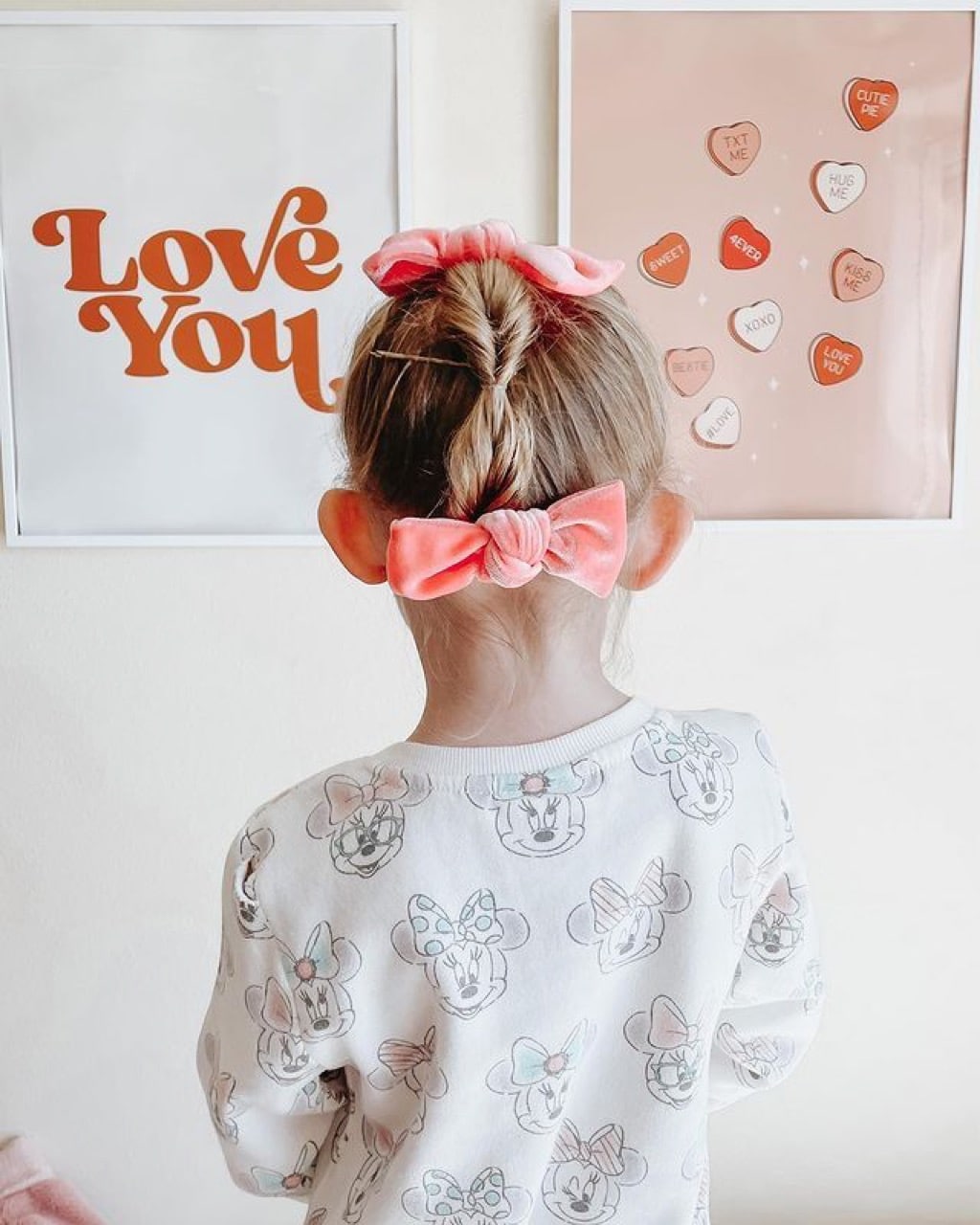 Remember the candy hearts that spell out BE MINE and HUG ME? Simple statements can say a lot! Typography art, which is just a fancy name for any art that uses letters in it, can become a sentimental and touching gift that will remind someone just how special they are to you. You can keep it simple: both your initials with an "&" between them speaks volumes!
For other sweet ideas, check out Etsy for some great downloadable prints that won't break the bank. Then you can upload your word art to our Frame Designer and we will print it for you (using our state of the art equipment and high-quality paper) so your gift will arrive ready to be hung. 
An even less expensive way to go, but just as meaningful, is a handwritten note or card that your significant other has saved. Let's face it, if he/she kept it, it's special, so frame it as a lasting keepsake. Choose a frame and matting that will bring those words into focus and you're guaranteed to keep those loving feelings alive!
Your Favorite Memory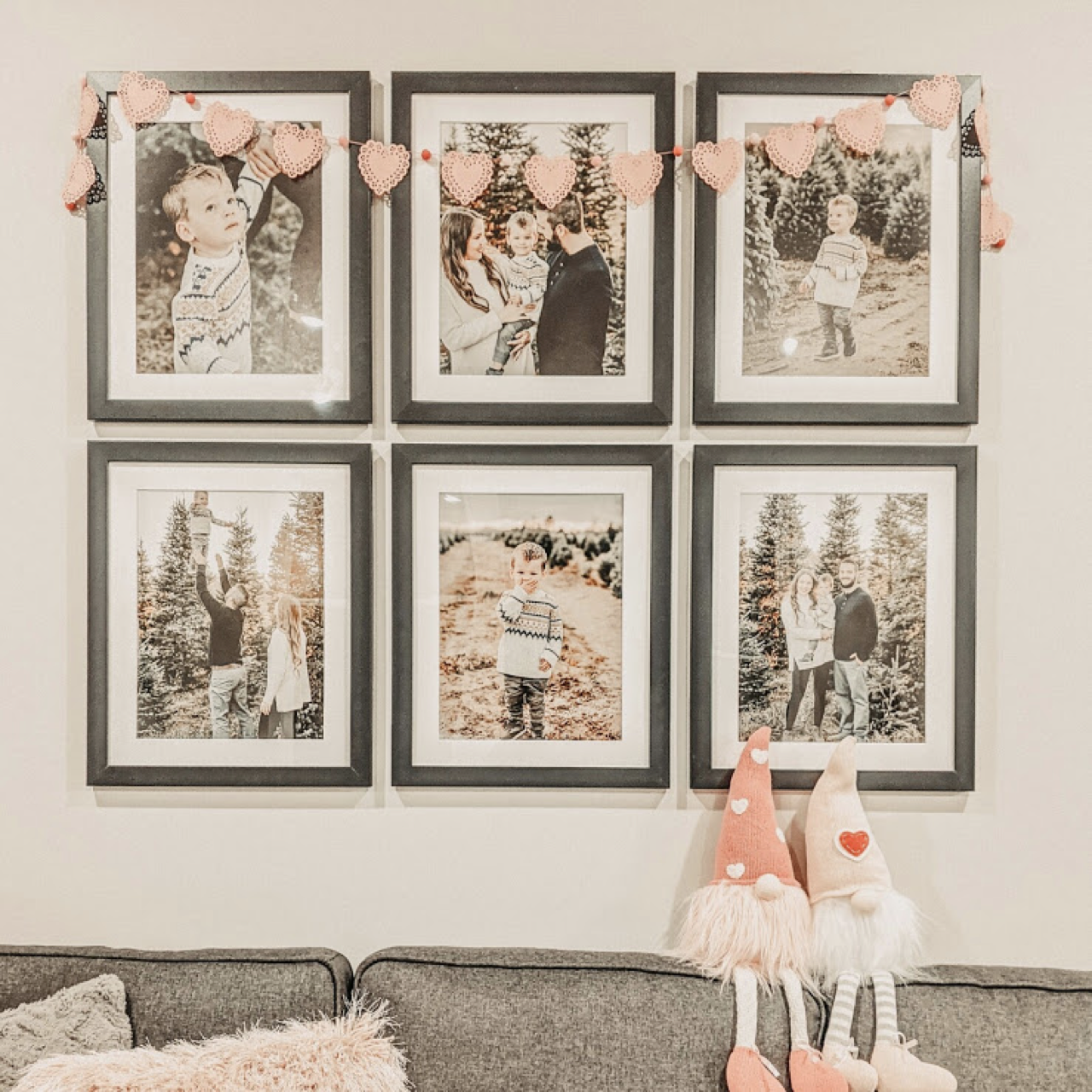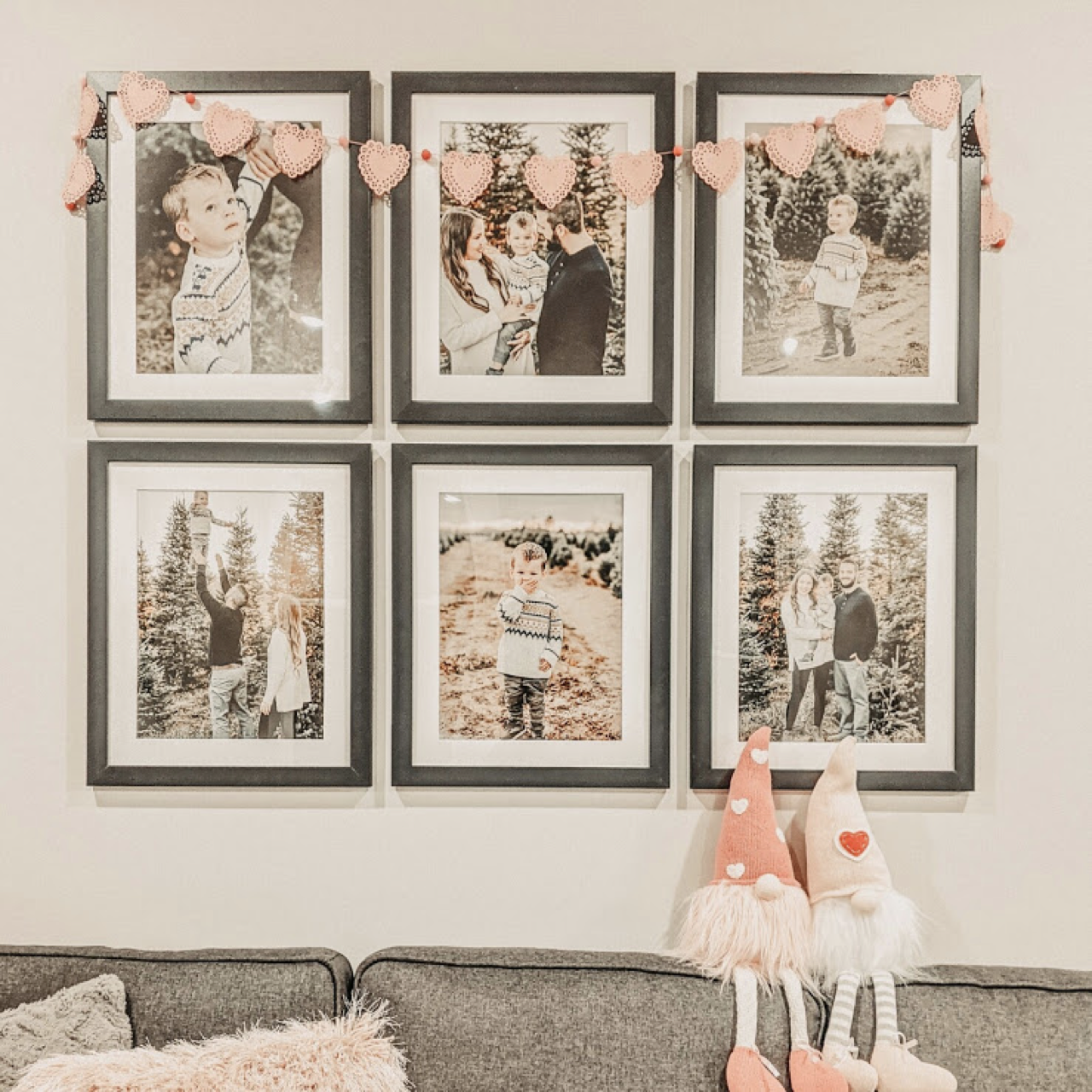 They say a picture is worth a thousand words, right? What could be more romantic than a framed photograph of the two of you? Pictures of your favorite memories together never go out of style. Choose a photo that brings a smile to your face every time you see it and you can bet it will put one on your SO's as well.
Whether you choose something from a professional photographer or a goofy cellphone picture is totally up to you. As we always say, the best part of custom framing is you make all the choices, so there's no wrong way to do it. A photo from your favorite vacation, a wedding photo, or even a selfie that makes you laugh all could work! If this past year has taught us anything, it's to keep our loved ones close, make the best of it, and always remember the good times!
All our frames come with everything you need to hang them (except the hammer) but if you prefer to place your frame on a table or desk, just go to our Accessories page and add our EaselMate to your order. It's easy to install and adjusts to any angle.
Not Your Typical Flowers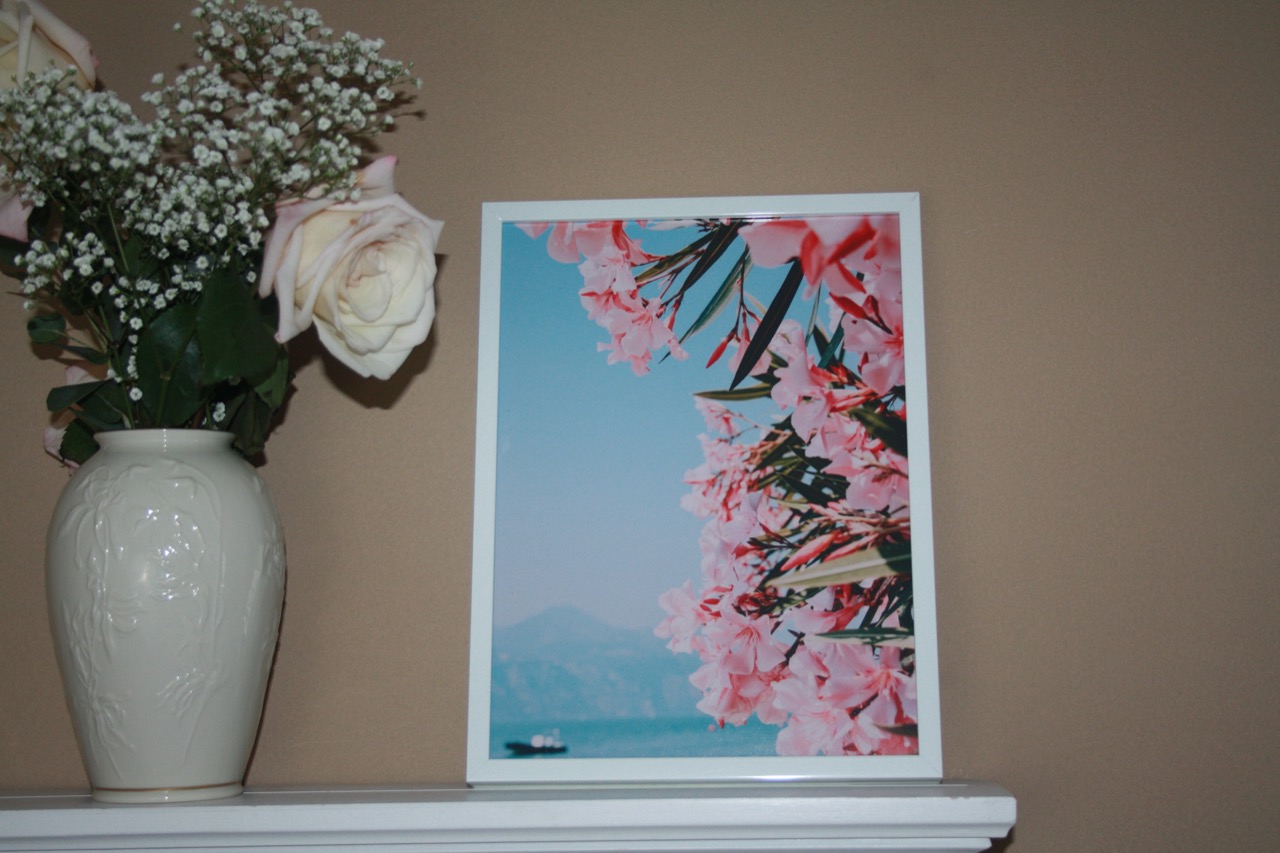 Now, we know we mentioned these were not your typical chocolate and flowers gift ideas, but the flowers we're talking about here will last much longer than any bouquet you can find, and (bonus) you don't have to water them! Flowers can instantly bring a smile to your face when you see them and positively impact your mood. Framed floral prints and photographs may not be as fragrant as the real thing, but they're a close second when it comes to bringing you happiness.
Botanical prints, floral renderings, and photographs of blossoms all say Flower Power and can work well in many settings. If you're going this route, try to find the right artwork that will not only appeal to your loved one but will fit nicely with existing decor. With the many different frame styles we offer and the scores of matboards to complement them, you shouldn't have much difficulty designing the perfect gift.
And don't forget your wedding flowers. We're sure they were an important part of your big day, and most likely your photographer took some pictures of them. They probably cost you a pretty penny too. Frame them! If you want to take it up a notch, dry them out and mount them for a spectacular display.
Something Special for That Special Someone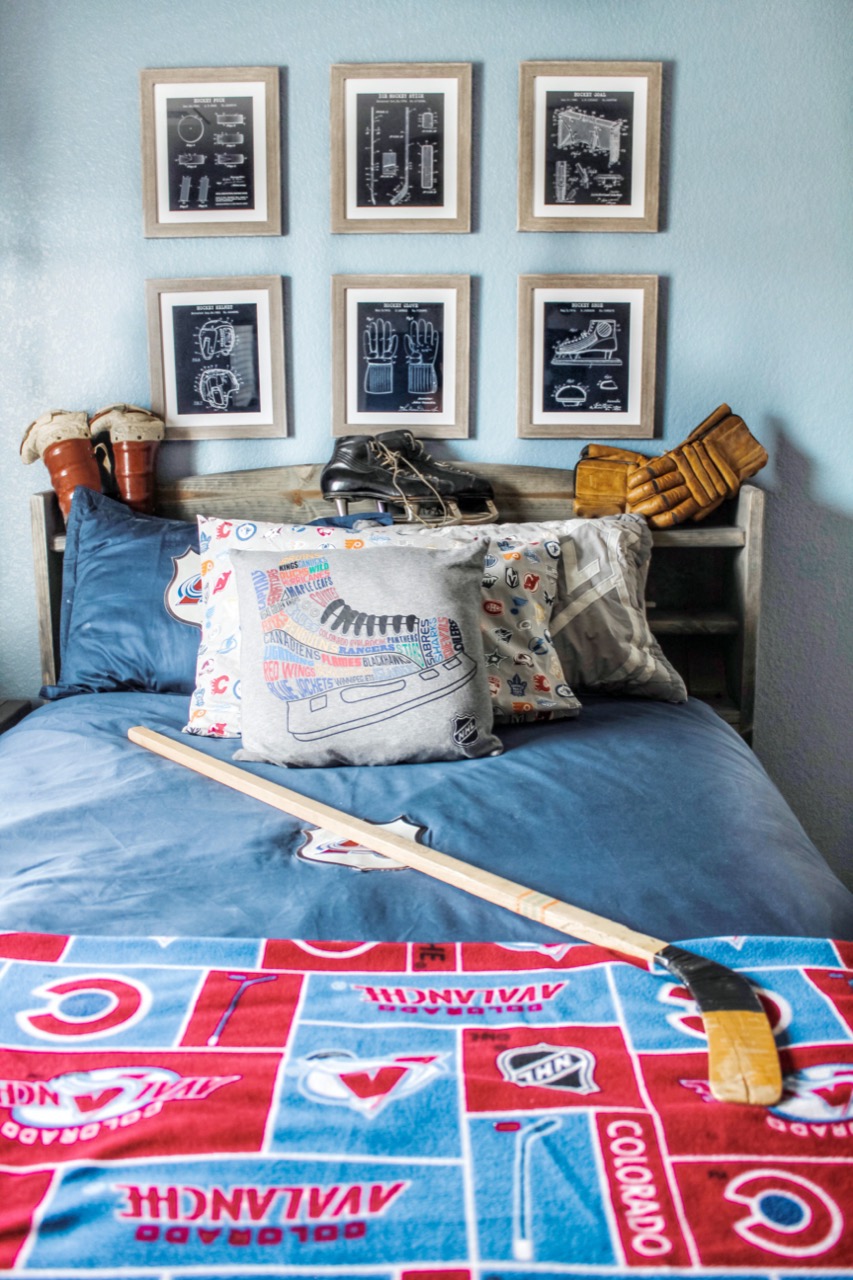 You'll get bonus points for this! Do they have a favorite band, artist, or even type of car? Maybe they love vintage movie posters, are the Yankees number one fan, or are the world's geekiest numismatist or philatelist (we won't make you look it up. It means they collect coins or stamps.) Get them something that you know they'll love. It shows not only how well you know them, but that you took the time to get them a gift they'll love (even if you're a Red Sox fan or fall asleep looking at coin collections.)
Final Thoughts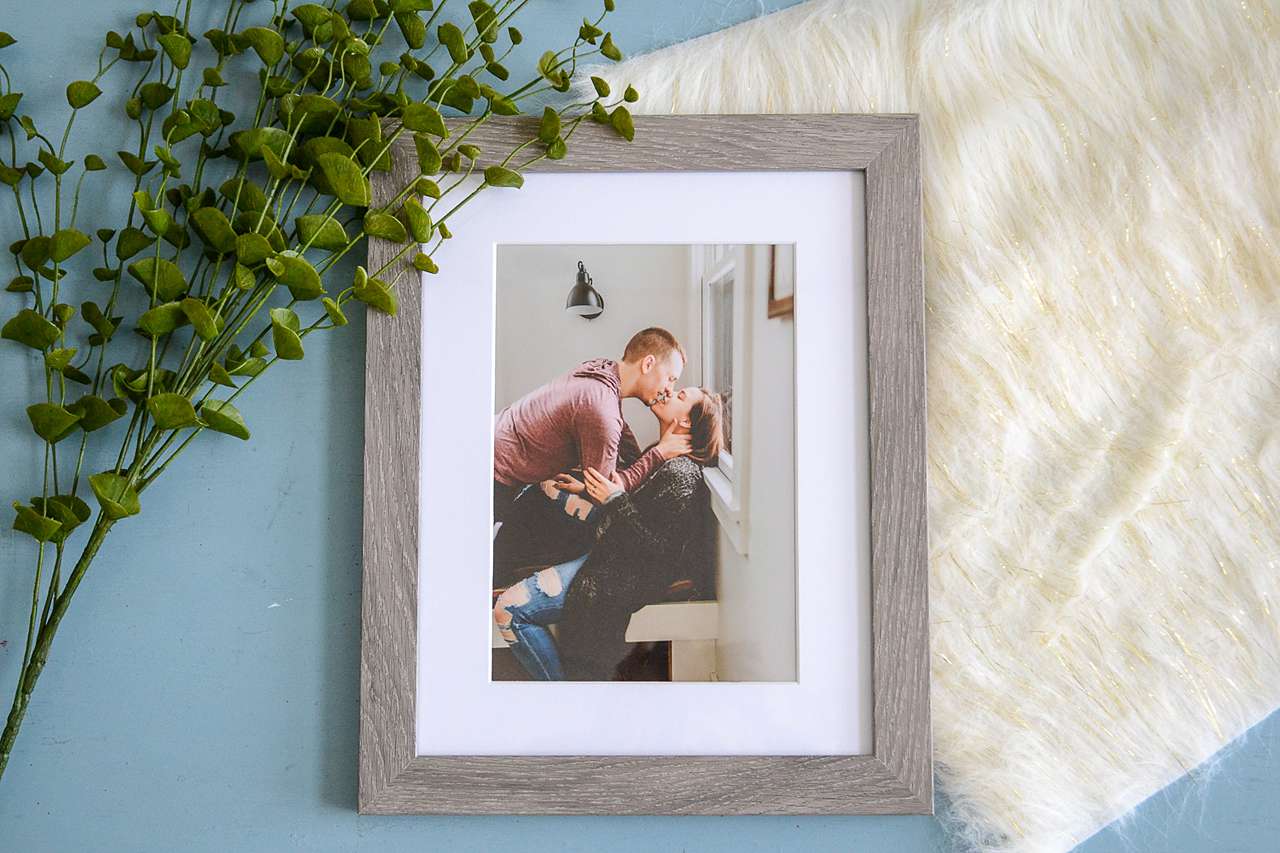 We hope we've inspired you with some of our gift ideas for Valentine's Day. We think Cupid would approve of them. But keep them in mind all year round! They work just as well for anniversaries, birthdays, or whenever you want to remind someone you love them. These gift ideas are sure to do the trick and will endear you forever!
And since we are infatuated with the creative ideas our customers come up with, be sure to share your designs with us so others can admire your custom frames too!