Choosing a new decor color for your space can be quite a challenge. You don't want to choose a color that will soon look "dated" (especially for the big items, like wall color and furniture) but you'd like to make your update be a little less "boring." Many people navigate towards nude/neutral colors because they are a "safe" choice: they are classic, versatile, and never go out of style. But there are options for white, cream, and beige that will bring a fresh, new look to your home and stand the test of time!
If you are looking to update the color of your space but aren't sure where to start, we have a few ideas for you! Whether you want to tackle painting your walls, invest in a new couch, or just add a touch of color with some accent pieces, we've got you covered. And, of course, we'll show you how our custom frames can help!
Ultimate Grey and Illuminating Yellow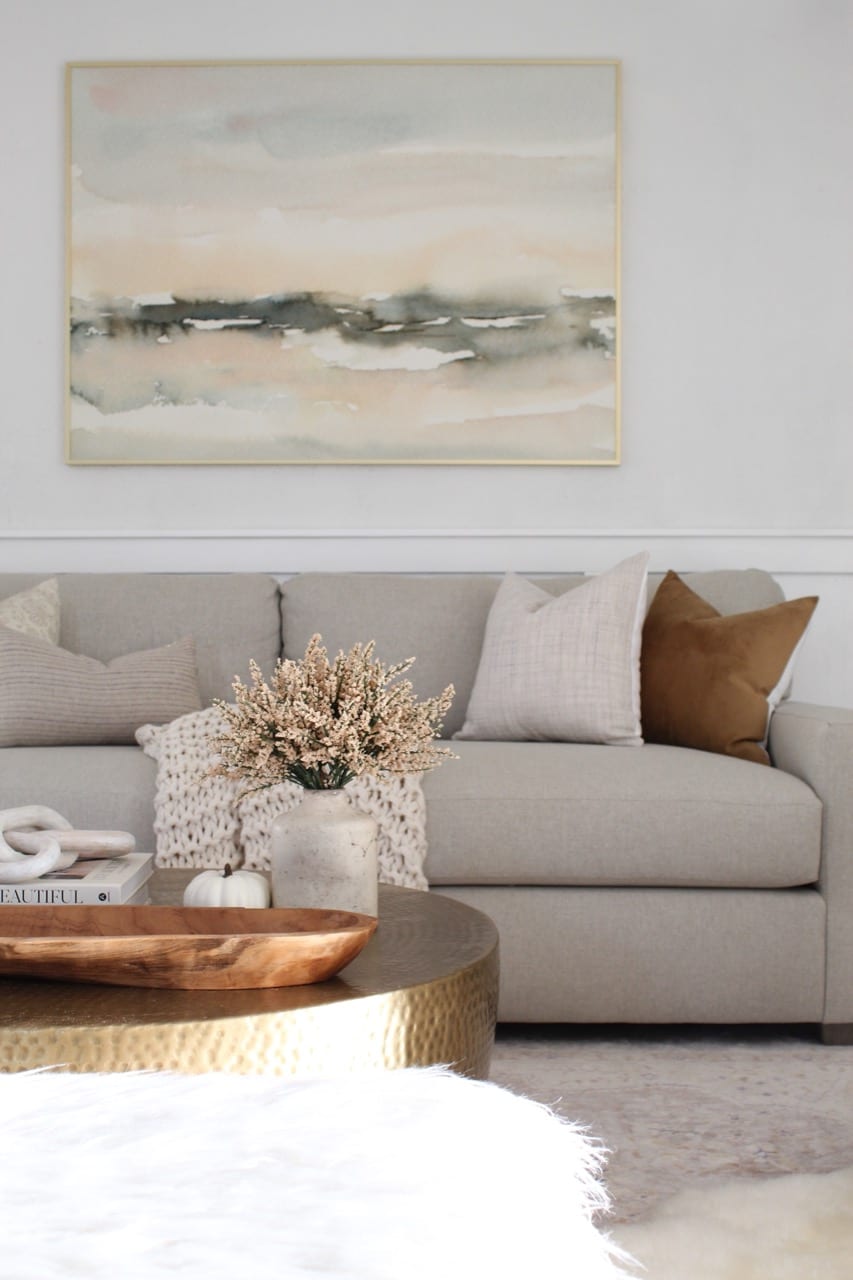 Just about every paint company has their annual "Color of the Year" but can we talk about Pantone's? They gave us not one, but two colors for 2021. And after 2020, don't we deserve two?!? Pantone announced Ultimate Gray and Illuminating (think highlighter yellow) as their colors for 2021 and we are obsessed! Together they express "a message of positivity supported by fortitude, practical and rock solid but at the same time warming and optimistic." In the true American spirit, the color combination "gives us resilience and hope" for the coming new year.
If you're a little hesitant painting your entire room, consider a statement wall instead. And while you can certainly use these colors separately, together they also make a statement. A dark-gray couch with bright yellow throw pillows. A new comforter for your bed that combines both colors. Or just take baby steps. Some gray candles and a bowl of lemons can be all you need.
Of course, check out our matboard choices that can also give you a Pantone-inspired look. While we have grays in several different hues, our Buttercup yellow would look awesome as a contrast to any of them in double matting.
Sage Green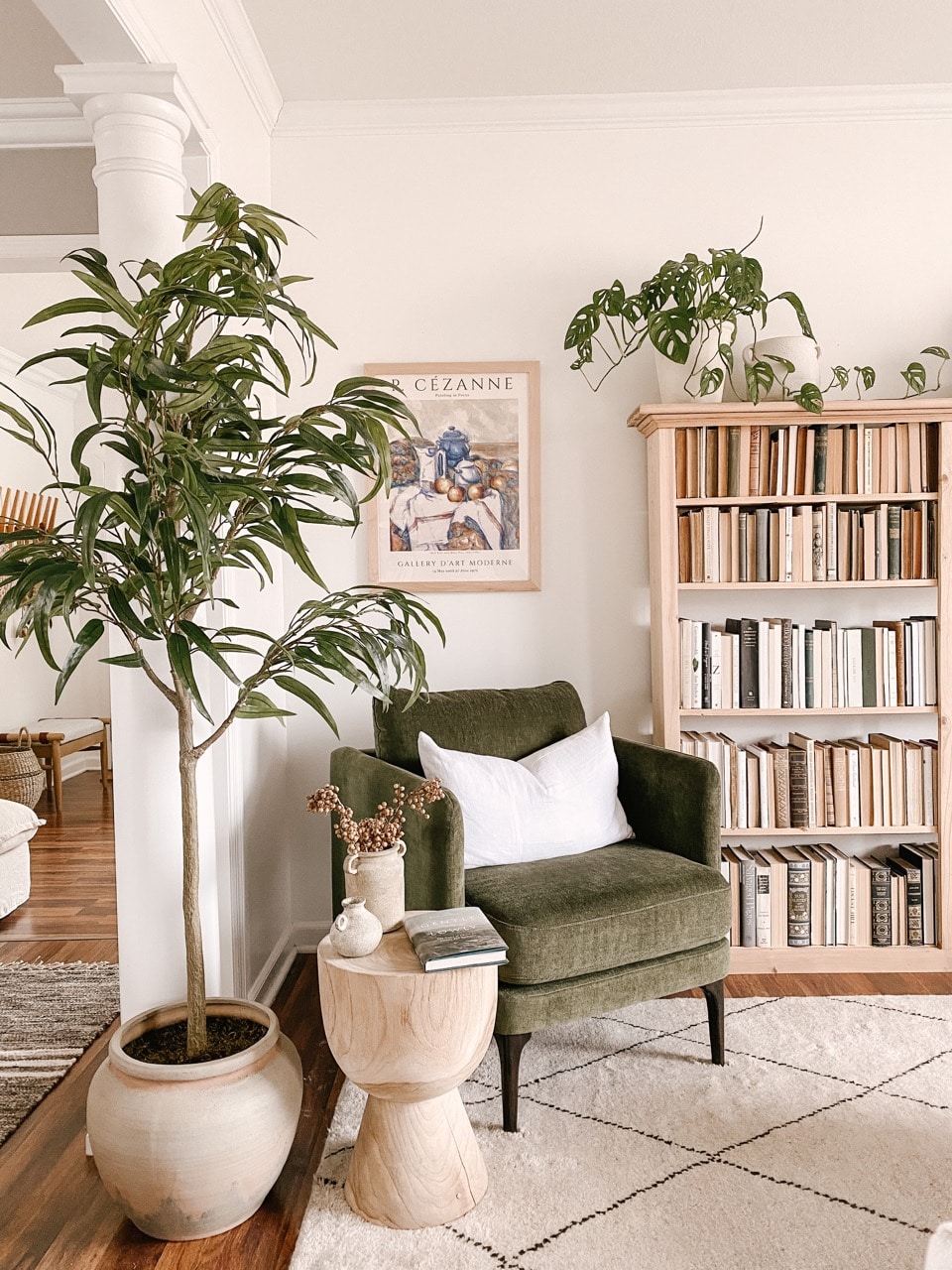 If you follow Instagram home decor bloggers, you might have noticed a ton of sage green trends lately. Sage green is an aesthetically pleasing way to soften a room and bring peace to your space, another necessity in 2021. This subtle shade of green is understated but will still be illustrious enough to draw the eye to it.
Of course, if you're not quite ready to commit to green walls, there are tons of other options for you to include this color into your decor. Imagine your front door painted in this inviting color, accented with a terra cotta planter for a warm welcome to your home. Lampshades, vases, and curtains in sage green would be a tranquil addition to your bedroom decor. Or try updating an old wooden table with chalk paint in this hue for an easy makeover.
Of course, if you are ready to paint, sage green walls are the perfect backdrop for our black frames. Whether you opt for our wood or metal styles, our Alpine matboard is the perfect complement to the look! Now might be the time to style that gallery wall you've been dreaming about.
Brown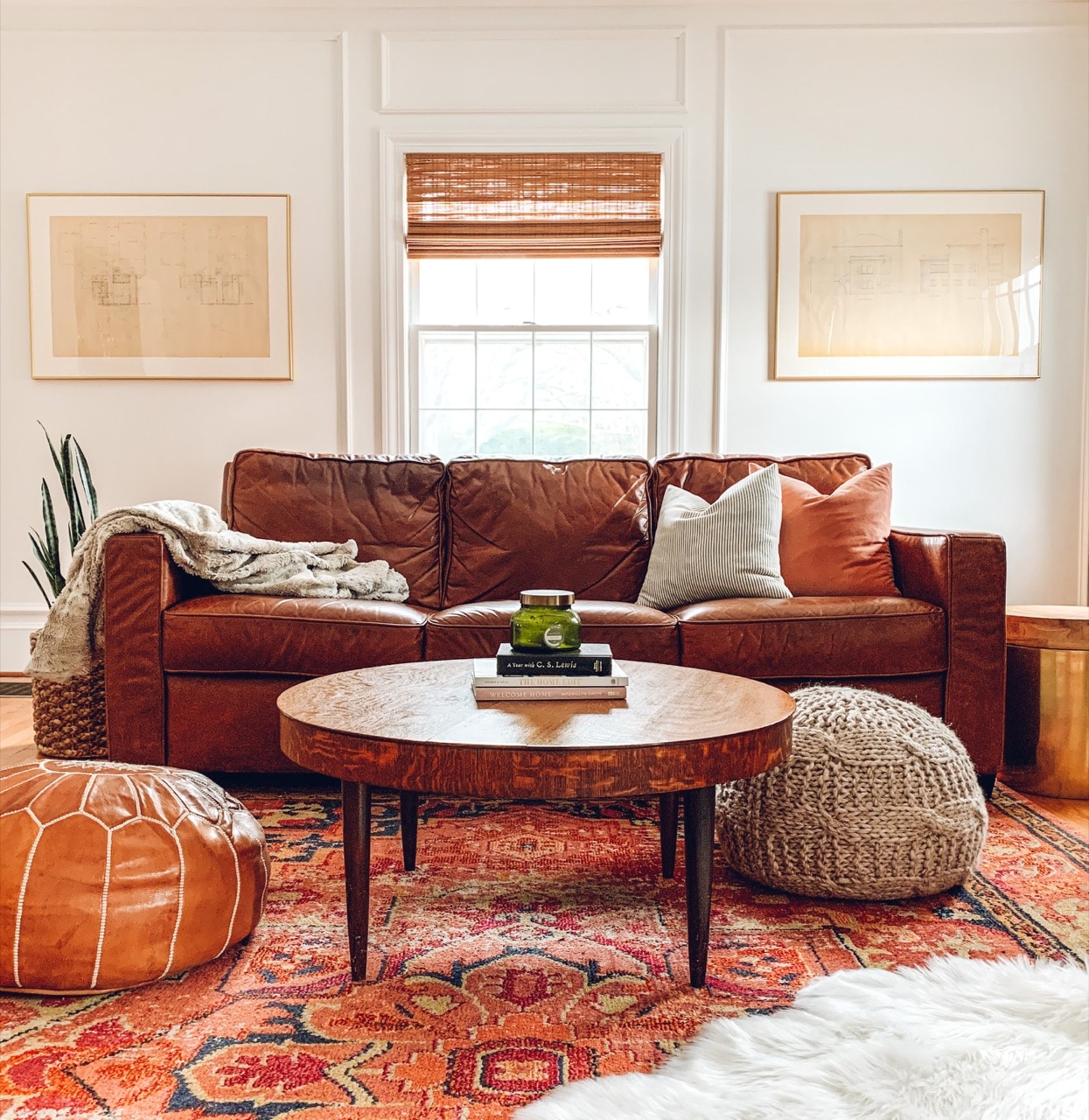 The color brown doesn't have to be the deep chocolate color you may be thinking of, although it can be if that's the look you are going for! There are tons of different shades of brown, such as honey, caramel, coffee, peanut, cinnamon…is anyone else getting hungry?!
Most people think of "neutral" colors as the whites, creams, and beiges we mentioned earlier, but a neutral can actually be a darker color like brown. Because of its undertones, it would work best in larger rooms as it tends to make a space look more closed in. But if you're looking for dramatic, a brown might be just what you're looking for!
And bonus, brown is a really popular color this year. Again, if you're not ready to paint your entire room or invest in a piece of furniture, add it to your space in smaller ways. A new area rug can change the whole look of your room. Maybe some fabulous brown velvet drapes would look stunning against your already beige painted walls. And our Derby wood frame in Russet would tie the whole look together.
Dusty Rose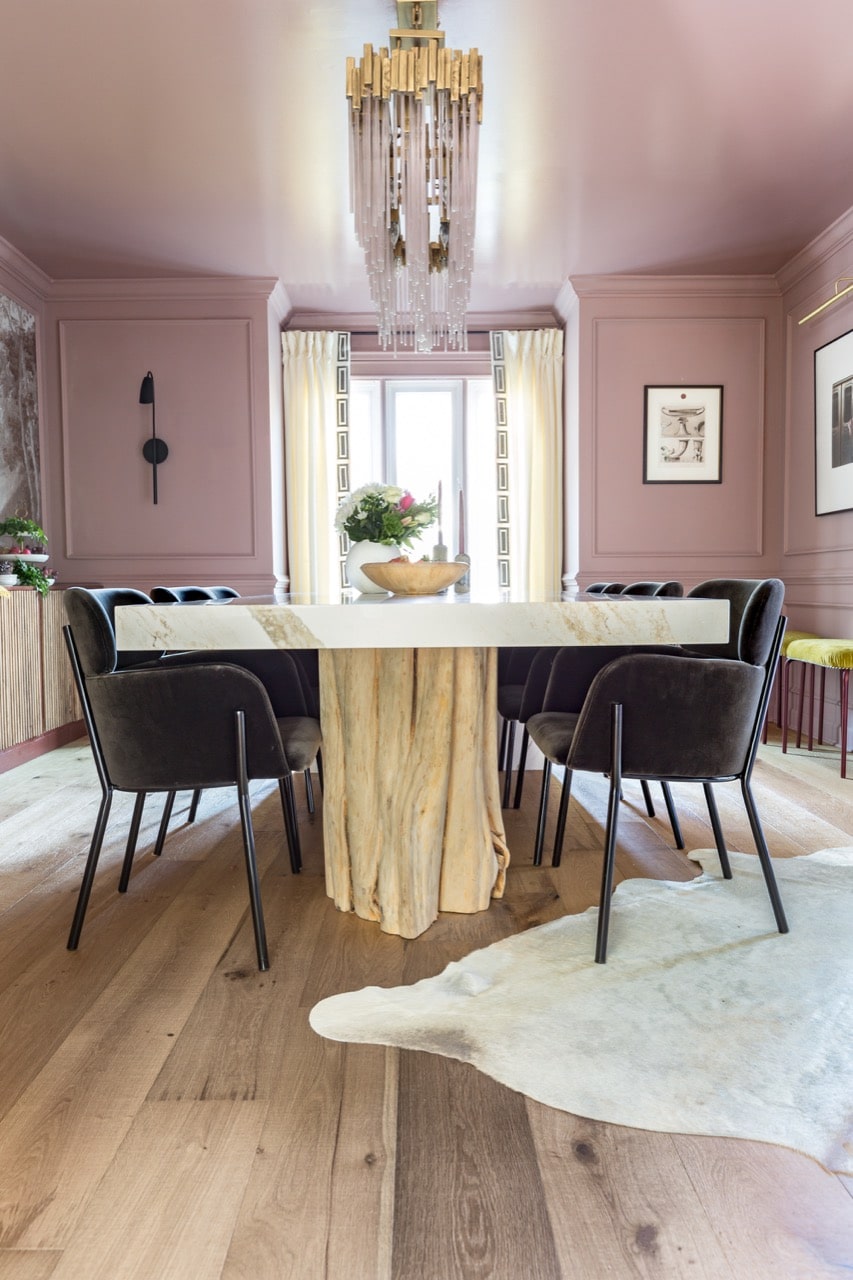 This soft shade of pink was big in the 80s but it's making its comeback and for good reason! This slightly brown with red undertones color is a more sophisticated way to decorate with the color pink. It is a delicate color that won't throw off the rest of your room, but still bold enough to make a statement wherever you are using it.
Etsy has tons of dusty rose prints available for digital downloads that you can then upload straight to our Frame Designer to get your wall decor started. You can also use this color for furniture, such as a bench or loveseat, a new comforter, or in a nursery. (FYI: it's one of the biggest trends for girls' bedrooms in 2021)
Final Thoughts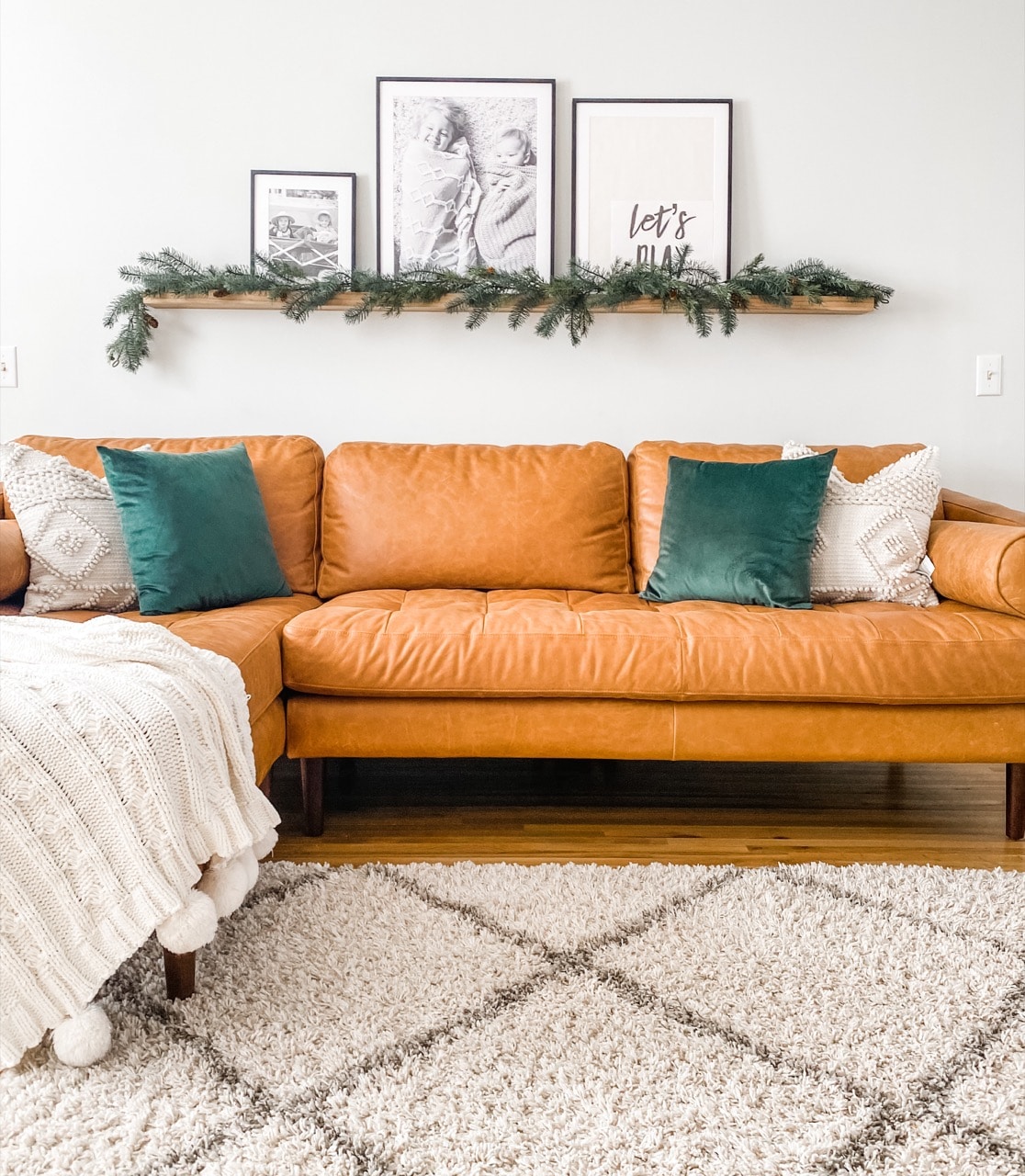 As we always say here at Frame It Easy, the best part about home decor is that it truly is all up to you! Whatever you think will look good for your space, we say go for it! If you're in the market to re-decorate or just update your space a little, we hope we inspired you to try some new colors and if we have, don't forget to share them with us on Instagram!