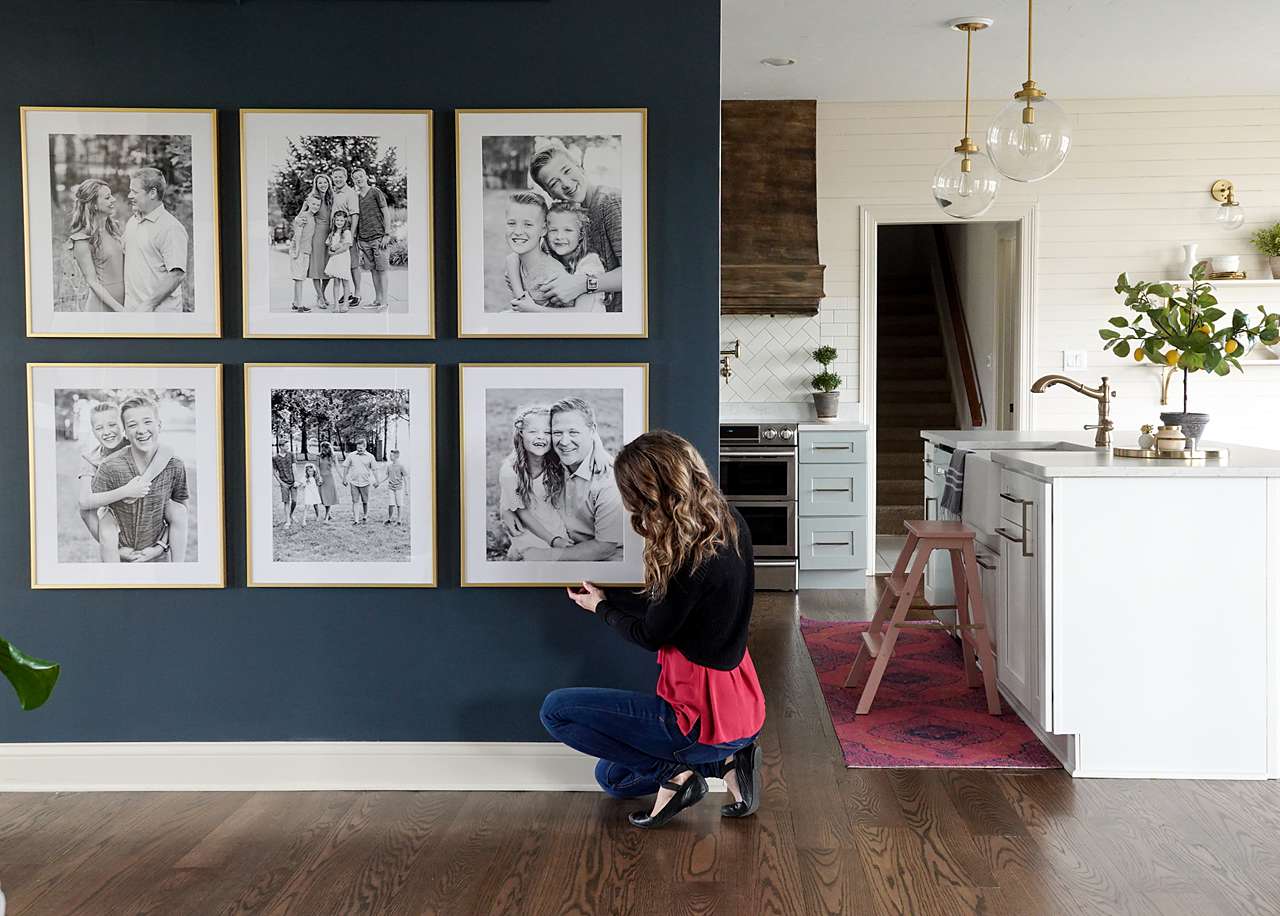 Sometimes you like things to be consistent and sometimes you find beauty in the chaos. When it comes to frame hanging and spacing, they can sometimes be subjective, especially as to what looks best. Intentional randomness is something to be desired for some. And why not? Sometimes the greatest displays and works of art can be achieved by just knowingly breaking every rule in the book. Sure, even displays can be orderly and patterned, but they can also be, well, the opposite — controlled chaos, intentional unevenness.
When exactly should you lean towards orderly, and when should you go crazy with the unpredictability, though? Let's go through all the possibilities; maybe you'll have a better idea of just how to assemble your gallery wall after reading this. Of course, if you have an idea that's not on this post, do that! These are just suggestions and general guidelines — no strict rules!
When To Space Your Frames Evenly: For Themed Walls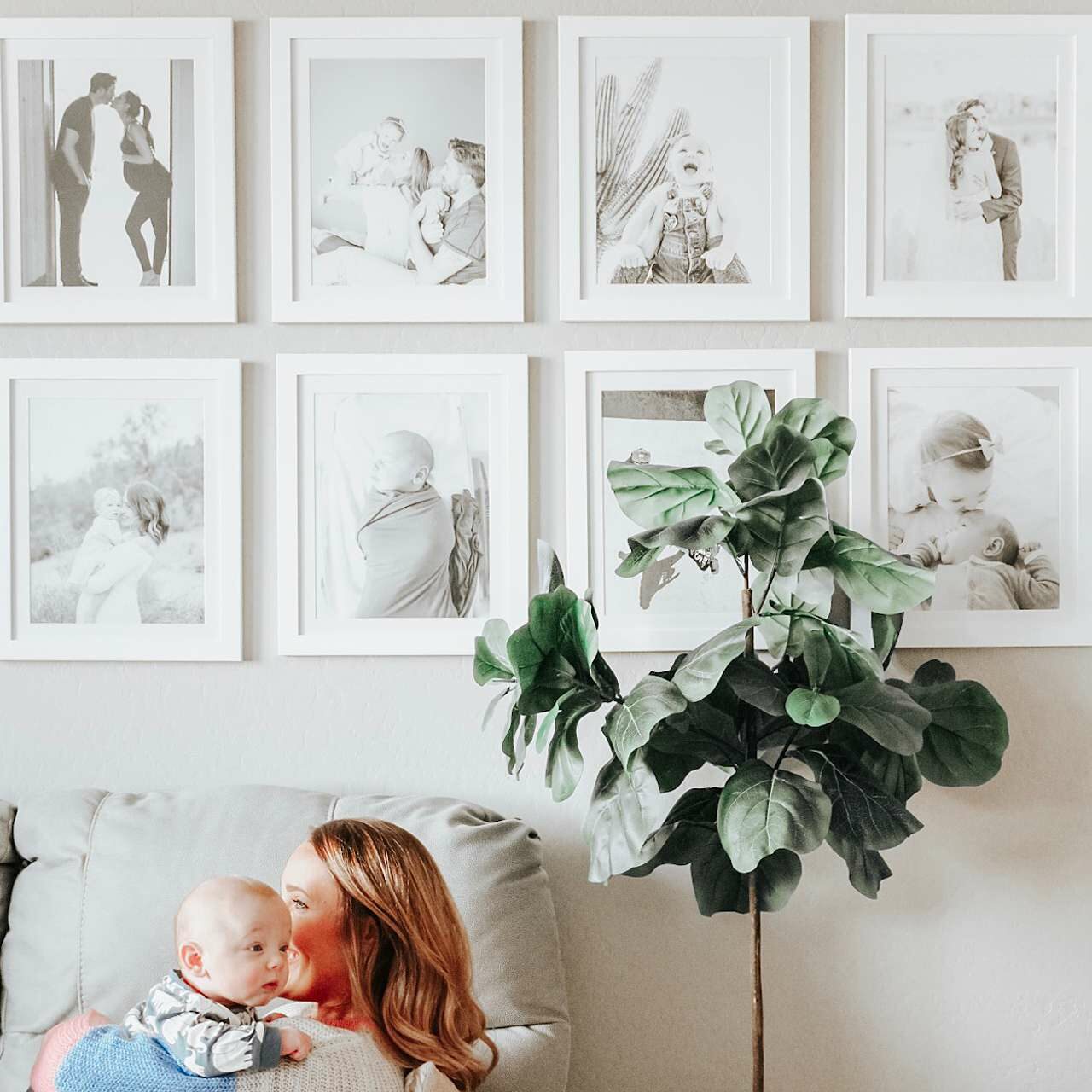 Does your gallery wall have a certain theme? In that case, maybe evenly spaced frames would be best. This is because themes usually imply some sort of consistency. This means that should be reflected in how they're displayed. The theme can be anything, too. Maybe it's the contents of the photo, or maybe just the frame style and color — something simple like that.
How do you hang things so they're spaced evenly, though? Well, we have some guides on how to do that. All you will need is some painter's tape, a ruler, and a pencil. Once you figure out where you want to hang your frames and how far you want to space them, just mark the spot on your wall. You could also use painter's tape to plan your layout before making any holes. From there, you would just put the frames over the corresponding outlines, like piecing together a puzzle.
When To Space Frames Unevenly: Different Frames/Styles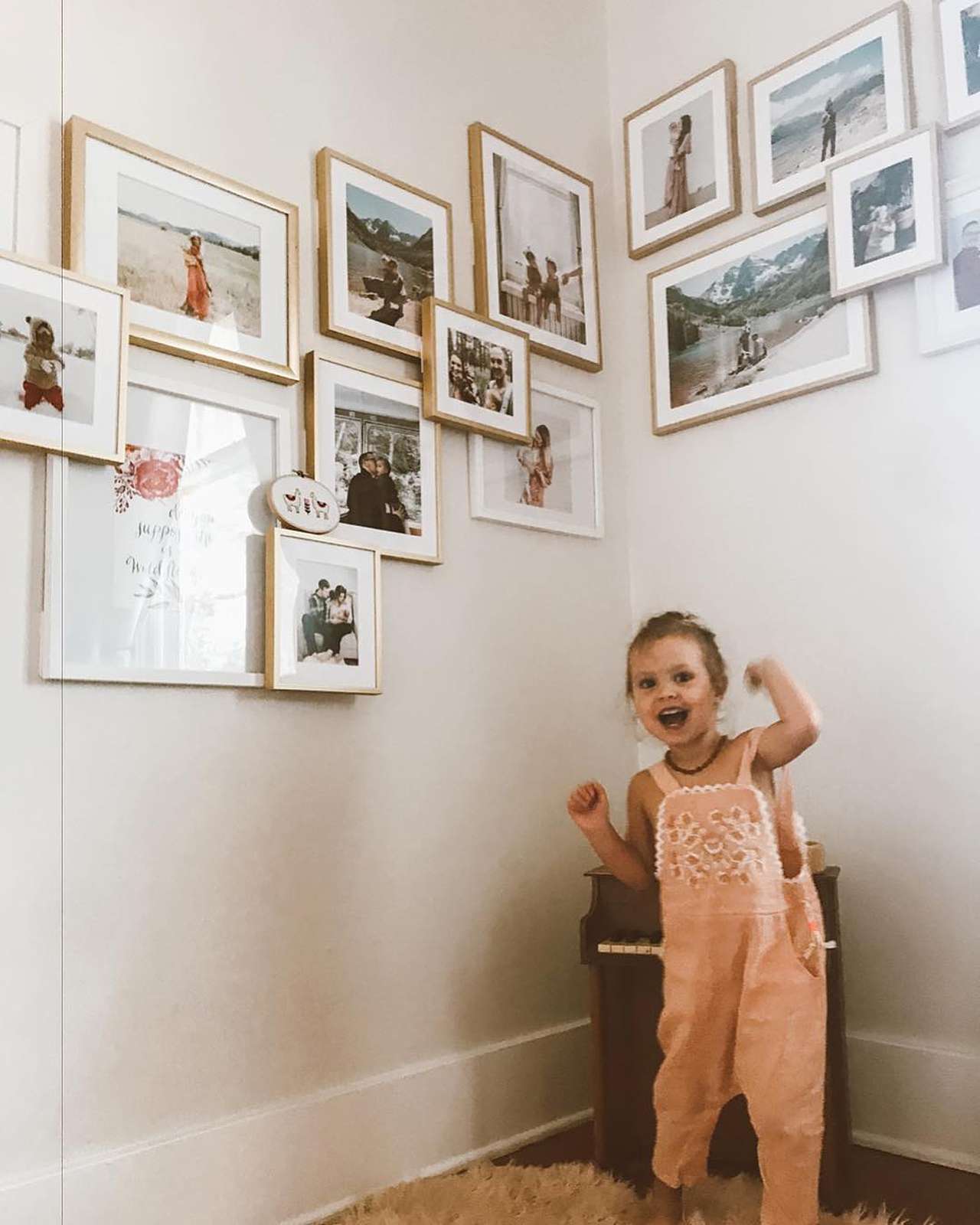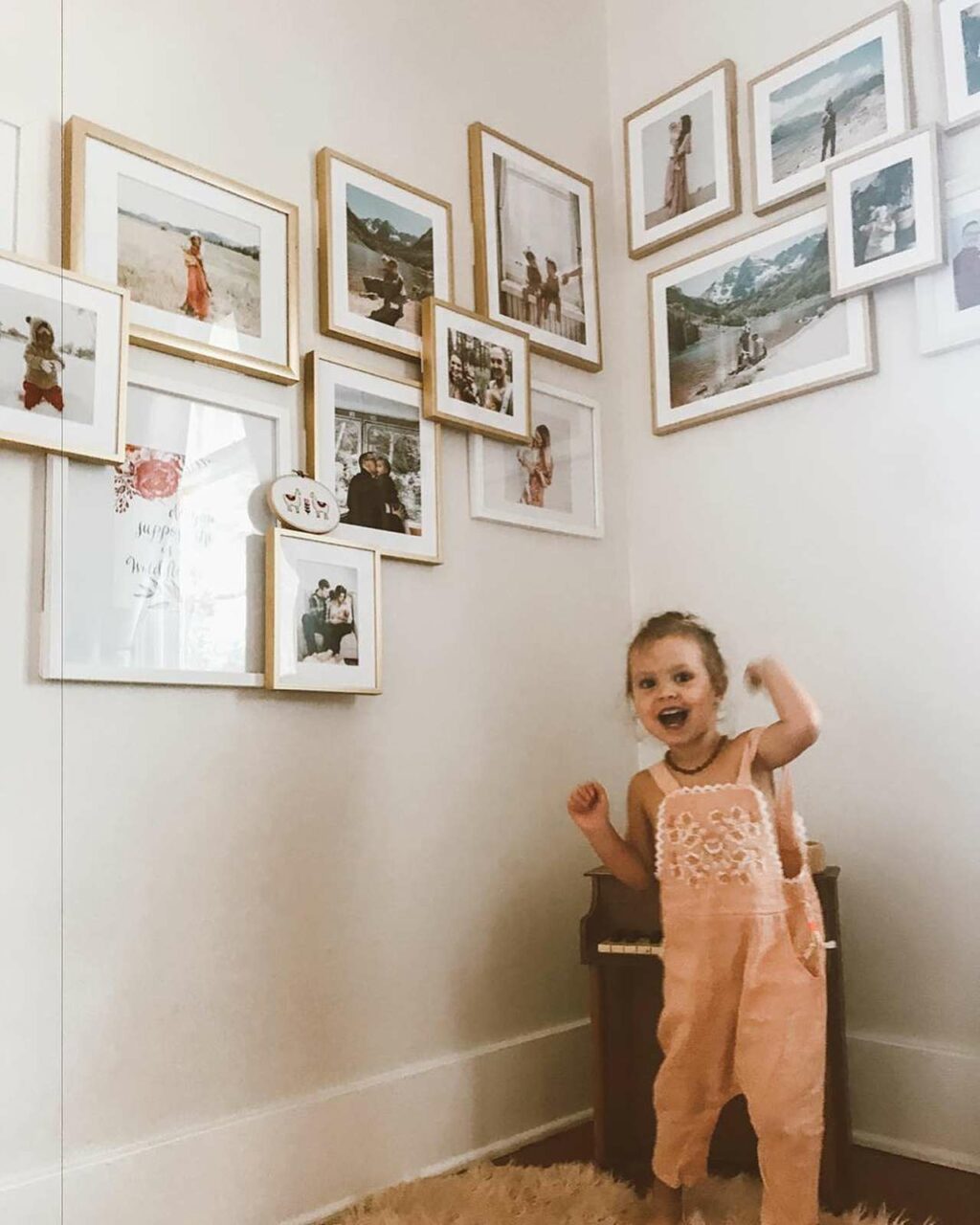 While spacing your frames evenly is great, so is spacing them not so evenly! If you just want to put a bunch of frames on a wall with no real regard to style, contents, or the like, go nuts! You could space frames unevenly, overlap them, mix and match colors and styles. Keep in mind, too, that these don't have to be chaotic, necessarily. Rather, there could be a weird type of order to how unpredictable the wall is.
In the photo featured above, the spacing between frames definitely isn't even, but there is a sort of flow that goes with the display, even though things aren't exactly neat, it still looks amazing! Frames overlap; they're pretty much all over the place. But it works! Maybe this is to capture the unpredictability of family life, or maybe it's just their creative choice. Either way, we love it!
When To Space Things Evenly: Businesses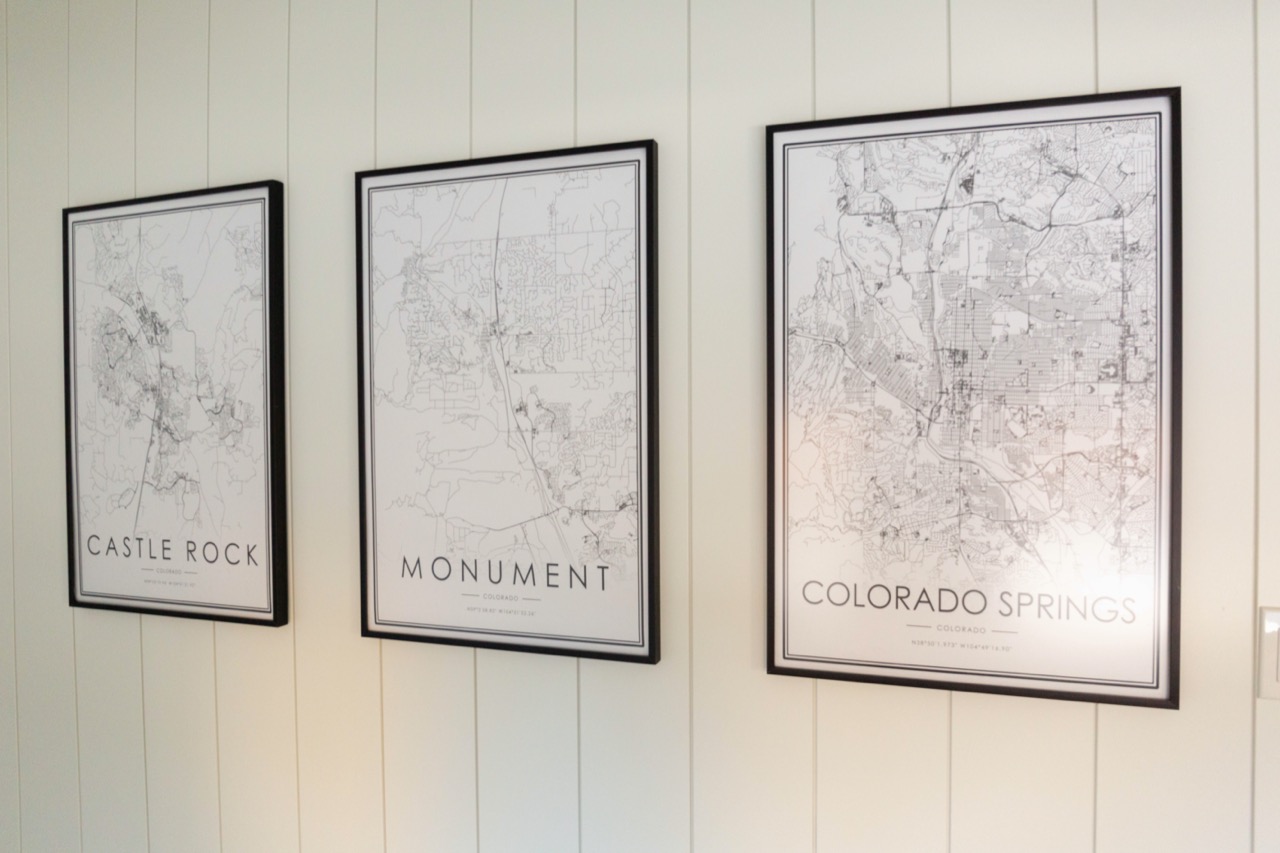 We work with a lot of businesses and entrepreneurs with our white label program — artists, offices, pretty much everyone. If you run an office, and want everything to look as professional as possible, it might be best to go with the more evenly-spaced look. With offices or pretty much any place of business, having a neat look is always the best way to give off a good impression to potential clients or customers that walk through your doors. You could display art that is meaningful to you personally, display posters to advertise your business, or even add family photos to give your customers a glimpse into your life and what is important to you!
When to Space Things Unevenly: Boho Decor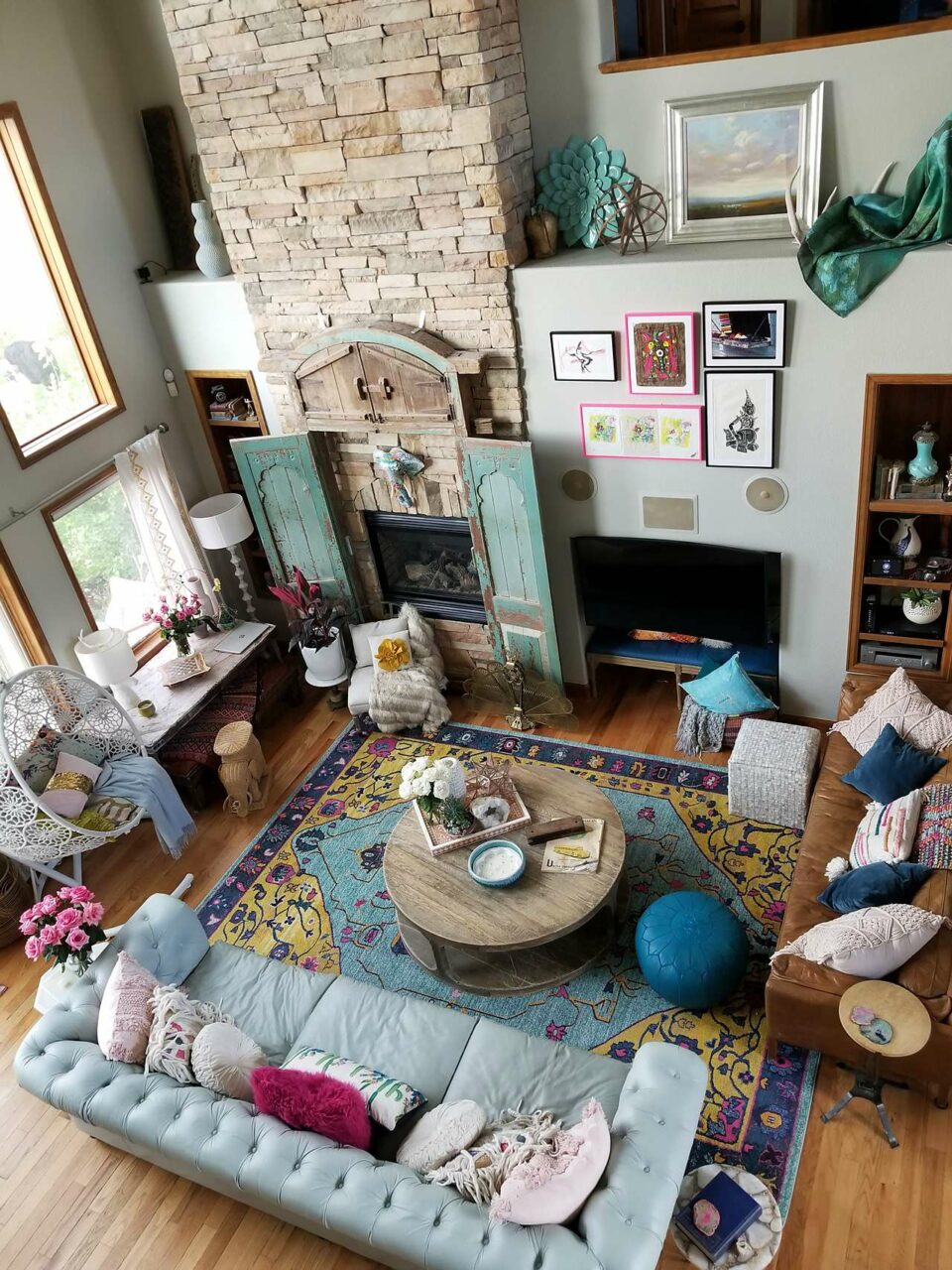 There's a new type of home decor style that's getting more and more popular on Instagram. It's called bohemian (boho) decor. This decor style helps to embrace your inner spontaneity, with a vast mix of different patterns and shapes. This could be a great way to have decor that your guests wouldn't quite expect, but still love. Looking for some good inspiration on this? Check out Megan Martinez's Instagram account; she has a lot of good inspiration for your home, if you're interested in this style.
Another good account to follow just covers general boho home decor. Either can get you pretty good ideas on how this style, and how you could potentially incorporate an unevenly-spaced frame display with it.
Even or Uneven?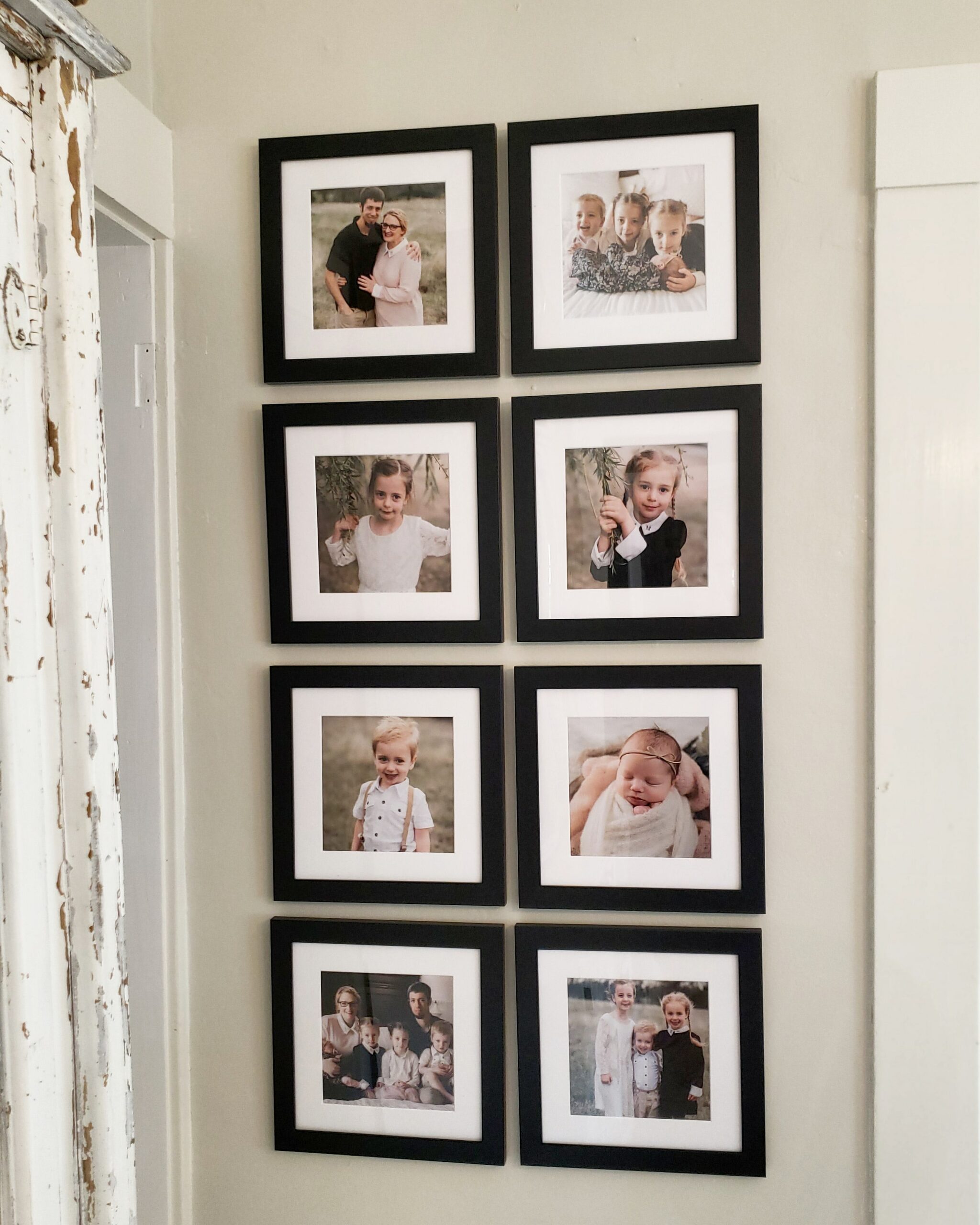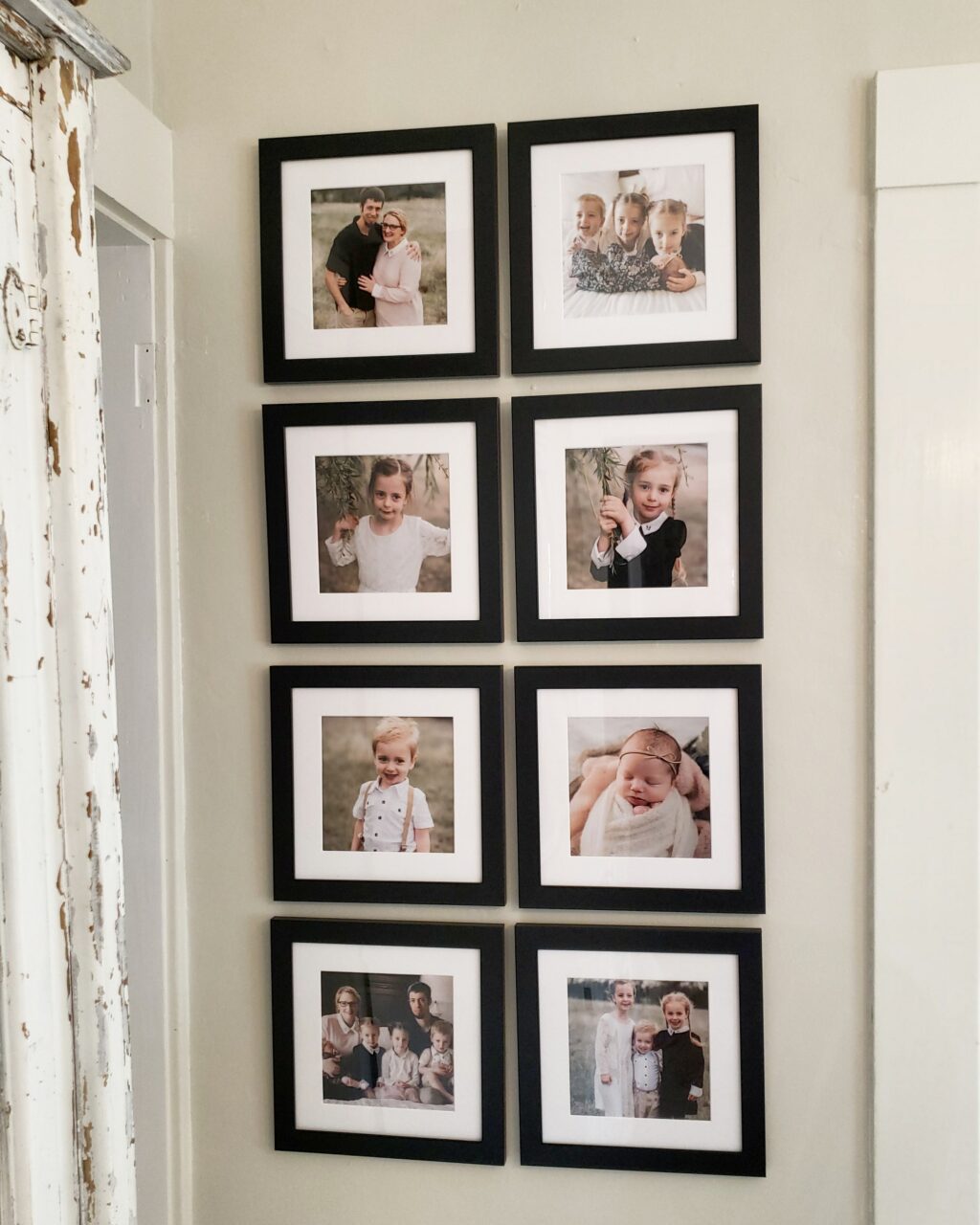 There are pretty much an infinite amount of possibilities to consider when framing your art and photos. Frame hanging is just one of many things to consider. You could have an office, or professional-type location that you want to look orderly. In cases such as this, you'll want to go with a more orderly look. But if you're framing a boho-styled home, maybe you'll want to make things more uneven. In the end it's all up to you!
As you know, we love seeing our customer's gallery walls, orderly or otherwise. So if you have something you want to share with us, just be sure to do so on our Instagram. We always love seeing what you're doing with your home decor.