Your job title may be any one of several: office manager, administrative specialist, director of operations, front desk coordinator, executive assistant, etc. Whatever designation your workplace has, let's face it, you are the go-to person. Your list of responsibilities is varied and long. You are looking over resumes one minute, making out work schedules the next, and ordering office supplies while answering the phone. So when the office needs some decorating, that crosses your desk too.
Whether you manage a solo doctor or dentist's office, a multi-person law practice, a mid-sized municipal building, or even a large hospital or corporation, we can make the task of framing an easy and even enjoyable process. And we're sharing a few tips and tricks to transform your waiting room, lobby, hallways, and entire office suite into a place that your patients, clients, and other visitors won't mind spending time in!
Custom Artwork Calls for Custom Framing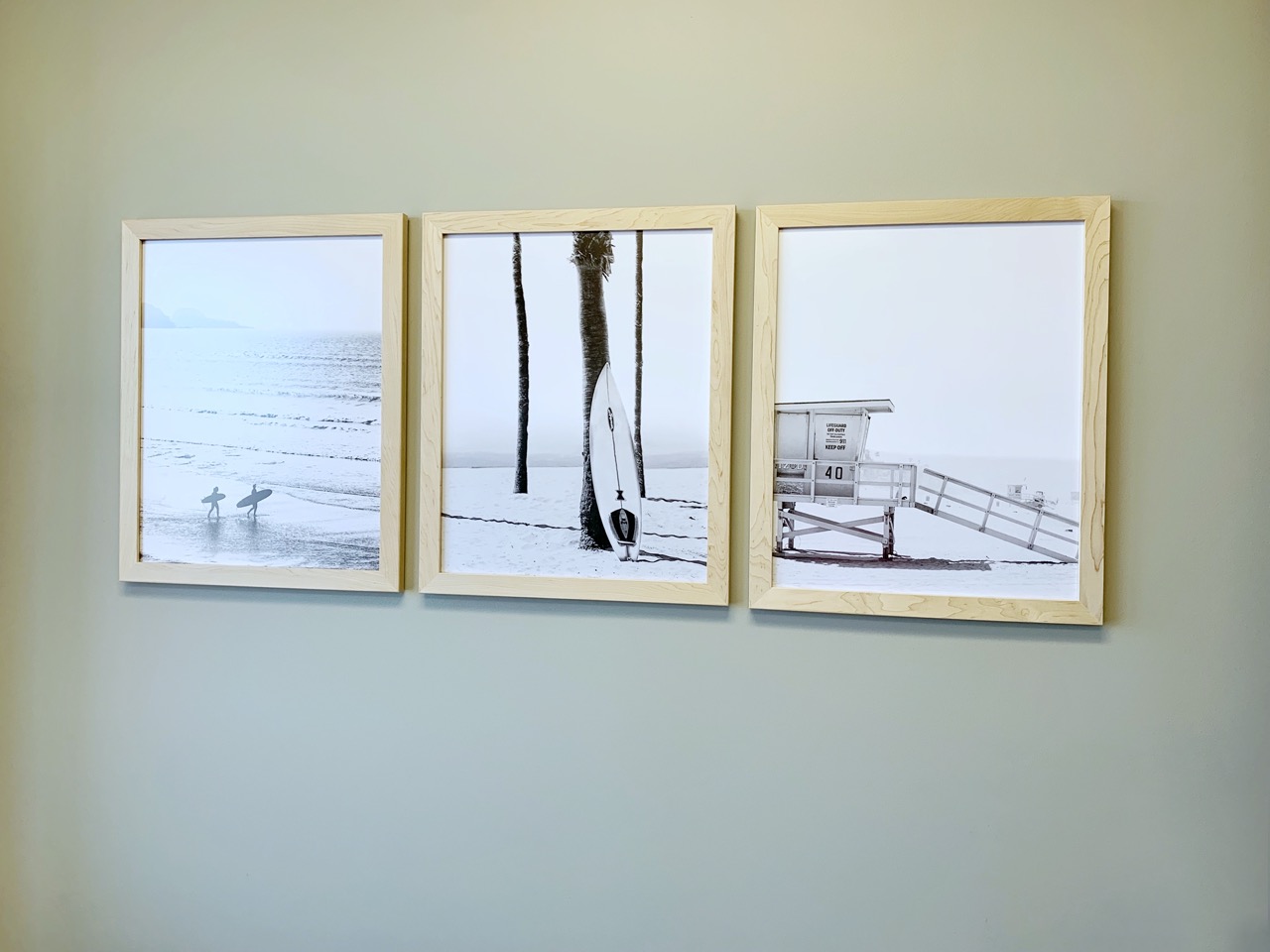 We can all appreciate a cozy waiting room — the one that has the vacation photographs taken by your doctor. Or the watercolors your lawyer's wife likes to paint. Or maybe it's your dentist's kids' artwork. If you are running the day-to-day operations of a small professional office, these personal pieces not only give an opportunity for some small talk with clients or patients but can also make them feel at ease.
Because you don't need to decorate according to a brand color, choose to use color in your framing that not only complements the artwork but also has a soothing effect. You can keep the frames simple, like our Derby frame (which is our most popular wood frame) or our Ashford frame if you prefer a thin metal frame. Then add matting that draws from the artwork or coordinates with your color scheme.
An examination room in a doctor's office is necessarily sterile, however, original artwork makes a connection and may just help calm some nerves. That photograph of boats at sea that he took on his last vacation can have a soothing effect on an anxious patient. Nobody really enjoys sitting in a dentist chair, but focusing on a bright children's artwork display can take the edge off.
If there's no artistic talent on the part of your boss or their family, you can still achieve the desired effect with store-bought art, internet purchases, or even by downloading a free print on sites like Unsplash. You can add the artwork yourself when your frame arrives using our simple to follow instructions, or we can print it for you using our state-of-the-art equipment and premium paper. Either way, the right artwork can get everyone in the right frame of mind (see what we did there?)
Art That Relates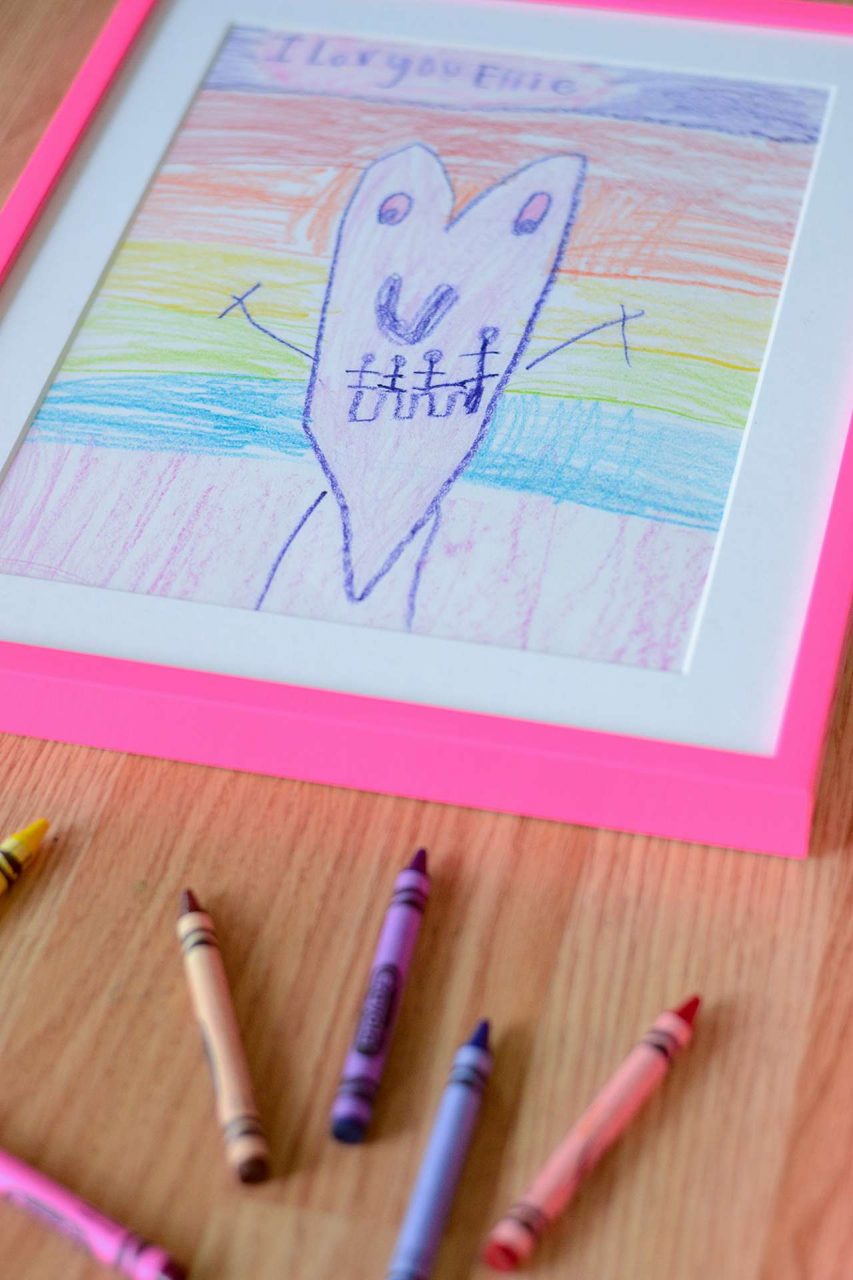 Another way to decorate is by picking art that relates to your practice. Keep it simple, but still fun. If you are decorating a law office consider framing copies of legal documents or scales of justice prints. You can find many affordable options on Etsy. A pediatric office can turn patients' artwork and drawings into masterpieces with the right frame. Imagine how special they'll feel the next time they come in for their appointment and see their artwork on the wall!
Some businesses can benefit by using photographs of their past work to help potential new clients get a sense of what you can do for them. If you're an interior decorator, chances are you'll have albums of your work, but a few examples photographed, framed, and displayed speaks volumes. Likewise, a large construction company can showcase the finished product of their labor to highlight their building expertise.
If you're a company that has its own logo or other branding, framed replicas are a great marketing tool to reinforce your company's image. And speaking of image, what better way to showcase both personal and company achievements then framed diplomas, awards, and certificates. You earned them, now show them off! For a professional look, choose from one of our several wood grains to coordinate with your office furniture.
Variation or Uniformity? You Choose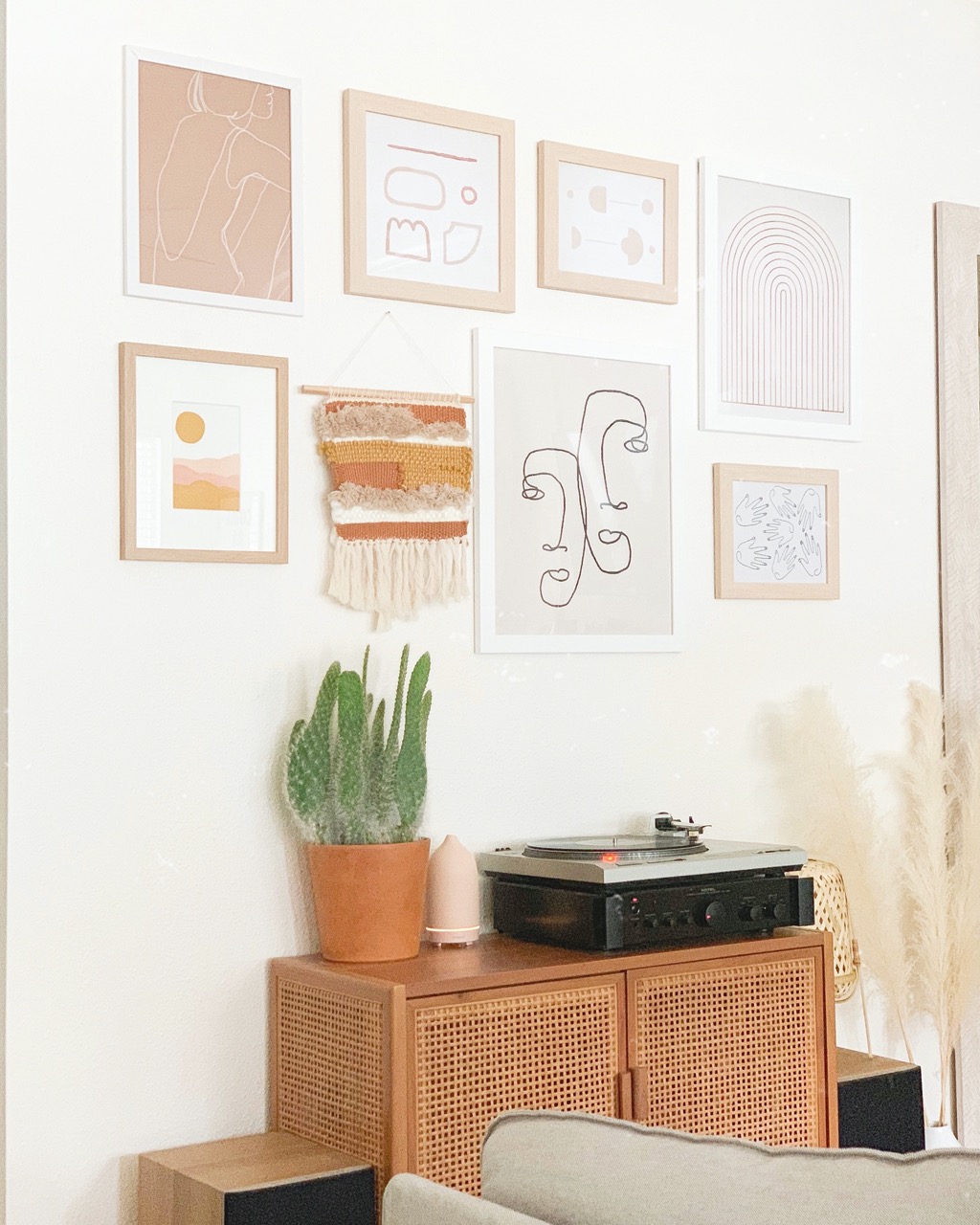 Depending on the nature of your business, you may wish to use varied pieces of art or make uniform presentations in your displays. We've already seen how smaller offices can benefit by using a variety of artwork. Your work framing them will be a little more involved because of that variety, but our simple four-step Frame Designer still makes the process easy. And even better, you can experiment with your choices and see the finished product before you order.
Some businesses take a more uniform approach in their artwork choices. For example, larger places of employment like hospitals, for instance, may have an Employee of the Month display. Municipalities may have standard signage that needs to be displayed. Ordering frames for these items is a snap. Again, just look in your purchase history on our site and complete your new order easily.
Final Thoughts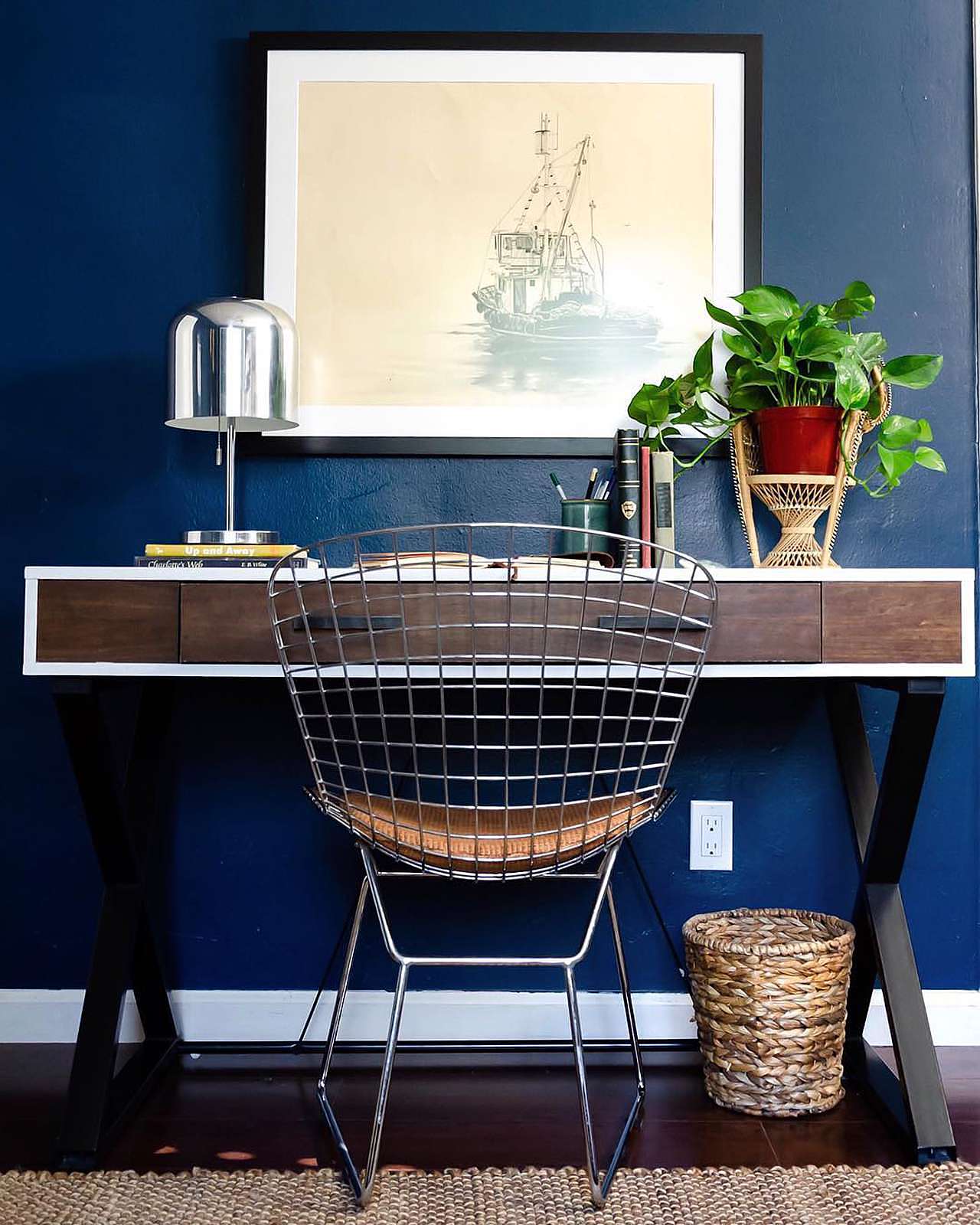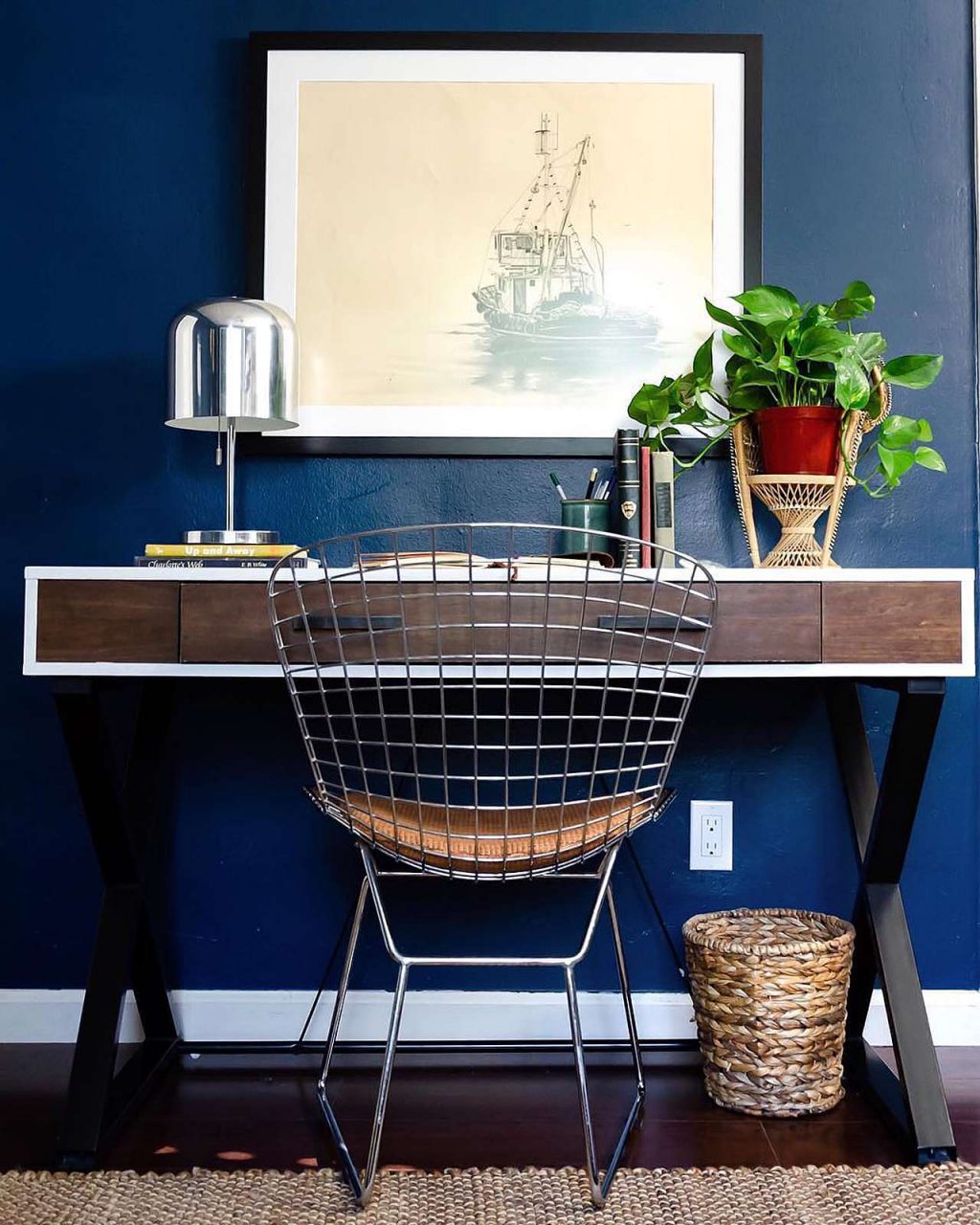 No matter the size of your office, no matter what your actual job title is, we know that your workload is the same….large and never ending! Don't let framing add to it. Not only can you make this task easy on yourself, you might even enjoy exploring your creative side! And no matter the size or your office, you probably have a budget to work with. We are sure you will be pleasantly surprised that not only is our custom framing high quality, but affordable as well.
Here at Frame It Easy, we're all about saving you time and money so you have more energy to experience those "frameable" moments once your workday is over! Head over to our frame designer and see how fast, affordable, and easy custom framing can be.